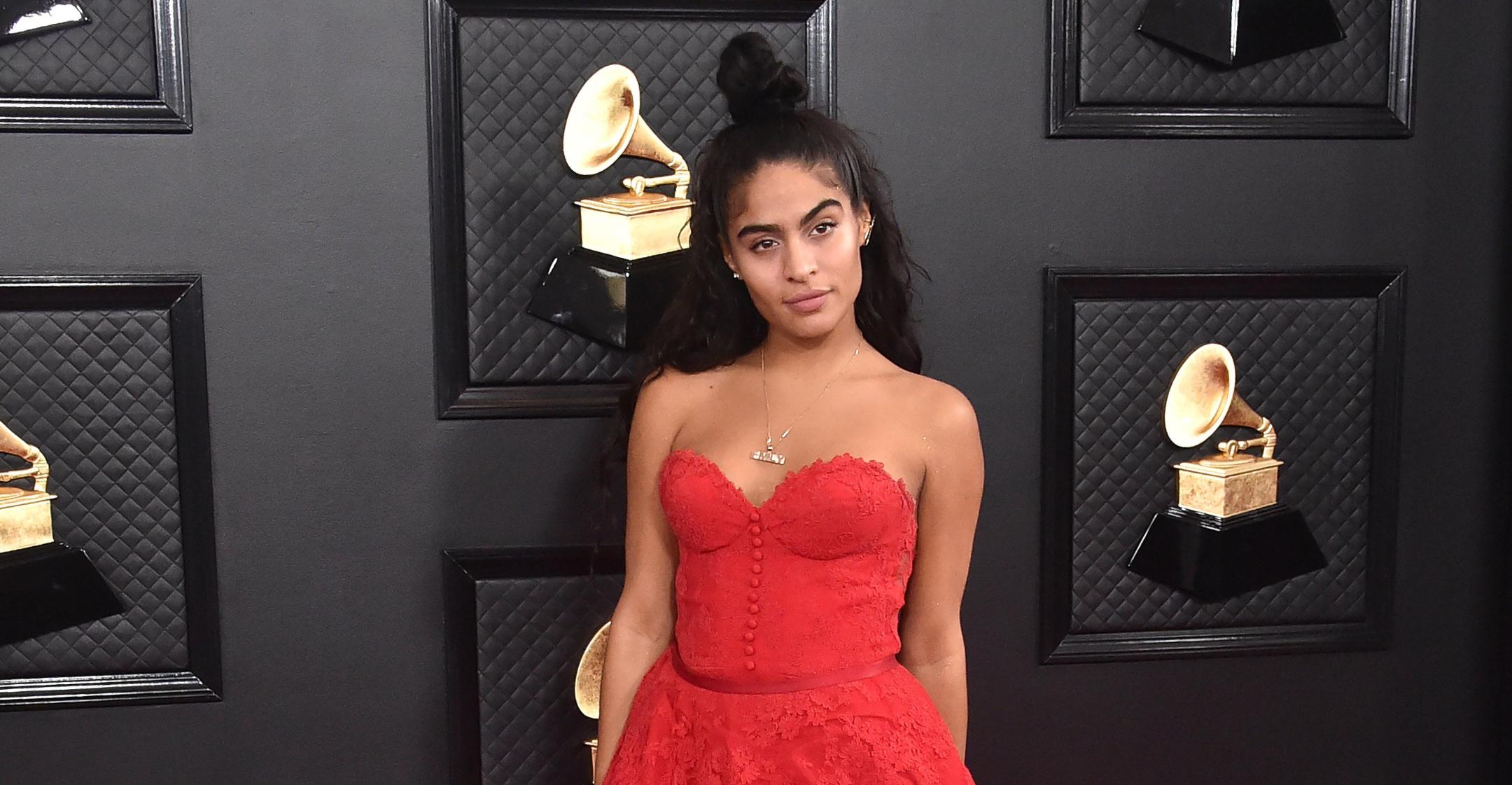 Singer Jessie Reyez Slams Society's Standards, Tells Young Girls 'Beauty Doesn't Have A Definition'
Singer Jessie Reyez refuses to conform to society's standards.
Growing up, the star often wore her brother's clothes instead of pink frilly dresses, and sometimes, she was even mistaken for a boy. However, her family never deterred her from making her own choices.
Article continues below advertisement
"It was just like, 'Whatever — however Jess wants to go is going to be fine,'" she recalled to PEOPLE of her brood's reaction.
"My mom helped me feel more like myself at a young age and be impermeable to other people's influences and rules about what I should be dressing like," Reyez explained. "If I wanted to dye my hair, if I wanted to cut up curtains and make a dress, she was always OK with it as long as I was healthy."
Article continues below advertisement
That attitude is exactly what she wants to convey in her songs, especially "No Sweat," which deodorant company Secret uses in their Raise It Up campaign.

The track features empowering lyrics like "Yeah, you workin' hard for the tough spot, just watch it manifest/I'm a rose and a king at the same time, that's what a woman is."
Article continues below advertisement
"Secret has a history of supporting women's progress and telling stories of women's strength, which is something that I feel equally passionate about," the "Figures" crooner said at the time of why she partnered with the brand. "I'm honored to be a part of this campaign and share Secret's goal of equalizing opportunity for women everywhere."
Article continues below advertisement
Reyes also noted that she wanted women around the world to be able to see that one size doesn't fit all.
"You can look at any sort of media and a lot of it is inundated by this beauty standard that's so distanced from what the norm is," she insisted. "Look at how it's affecting young girls."
"It's imperative to highlight and celebrate those people, artists and brands that make an effort to go the other way, to go uphill, to show that beauty doesn't really have a definition and can come in all shapes and sizes," the Grammy nominee stated. "In my music I try to speak my truth, and my truth is I get stronger every day. I try to heal, I try to make sure I'm always grounded."