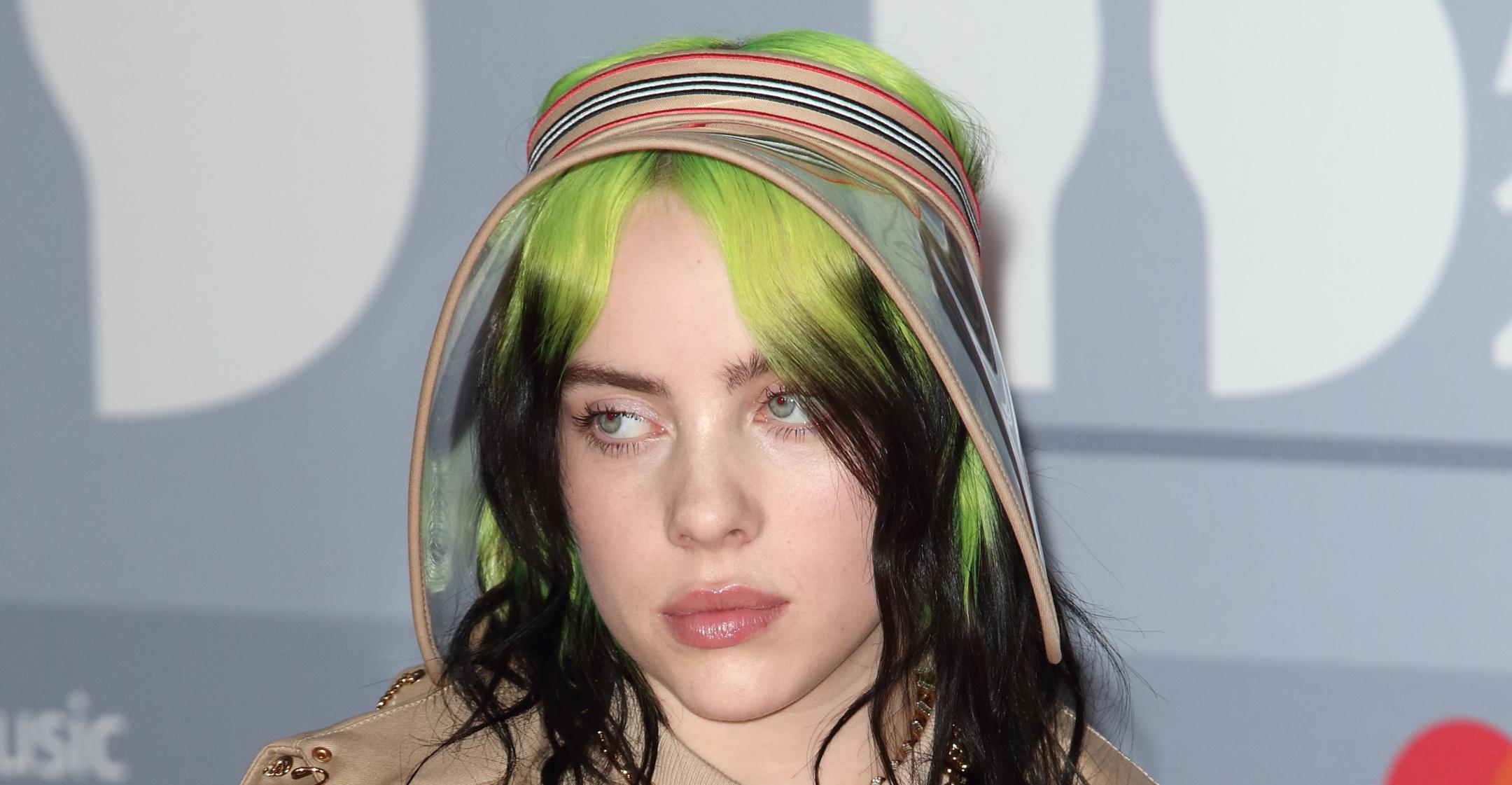 'It's All About What Makes You Feel Good': Billie Eilish Dishes On Body Positivity, Showing Skin & Insecurities
Billie Eilish's jaw-dropping cover for the latest issue of Vogue shocked fans — and the singer herself!
The Grammy winner showed off her new blonde locks while wearing a blush ensemble that consisted of a corset, latex stockings and matching gloves.
Article continues below advertisement
The 19-year-old star confessed that her new hairstyle makes her "feel more like a woman, somehow."

"I've literally never done anything in this realm at all," she declared of the pin-up girl look. "Y'know, besides when I'm alone and s**t."
Since the start of her career, Eilish stuck to baggy clothes since her body "was the initial reason for my depression when I was younger."
Article continues below advertisement
While some praised the Grammy winner for going against the grain, she found their comments somewhat disrespectful.
"It made me really offended when people were like, 'Good for her for feeling comfortable in her bigger skin,'" she recalled. "Jesus Christ?! Good for me? F**k off!"
The "Ocean Eyes" crooner knew the public would have something to say about her magazine cover, but she insisted that everyone else's thoughts and opinions are irrelevant.

Eilish predicted that fans would say something like, "'If you're about body positivity, why would you wear a corset? Why wouldn't you show your actual body?'"
Article continues below advertisement
To that she would respond, "My thing is that I can do whatever I want."
"It's all about what makes you feel good. If you want to get surgery, go get surgery," she insisted. "If you want to wear a dress that somebody thinks that you look too big wearing, f**k it – if you feel like you look good, you look good."
Article continues below advertisement
Eilish acknowledged that her mantra can be hard to embrace since women are often scrutinized for their looks and attire.

She pointed out the stereotypical timeline of what happens when a single lady enters a relationship: instantly, she goes from "classic hot girl... to this completely different character of wifey."
"It really f***ked me up. Everybody's like, 'You can't make a wife out of a hoe' – and it's like, you're attracted to that person, though. You created that person," she pointed out.

"Suddenly you're a hypocrite if you want to show your skin, and you're easy and you're a slut and you're a whore. If I am, then I'm proud. Me and all the girls are hoes, and f**k it, y'know?" the superstar stated. "Let's turn it around and be empowered in that. Showing your body and showing your skin – or not – should not take any respect away from you."