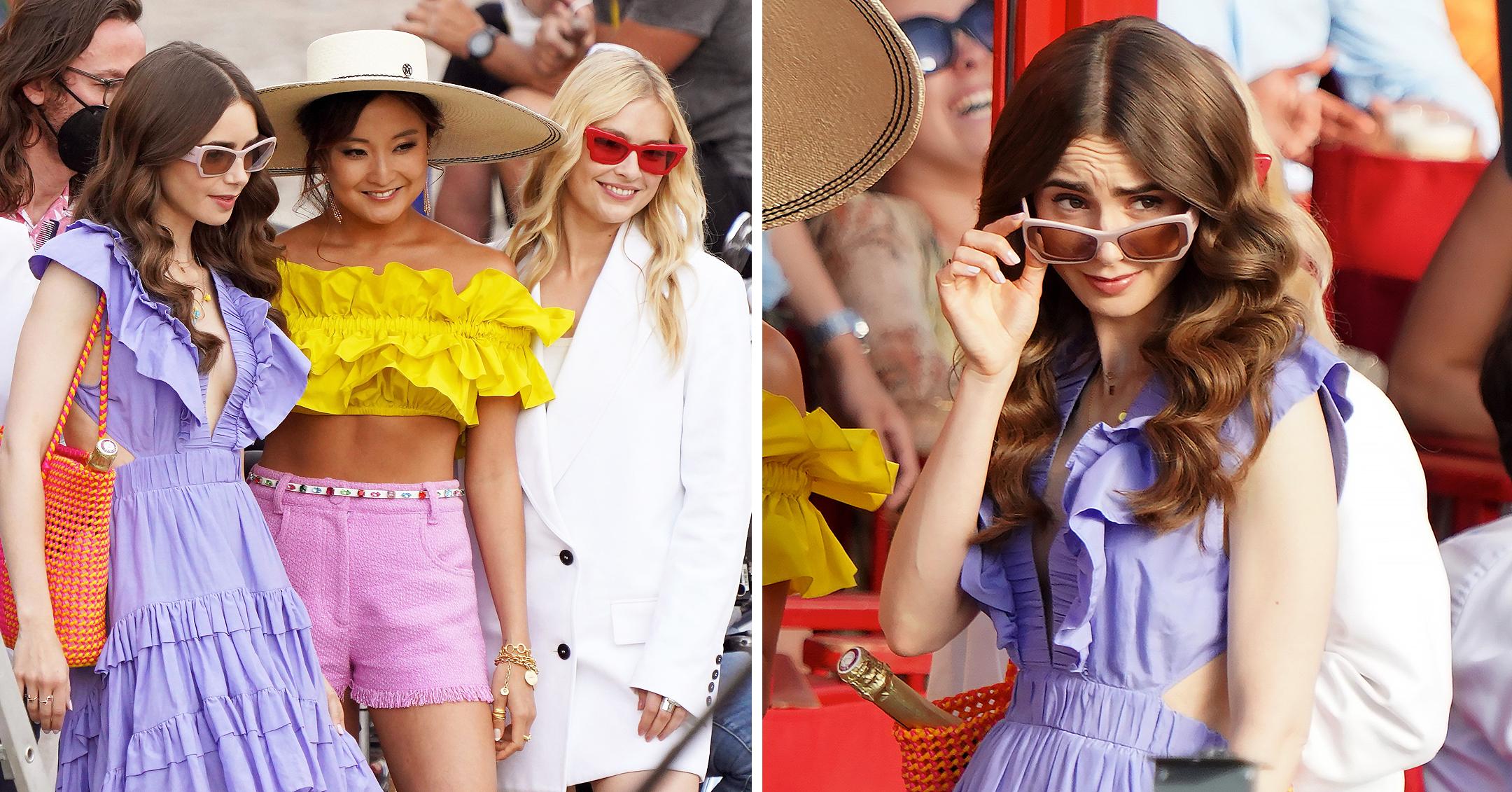 Lily Collins, Ashley Park & Camille Razat Don Bright Outfits While Filming Season 2 Of 'Emily In Paris' In Saint-Tropez — Pics
As if we weren't already excited for season 2 of Emily in Paris, these new photos of Lily Collins, Ashley Park and Camille Razat visiting Saint-Tropez, France, are chef's kiss.
Article continues below advertisement
The three ladies, who play Emily, Mindy and Camille, respectively, looked happy to be back together on set.
In fact, the ladies even took to Instagram to share the exciting news with their fans. "The girls are back. Reunited and it feels so good! @emilyinparis @camillerazat @ashleyparklady," Collins captioned the cute snap.
Article continues below advertisement
Keep scrolling through the gallery below to see their fantastic outfits!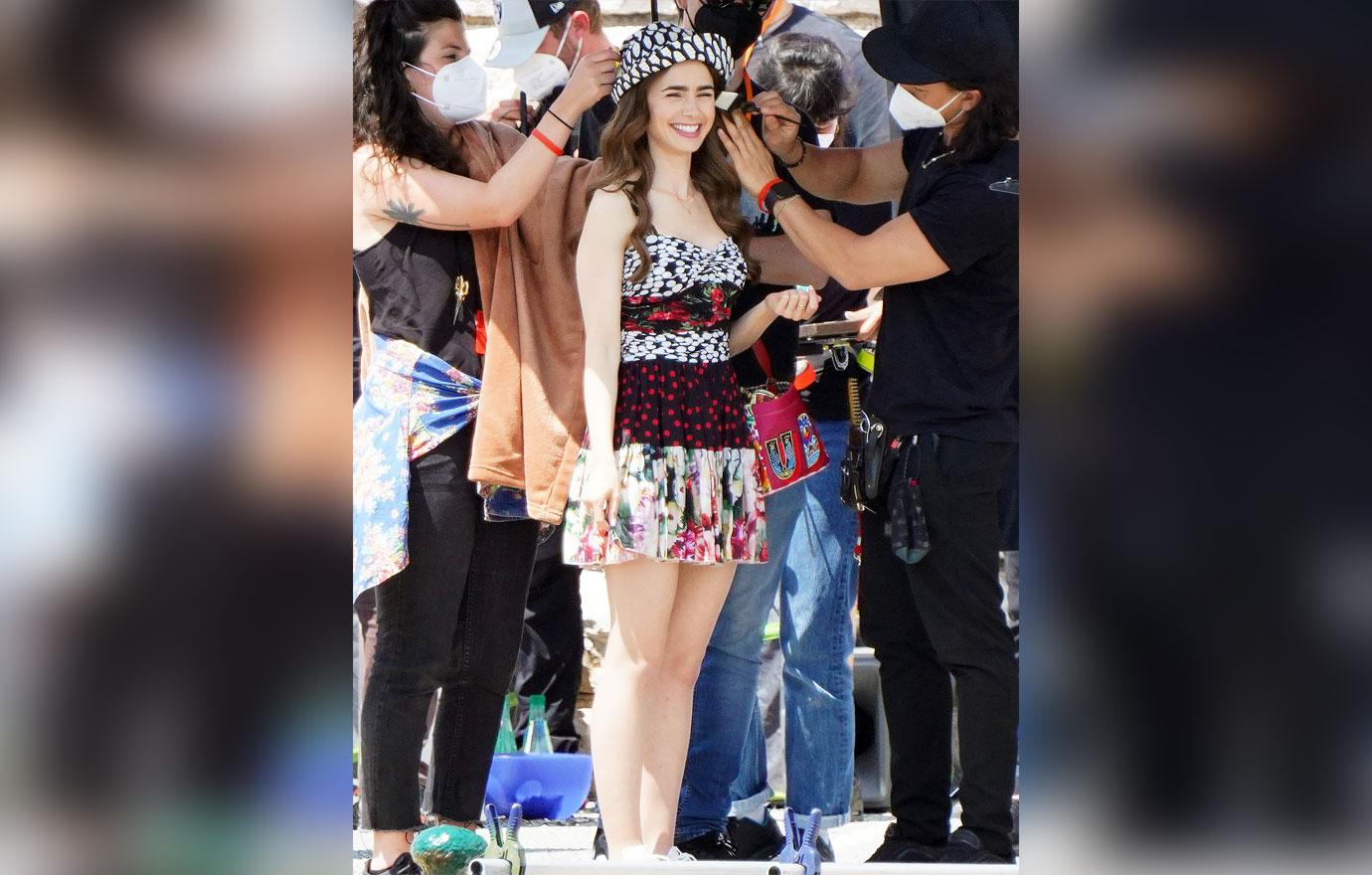 Collins, who was getting touched up, wore a polka dot bucket hat, which she paired with a funky patterned dress. The actress was spotted filming at a restaurant, where it looked like she might have gotten into some trouble. We wonder what happens this season!
Article continues below advertisement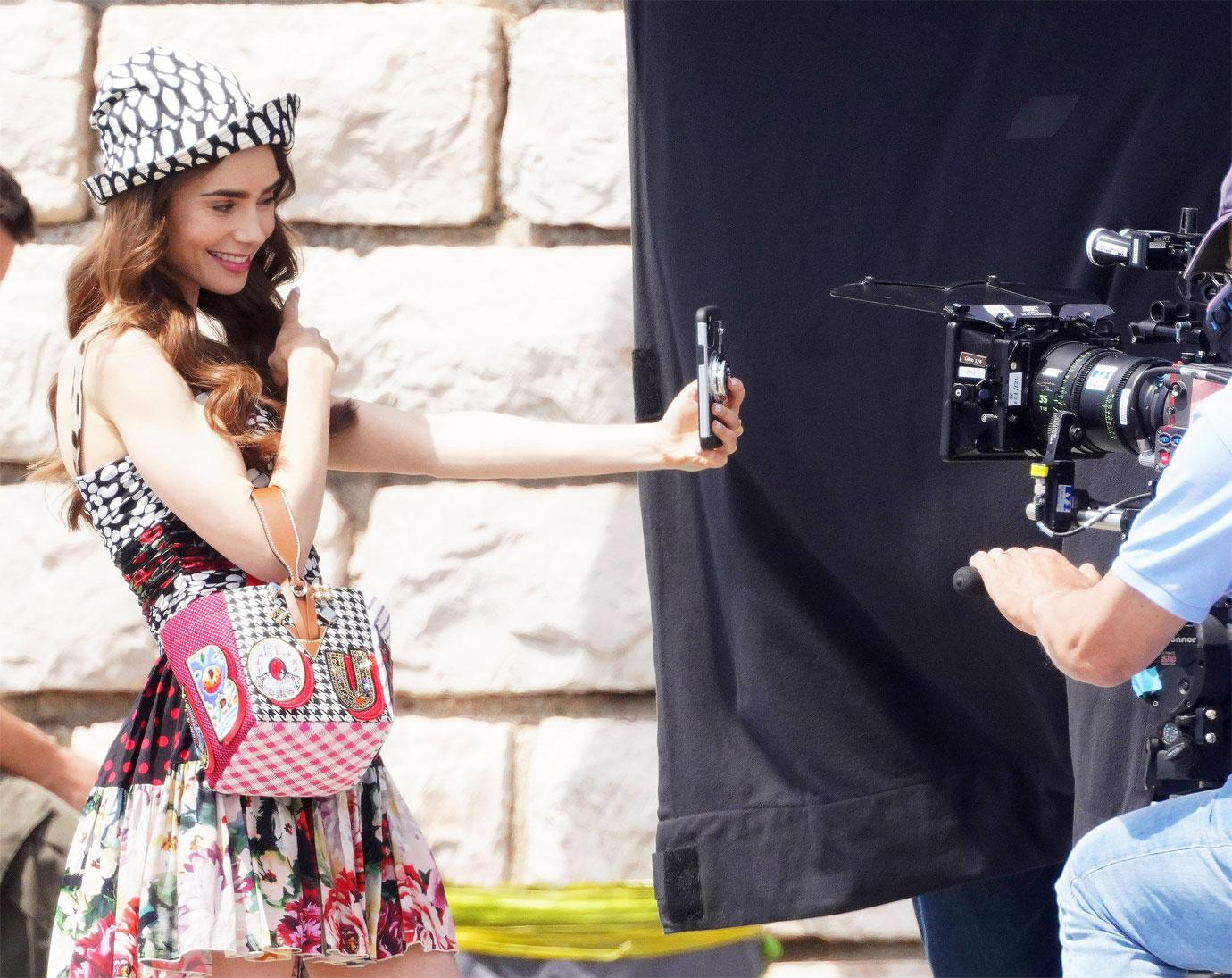 Since Collins' character, Emily, is a social media influencer, she always has to film the best moments for her fans!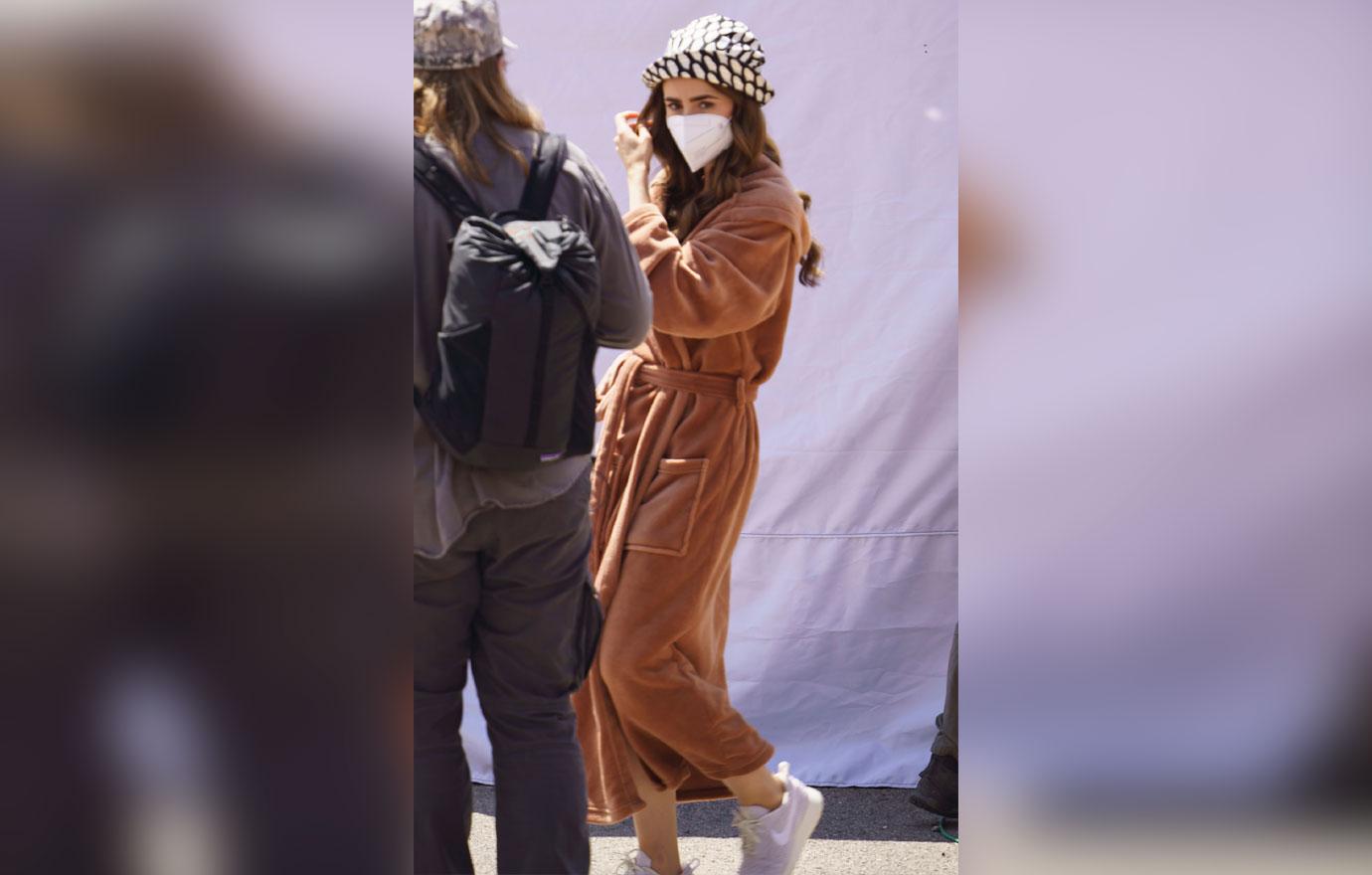 And cut! Collins took a break from filming and quickly put on a caramel-colored robe.
Article continues below advertisement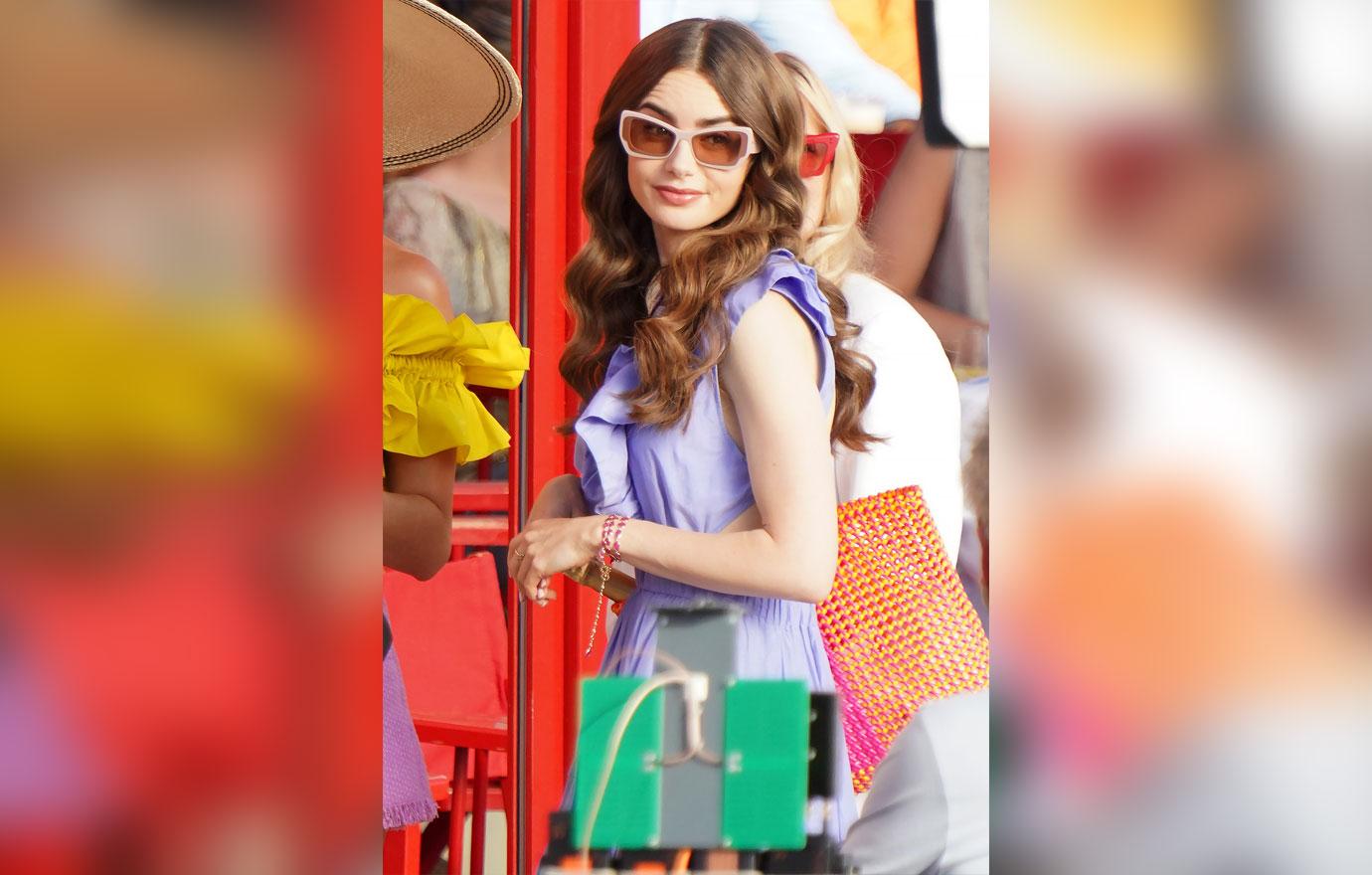 Outfit change! Collins then put on her second look of the same — a cute purple dress.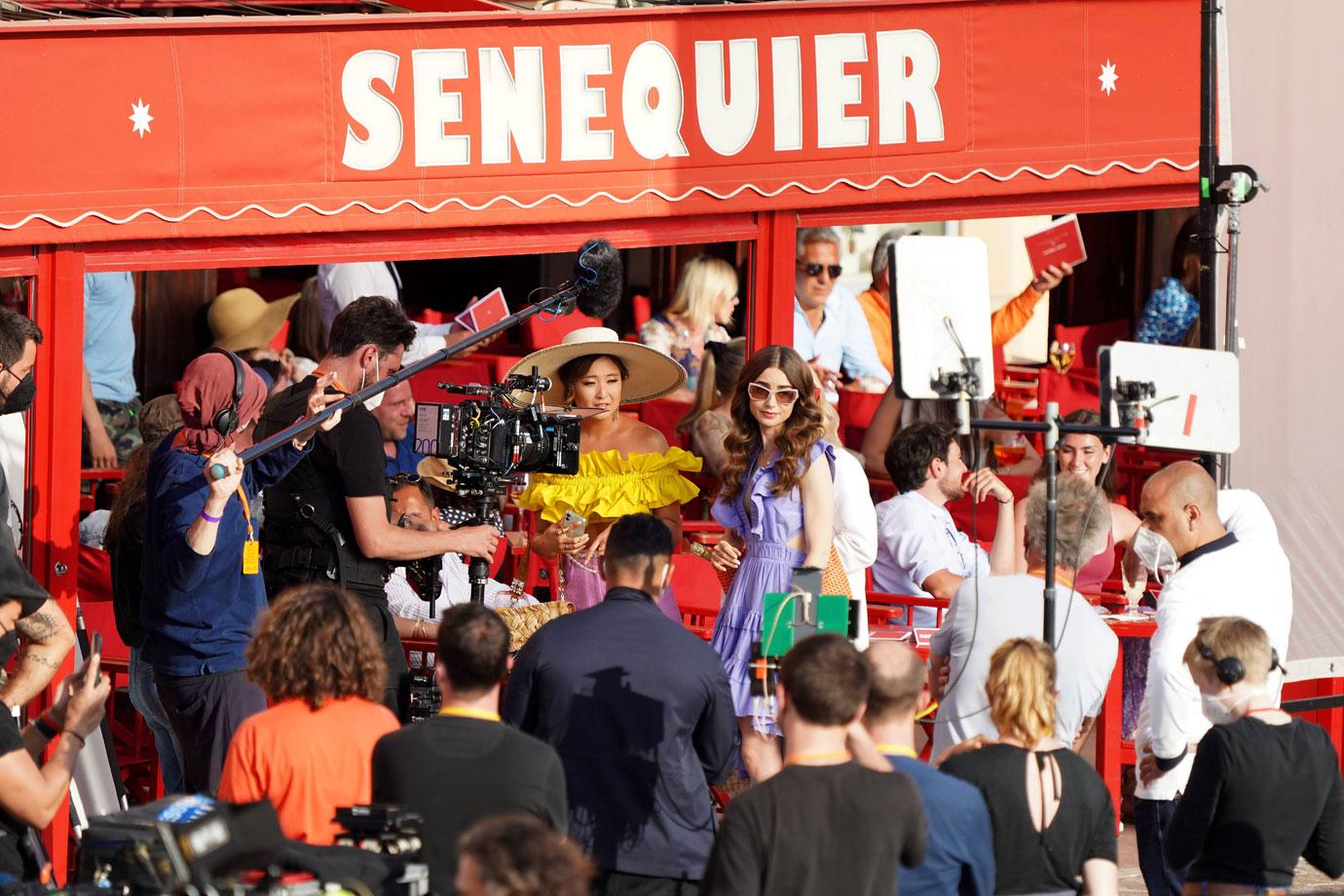 Collins added sunglasses to her ensemble, while Park sported a yellow ruffle top with pink shorts.
Article continues below advertisement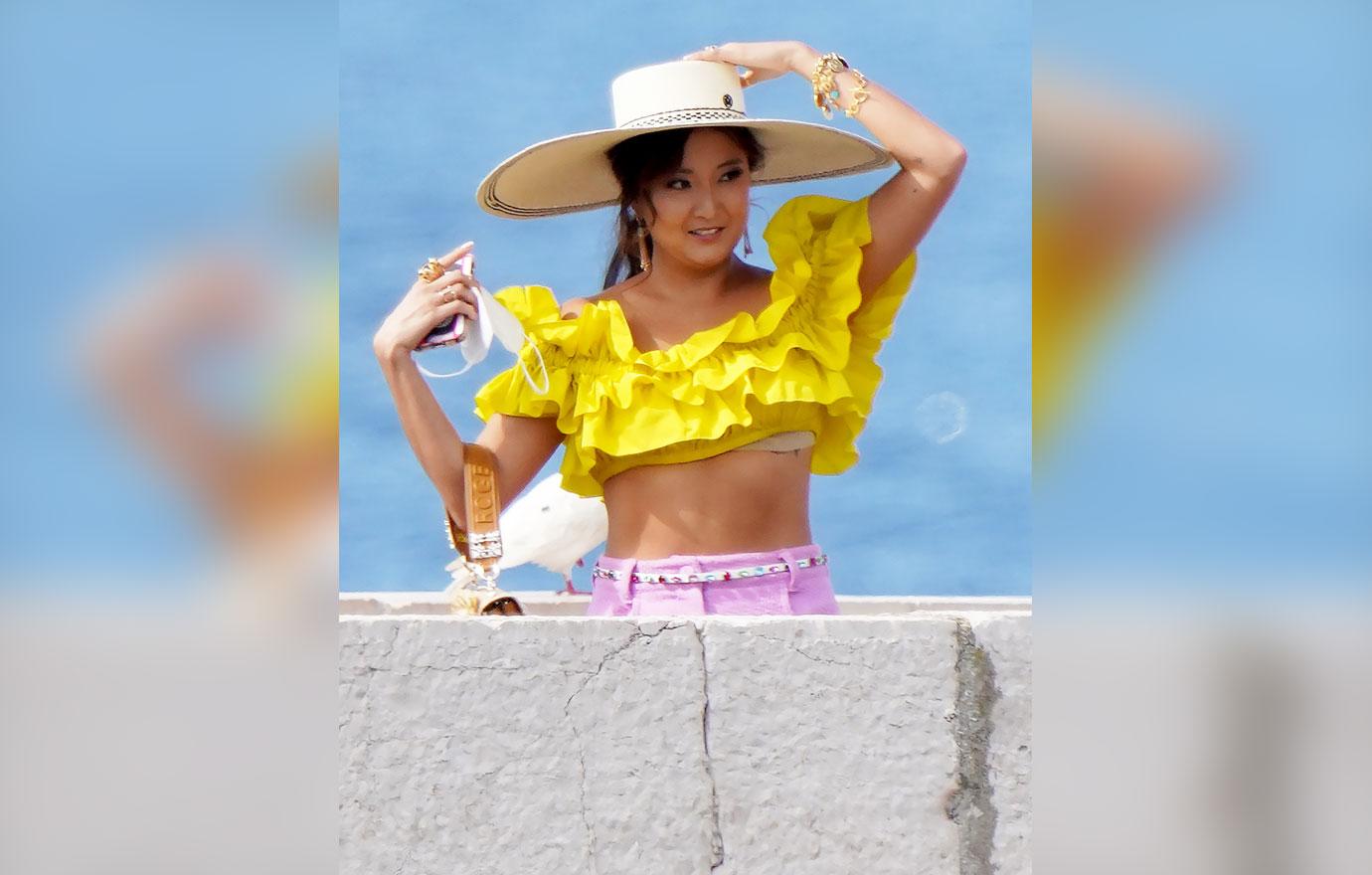 "I know I'm in good hands. I trust what's planned," Park told OprahMag.com about her hopes for this upcoming season. "But a love interest would be fun! But the most important thing to me is the friendship with Emily."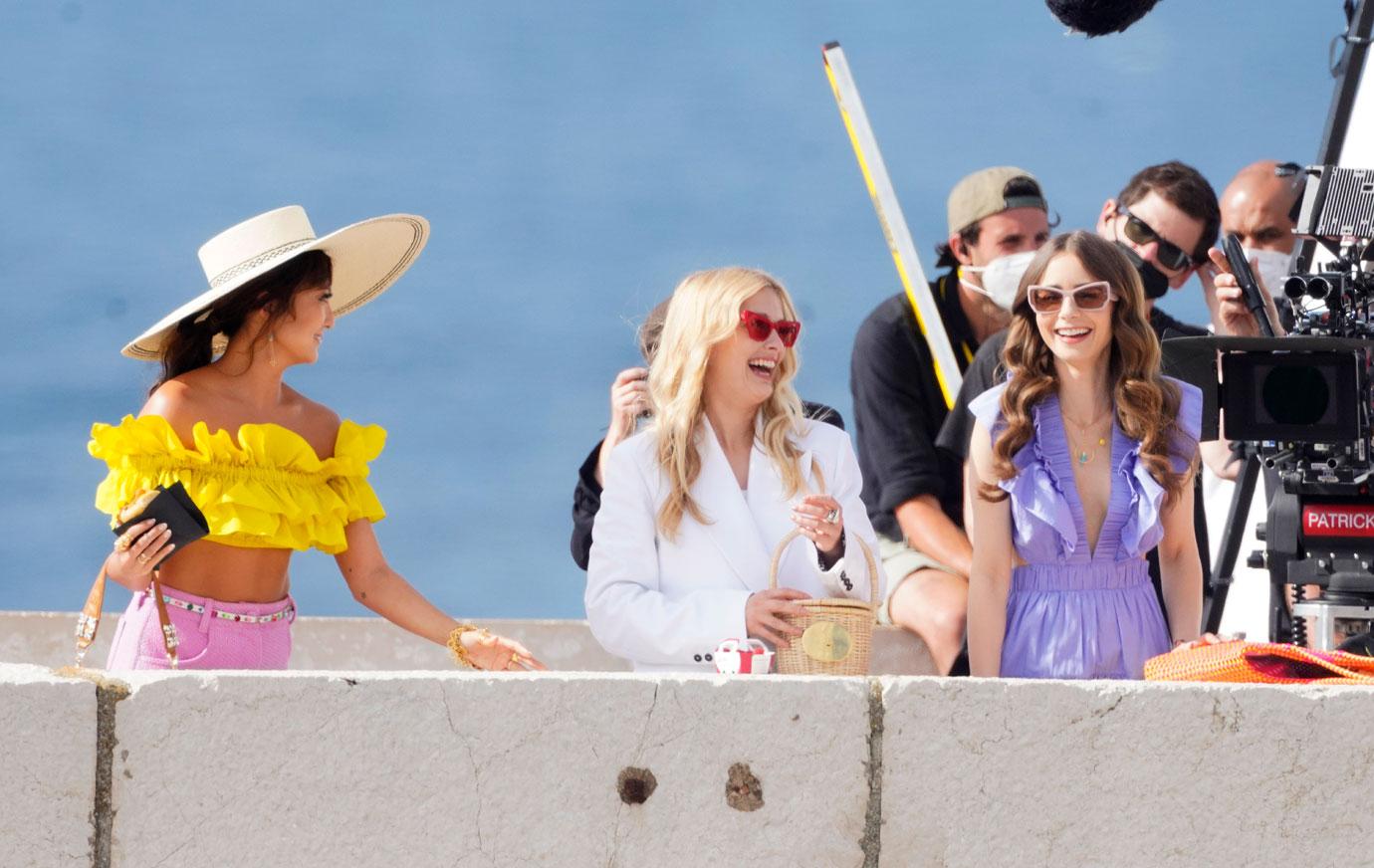 The girls are back! Park, Razat — who wore a white suit with red sunglasses — and Collins couldn't stop laughing while on set.
At the end of season 1, Collins realizes she's in a love triangle with Camille and Gabriel.
"Emily is going to have a lot of complicated choices with a lot of the men in her life. Certainly with Gabriel, who's been the primary relationship, but also her primary relationship is also with Camille, who she really became very good friends with — and I think Emily's the kind of girl that would never want to betray a friend. So I think it's given Emily a real moral dilemma," creator Darren Star said. "We haven't really seen the potential of Emily and Mathieu's relationship yet. I think Emily's is going to have some surprising choices to make next season."
Article continues below advertisement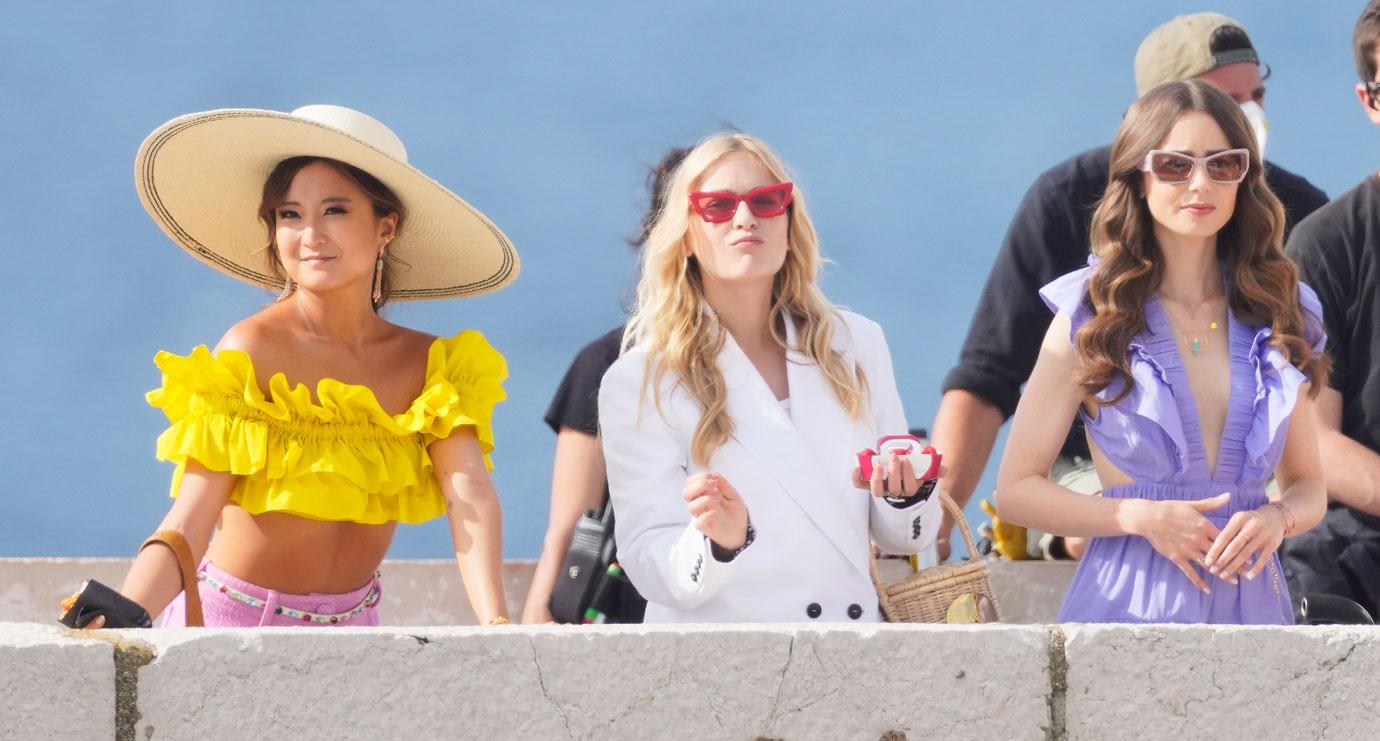 So, where do Camille and Gabriel stand?
"I think in his mind, yes, I think he's broken up with Camille. They've been fighting a lot lately and he feels very emasculated by the fact that her family wants to help him. And he always wanted to be that self-made chef, and he's been feeling so little for so long that, now that they have broken up, I don't think he wants to get back to that, or at least they deserve to have a conversation about it. I think he's really drawn to Emily and all the opportunities that are coming with her," Star said of their dynamic.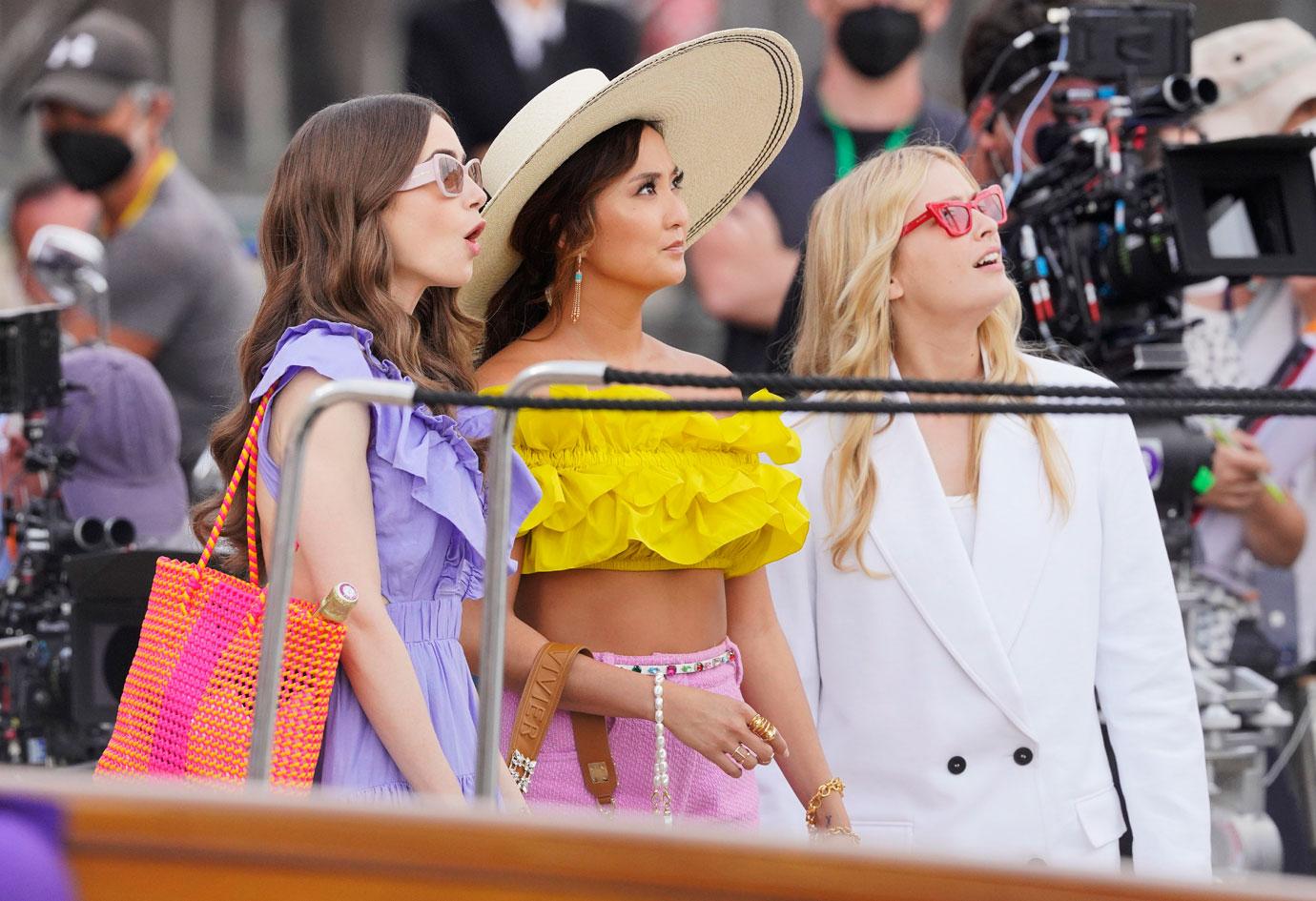 We can hardly wait to see what happens next!