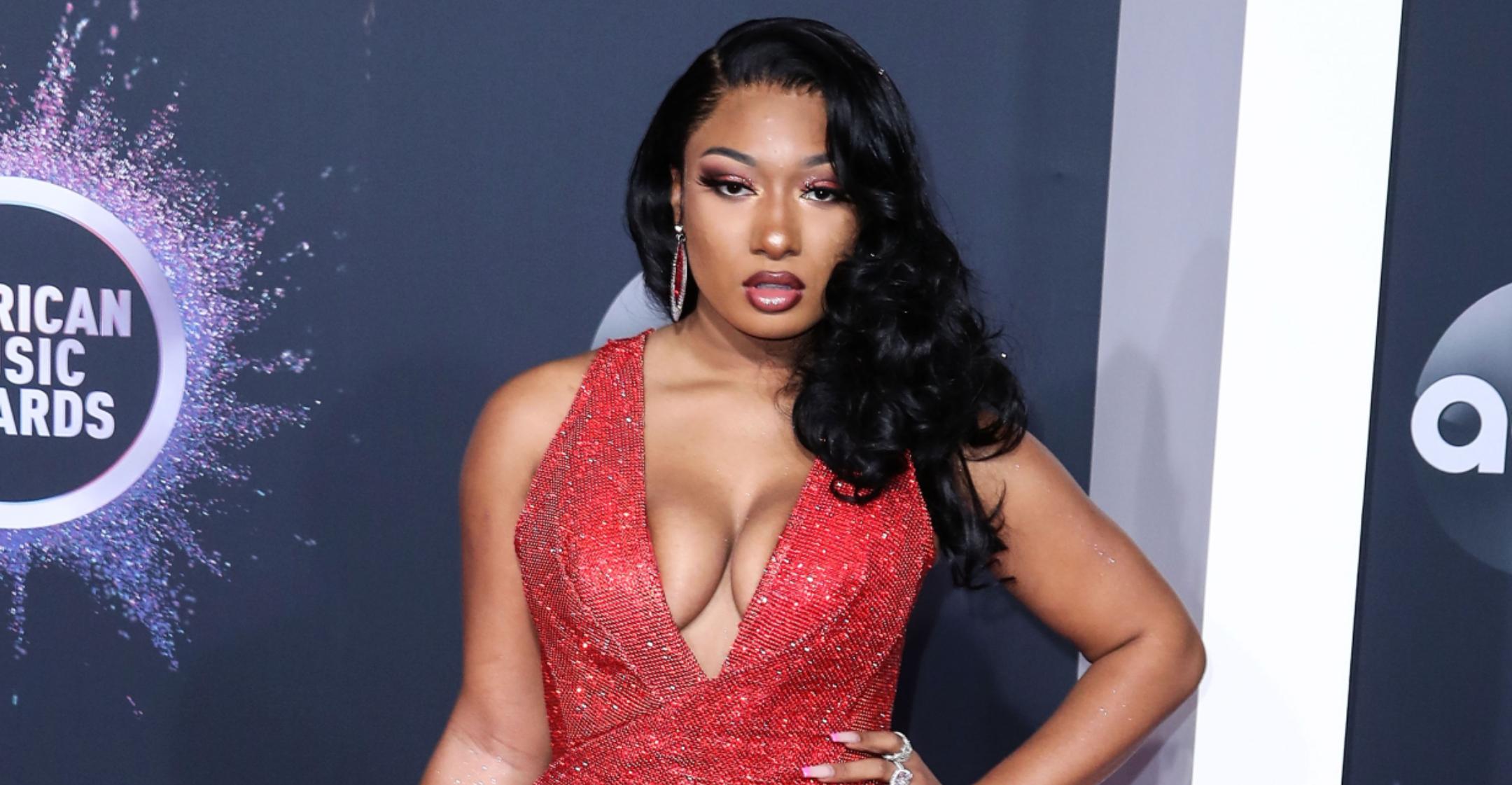 Megan Thee Stallion, Fashion Nova & Activist May Lee Donate $50,000 To Human Rights Group After Atlanta Spa Shootings
Megan Thee Stallion is doing what she can to end the string of hate crimes in America.

Less than two weeks after eight people — six from the Asian community — were murdered at three different spas in Atlanta, the rapper revealed she partnered with Fashion Nova and activist May Lee to donate $50,000 to Advancing Justice Atlanta, a nonprofit that works "tirelessly to protect the civil and human rights of Asian Americans in Georgia and the Southeast."
Article continues below advertisement
"I am heartbroken by the loss of eight individuals taken from their families on March 16 in a senseless, violent attack against Asian Americans," the Grammy winner wrote on Instagram, noting they're donating the money "to honor the memory of these victims."
"We stand in solidarity with all Asian Americans in saying that enough is enough," she concluded, adding the hashtags "#StandWithAANHPICommunity and #StopAsianHate."
Article continues below advertisement
Hate crimes against Asians have escalated over the past few months, and celebs have been using their voices to bring awareness to the horrific tragedies.
In fact, actress Sandra Oh participated in a Pennsylvania rally on March 20.
Article continues below advertisement
"For many of us in our community, this is the first time we are even able to voice our fear and our anger," she explained to the crowd. "And I really am so grateful to everyone willing to listen."
"I'm going to be very brief, but one thing that I know is many of us in our community are very scared, and I understand that," she continued. "And one way to kind of go through and get through our fear is to reach out to our communities."
Article continues below advertisement
The Killing Eve star then asked the crowd to take an active role in stopping hate crimes. "I will challenge everyone here, if you see something, will you help me? If you see one of our sisters or brothers in need, will you help us?"
Rihanna also made a statement after the Atlanta shootings.

"What happened yesterday in Atlanta was brutal, tragic, and is certainly not an isolated incident by any means. AAPI hate has been rampantly perpetuated and it's disgusting!" she expressed. "I'm heartbroken for the Asian community and my heart is with the loved ones of those we lost yesterday. The hate must stop. #ProtectAAPILives."