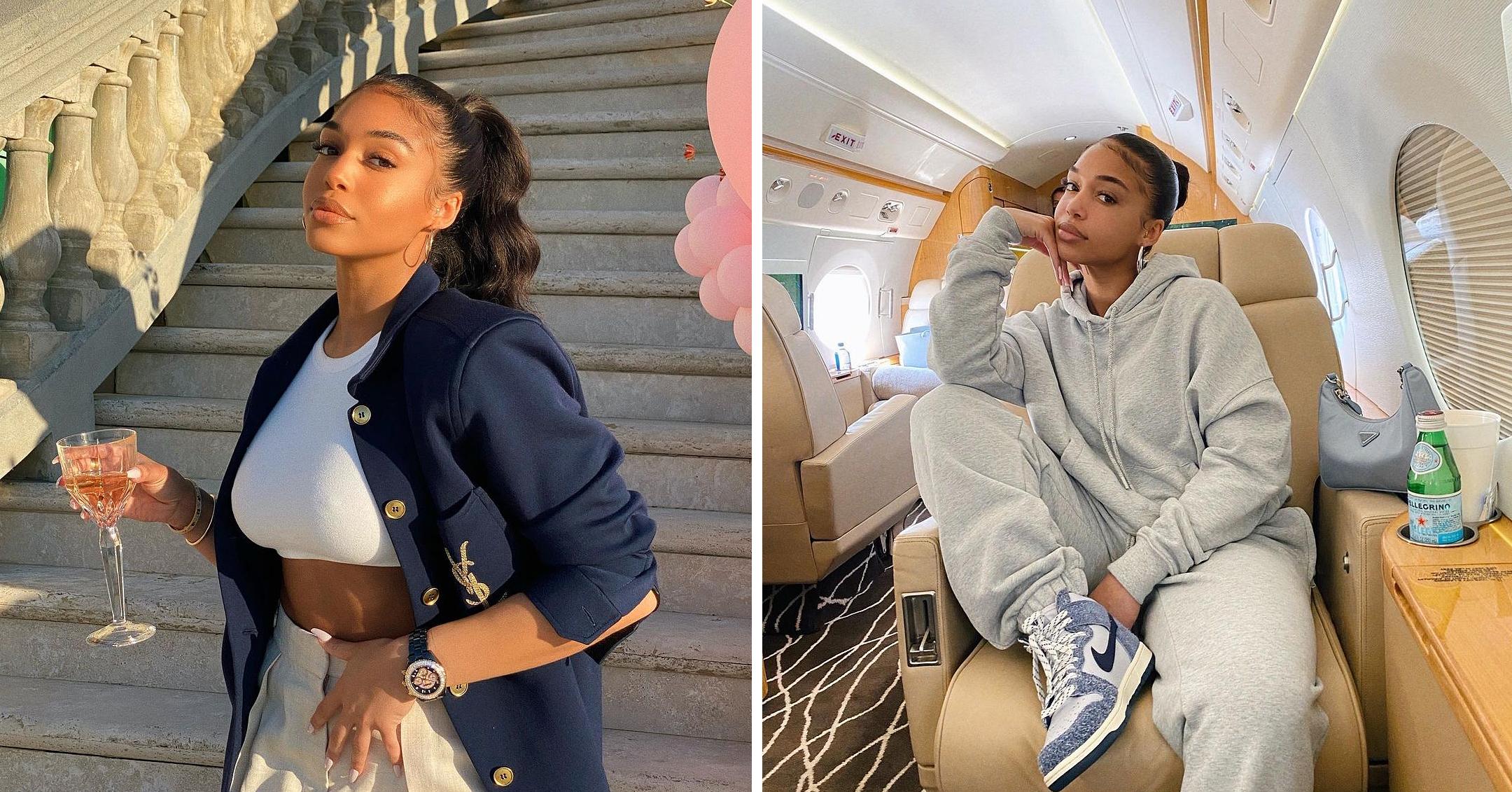 'I Want To Have My Hand In Everything': From Fashion To Makeup, Lori Harvey Hopes To Pursue All Of Her 'Passions'
When Lori Harvey first made her way into showbiz, she caught everyone's attention because of her A-list connections: not only is her stepdad Family Feud host Steve Harvey, but she's also dating Black Panther hunk Michael B. Jordan.
However, the rising star is looking to be her own person as she sets out her larger than life career goals.
Article continues below advertisement
Article continues below advertisement
Her first venture is a skincare line, but finalizing everything has taken longer than she thought.
"I definitely am a perfectionist, and if something is not exactly how I envision it in my head, then I have to make changes, make changes, make changes, make changes," she explained. "I think my team is very stressed out and they're like, 'Lori, you said you wanted it like this.' I'm like, 'I know, but now I want it like this.'"
Article continues below advertisement
"Until I feel like it's right, it's this internal feeling that I get. You know when something's right," Harvey continued. "So, I'm like, until I get that, I keep changing and striving for what my idea of perfection is."
In a video for Vogue, she revealed that her collection will include a cleanser and the "perfect eye cream."
Harvey names cosmetics mogul Pat McGrath, as the inspirations behind her launch.
"She taught me so much," the model shared. "There's a lack of Black women in the beauty space, and in the skincare space, so she definitely inspired me to create my own brand."
Article continues below advertisement
While some celeb-backed lines may seem gimmicky, Harvey assured everyone she uses the creams herself — as does her movie star beau!
"I tested all my products, of course, on myself, but I also tested them on my boyfriend. He has become my live test model, so now he's very into his skin-care routine as well," she revealed. "He tells me all the time that when he's on set, the makeup artists compliment his skin."
She's also interested in how each of her products benefit the complexion.
"I think with anything that I want to do, I want to make sure that I'm very knowledgeable about every aspect that goes into it," she stated. "I never really wanted to just be the face of something and put my name on something that I don't really know the behind the scenes of what it is or what the material is or what the ingredients are, where it's manufactured."