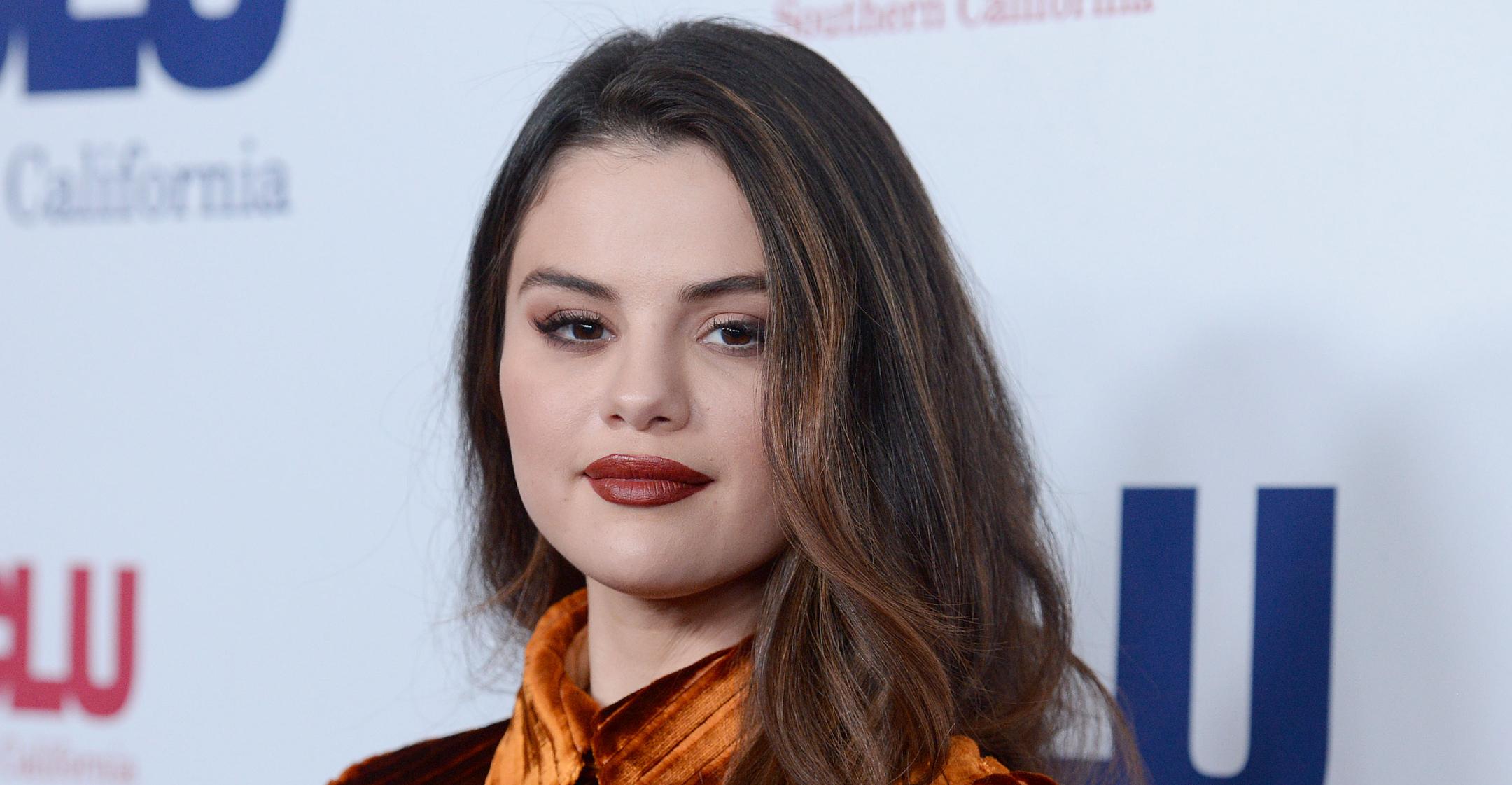 Selena Gomez Launched Her Makeup Line To Break Down Society's 'Unrealistic Standards Of Beauty'
Over the past few years, just about every other celebrity has released their own line of makeup, but Selena Gomez explained that Rare Beauty is about much more than enhancing your appearance.
Article continues below advertisement
"Society constantly tells us that we're not enough, [so] I wanted to start a brand to challenge and eliminate that pressure – to change the conversation," she told Stellar magazine. "My goal with Rare Beauty is to break down these unrealistic standards of beauty."
"I saw from personal experience how these impossible beauty standards were having such an effect on my mental health and I know a lot of people who felt the same way," the Spring Breakers star shared. "There's a strong connection between how we talk about beauty and mental health. And I think we should discuss both."
Article continues below advertisement
A big chunk of the time, the standards young women see stem from Instagram, which is why Gomez suggested putting the phone down every now and then.
"I think it's so important to take breaks from scrolling on social media. At Rare Beauty we do social detox weekends often, when we encourage our community to log off for the weekend," she revealed. "It makes a big difference with mental health."
Article continues below advertisement
The "Look At Her Now" crooner chose to use the word "rare" in her branding because "it's all about accepting and loving the parts of us that make us unique – I think that's so important."
Gomez, who's dealt with anxiety, depression and bipolar disorder, declared that she's currently "in a good place," but she pointed out that "mental health is something I work on every day."
Article continues below advertisement
Last month, the star and her company launched their own initiative, which pushed for more mental health services in schools.
"This campaign is so close to my heart because of my own struggles. I know first hand how scary and lonely it can feel to face anxiety and depression by yourself at a young age," Gomez recalled. "If I had learned about my mental health earlier on — been taught about my condition in school the way I was taught about other subjects — my journey could have looked very different."
"The world needs to know that mental health matters. It's just as important as your physical health, and I wish we could all acknowledge that, not just in words but though our actions," she stated. "For anyone who is hurting right now, I hope you know that you are not alone. I'm a believer in seeking help. Getting support and educating myself on mental health has changed my life, and it can change yours, too."