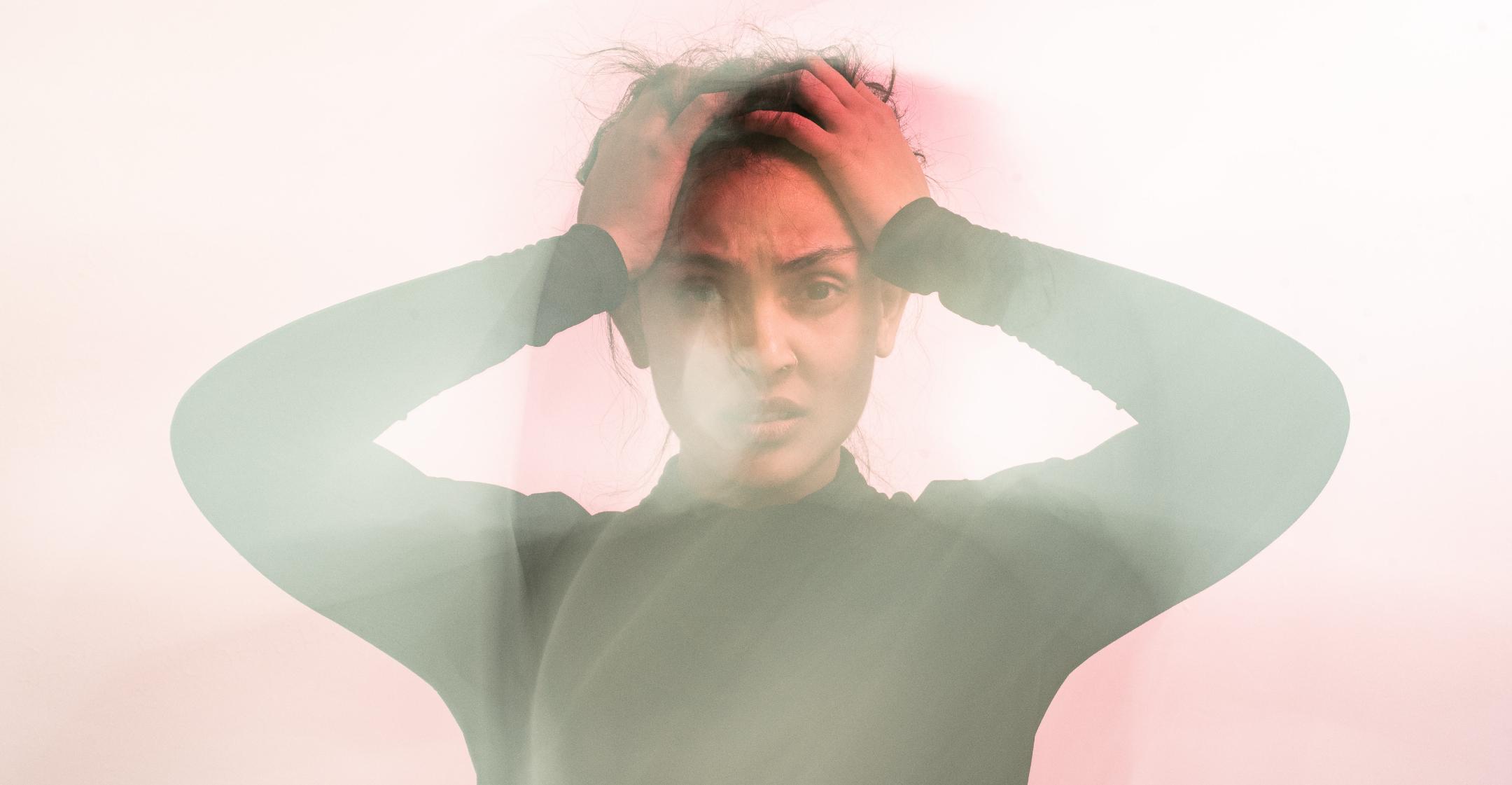 Feel Better In No Time! 4 Creative Ways — Other Than Exercise And Meditation — To Manage Your Anxiety
If the symptoms of anxiety — breathlessness, shaking, sweating, abdominal cramps — are familiar to you, you are probably aware that exercise and meditation will help you. But what about those days where you are too sore to exercise or meditation sounds boring?
As writer Maggie Ryan puts it, "These are strategies that work — therapists wouldn't recommend them if they didn't — but if they're not working for you, it's frustrating to say the least."
Article continues below advertisement
Keep reading to hear about four creative methods therapists recommend that can help you manage your anxiety.
Practice Daily Affirmations
According to Calm Clinic, "Affirmations are things that you say to yourself to make yourself feel better."
Kathryn J. Lively, a professor of sociology, says "affirmations are used to reprogram the subconscious mind, to encourage us to believe certain things about ourselves or about the world and our place within it."
Article continues below advertisement
Lively gives a formula for writing your own affirmations. First, make sure you write them in the first person, then pen the affirmations as positives rather than negatives. Next, add feelings to your affirmations, and then write your statement in the present tense. An example of an affirmation for anxiety from Calm Clinic is, "I'm OK. This is just anxiety and I will get passed this."
If you want affirmations to be effective, Lively says, you have to actually use them at least once a day. You can read your affirmations every morning and every night before bed — and you can write new ones every day or repeat the same ones for days in a row. There are also smartphone apps you can download that have pre-written affirmations you can practice.
Article continues below advertisement
Listen To Music
Calm Clinic asserts: "Music can have a powerful effect on your mood and on anxiety." The outlet explains, though, that you should focus on picking music that "represents the way you want to feel" — not just music that reflects your current mood.
According to Huffpost's Jill Suttie, "Neuroscientists have discovered that listening to music heightens positive emotion through the reward centers of our brain, stimulating hits of dopamine that can make us feel good or even elated."
In one study, music was shown to reduce anxiety in a children's hospital. Nutrition writer Nicole Leatherman says that some research points to the following types of music being good for anxiety — "light jazz and classical music," "Native American, Celtic and Indian stringed-instruments, drums, and flutes" and "rain, wind, and other nature sounds."
Article continues below advertisement
3-3-3
Sometimes you will be going through your day feeling relatively good — and then a panic attack will come on quickly.
Writer Larisa Andras experienced just that — her first panic attack occurred when she thought the flight she was on was going to crash. Afterwards, she had several more. Finally, she went to a therapist. One of the techniques she learned was the "3-3-3 Rule," which, she says, "can ground you in a matter of seconds."
When we ground ourselves, according to Diana Raab for Psychology Today, we are "calming or slowing down our emotions getting more in touch with our internal and external worlds." Ultimately, the 3-3-3 Rule helps you enter into the present moment and center yourself.
"Start by naming three things you see, then three sounds you hear, and end the cycle by moving three parts of your body," Andras explains of the technique.
Article continues below advertisement
Give Yourself A Hug
When you give yourself a hug, you are applying gentle pressure to your body. According to Certified Trauma Specialist Tara Haidinger, this gentle pressure "can soothe your nervous system." One technique she recommends is taking "a throw blanket and wrap[ping] it around your shoulders, then grab[bing] the opposite sides of the blanket and pull[ing] until it is snug." She says you should stay this way until you feel your nervous system calm.
Article continues below advertisement
When you are living in a state of anxiety, according to Alexandra McCarthy for The Latch, it triggers the sympathetic nervous system, which results in the activation of such things as the "fight-or-flight response." What you want to do to calm yourself is to trigger your parasympathetic nervous system, which is what hugging does.
Health psychologist Kelly McGonigal says that the simple act of hugging yourself provides "contact comfort and a feeling of safety and self-compassion that reduces the nervous system's reactivity to pain and threat."
It's not weird or shameful to struggle with anxiety. According to Promises Behavioral Health, "Anxiety is the most common mental health problem in the United States." The site warns that the worst thing you can do is to live trying to avoid anxiety triggers — and the best thing you can do is face your anxiety head-on by seeking professional help. Once you've sought the help of a therapist, you can incorporate some of these strategies to find what works for you.