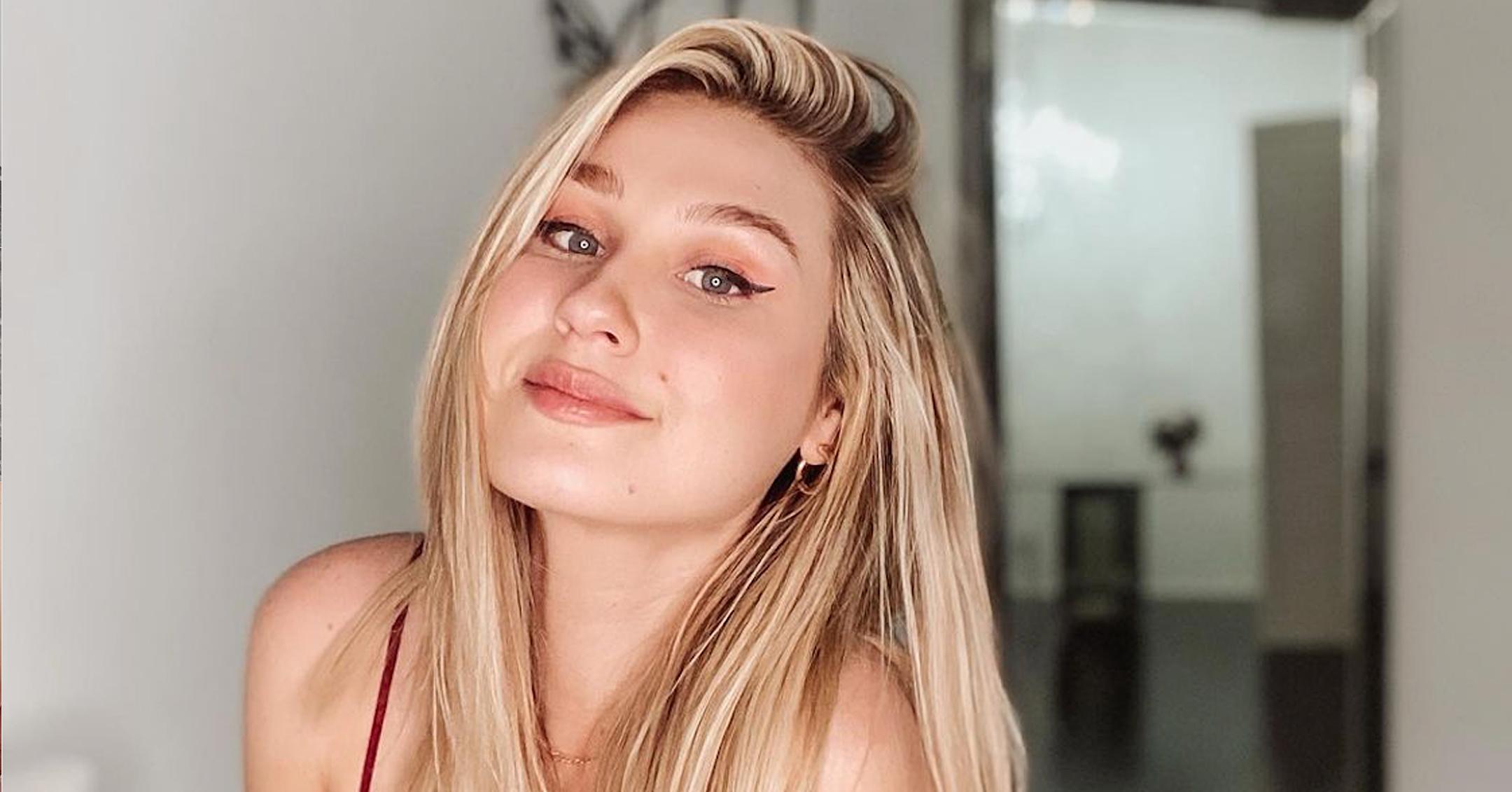 'Siesta Key' Star Madisson Hausburg Is 'Proud' Of Herself For Opening Up About Her Secret Mental Health Struggles On Camera
Things aren't always sunny in Florida — just ask Siesta Key's Madisson Hausburg.
While the reality star seemed as happy as can be after getting engaged to the show's former producer Ish Soto, she confessed in a recent interview that she does sometimes fake a smile for the cameras.
Article continues below advertisement
While discussing her relationship on Entertainment Tonight, Hausburg explained that planning a wedding during the pandemic became "really overwhelming."
"I came to this realization that I have to do a lot of self-discovery and I have to face a lot of things before I can get to that point," she added.
Article continues below advertisement
The blonde beauty's romance rubbed some the wrong way due to their 20-year age difference, and for a while, she confessed she "put on a front" that she didn't care.

"I come to this big conclusion that I need to be honest with myself and honest with my friends and those who love me that I am worried about the age difference," she admitted. "For so long, I had the world against me, even my close friends, who I found out were talking smack about the age difference. And I thought, 'I have no one, I have no support system.'"
"So I had to overcompensate and be like, 'Oh, the age difference doesn't matter at all to me.' And in fact I do think about it and it is something that scares me," Hausburg continued. "Finally, I faced that."
The MTV star said it was "very therapeutic" to talk out her feelings with Soto, as keeping things bottled up led to a breaking point for her mental health.
Article continues below advertisement
"I do struggle with anxiety and depression and I have my whole life. I think this year especially hit really hard," she revealed. "So it was a big journey of mental health for me and that was hard to open up about on camera."

Nowadays, Hausburg is doing "great" and "going to therapy" but before that, "there was a point where I was like, 'I can no longer avoid this, I have to face this or it's going to be dangerous.'"
"That was tough, but I did it and I'm really proud of myself. I'm nervous to watch it back, but I'm also excited to see myself get through that," she shared of opening up about her struggles so publicly. "I know it's so relatable — there's such a stigma against it and it's very hard for people to open up and talk about."