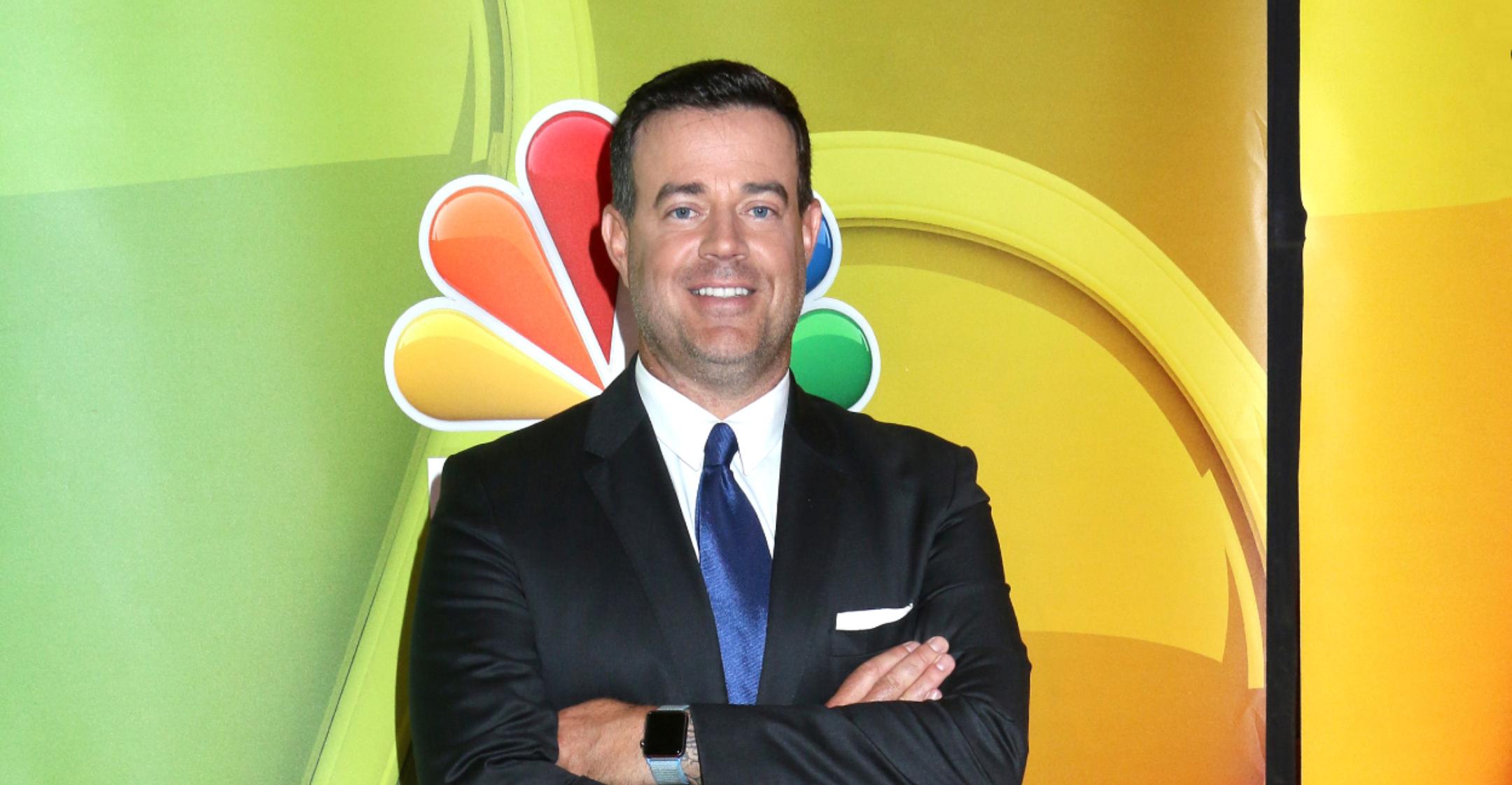 Carson Daly Wants To Help Youth Conquer Mental Health Woes After Revealing He Had His First Panic Attack During 'TRL' Days
In the 2000s, Carson Daly became a TV icon thanks to his enviable gig as the host of MTV's TRL — but the star recently revealed that during that time, he began experiencing anxiety.

In fact, Daly had his first panic attack while filming for the show, though back then, he didn't recognize the symptoms.
Article continues below advertisement
"I've suffered for over 20 years with, at times, debilitating anxiety and panic, and never knew it. I never knew how to define it," he explained to PEOPLE. "After finally opening up to friends, one of them had a history of anxiety, and looked at me and was like, 'You have anxiety.'"
The dad-of-four admitted that receiving the diagnosis was a relief since he then sought out treatment and got help, but it wasn't until NBA star Kevin Love went public with his own struggles last year that Daly realized he too needed to share his story.
Article continues below advertisement
"He was being very vulnerable and honest about a panic attack he had had before an NBA game, and as he was describing it during the piece, I was like, 'Oh, my god, that's me,'" he said.

The Today anchor added that by using his own voice, he hopes to inspire others to do the same.
Article continues below advertisement
"I think it's the most urgent problem that faces our country today, especially young people. I mean, the numbers are astronomical when you think about mental health in this country," he shared. "People aren't talking about mental health and if they are talking about it, they don't know how to get help."
Now, Daly's partnered with Project Mental Health, "a great non-profit organization with a diverse group of people who are coming together to try and help break the stigma of mental health."

The group also helps users by providing local resources.
Article continues below advertisement
"Anyone can use their phone to find a 7-Eleven and get a Slurpee within seconds, so these tools need to be used in the same way to help people find the mental health resources they need," The Voice host expressed. "We're now working on building out that technology."
"It bothers me that anybody could feel that they're less than normal if they also have something about them that they're unsure about as it pertains to their mental health," he continued. "I want to hold their hand and go, 'It's OK to not be OK.'"