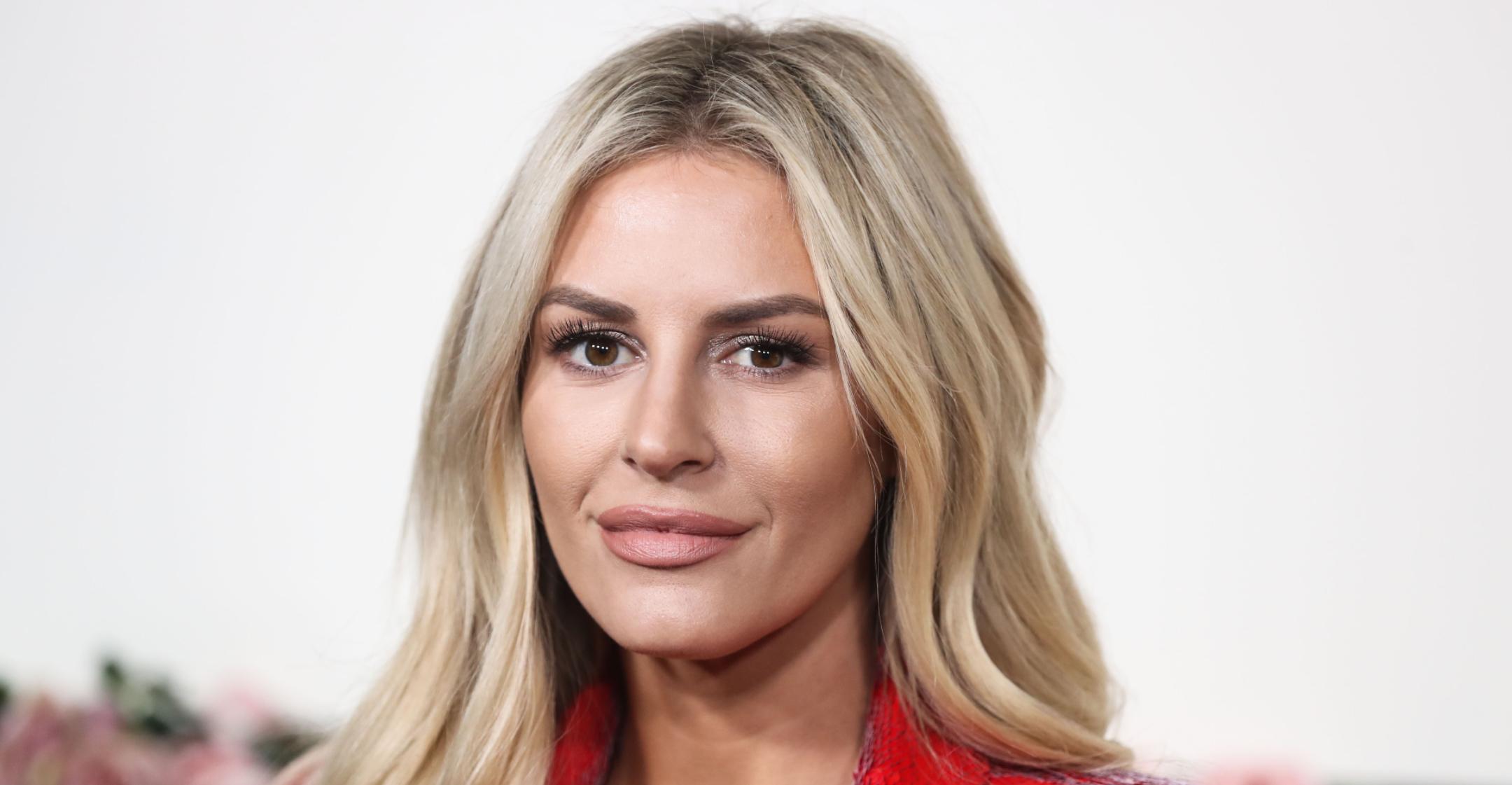 Morgan Stewart's Scary Symptoms Turned Out To Be A Thyroid Disorder — A Diagnosis That Caused Her To Develop Daily Anxiety
Morgan Stewart was over the moon when she and husband Jordan McGraw welcomed their first child together, daughter Row, in February. But the months that followed were anything but blissful for the new mom, as she began experiencing a wide range of troubling health woes.
Article continues below advertisement
"At first it was the little things I started to notice," she explained to her Instagram followers of her symptoms, which included dizziness and fatigue.
Since nothing felt majorly wrong, she shrugged off her ailments, noting, "I just figured this was my new 'normal' and my new 'groove' with a newborn."
Article continues below advertisement
Just a few weeks later, she began experiencing more alarming symptoms like tingling and blurry vision. The E! News star said she "felt like I had become very small in my own body and was no longer in control of it."
By the end of May, things progressed, and she became "terrified" as she her right arm went numb. "My arm was not functioning," she recalled. "It felt heavy to pick up, almost like it belonged to somebody else."
The strange sensation was followed by a weird brain fog, and she "became more and more incoherent" while trying to talk to her husband. "I was no longer speaking proper English or able to communicate efficiently," she said. "I was just lost in panic and uncertainty."
Article continues below advertisement
Doctors suggested she take a blood test, and when the results came back, Stewart was told that her thyroid levels were "in overdrive."
"Thyrotoxic was the term she used to describe it," the Daily Pop anchor shared. "We immediately went to her office and she explained that it could be one of three things: a nodule on my thyroid, Graves' disease or sub-acute thyroiditis (all things that can be triggered by pregnancy)."
Article continues below advertisement
"We are so programmed to power through EVERY f---ing thing no matter how difficult it is or if we can even see or not (!!)," she stated. "If you're feeling off please don't wait as long as I did to get things checked out."