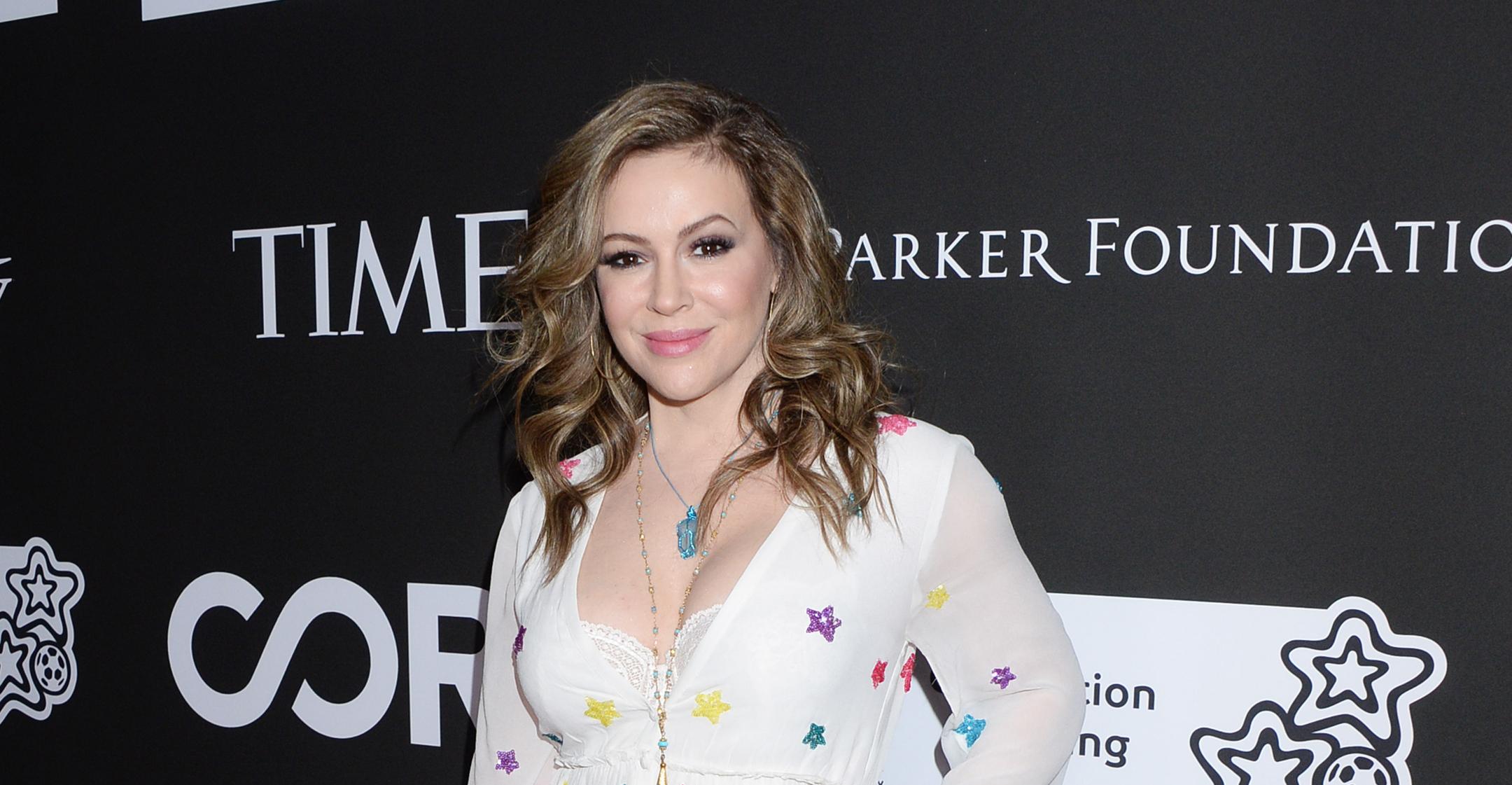 COVID-19 Long-Hauler Alyssa Milano Reveals The Vaccine Has Already Alleviated Some Of Her Symptoms
After enduring a rough battle with COVID-19, Alyssa Milano is encouraging everyone to get vaccinated.
To spread the word, the actress filmed a PSA in partnership with the Creative Coalition.
Article continues below advertisement
Though the star contracted the virus 14 months ago, she reveals in her video that she still doesn't feel like her regular self as she has "long-haul symptoms," including shortness of breath, brain fog, exhaustions and random aches throughout her body.
"Even the best doctors and scientists don't know what to expect moving forward," she noted. "But what they do know is that we have a vaccine against this devastating virus. It is safe and effective."
"The shot means you can be there again with family, friends and neighbors," the Charmed alum concluded. "Be there."
Article continues below advertisement
In a new interview with PEOPLE, Milano detailed her battle with the virus, revealing that "she's kind of just almost surrendered to the idea that this might be how I feel now for the rest of my life."
Still, she tries to "rest more and drink lots of water and take my supplements and do the best that I can."
Article continues below advertisement
The actress felt a spark of hope when she received the first dose of the vaccine, as she noticed "some improvement" in her symptoms, "although it's not that anything was completely alleviated."
She didn't feel that well after her second shot, but she stated that experiencing "some chills and aches" was much less painful than having the virus, which was "like nothing I've ever experienced in my life," she insisted. "[It] impacted every part of my health, from my mental health to my physical health."
Article continues below advertisement
"Everything hurt. Loss of smell. It felt like an elephant was sitting on my chest. I couldn't breathe. I couldn't keep food in me. I lost nine pounds in two weeks," she told her fans via Instagram this summer, sharing a photo of herself wearing a breathing contraption on her face. "I was confused. Low grade fever. And the headaches were horrible."
"There's just so much that we still don't know, and with the variants and the different ways that COVID can mutate, it could cause another shutdown," she explained. "The vaccine is completely safe for people who have had COVID and I think it's really important that everyone, including those who have had COVID, get vaccinated."