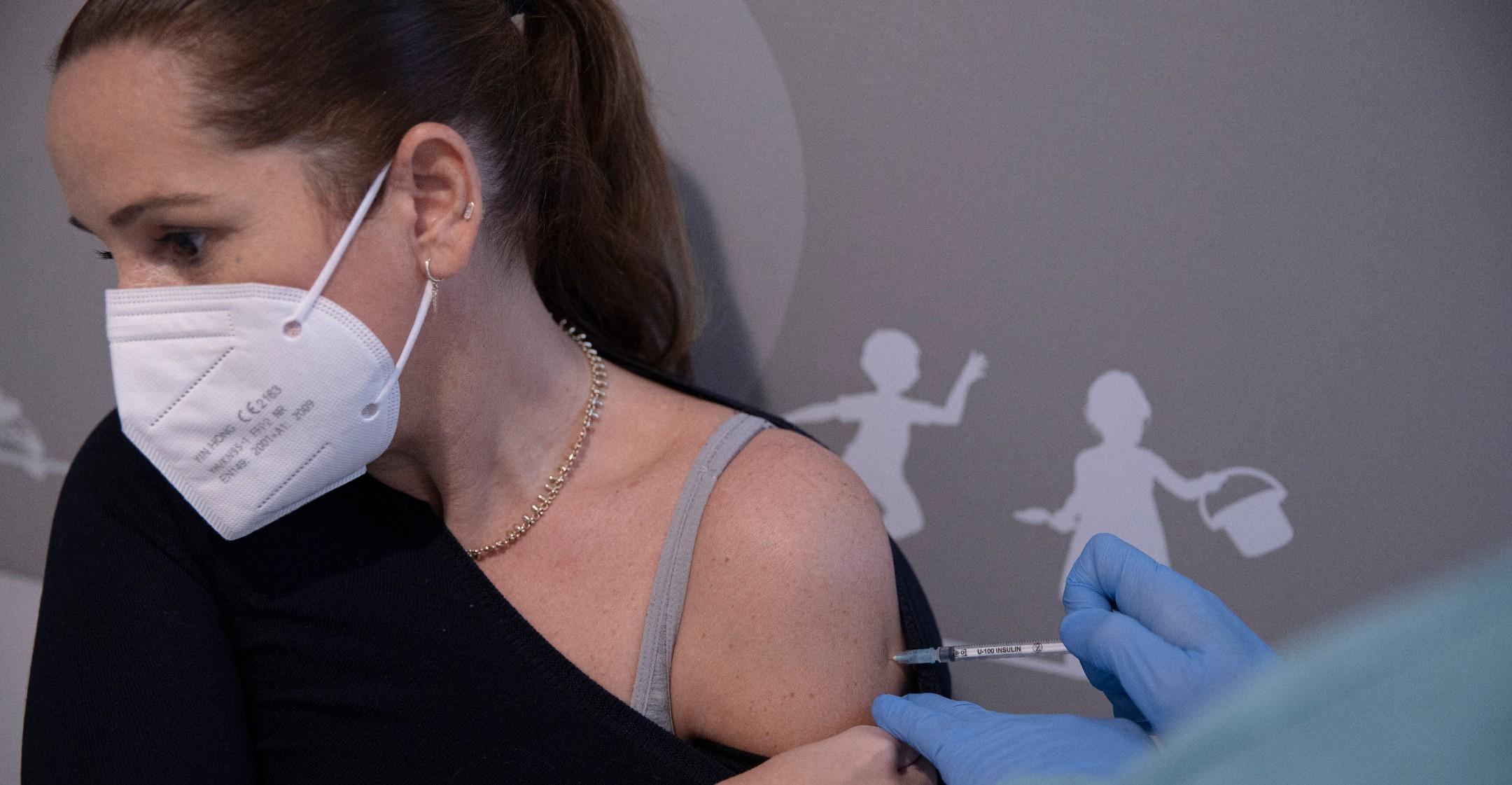 What To Expect After You Receive The Coronavirus Vaccine: Possible Side Effects And Reactions
Now that Moderna and Pfizer-BioNTech's Coronavirus vaccines have been approved, Americans are anxiously trying to schedule their appointments to receive the set of two shots. And though the initial rollout across the U.S. has been slow, the country's new President, Joe Biden, is making it his mission to have 100 million shots administered throughout his first 100 days of office, which kicked off on January 20.
As you await your turn to receive the vaccine — which consists of two shots with either a 21 or 28-day interval between them, depending on the manufacturer — prepare yourself for any potential side effects so you know what's considered normal and what's not.
Article continues below advertisement
According to the CDC, it's common to experience pain and swelling in the arm where you received the shot.
If you're experiencing any of the above symptoms, check with your doctor to make sure it's okay to take an over-the-counter medicine like ibuprofen (Advil) or acetaminophen (Tylenol). You can also apply a clean, cool washcloth to the injection site, and though it may hurt at first, keeping your arm mobile and exercising will actually help speed up the healing process.
Other common symptoms include a low fever, tiredness, chills and headache. If any of these occur, it's suggested to drink plenty of fluids and dress in light clothing.
Some patients also exhibited minor allergic reactions, such as hives and wheezing, within four hours of receiving the injection.
You should contact your doctor if you find yourself experiencing any of these symptoms for more than a few days, or if any redness or tenderness near the injection site worsens over 24 hours.
While severe reactions, like anaphylaxis, are rare, 9-1-1 should be contacted right away.
If you've ever experienced an allergic reaction to any other type of vaccine, it's recommended that you talk to your doctor first before receiving the COVID-19 shot.
Like many vaccines, including the flu shot, it's possible that you'll feel under the weather for a few days, but rest assured, the benefits of the COVID-19 vaccine outweigh the risks. Here's to a healthier, brighter future coming our way!