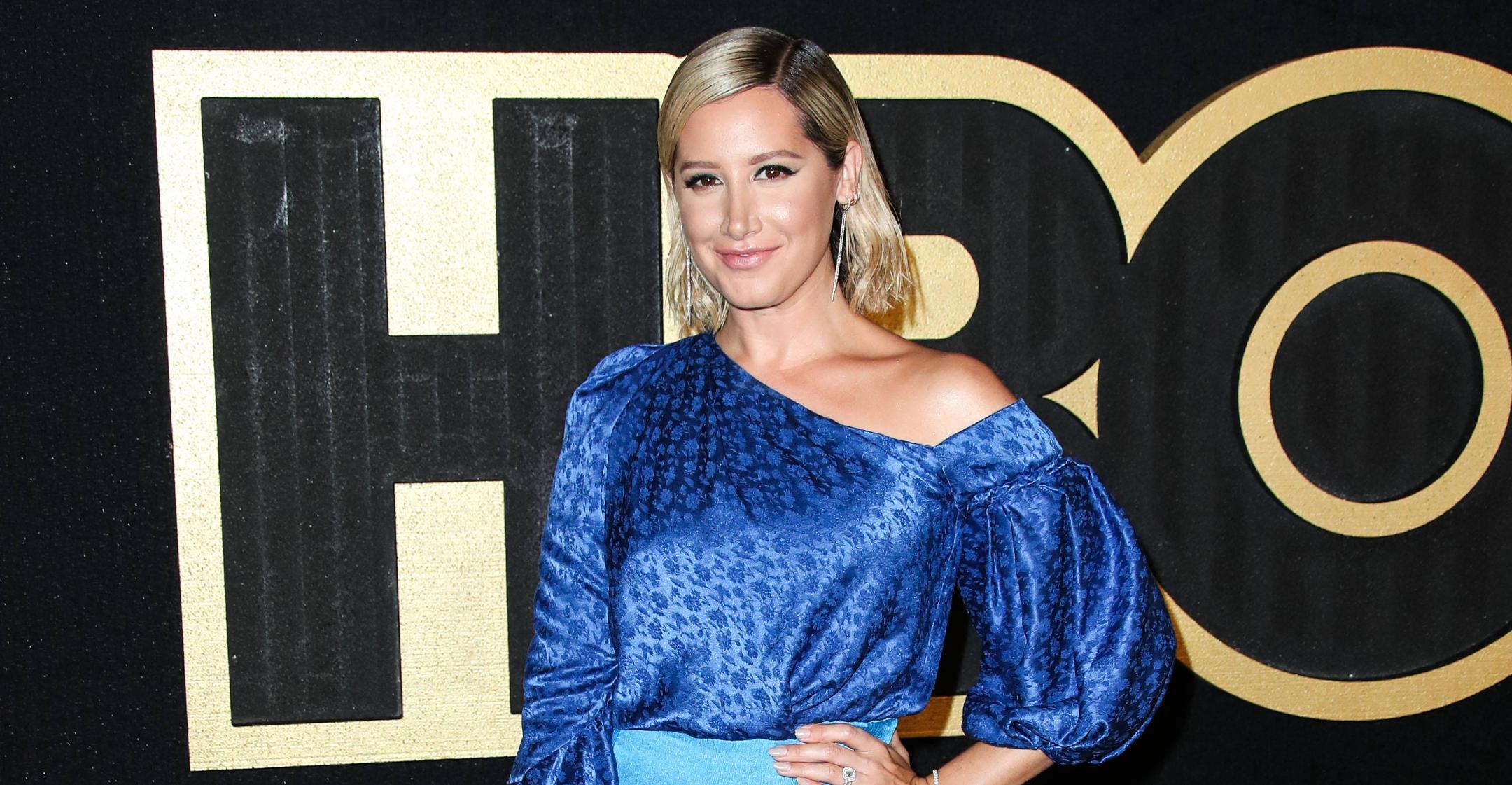 'Love Yourself First': New Mom Ashley Tisdale Urges Women To Stop Comparing Their Postpartum Bodies
Throughout her first pregnancy, Ashley Tisdale admitted she struggled to accept her changing body. More than two months after welcoming daughter Jupiter, the High School Musical star still didn't "feel comfortable" with herself — but she revealed in a blog post that she recently started viewing her postpartum body in a new light.
Article continues below advertisement
In a message to "everyone who looks in the mirror and thinks they should look better," the actress explained that her issues stemmed from her time spent on social media.
"Instagram can really f**k with your head…like really f**k with your head," she insisted. "There are so many models and influencers that I've compared my own personal journey in 'bouncing back' to. And then, I'm like, 'Wait, they just had a baby and they look like that??'"
Article continues below advertisement
To try and drop the pregnancy pounds, Tisdale went hiking, did Pilates and rode on her Peloton bike, but she still wasn't seeing the results she wanted.
"Yes, I started to fit into some jeans again, but not the size I was wearing before," she noted. "Everyone keeps saying that it takes time — it takes time growing the baby and it takes time losing the baby weight. And you know what? That's the truth."
The star didn't have the realization until she was talking with two other new moms who said they envied her post-baby body.
"Here they were thinking that I looked great and yet I'm at home looking in the mirror thinking I could look better," she continued. "That's when I realized we can't compare our bodies to each other."
Article continues below advertisement
"Everyone is going to have a different journey and it's important to not communicate negative feelings towards our own bodies," she stated. "Thoughts like 'you're not good enough, you could look better' have to stop! And they especially need to stop when realizing that your body just created and gave life to another human being."
The Masked Dancer panelist ended her message — which she posted on her lifestyle website Frenshe — with a few words of encouragement.
"The bottom line: be kind to yourself and fill yourself up with love," she suggested. "It's OK to set a goal and be inspired by others, but we should all truly love ourselves and our bodies in every season. It's easier said than done and I know there have been stages in my pregnancy where I have felt uncomfortable. I'm still dealing with plantar fasciitis, but even I'm working on not comparing myself to others and their post-baby journeys. Love yourself first!"