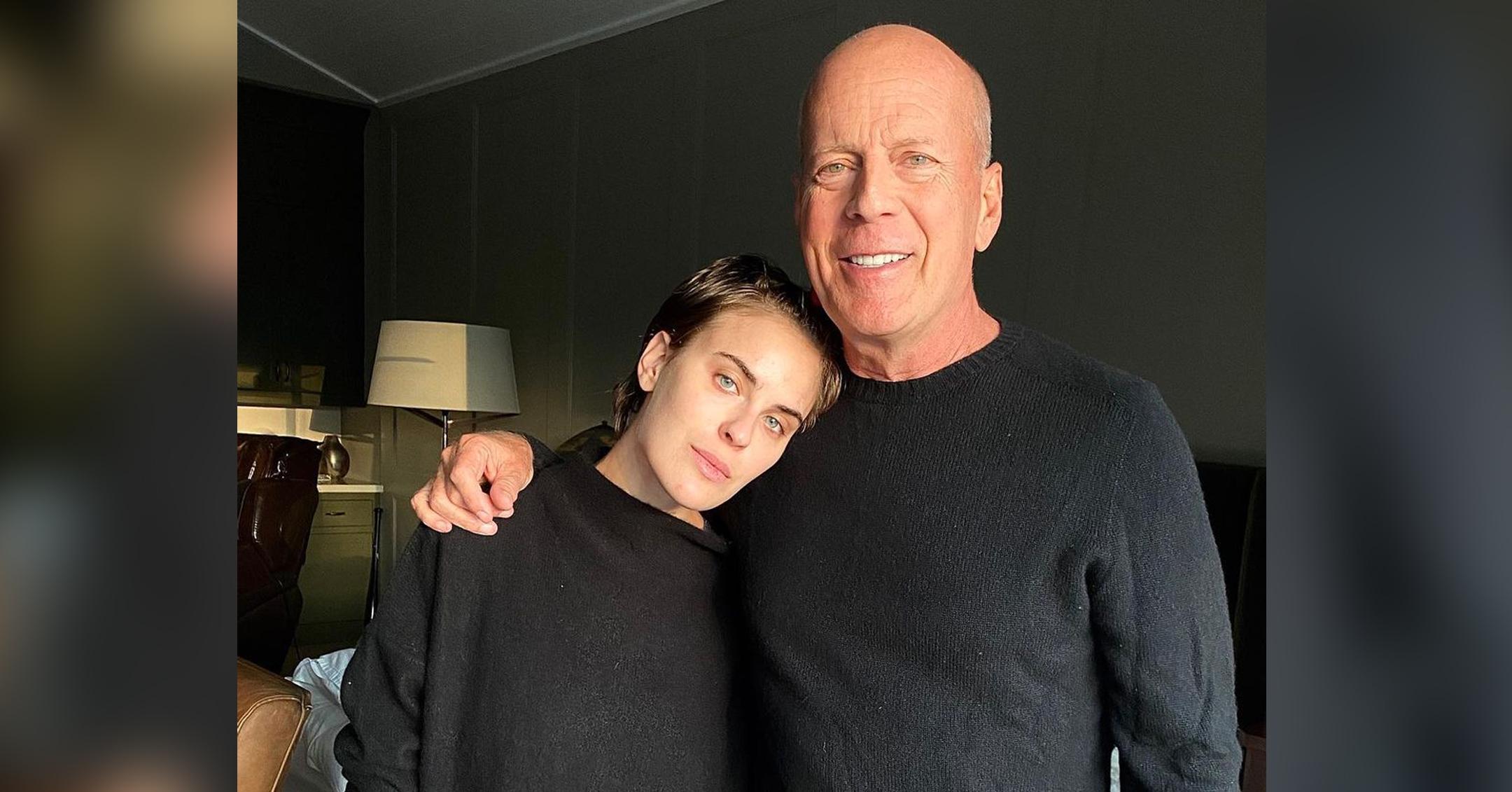 Tallulah Willis Reveals Her Resemblance To 'Masculine' Father Bruce Caused Her To Develop Body Dysmorphic Disorder
Growing up with two famous parents may sound fun, but for Tallulah Willis, it was a constant reminder that she looked just like her dad, Bruce Willis, and not so much like her stunning mom, Demi Moore.
The comparison took a toll on her mental health. So much so, she developed body dysmorphic disorder, which Healthline defines as a "psychiatric disorder in which people become obsessed with a slight imperfection or nonexistent body 'flaw.'"
Article continues below advertisement
In an insightful Instagram post, the actress described her experience and what she's learned from it.
She began her caption by stating it took her "way too long to realize" countless things. To start, she noted that "aging happens without your control, time passes and your face can change."
Article continues below advertisement
She then admitted, "I punished myself for not looking like my mom, after being told I was BW [Bruce Willis'] twin since birth."

"I resented the resemblance as I believed wholly my 'masculine' face was the sole reason for my unlovability," she continued, before declaring that her beliefs weren't true.
"I was/am inherently valuable and worthy, at any life stage, at any size, with any hair do! (As are you)," she stated.
Willis added that "you need to soothe the wound within your soul before trying to 'fix' the outsides."
Article continues below advertisement
Though social media wasn't around when she was growing up, it does play a huge role in eating disorders today.
"Be mindful of the special and impressionable minds around you and their access to social media and potential triggering imagery or the indicators that hyper-focusing on ones appearance," she suggested. "We all want to feel good, and confident but when it creeps into a deeper, spookier place where it begins to devour your essence bit by bit, ask for help."
Article continues below advertisement
"Do not feel ashamed, this is not a 'stupid, vain issue' this is a genuine psychological pain," she continued. "I see you so clearly and witness the validity in your struggle."
After her words of encouragement, Willis shared how she overcomes being sucked into a "BDD spiral."
Her tips include covering up mirrors, taking a break from social media, reading a book, confiding in trusted friend, take a relaxing bath, writing and breathing.
"REMEMBER that you are allowed to take things 5 minutes at a time," she concluded. "For as long as you need to."