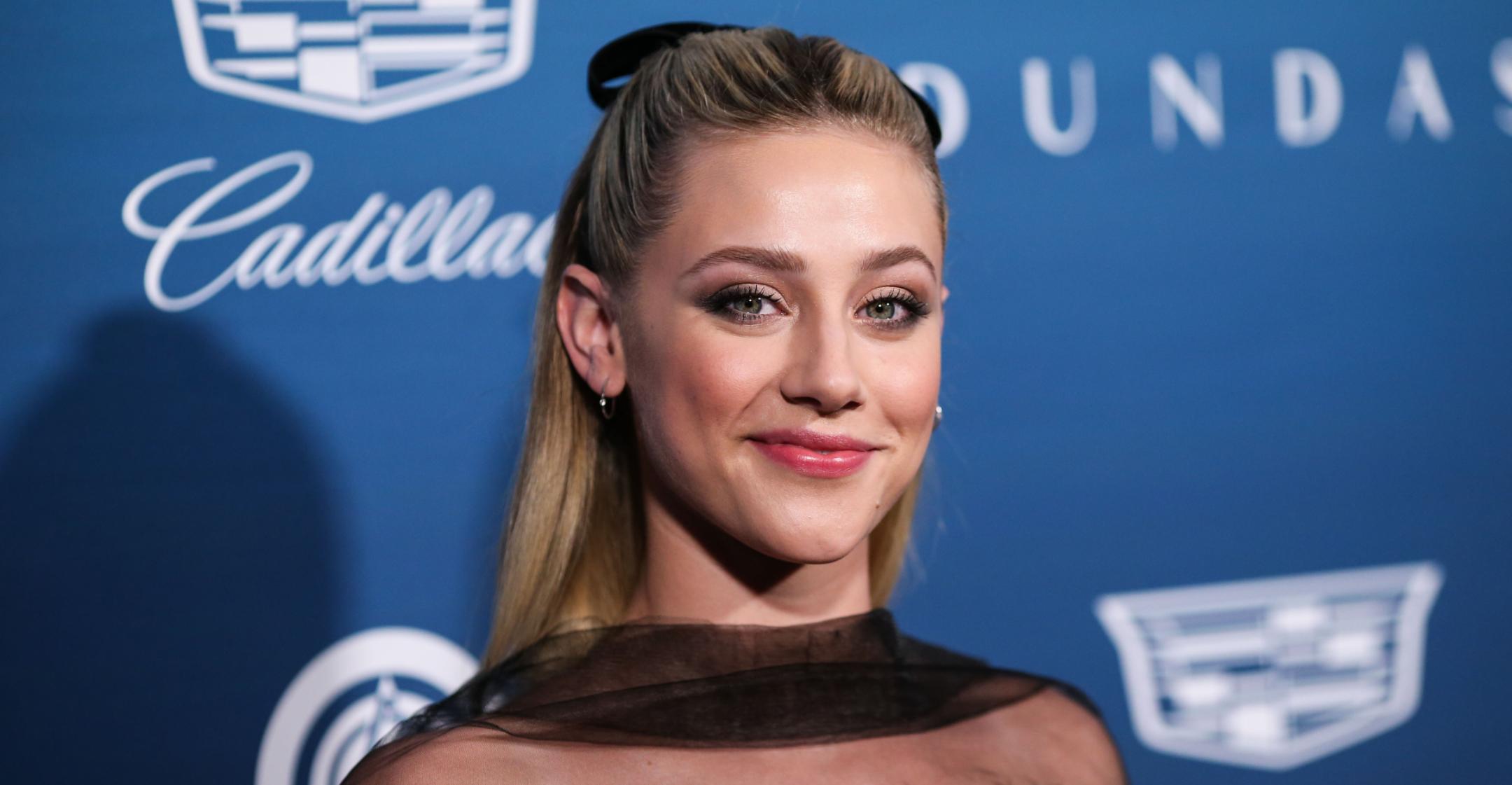 How 'Riverdale' Star Lili Reinhart Learned To Accept Her Body, Focus On Herself & Brush Off Stress
For Riverdale star Lili Reinhart, learning to love her body has been and will continue to be "a journey."
The 24-year-old actress has been candid about her struggles with body image in the past, but she admitted that last year, she became fixated on her physique.
Article continues below advertisement
"I think I had too much time on my hands. I'm single, so I'm very zeroed in on me right now," she told DuJour of her behavior in 2020. "I was really being hard on myself for not working out a certain way or eating a certain way. And I just had to say, 'It's a f**king pandemic. I need to give myself a f**king break. I am doing just fine. I need to cut myself some slack.'"
Article continues below advertisement
Reinhart did just that and soon began practicing Reiki.
"It's about channeling your intuition, your third eye and your powers. It's about clearing the energy that gets stuck in your body," she shared. "If you go into it skeptically, it's probably not going to work. But it's a beautiful healing experience, and you're inherently doing healing on yourself."
She also allowed herself to enjoy in life's little pleasures.
"I'm never going to have abs," she noted. "Abs are made in the kitchen, and I had Dairy Queen and chicken parm last night. And that's OK."
Article continues below advertisement
Article continues below advertisement
She even called TikTok a "beautiful community of all shapes and sizes cheering each other on."
"It's not amazing to see someone on Instagram calling me fat, but people are never going to stop body-shaming. It's a matter of what I can do to make myself feel better about that," the Hustlers actress explained. "My body is a journey that I have with myself."
"I'm definitely not the same person I was when I had to flee Canada [in March 2020]," she declared. "My focus has been on myself, looking inward and trying to grow. I've been working on taking the pressure off myself, and stress doesn't affect me as much."