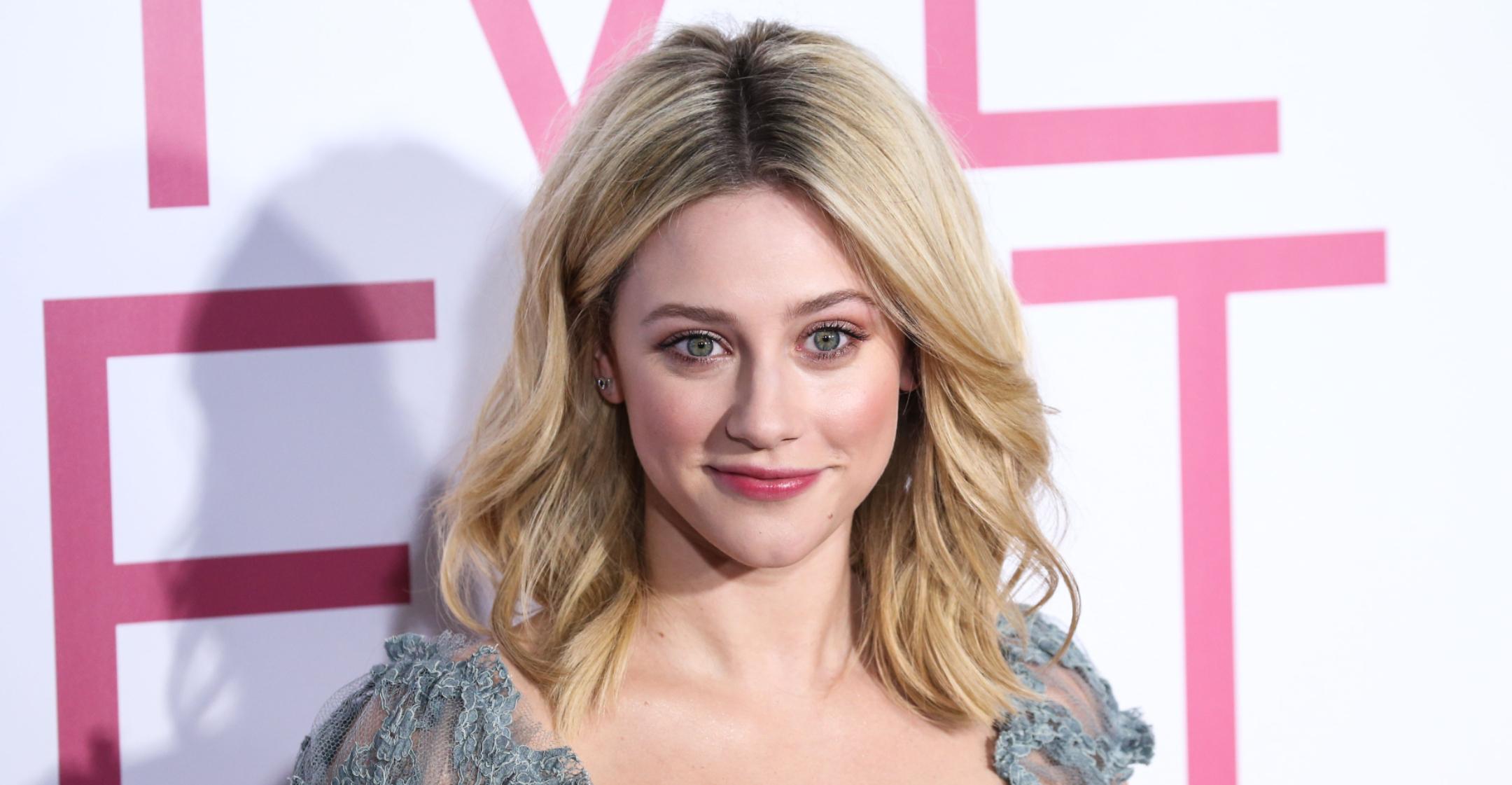 In Raw Instagram Post, Lili Reinhart Details Her 'Exhausting' Battle With Depression, Which Can Leave Her Feeling 'Really Defeated'
Article continues below advertisement
Shen then gave some words of encouragement to anyone else that was having a tough time.

"This is a reminder to my fellow warriors that it's okay to have days where you don't want to fight anymore," she wrote. "You don't need to justify your mental health to anyone."
Article continues below advertisement
"Prioritize yourself when needed, take time to rest," the Covergirl ambassador suggested. "Surround yourself with good people and high vibrations."
Article continues below advertisement
For Reinhart, healing can come from writing poetry, and last September, she even published her own book, Swimming Lessons: Poems.
While it started out as a hobby, she began taking it more seriously over "the last couple of years," she told Vogue.
"I find myself having a lot of the same repetitive thoughts cycling in my head, and writing things down has always been a way for me to exercise those thoughts," she shared of how her love for writing began.
Article continues below advertisement
"When I was younger, I was the type of person who loved making lists. I really liked listing things out if I felt depressed or sad; I would write a list of all things that were bothering me, so I could analyze them," explained the actress. "Even from a young age, writing things out gave me a much clearer point of view, so that kind of [evolved] into poetry."
Article continues below advertisement
The process comes "naturally" to her since her poems stem from her own experiences, whether happy or sad.
"There's a lot of heartache, but there's also a lot of really beautiful love poems in there," she said of her work. "I'd like to think of it as experiencing your first love and also your first heartbreak."
"[I also write about] the beginning of my step into the spotlight, and how much anxiety it gave me — feeling like I was going against the grain, in a way. I felt that I was sticking out, that I wasn't fitting in anymore," the Hustlers star noted. "For someone with anxiety, especially social anxiety, that was scary for me, to navigate walking into fame."
"I've already written so much more since the book has been finished," she revealed. "I'm basically ready to come out with another one."