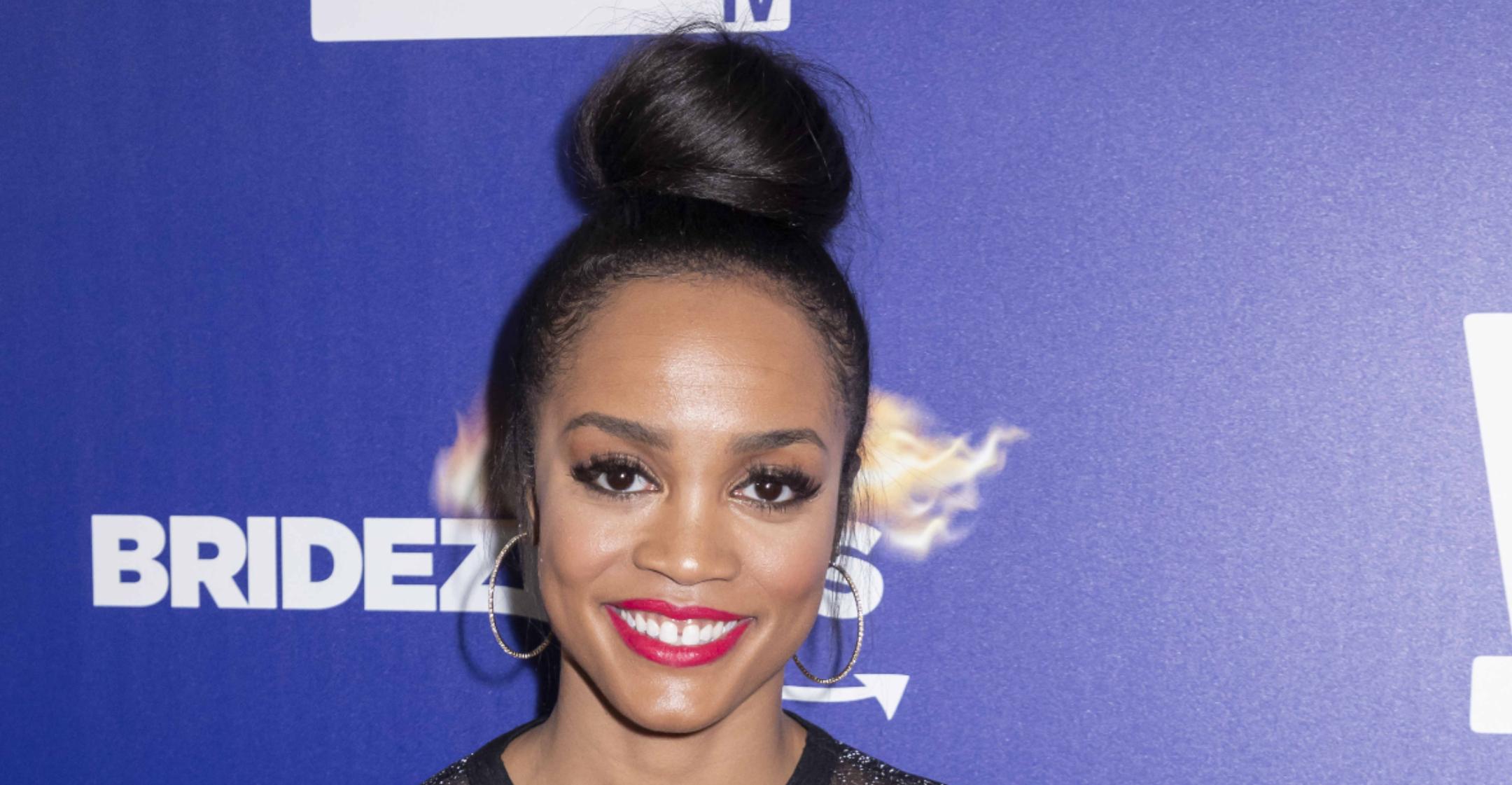 'Bachelorette' Star Rachel Lindsay Is Releasing Her First Book — And She Promises To Not 'Hold Back' On Anything!
For Bachelorette star Rachel Lindsay, when one door closes, another one opens!

On April 27, the reality TV alum announced she would be ending her "Bachelor Happy Hour" podcast, but less than 48 hours later, she revealed she was releasing her very own book.
Article continues below advertisement
"Been waiting to share this!" she exclaimed in an Instagram post, which features the cover. "So thrilled to finally be able to tell y'all that I have been working on my first book."
Article continues below advertisement
Titled Miss Me with That, Hot Takes, Helpful Tidbits, and a Few Hard Truths, the brunette babe described her 224-page work as "a collection of personal essays" set to be released next year on January 25.
"Ya'll know I won't hold back..." she insisted. "I'm telling MY story, sharing my experiences, and opening my heart."
The publishing house also released a summary of what fans can expect to read.

"For the first time, Rachel opens up about what it meant to be the first Black lead on ABC's hit show and reveals everything about her life off-camera, from her childhood growing up in Dallas, Texas, as the daughter of a U.S. District Judge to her disastrous dating life prior to going on The Bachelor, to her career in law, her evolving female friendships, and her decision to become a reality TV contestant," the description reads.
Article continues below advertisement
"She also brings her sharp wit and keen intellect to weigh in on issues such as the lack of diversity in reality television and the importance of political engagement, protest, voting, and the Black Lives Matter movement," the summary continues.
Article continues below advertisement
"Told in the down-to-earth, no-nonsense voice she's become known for, Lindsay's collection will provide an intimate look at the life of one of reality TV's most beloved and outspoken stars, as well as advice and inspiration that will make her a role model for anyone who has ever tried to make sense of love and life and lost their way trying to do so."
Lindsay, who was the lead of the show's seventh season, married her final pick Bryan Abasolo in 2019. The next season of the series, which stars Katie Thurston, premieres on June 7.