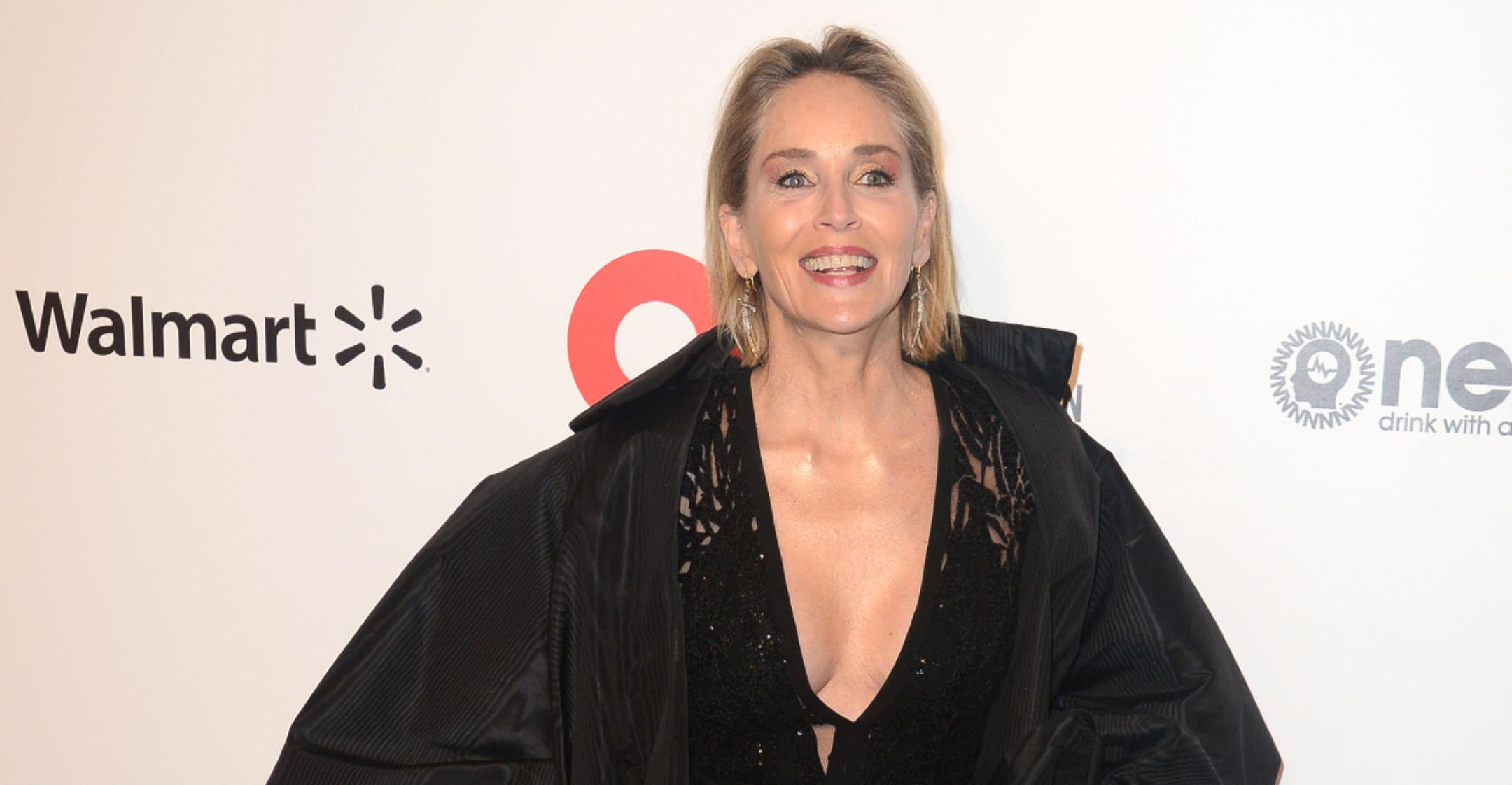 Sharon Stone Reveals Why She Waited So Long To Release Her Shocking Memoir 'The Beauty Of Living Twice'
Actress Sharon Stone cemented her place in showbiz decades ago, but the star had a very specific reason as to why she waited until now to release her memoir, The Beauty Of Living Twice, which she began writing in 2001 after a near-fatal stroke.
Article continues below advertisement
According to Stone, "white male society starts to tell women" they "don't have worth" once they hit 40 — but she wants her fellow females to know that the opposite is true.
"I think this is a time in our life when our worth is the most enhanced," she told Oprah Winfrey during her Super Soul interview. "I believe that's because it's the first time in your life when your worth becomes so much more. You become the most powerful than you've ever been."
Article continues below advertisement
Her book, which was released on March 30, will cover everything from her childhood in Pennsylvania and her job at McDonald's to her early days in Hollywood and nabbing her breakout role in Basic Instinct.
Article continues below advertisement
"I want it to feel like it's that kind of talk with your friend where maybe you've had a couple glasses of wine," she said of her words. "So you're comfortable to say the things you only say to your closest friends."
Some chapters recount traumatic experiences, like her health woes, childhood abuse and sexual harassment issues.

Aside from publicized incidents, Stone revealed in her tome that when she went for reconstructive surgery after having tumors removed from her breasts, the doctor gave her bigger implants than she asked for because he thought she would look "better."
Article continues below advertisement
"I also don't know if I should be angry at the now-dead plastic surgeon, whether I should get more reconstructive surgery to look like myself, or whether I should simply be happy I don't have cancer," she explained.

Stone admitted the feelings that stemmed from the situation caused her to lose "track of myself."
"My hope is that as I share my journey, you too will learn to do the same," she shared of releasing her book. "I learned them from dying, from living, and from being what I've often been called: 'The Last Living Movie Star.'"