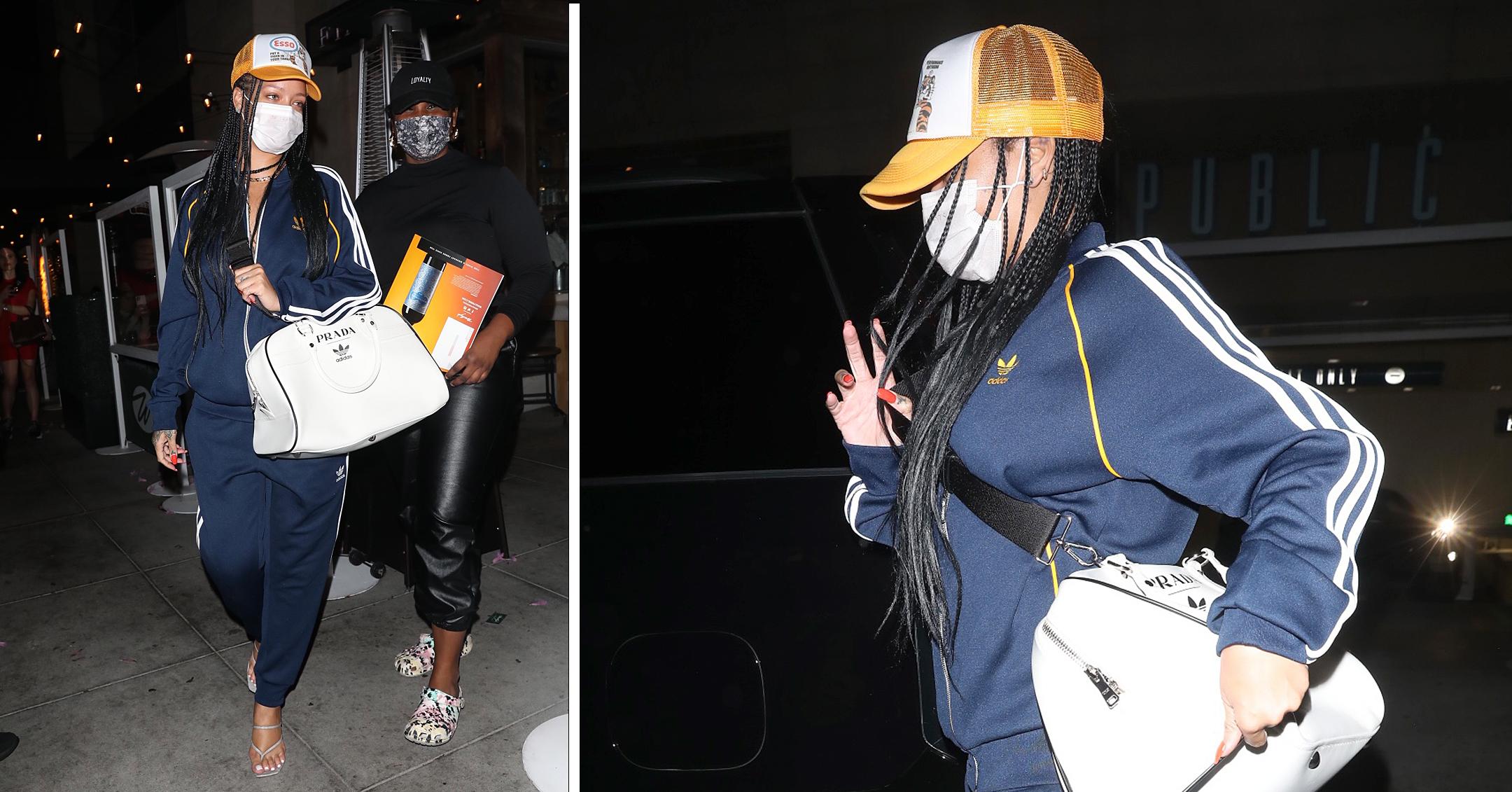 Rihanna's Comfy Adidas Jumpsuit & Heels Are The Perfect Combo As She Enjoys Night Out On The Town In Beverly Hills — Pics
'90s vibes! Rihanna wore an Adidas jumpsuit and a trucker hat as she left Wally's in Beverly Hills, Calif., on Monday, April 12.
Article continues below advertisement
The singer looked cozy — and chic! — during her outing.
Article continues below advertisement
Scroll through the gallery below to see her look, which you'll want to recreate ASAP!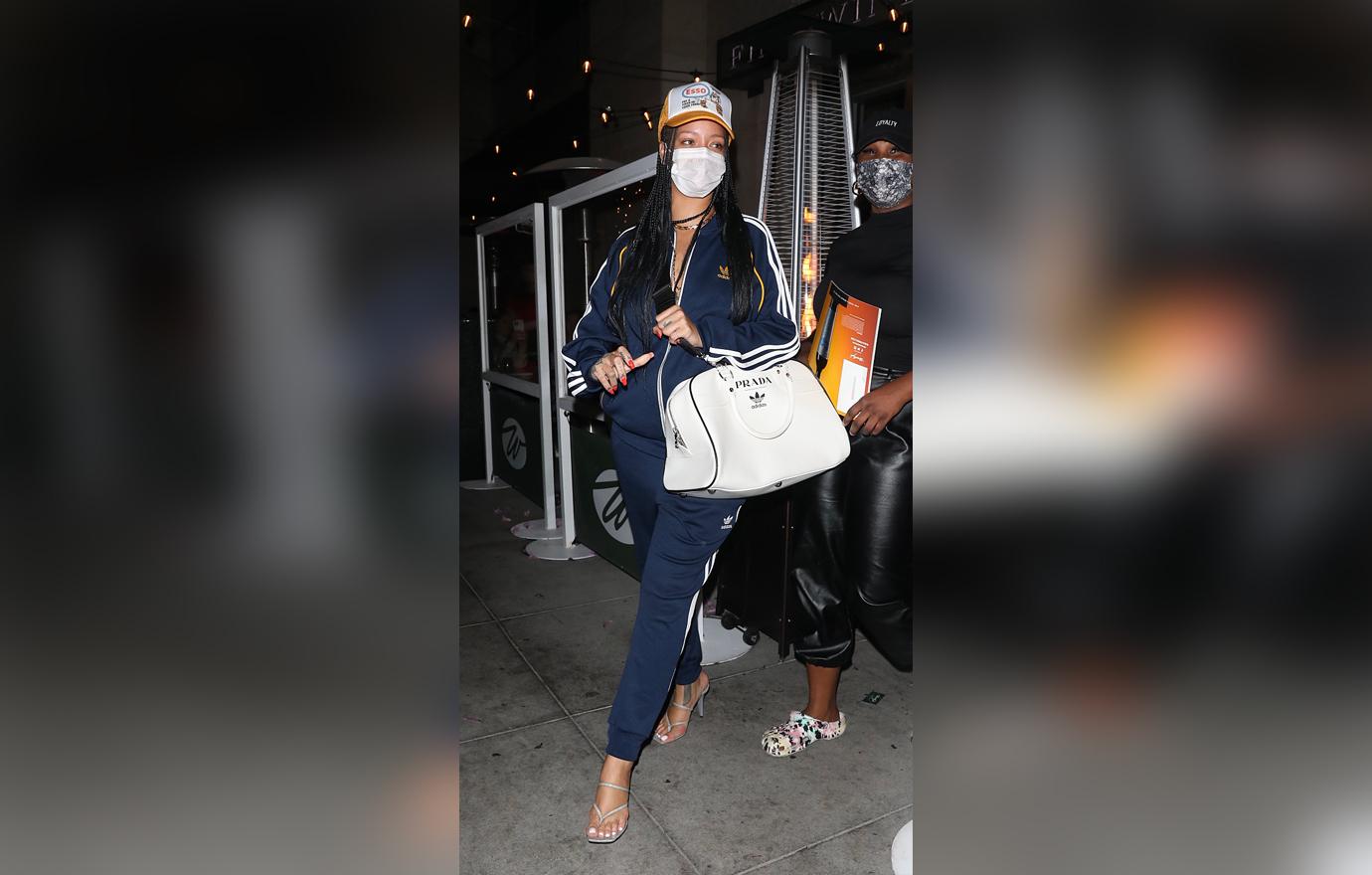 The "We Found Love" songstress paired her outfit with silver heels, a white Prada purse, some jewelry and a face mask. Rihanna appeared to be joined by a friend, who donned black leather pants, a black sweater and Crocs.
Clearly, these ladies are all about comfort, which we love!
Article continues below advertisement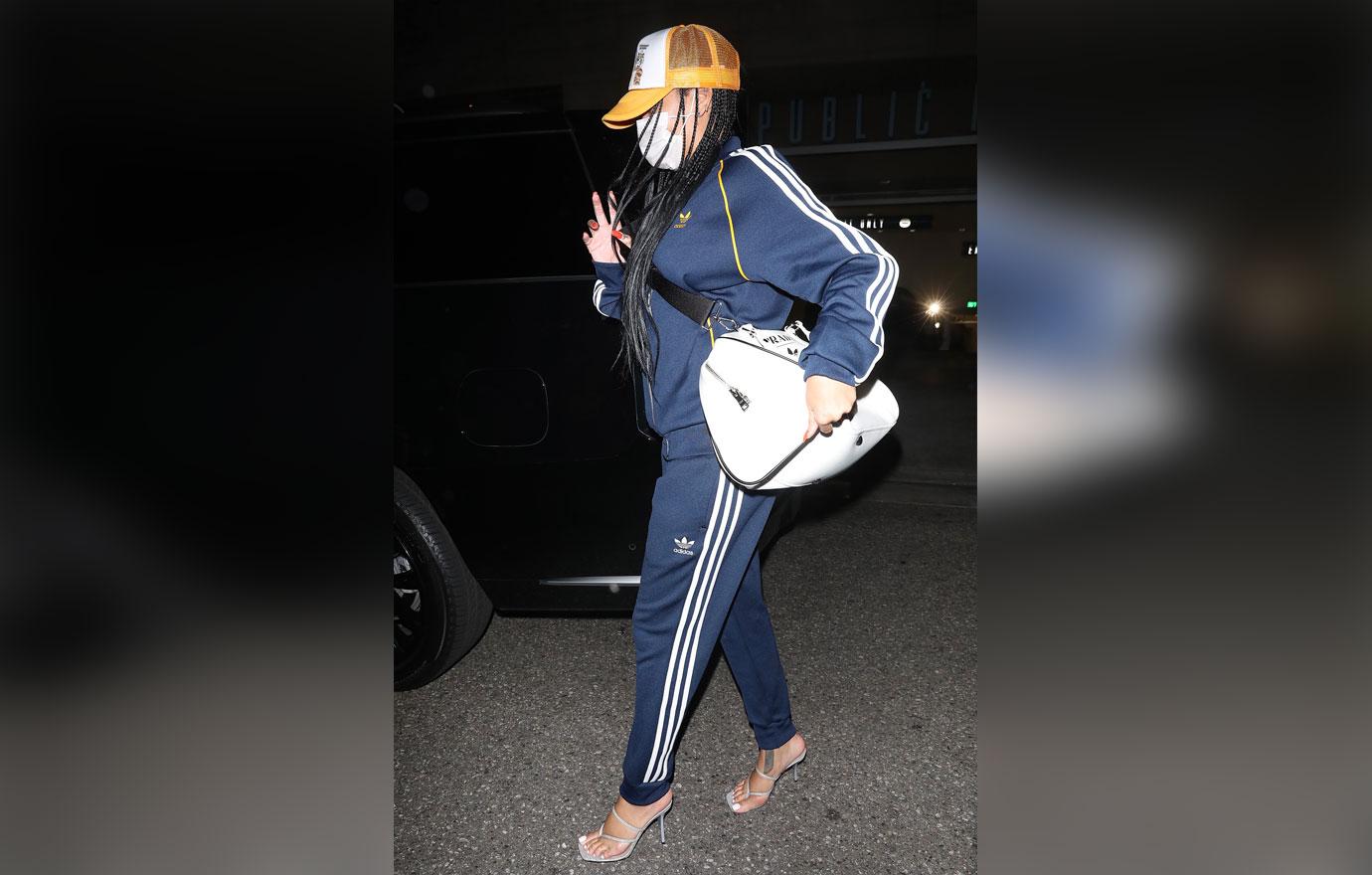 Rihanna threw up a peace sign before she got into her vehicle.
The same week, the brunette babe was spotted leaving Delilah with her rumored boyfriend, A$AP Rocky.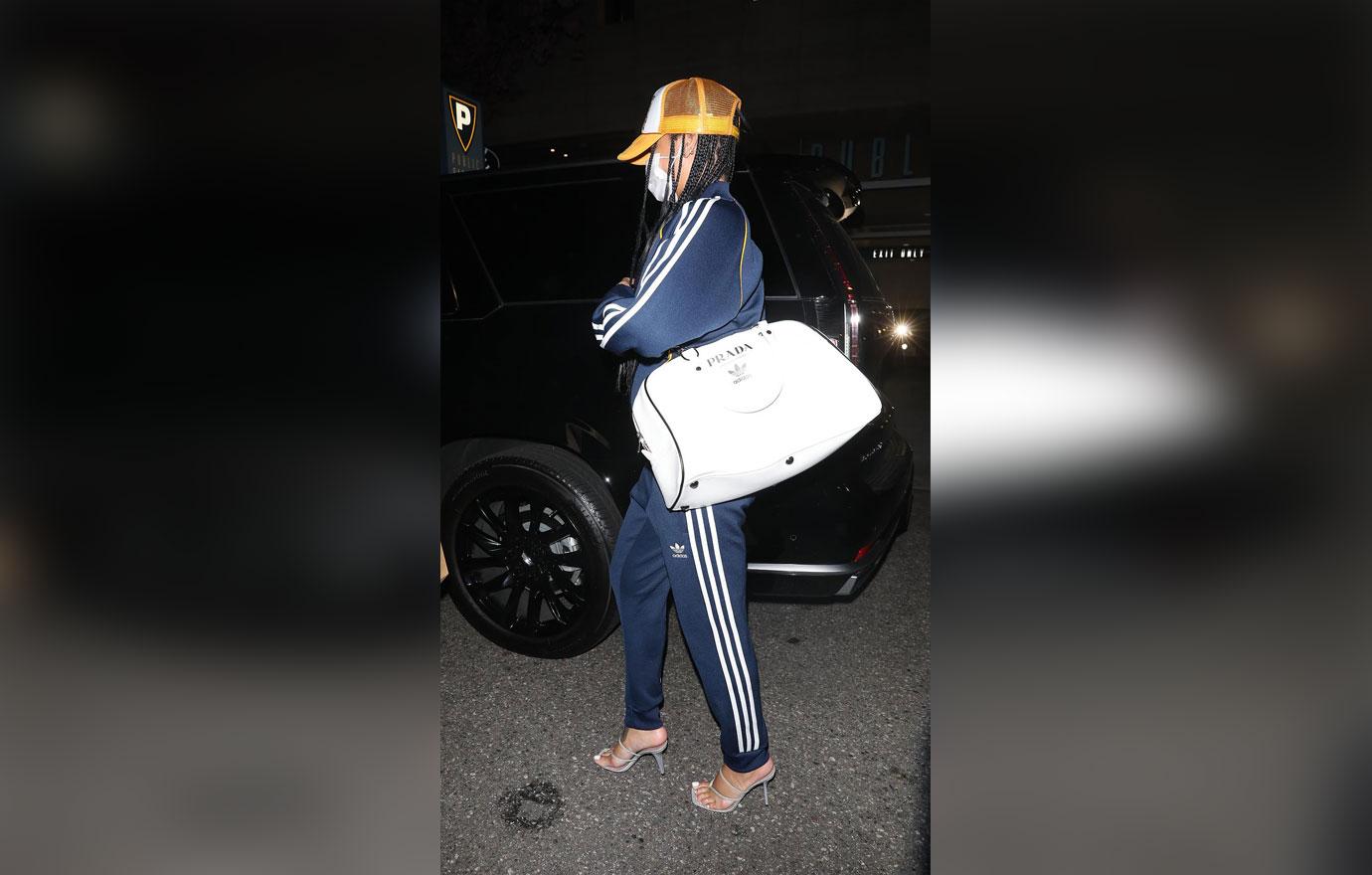 The two have been linked since December 2019 but haven't confirmed they are an item just yet.
Rihanna rocked a leather brown jacket with sunglasses, while the rapper wore a black leather jacket.
Article continues below advertisement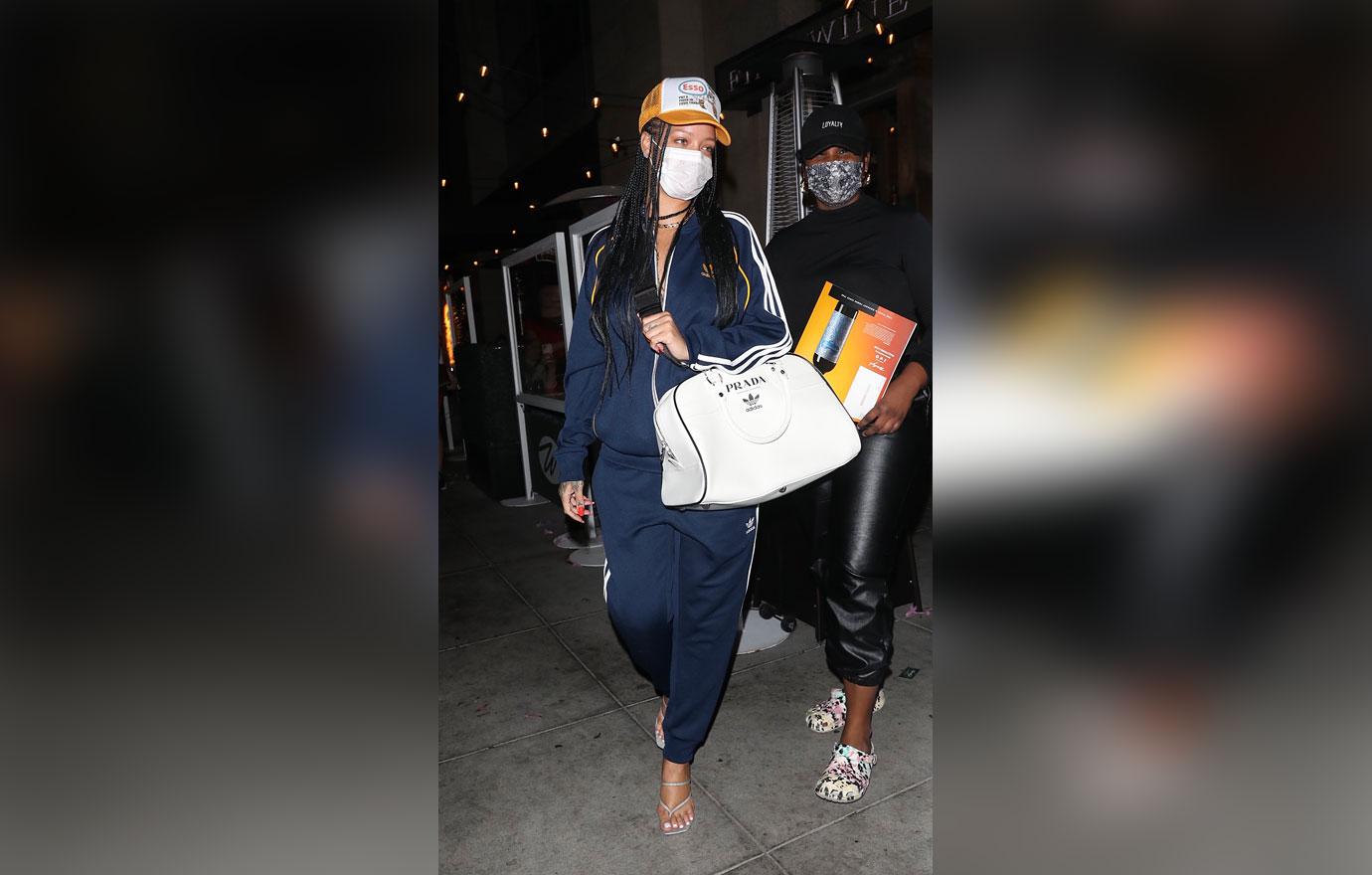 "It's obvious they're a couple and also are each other's best friend," an insider said about RiRi's relationship. "They kid around a lot [and] laugh a lot. They have private date nights together a lot and have a blast hanging out together."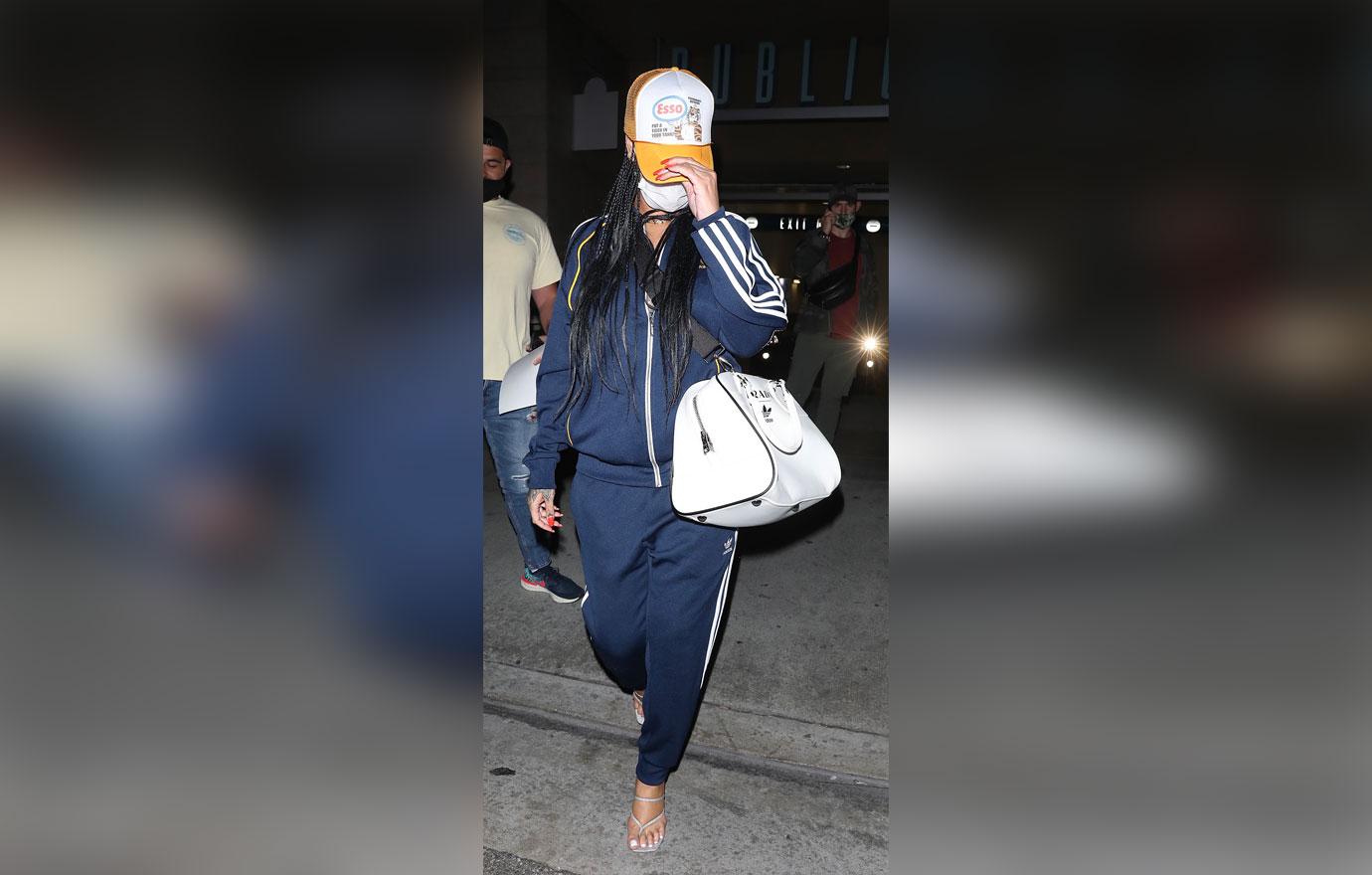 Trying to hide, girl? Rihanna put her head down to avoid the photographers as she made her way to her car.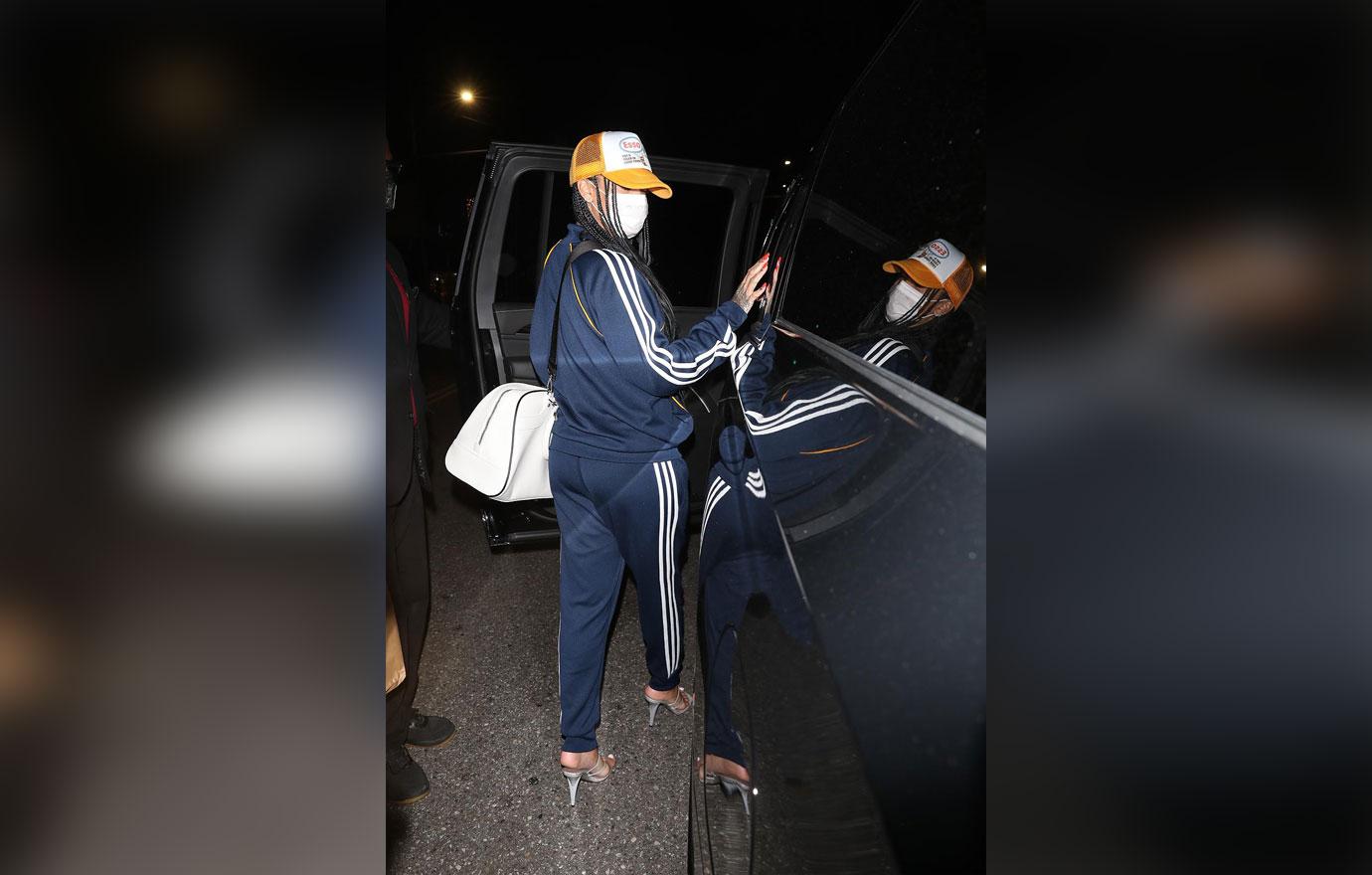 "They're two chill people that don't want that kind of attention, so they show up randomly to a spot and nobody really knows until afterwards," a source said of Rihanna's dynamic with the musical artist.
"I'm open to love. But guys should have to earn it. Because the minute they get it, they want something else," she previously shared about love.
"I'm waiting for the man who's courageous enough to deal with me. I'm going to wait though. You always find the wrong person when you go looking," she added. So, has Rihanna found her other half? Only time will tell what happens!