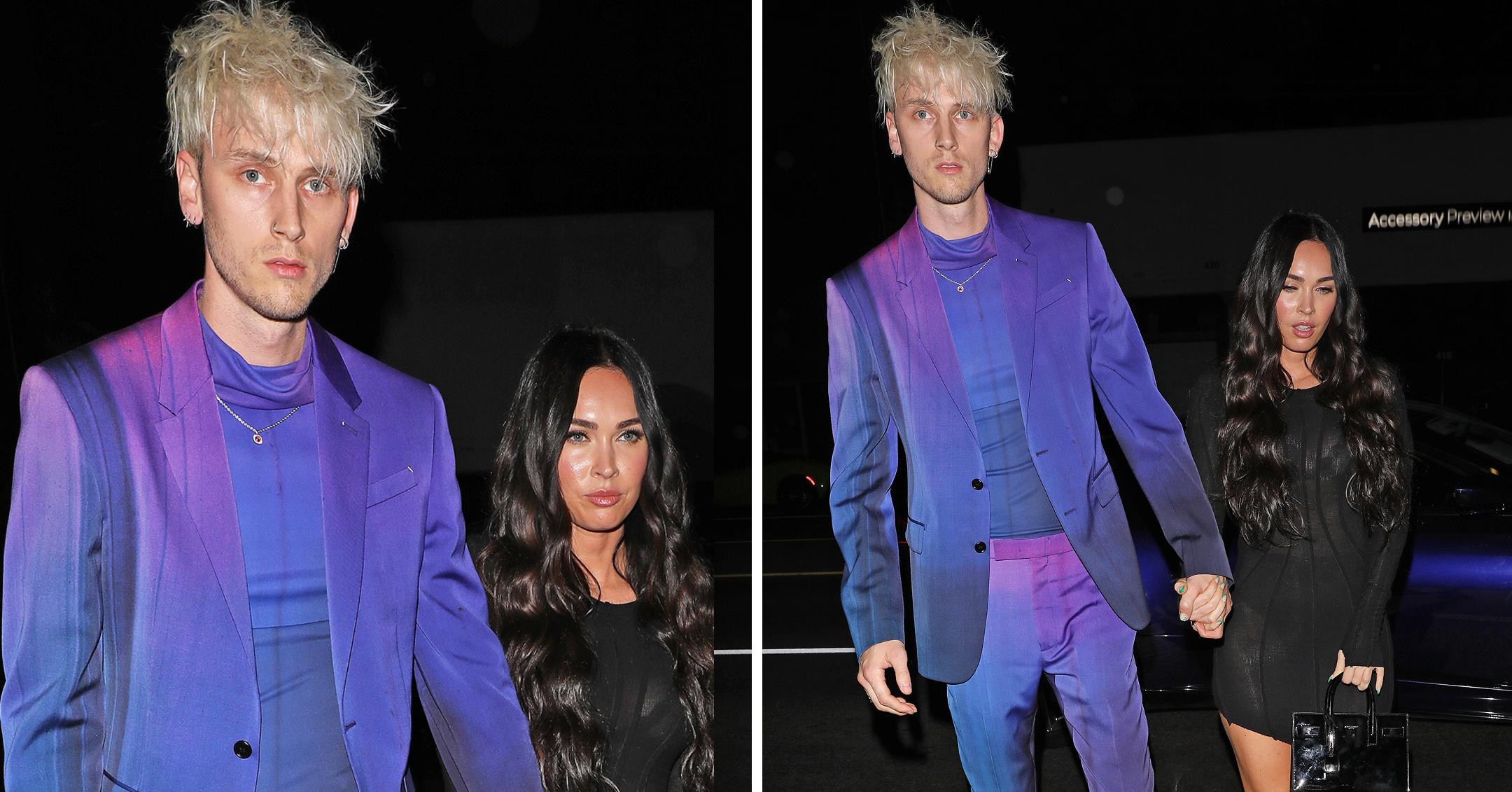 Machine Gun Kelly Makes A Bold Fashion Statement In Purple Suit As He Holds Girlfriend Meghan Fox's Hand On The Way To Dinner — Photos
Making a fashion statement! Machine Gun Kelly showed off a purple bright suit as he held girlfriend Megan Fox's hand on the way to dinner at The Nice Guy restaurant in West Hollywood, Calif.
Scroll through the photos below to see the couple's cute outing!
Article continues below advertisement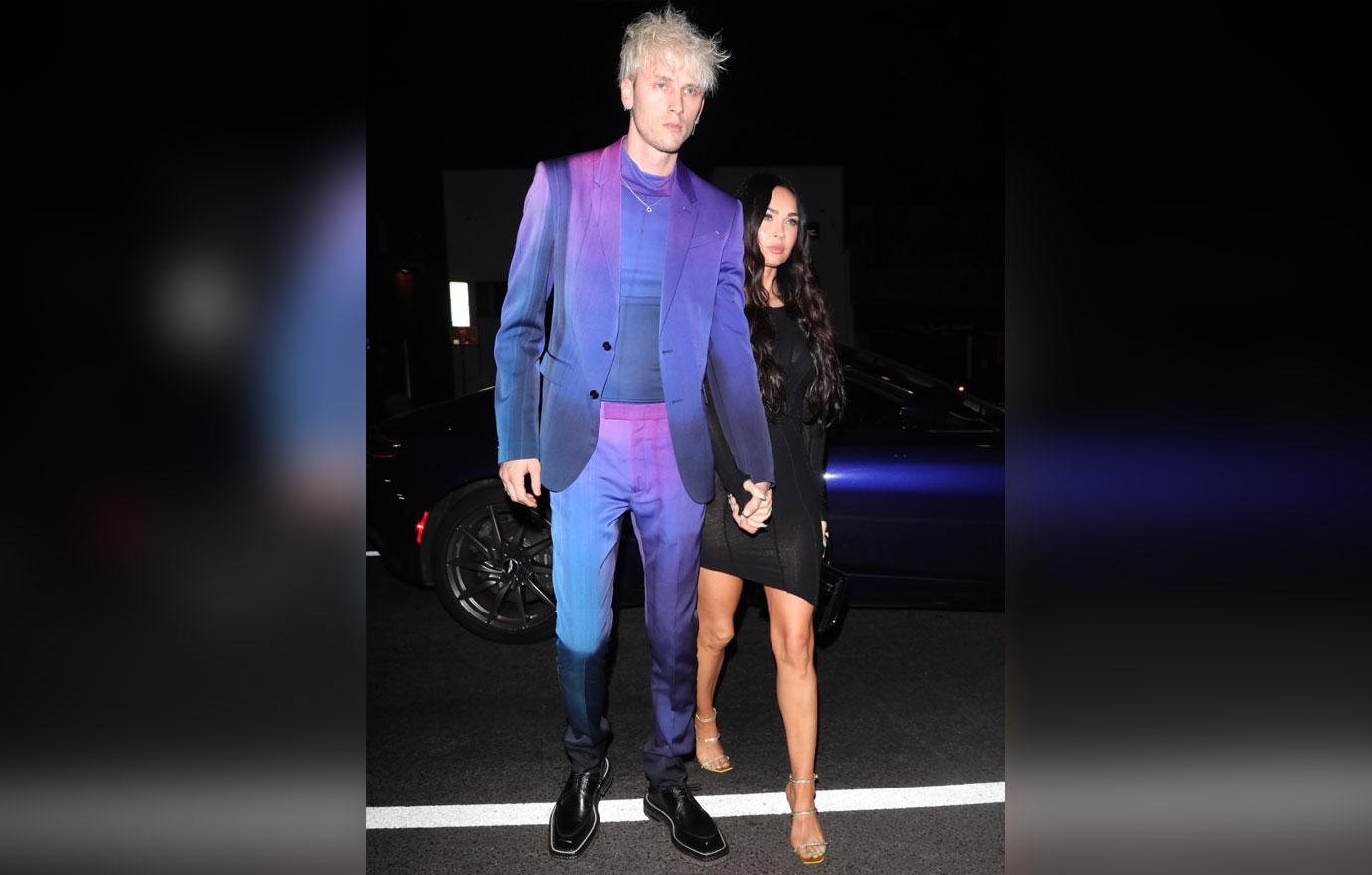 The singer donned a bright purple blazer in addition to blue and purple patterned pants. For her part, the actress wore a simple black dress with heels.
Article continues below advertisement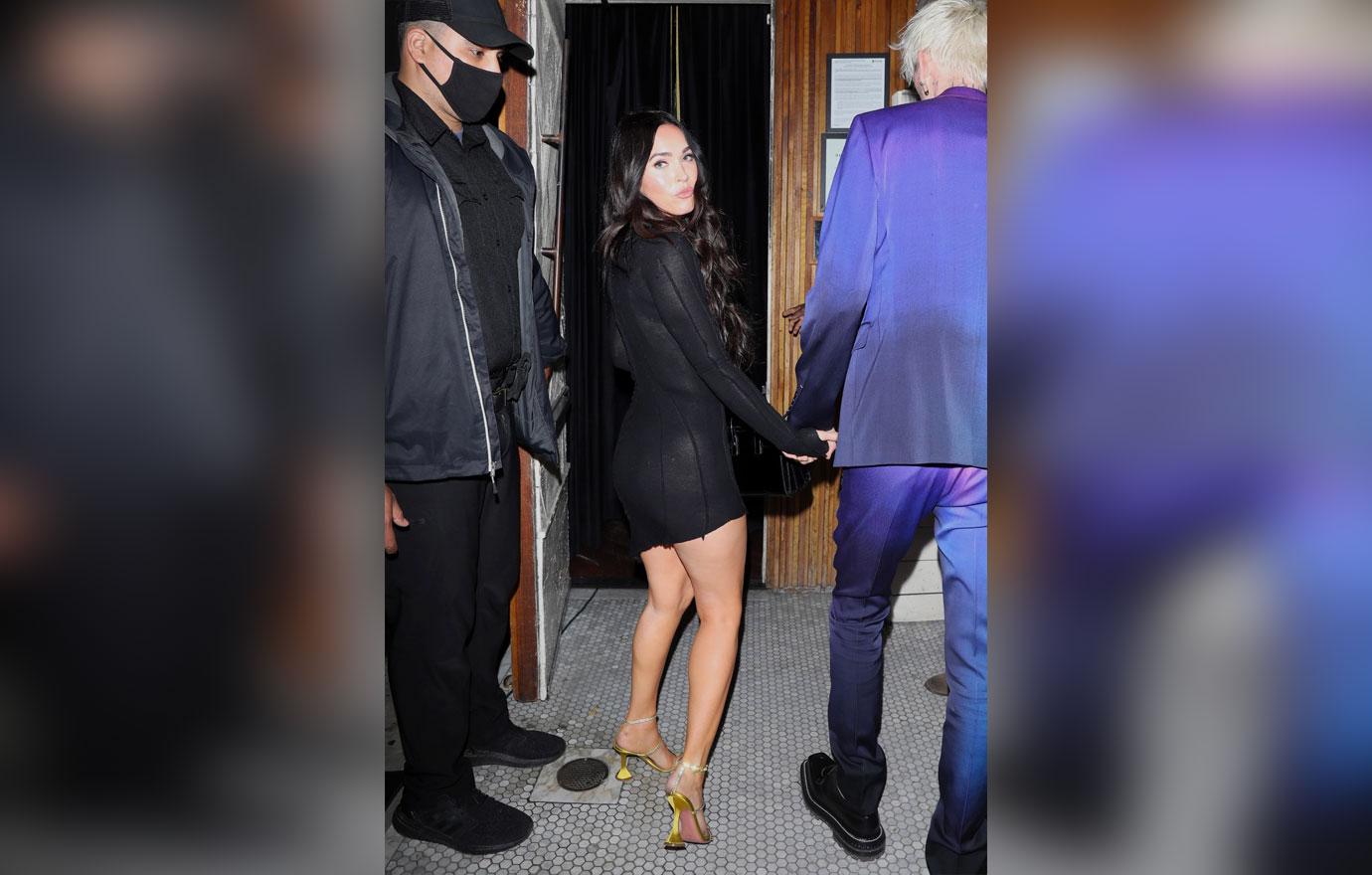 Kisses for the camera! Fox turned around to pose for the cameras.
Fox, who was previously married to Brian Austin Green, met the "Bad Things" crooner on the set of their new movie, Midnight in the Switchgrass.
"I was like, 'Who is going to play this role?' And he was like, 'Oh, we just got Machine Gun Kelly,' and immediately, I was like, 'Uh oh,'" she previously shared. "Because I knew — I could feel that some wild s**t was going to happen to me from that meeting, but I wasn't yet sure what. I just felt it like, deep in my soul — that something was going to come from that."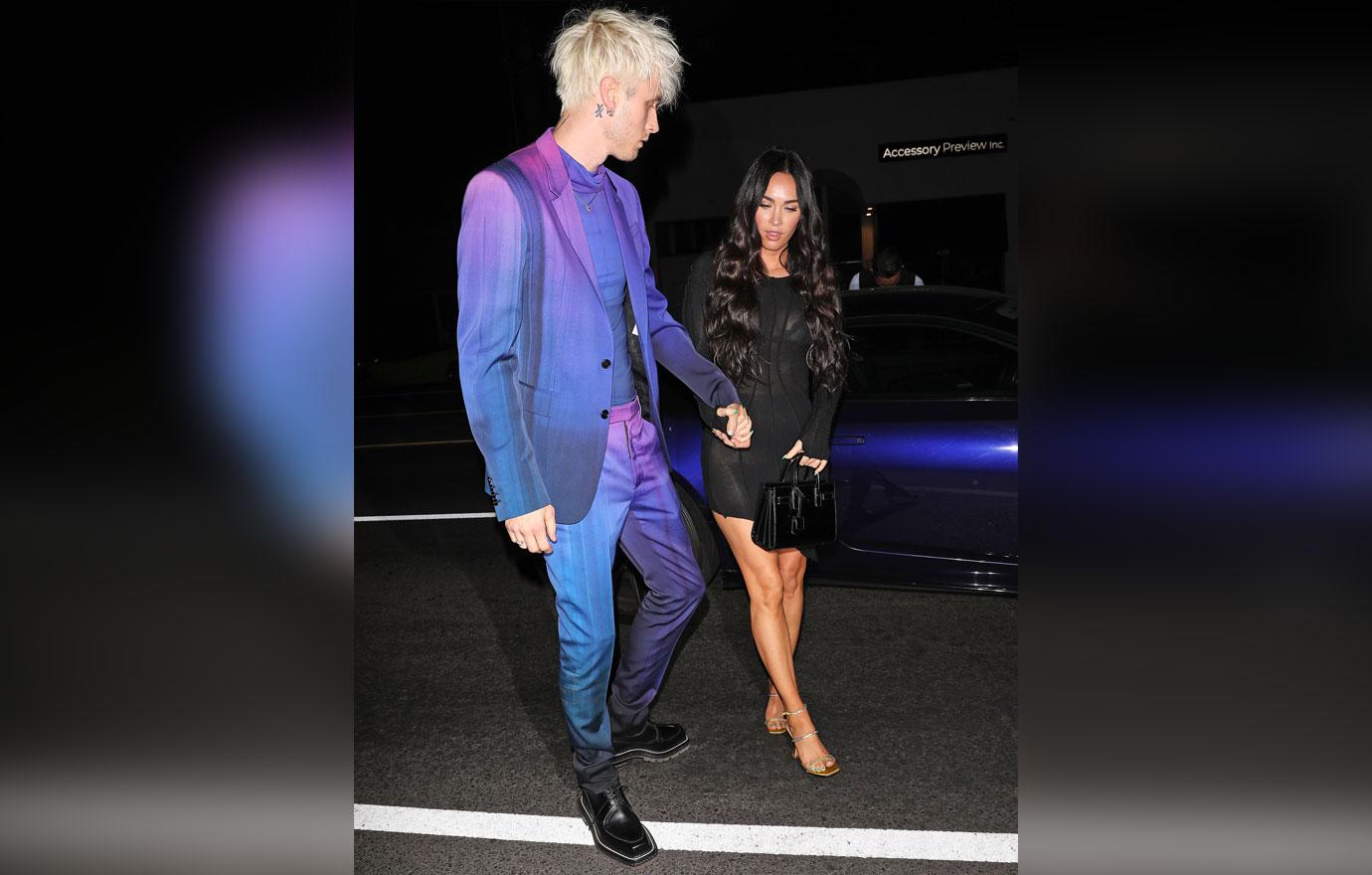 "For whatever reason, people are very trigger happy to call me stupid or call me vain or call me a slut, which is crazy. I was in the same relationship for 15 years, you know?" she said about her marriage. "It's bizarre, this image that gets projected onto me that people have just accepted and that's lived for over a decade and that I never really did anything to earn in the first place."
Article continues below advertisement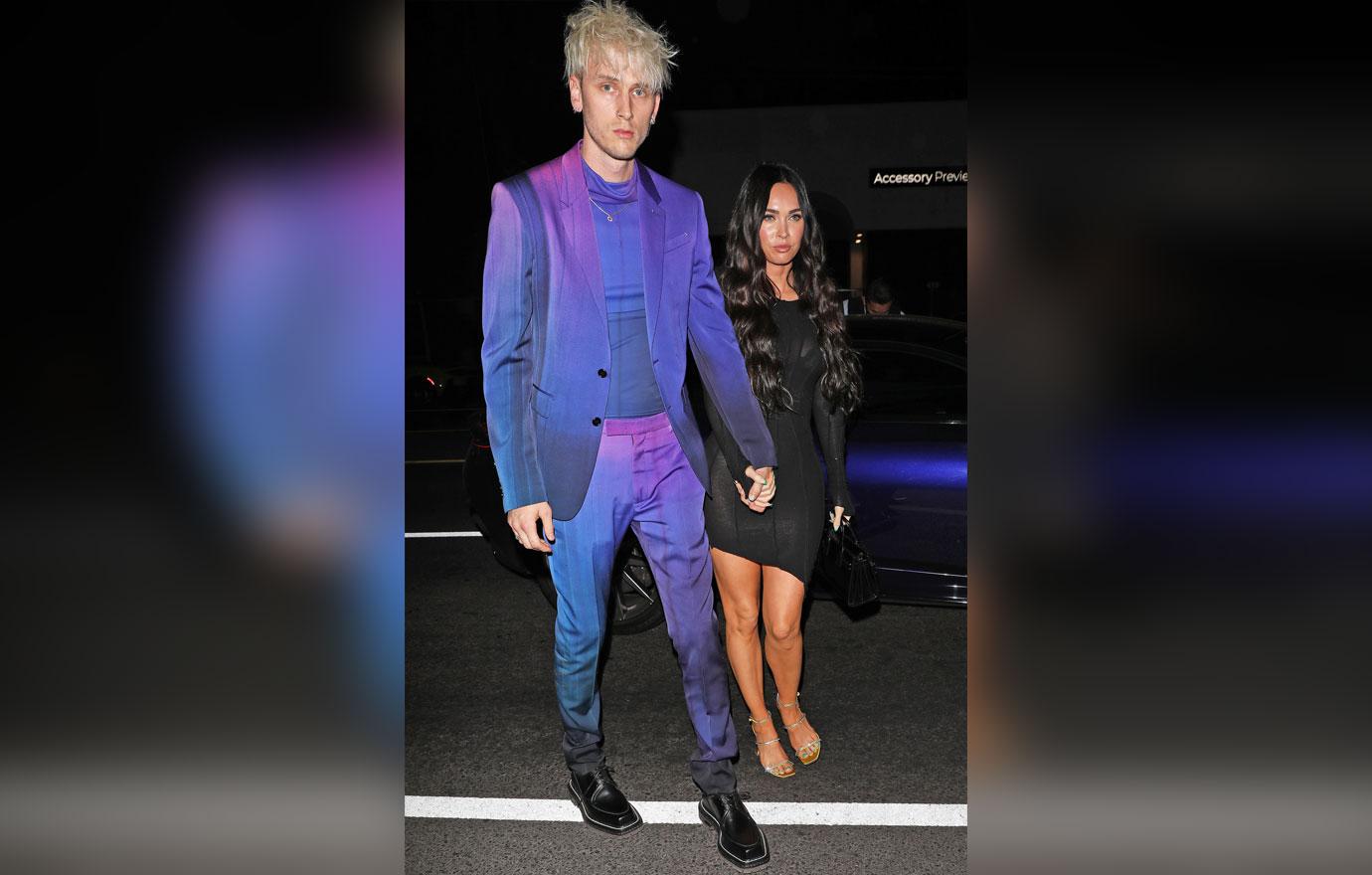 The two — who are frequently seen out and about in California — may be getting serious.
"MGK and Megan make each other laugh and that's a big thing for Megan," a source said about their romance. "They keep each other smiling. MGK totally sees marriage in his future with Megan and friends could 100 percent see them getting engaged within the next year."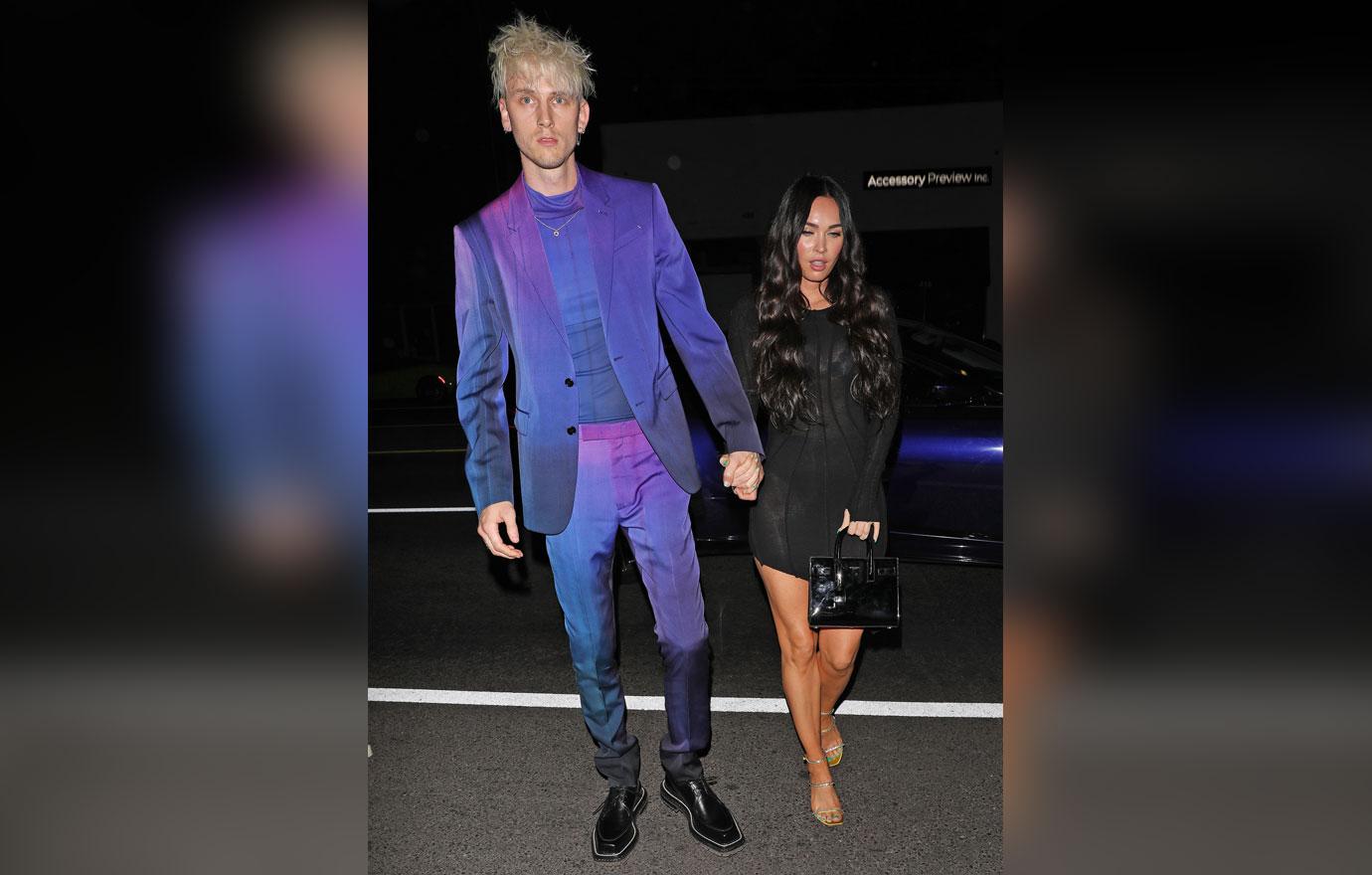 Kelly — whose real name is Colson Baker — revealed he fell for Fox pretty quickly.
"After I made the big chunk of the album [Tickets to My Downfall] I did fall in love for the first time," he said. "That was my first experience with being open to love and stuff like that. I definitely wasn't set up to believe that that's something that could ever exist."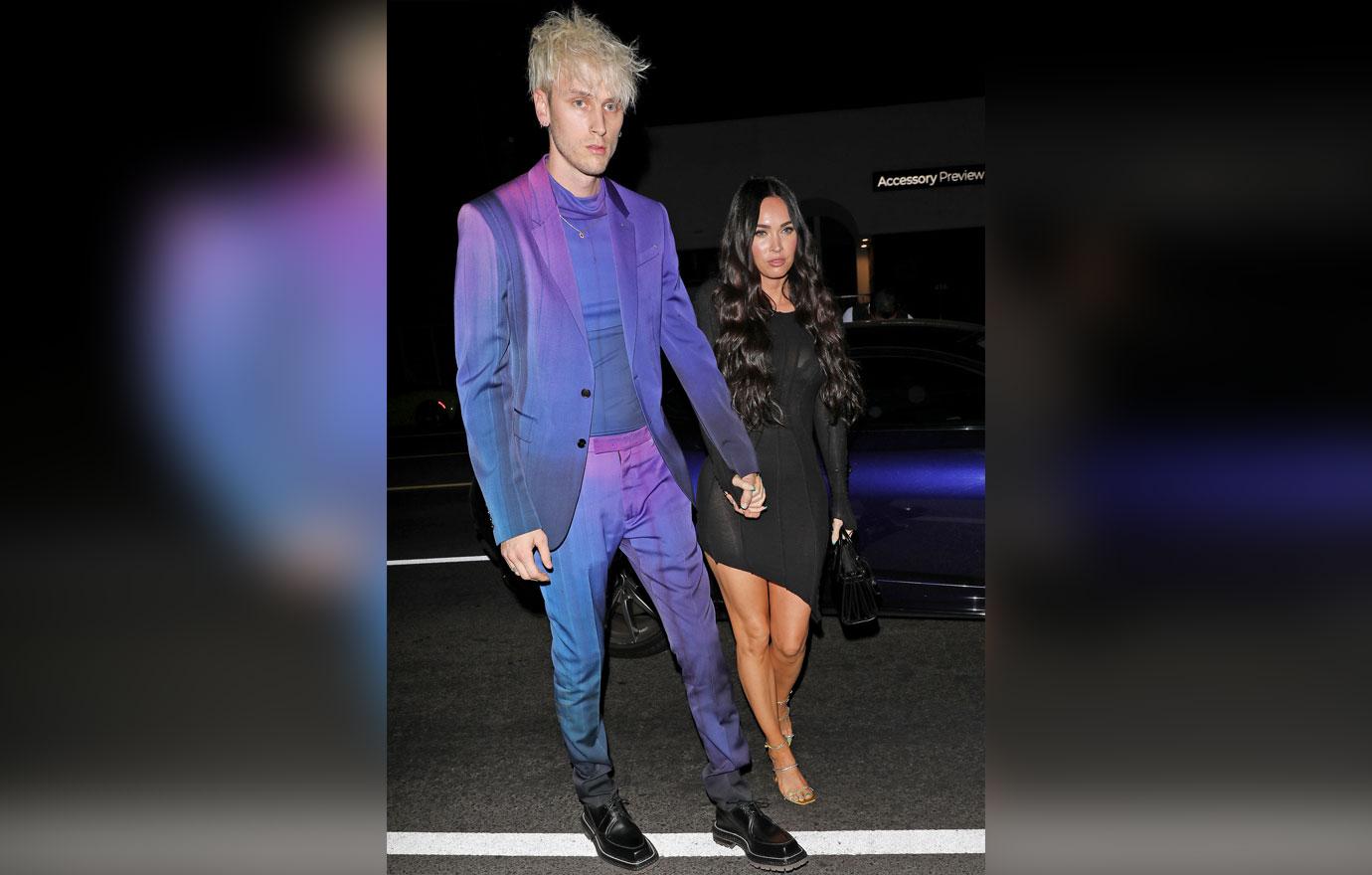 The brunette babe famously called her man her "twin flame."