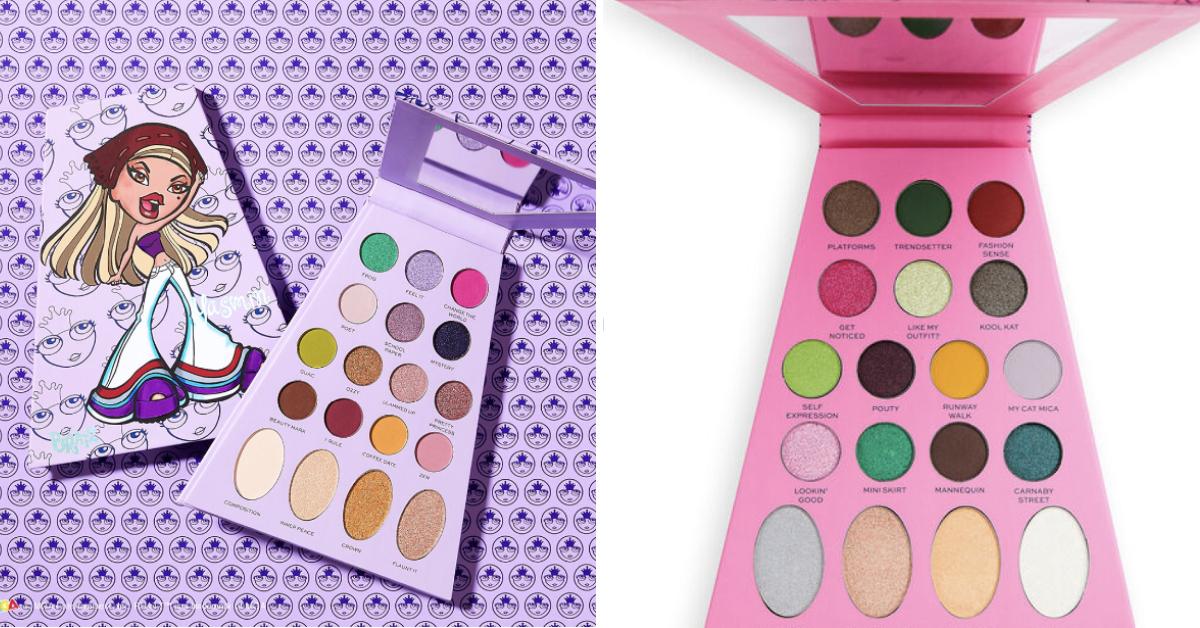 From Lip Gloss To Eyeshadow Palettes, Get All Dolled Up With The New Bratz-Inspired Makeup Collection
Article continues below advertisement
"Bratz has always been and will always be about supporting diversity and inclusivity," stated Isaac Larian, Founder and CEO and founder of MGA Entertainment. "To celebrate our 20th anniversary, we are excited to partner with Makeup Revolution to help our fans continue to express their fearless statement of personal style based on their unapologetic self-confidence."
Article continues below advertisement
The line consists of 20 products and includes everything from eyeshadows to lip liners to brushes.
The four eyeshadow palettes are all themed after the brand's famous dolls: Jade, Cloe, Sasha and Yasmin. Each one features matte, foil and shimmery shades with fun names like Platforms and Kool Kat.
To apply the eyeshadows, pick up the brush set, which consists of an angled face brush, fluffy powder brush, eye blending brush and angled eye brush. It also comes with a furry purple carrying case, though you can purchase the bag separately as well.
Article continues below advertisement
When it comes to the eyes, there's also a black mascara, classic eyeliner and a set of four kohl eyeliners that come in pretty hues like light blue and lavender.
Just like the dolls themselves, the collection goes all out when it comes to showing off your pout. In fact, each character has their own lip crayon and plumping lip gloss, in shades like mauve brown and rose pink. There's also a lip care set that consists of a scrub and mask.
Every single product is vegan and cruelty-free, in addition to being certified by PETA as Animal Test Free.
"Following in the esteemed footsteps of Bratz and in an effort to break down beauty standards, the Makeup Revolution x Bratz collection strives to encourage beauty enthusiasts of all backgrounds to embrace individuality and express their personality creatively," shared Revolution Beauty founder Adam Minto. "As a business that values its consumers and their voices, we aim to cultivate strong relationships with reputable partners that resonate with our beauty community and align with our brand ethos."