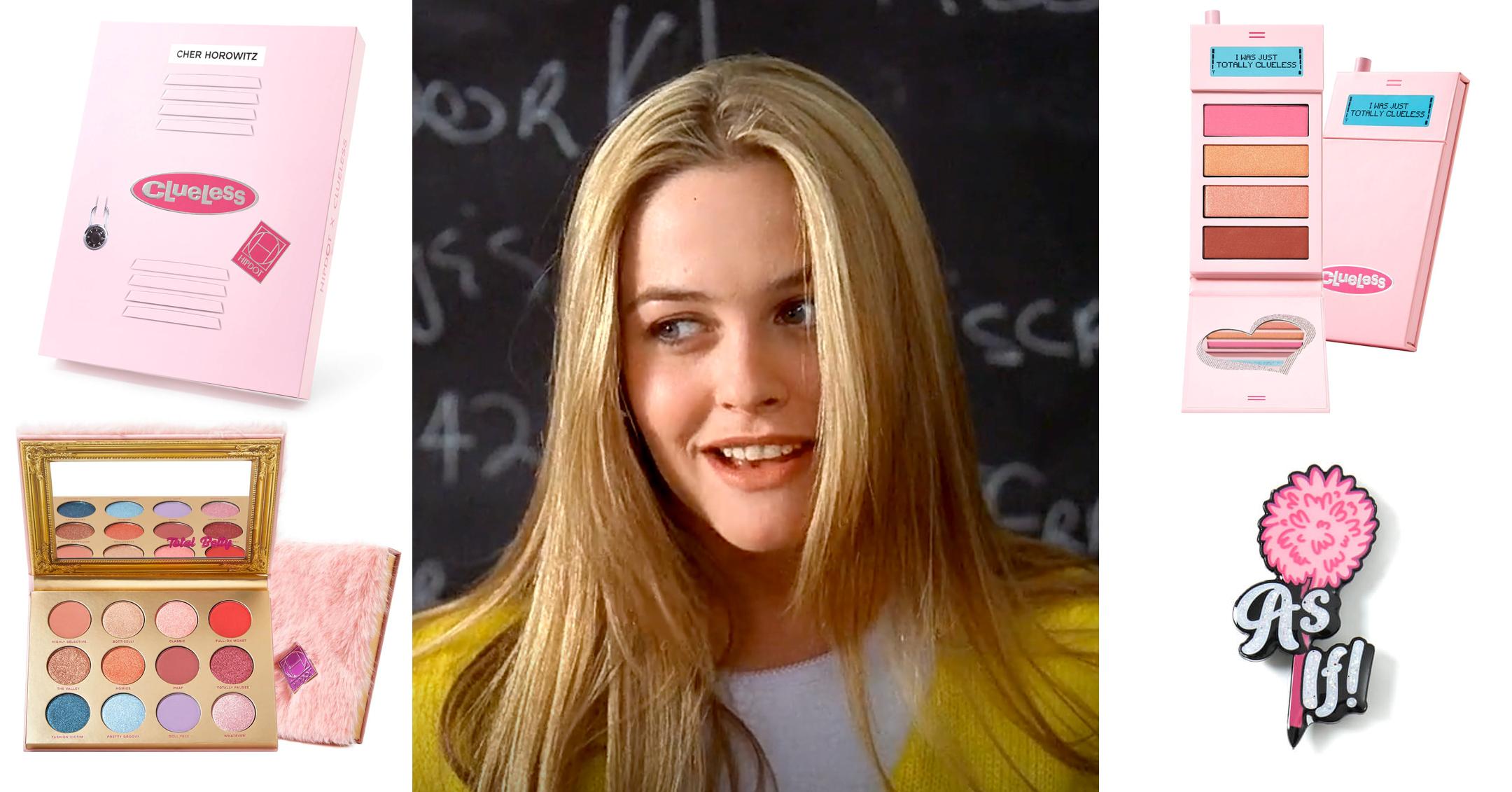 We're Totally Buggin'! Get The 4-1-1 On HipDot's Cher-Approved 'Clueless'-Inspired Makeup Collection
Article continues below advertisement
"Clueless has become a cultural revolution — from the fashion styles to iconic catchphrases, we created a makeup collection that embodies that 'teen nostalgia' that Clueless captures so well," CEO Jeff Sellinger stated of the new products, which include individual sets and palettes in addition to one big bundle.
First up is an eyeshadow palette "that will complement any outfit and make you the life of the party ... even if it's in the Valley," the fun description reads. "Prepare to fall butt crazy in love with these 12 ultra-buttery shades."

The cover of the $32 pressed pigment set is covered in a fuzzy pink material, while the inside lid features a mirror.
Article continues below advertisement
The shades — which vary from a "peachy nude" to a "lavender matte" — all have names relating to the movie, such as "Fashion Victim" and "Doll Face."
Article continues below advertisement
The line also includes the $24 Total Bettys Tinted Lip Oils, which is a moisturizing trio of products that each honor one the female leads. The red shade is named Cher (played by Alicia Silverstone) the nude after Tai (Brittany Murphy) and the mauve after Dionne (Stacey Dash).
When it comes to brightening up your face, turn to the $26 Totally Clueless Blush Palette, which is shaped like an old school flip phone. All of the four glowy shades are suitable for any skin tone, and of course, feature cute names likes Way Harsh, As If!, I'm Outie and Totally Buggin.
Article continues below advertisement
If choosing between the three sets just seems downright impossible, you can opt for the $108 bundle, which includes all three sets. The products come in a collector's box shaped like Cher's high school locker, and as an added bonus, you'll receive a pink feathery pen just like the one the characters uses.
Every product in the line is vegan and free of talc and parabens, in addition to being cruelty-free.
For $28, you can also snag a limited edition pin set, which features three pins with the phrases "Way Harsh," "As If" and "I'm Outie, Whatever."