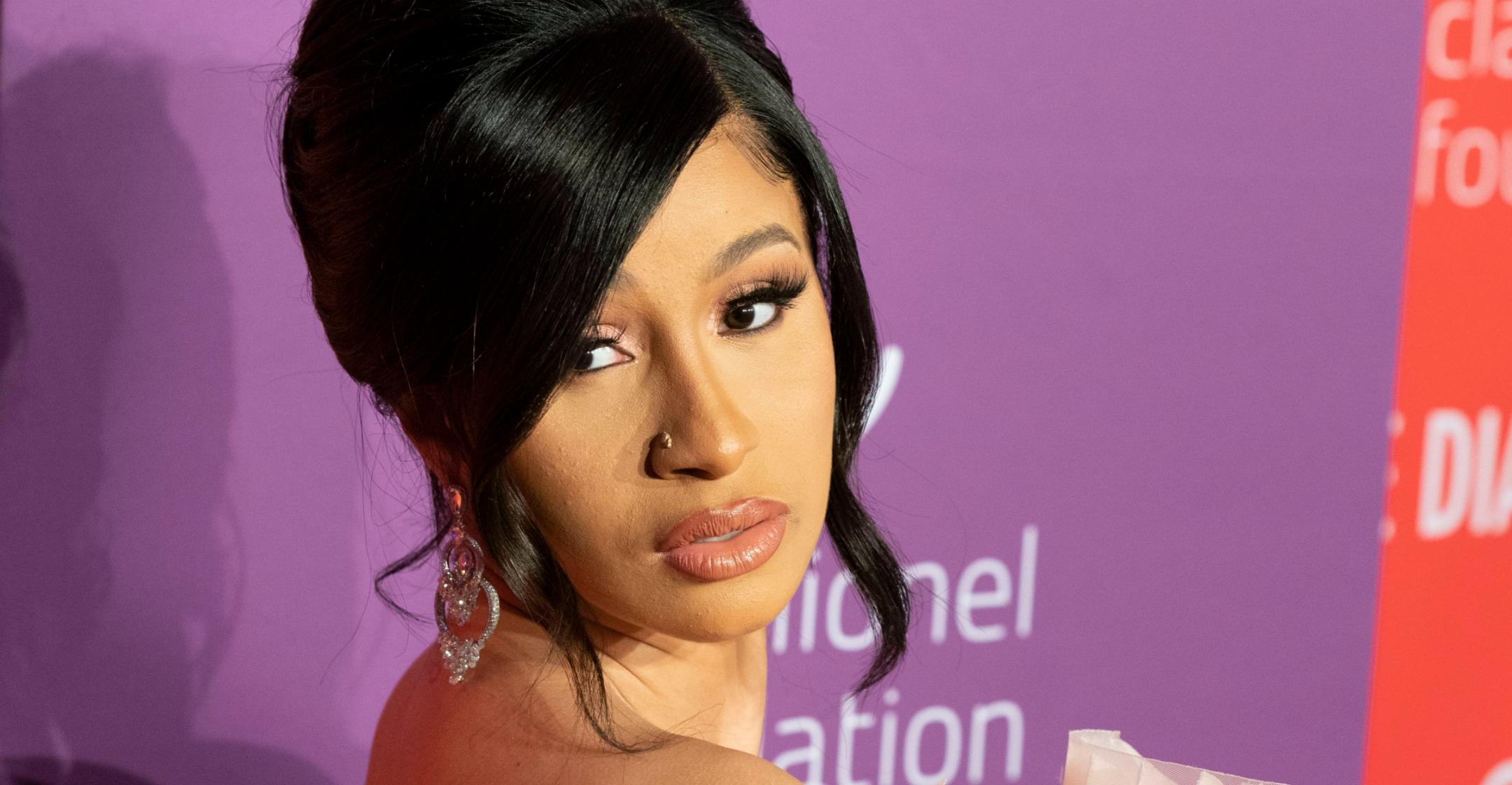 Is Cardi B Launching A Makeup Line? Get All The Details On 'Bardi Beauty'
Things are looking up, up, up, for Cardi B!

It seems like the rapper is set to launch a collection of beauty products, as TMZ reported her company Washpoppin' Inc. has filed to trademark the name "Bardi Beauty."
Article continues below advertisement
According to the paperwork, which appeared to be signed by the star on April 16, her line could consist of makeup, nail polish, haircare, skincare and perfume.

Cardi revealed in 2019 that curating a cosmetics collection is "something that I want to do," adding she wanted to release it "very soon."
Article continues below advertisement
When it comes to style and beauty, Cardi's never been afraid to take a risk. Over the past few years, the "I Like It" crooner has rocked countless hair colors, from mint green to lavender.

But despite her glamorous looks, the Grammy winner insists that her confidence doesn't stem from her appearance.
"My confidence comes from within myself, from my personality," she told W magazine. "Since I was in school, people used to love me. People used to gravitate to me. I used to be like, 'Why?' I don't feel like I'm the prettiest girl in the room. I don't feel like I look any type of special. But I guess it's my personality, the way I walk in and smile, the way I talk."
Article continues below advertisement
The mom-of-one hopes her and husband Offset's little girl, 2-year-old Kulture, will follow in her footsteps.
"I want my daughter to feel like she's that woman," she shared. "I'm not going to say 'that b**ch' — but I want her to feel like that person."
Article continues below advertisement
Cardi's likability is why so many top brands are jumping at the chance to collaborate with her. Aside from working on designs with Fashion Nova for the past couple of years, the superstar just launched the Summertime Fine Collection, a collaboration with Reebok.
"I drew a lot of my inspiration from growing up in New York in the nineties," she told Rolling Stone of helping design sneakers, sports bras and more athleisure wear. "I used those moments as inspiration to make beautiful clothes for women today."