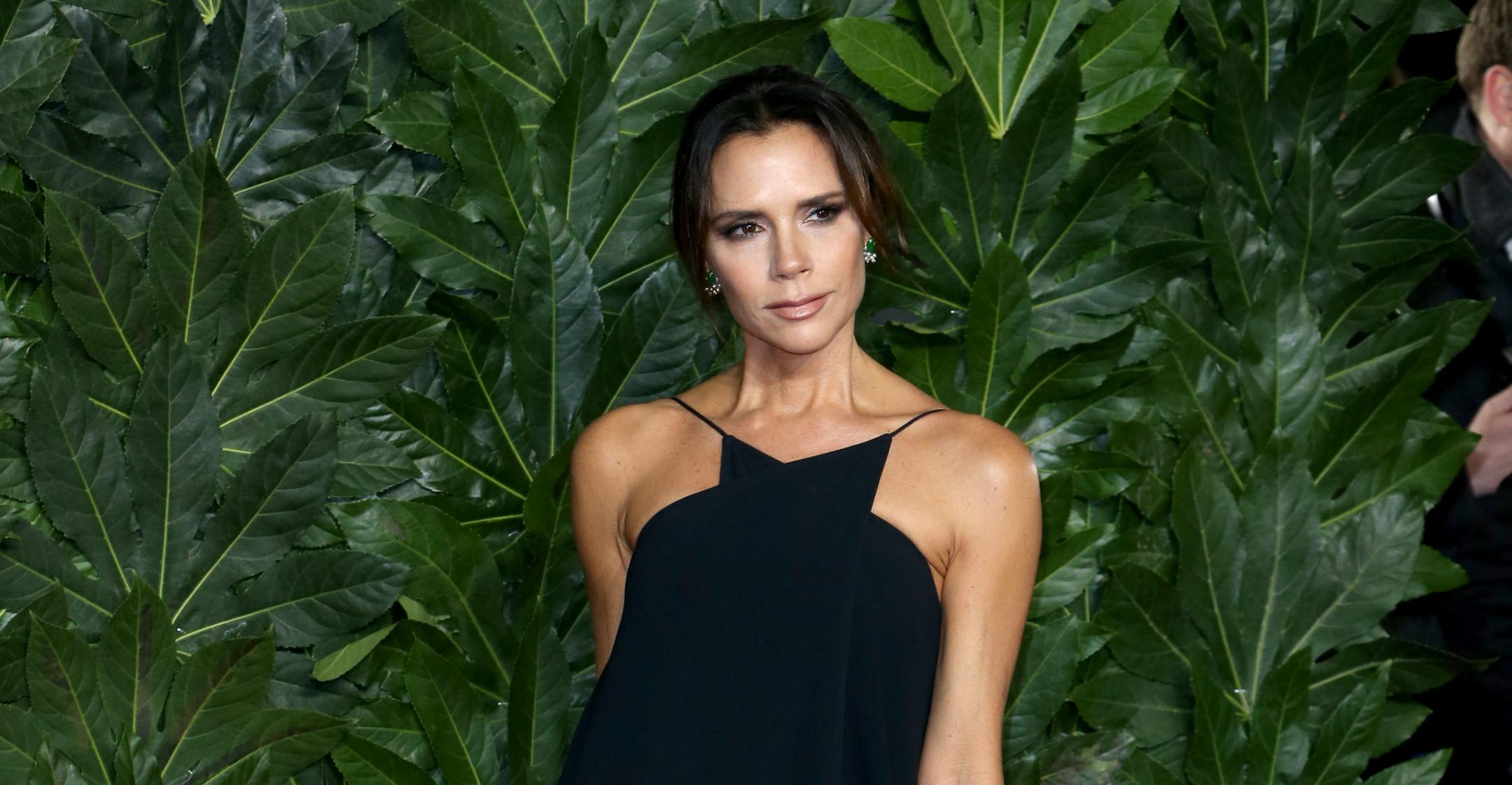 Too Much Wine? Victoria Beckham's Tried & True Trick Will Save You From Looking Hungover After A Boozy Night Out
Whether touring the globe with the Spice Girls or leading lengthy meetings for her fashion empire, Victoria Beckham doesn't usually "have the time or patience" to lallygag — which is exactly why she takes a "less-is-more approach with skin care."
Article continues below advertisement
"Fewer, better products are the way to go," she insisted to Glamour. "Over the years I've really learned what ingredients work for my skin."
However, one of her most effective methods for a clear and bright complexion doesn't include any products at all.
Article continues below advertisement
"In the morning I start by splashing some cold water on my face to reverse any puffiness or dullness (or glass of tequila) from the prior night," she spilled. "I learned this little tip from Melanie Grant, my favorite facialist. She taught me to dunk my face in ice water, but most mornings I just use ice-cold water from the tap."
Beckham then washes her face with a "super delicate" exfoliator and follows up with the Cell Rejuvenating Power Serum from her own line.
"It treats prior damage (including time!) and strengthens my skin barrier to protect against any future damage," she claimed. "Trust me, it's an absolute must-have."
Article continues below advertisement
To finish her skincare routine, she rubs in Cell Rejuvenating Priming Moisturizer.
"I really enjoy this step because you see instant results. My skin is immediately moisturized, pores are blurred, and I'm left with a subtle light-reflecting glow," the star explained. "It is beautiful alone or under makeup, honestly. I have barely even picked up my foundation because this healthy glow is enough."
At night, she'll dab on a few other products and gives herself a "good face massage."
The mom-of-four also applies under-eye patches if it's not a late night. "My nighttime routine is all about winding down and having some time to myself. I love to have a glass of wine in the bath any chance I get and read a good book," she shared. "If I have the extra time, I love to wear eye masks to revitalize tired eyes after a long day."