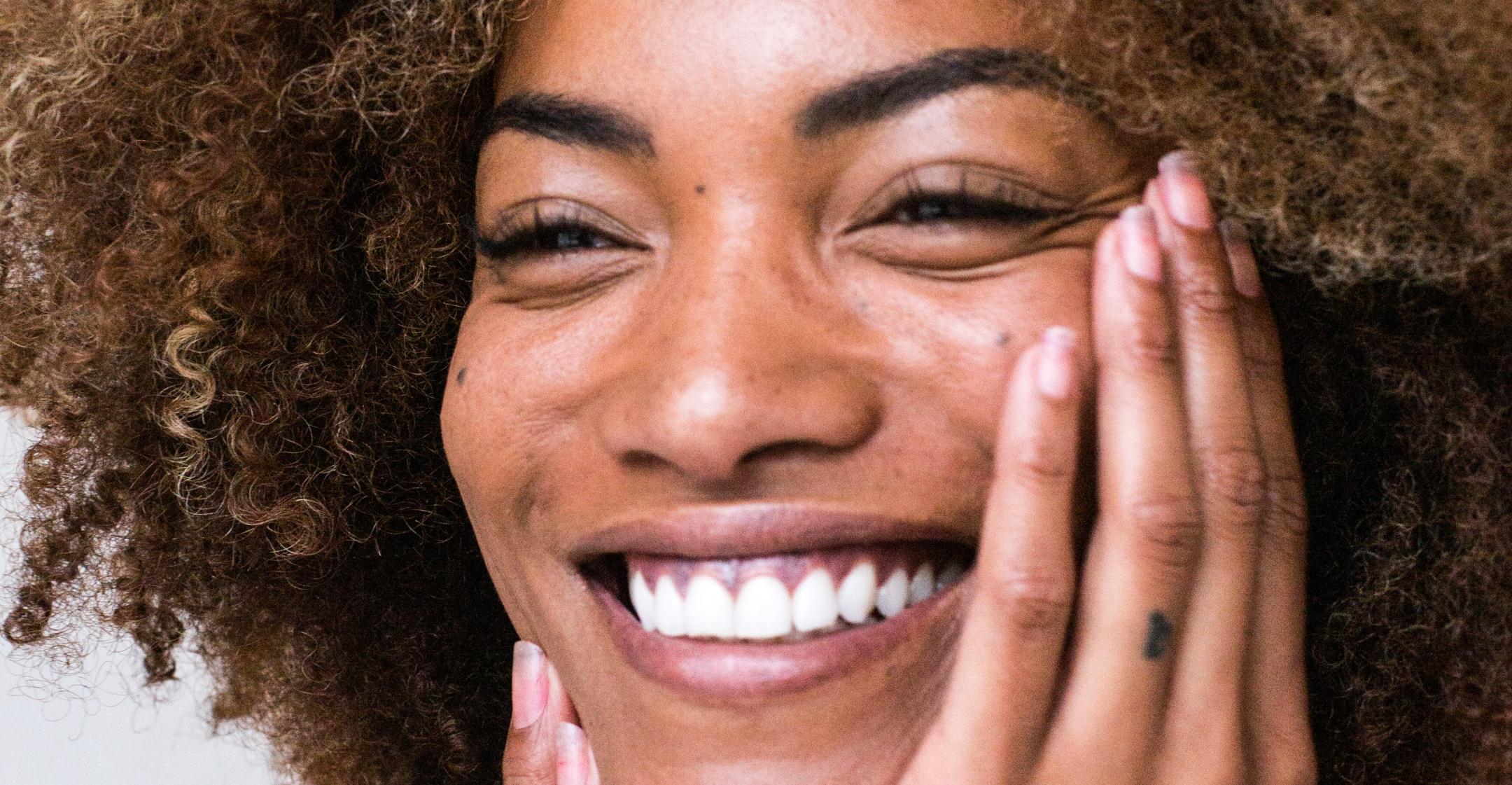 Confused About Which Skincare Routine Is Right For You? Here Are The Essentials — Along With The Guidance — That You Need
You want your skin to be healthy and vibrant. You've heard you need toners, cleansers and serums, but you have no clue which ones would work best on your skin. When you research, you are barraged with conflicting information and ads.
Article continues below advertisement
Then, when you finally purchase the products you think you need, you line them up along your bathroom counter and stare, wondering which ones to use first. You grab the cleanser, look intently at the instructions printed in tiny print on the back of the bottle and sigh. You wonder if all this effort and expense will pay off or if this skincare session will just end with frustration the way your past ones have.
How to design a simple skincare routine is a challenge tackled by writer Madeleine Spencer in The Independent. She asserts that "building a skincare routine shouldn't be fraught with difficulty."
Article continues below advertisement
Spencer boils an essential skincare routine down to three basic do's— clean pollutants and dirt off your face, hydrate your skin and protect it. Let's tackle these three elements.
Article continues below advertisement
Clean Your Face
If you wear heavy eye makeup or waterproof mascara, one part of your face that will need cleansing at day's end is the skin around your eyes. Spencer recommends being gentle, "pressing the product on a cotton pad to your eyes and then wiping rather than pushing and pulling at the area." Here is a handy list of top-rated eye makeup removers from BestReviews. One of the most budget-friendly brands on the list is Cetaphil.
Article continues below advertisement
So, you washed your eye makeup off. What about the rest of your face?
First of all, many experts recommend using oil-based cleansers because they replenish the skin without making it look greasy. The Good Housekeeping Institute Beauty Lab lists 15 of the best oil-based cleansers here.
Secondly, it is important to use cleansers twice a day if you wear makeup, once in the morning and once in the evening. For the how-to, Spencer recommends massaging your cleanser into your face and then soaking a muslin material in warm water, wringing it out and wiping the cleanser off with it.
Article continues below advertisement
The third and final cleansing step in your skincare routine is to apply toner, which also helps to cleanse your skin and close your pores. Toner is applied to the skin with either a spritz or a cotton pad after you use your cleanser. Spencer recommends against using acid-based toners as they are harsh on the skin. Here are 11 of the best toners "for all skin types," according to Good Housekeeping. GH Beauty Lab director, Birnur Aral, PH.D., says that one of the products called HydraFlora Probiotic Toner Essence, "gives my skin an overall glistening finish and feels refreshing."
Article continues below advertisement
Hydrate, Hydrate, Hydrate
As the first step in hydrating your skin, you will want to apply a serum in the morning and evening.
When choosing a serum, you ought to consider what your skin needs. In an article about facial serums in HuffPost, board certified dermatologist Dr. Howard Murad advises people not to use too much serum, stating "a little goes a long way." He and another doctor, Dr. Carlos A. Charles, also warn not to use serums if you have eczema or rosacea.
With serum, Spencer recommends that you "cater this step to your skin type and concerns: if after hydration or some calming, try something containing hyaluronic acid and squalane, if you have pigmentation or dull skin, vitamin C and niacinamide are good ingredients."
This article in Byrdie lists 19 of the best editor-picked serums. One of the serums from Tata Harper uses tomatoes grown in Israel as a "natural color corrector."
Article continues below advertisement
To apply serum, follow the steps in this article by Rouge.
After you apply serum and allow it to dry, you will want to use moisturizer to further hydrate your skin, preferably twice a day — in the morning and evening. According to Spencer, "Moisturizer plays two roles: first, it provides a further buffer between your skin and the environment, reducing trans-epidermal [between the layers of the skin] water loss, and it also adds another layer of skincare, tucking in your serum, so to speak."
Health lists nine of the "best face moisturizers for every skin type" here.
Protect Your Skin
The ultimate way to protect your skin is to use sunscreen. According to an article on the EHE Health blog, sunscreen lowers your cancer risk, evens your skin tone and prevents premature aging. Good Housekeeping offers a list of best sunscreens in 2021 here.
In the words of actress and model Joanna Krupa, "No matter what shape or size you are, you should feel confident in your own skin." We couldn't agree more.