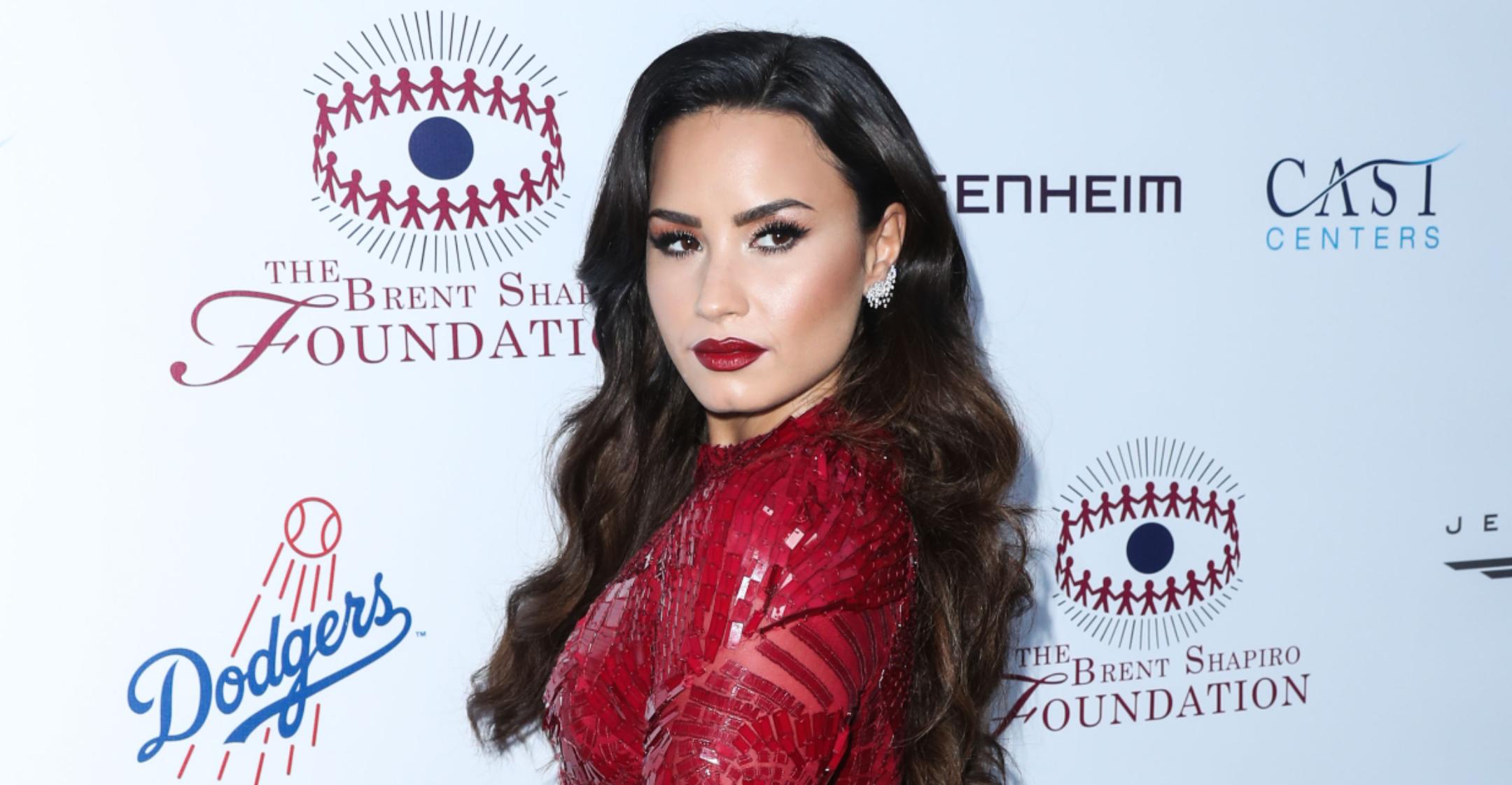 Demi Lovato Admits She Feels 'The Most Like Myself' When Rocking A Pixie Cut & Makeup-Free Face
What's wrong with being confident? When Demi Lovato swung by Drew Barrymore's show during "beauty week," the talk show host asked the singer when she feels her best — and her answer might surprise you.
Article continues below advertisement
"I think I feel the most beautiful when I have a bare face, even in my sweatpants, just hanging out with my friends," she responded. "That's just when I feel the most like myself. Just clean and comfy."

Barrymore noted how she "loved" that Lovato displayed her bare face during her YouTube docuseries, Demi Lovato: Dancing with the Devil.
Article continues below advertisement
The former Disney star has no qualms when it comes to posting a no-makeup selfie, and in 2019, she declared that she was done filtering and editing her social media photos.

"I'm just literally sooooo tired of being ashamed of my body," she confessed. "I want this new chapter in my life to be about being authentic to who I am rather than trying to meet someone else's standards."
The Charlie's Angels star also asked the "Anyone" crooner about cutting her hair, which she did back in November.

"I was so preoccupied trying to be the sexy feminine pop star that I just ignored who I am," she explained of her previous styles. "I cut my hair because I just wanted to free myself of all of the gender and sexuality norms that were placed on me as a Christian in the South."
Article continues below advertisement
"When I cut my hair, I felt so liberated because I wasn't subscribing to an ideal or a belief placed upon me to be something that I'm not," added Lovato. "Now that I'm owning who I am, I feel the happiest I've ever felt and that's because I'm being honest."

The brunette beauty has previously revealed that when she was struggling with an eating disorder, she purposely kept her hair long so she could "hide behind" it.
"I've talked a lot about my past, being in recovery from an eating disorder, and I used to use my hair to hide behind — it would cover my body," she noted. "When I started doing all this work on myself I thought 'What is something that I've been holding on to my whole life that I need to let go of?' I feel more like myself now."