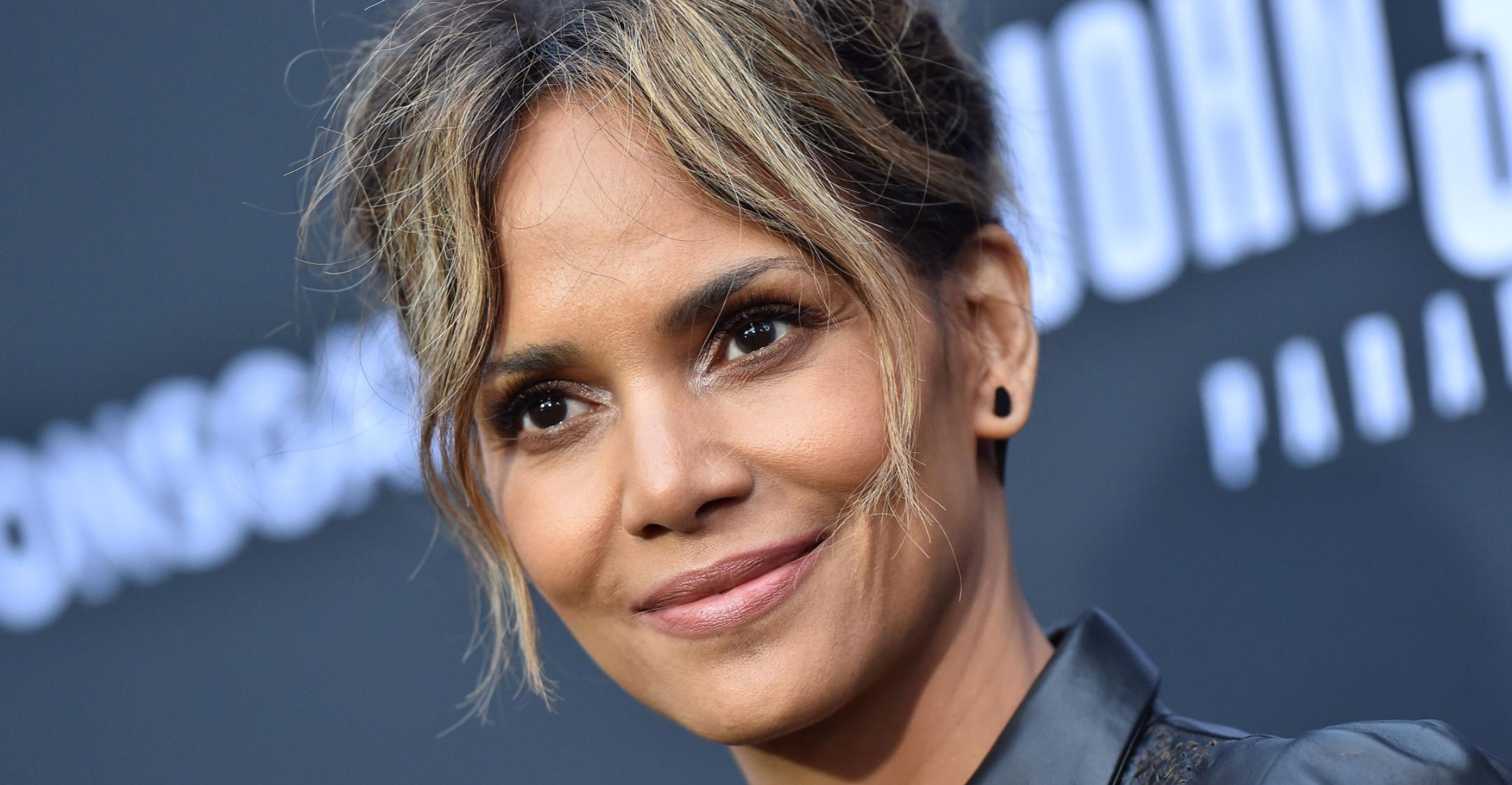 Nailing It! Halle Berry Is Now A 'Pro' When It Comes To Pampering Herself With At-Home 'Pedicures And Facials'
Though spas and nail salons were temporarily shut down during the early months of the pandemic, it didn't stop Halle Berry from treating herself. In fact, the actress declared she's now become a "pro" in the self-care field.
Article continues below advertisement
"Sometimes, when major events happen to us, we learn things about ourselves that we decide, 'I'm going to keep this a part of who I continue to be.' I think, home care and self-care is one of those things," she shared with PEOPLE. "We now realize we can all take care of ourselves. And you know what, we're worth it. So I think, these practices will stay a part of many of us."
Article continues below advertisement
"I'm giving myself more pedicures and facials and concocting things. If I'm doing a deep cleanse on my skin, [I'll apply] a homemade mask made of yogurt, honey and lemon for vitamin C," she explained. "I'm really having fun."
The mom-of-two is getting an extra dose of joy by having her daughter, Nahla, join in.
"She just turned 13, so she's learning about all these products," she shared. "But I love teaching her about what I consider real beauty, which is taking care of your natural skin. It's not about covering your natural face with goo gobs of makeup. It's not about hiding who you are, but really learning how to have the confidence to put your real self forward."
Article continues below advertisement
Last summer, the Extant star suggested fans start incorporating meditation into their daily self-care practices.

"I want to say this unequivocally, because I'm sure you've already heard it — It's ok to not be ok right now," she said on Instagram. "While it's imperative to stand up and to let your voice be heard, it is also ok to laugh, to smile, to hug and to self-soothe."
Berry explained that during meditation, she listens to the same song "every morning," which helps calm her body and mind.

"My meditative practice is my way to remain strong and centered for myself as well as my children when things are overwhelming," she stated. "I hope that everyone will take a moment today to breathe - you deserve it."