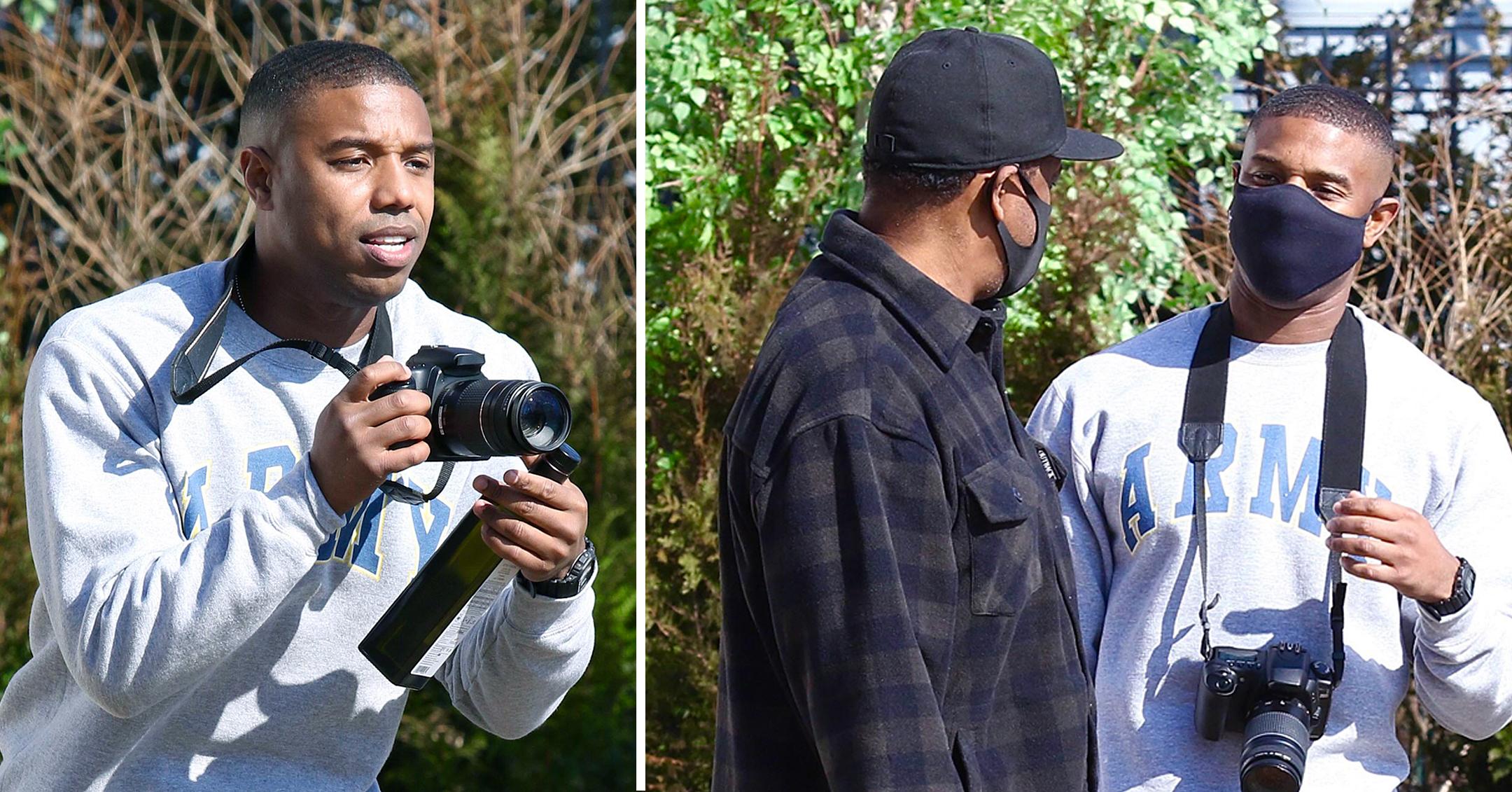 Swoon! These Photos Of Michael B. Jordan Filming 'Journal for Jordan' In NYC Will Leave You Speechless
Hunky actor Michael B. Jordan was spotted out in the Big Apple on March 9 to film scenes for the upcoming drama Journals for Jordan. The flick, which is based on Dana Canedy's memoir, is being directed by Denzel Washington, and the Creed lead will star opposite Chante Adams.
Article continues below advertisement
"In 2005, Dana Canedy's fiancé, First Sergeant Charles Monroe King, began to write what would become a two-hundred-page journal for his son in case he did not make it home from the war in Iraq. He was killed by a roadside bomb on October 14, 2006. His son, Jordan, was seven months old," the book's description reads. "Inspired by his example, Dana was determined to preserve his memory for their son. A Journal for Jordan is a mother's fiercely honest letter to her child about the parent he lost before he could even speak. It is also a father's advice and prayers for the son he will never know."

In the movie, Jordan portrays King, while Adams will play Canedy. Keep scrolling to see the actor hard at work!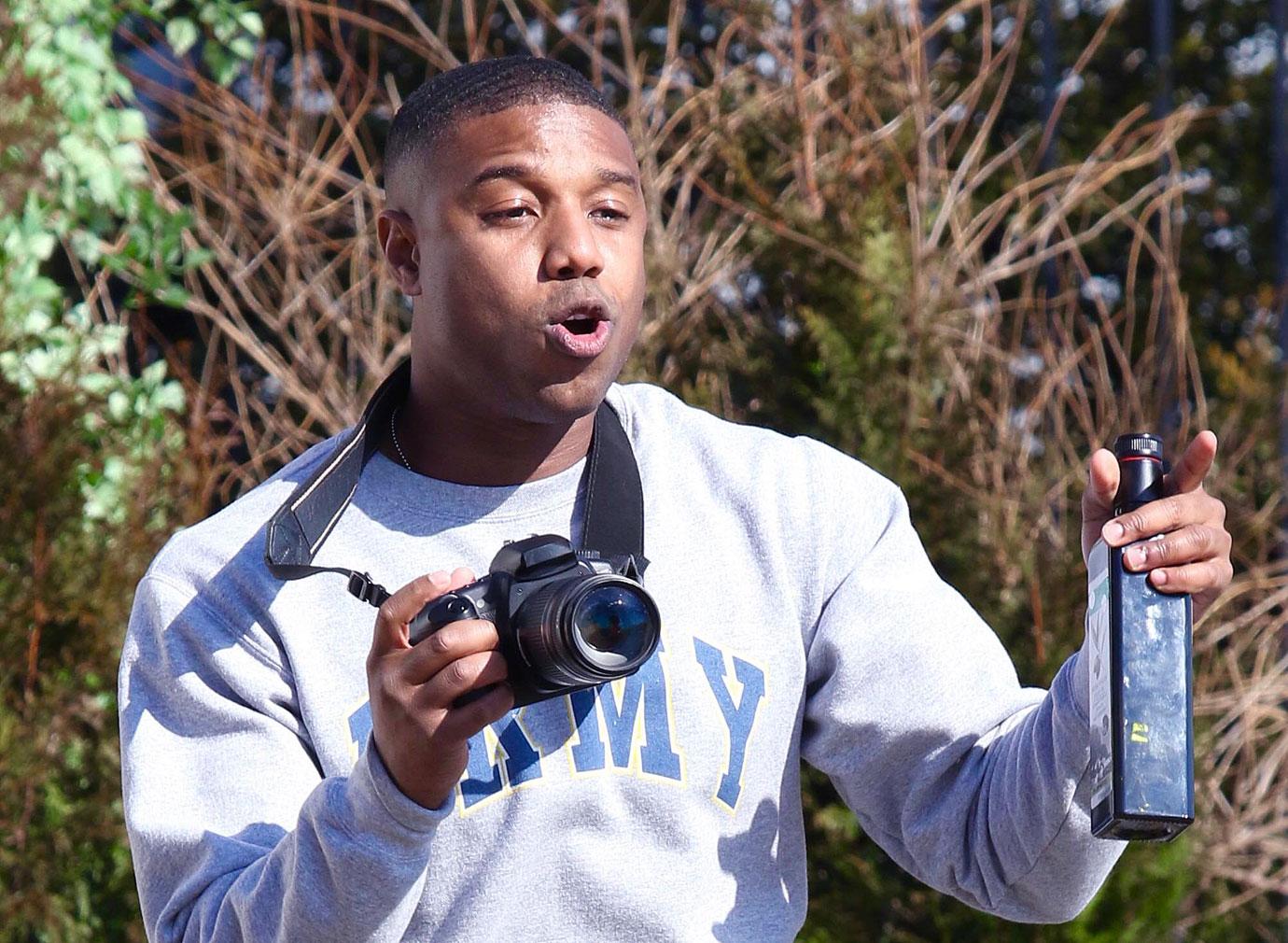 Wearing a grey army sweatshirt, the Critics' Choice Award nominee made an expressive face while holding the camera in one hand and a bottle in the other.
Article continues below advertisement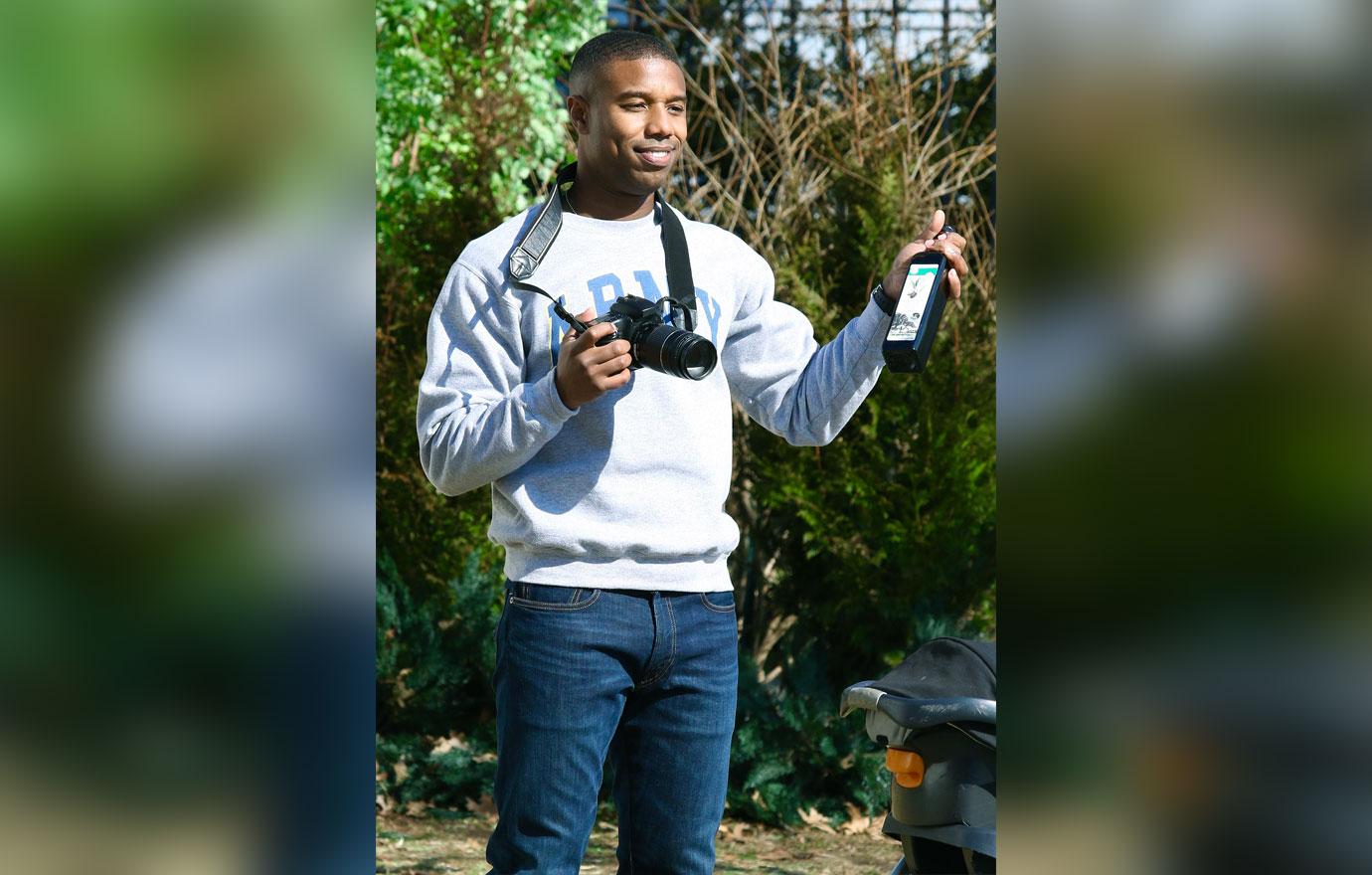 All smiles! A zoomed out snap revealed the Black Panther star was standing next to a baby stroller.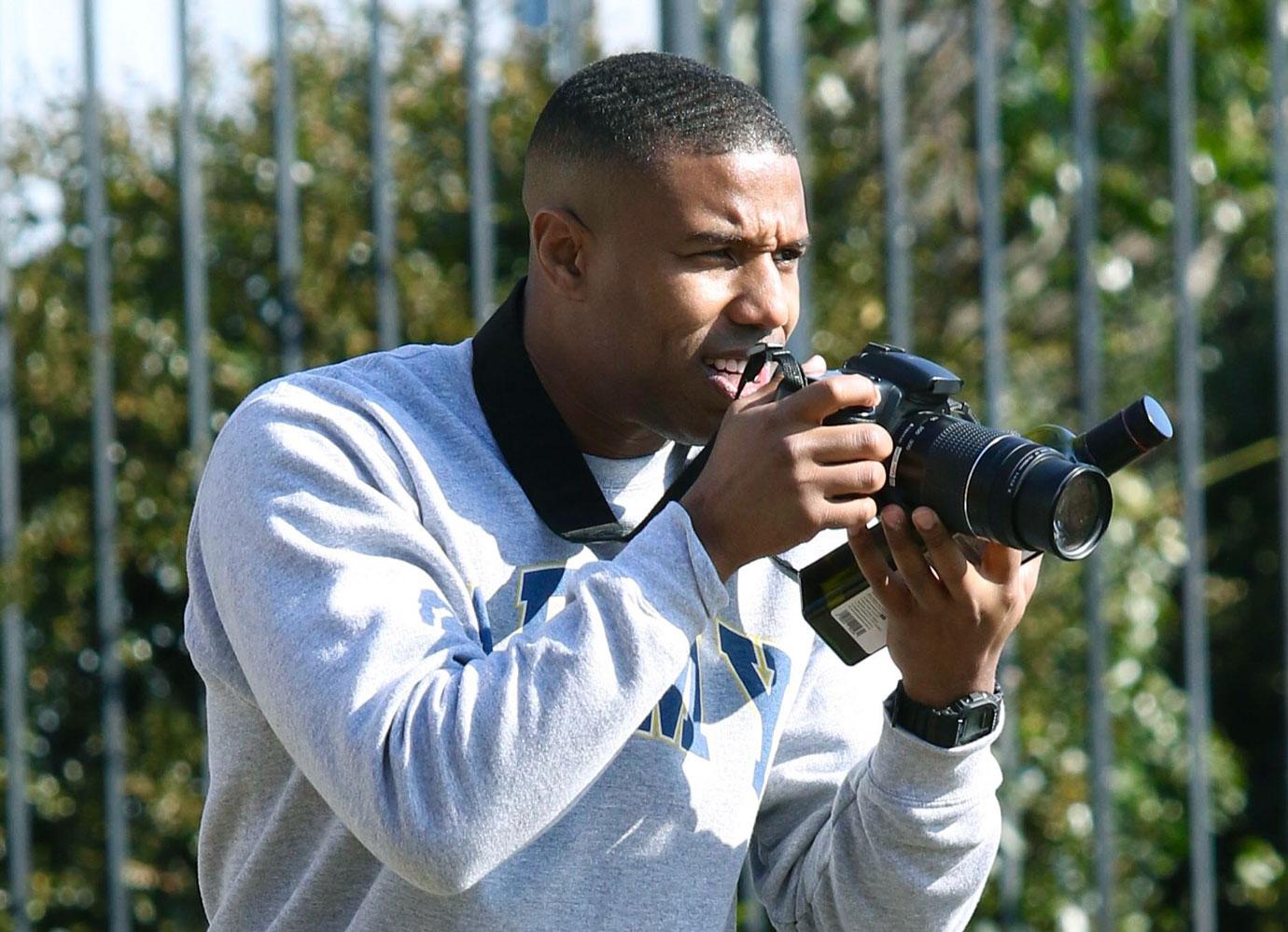 Jordan looked ready to take a snap of his own as he focused in on his subject.
Article continues below advertisement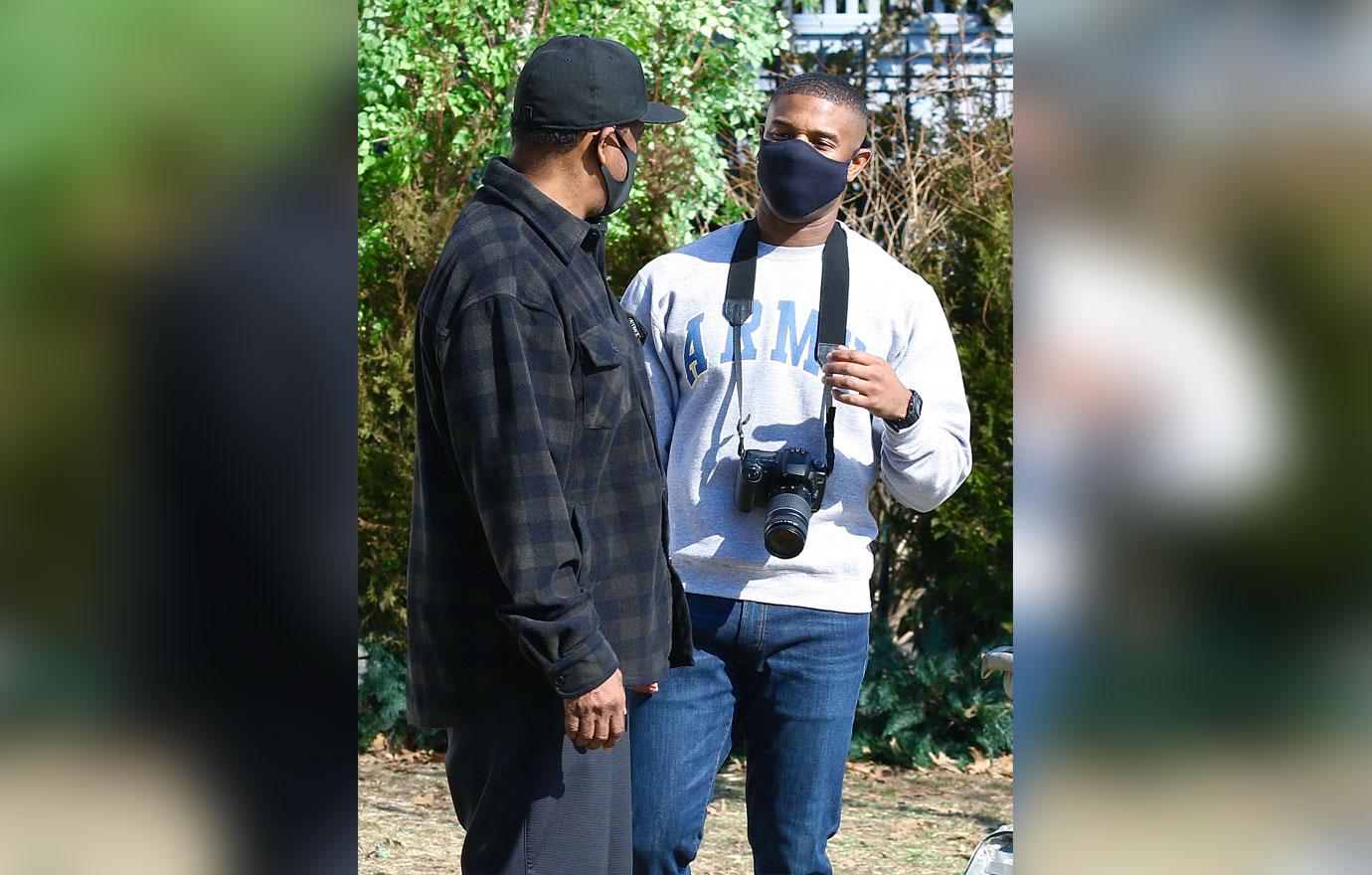 Director's cut! In between takes, Washington stepped into the frame to chat with Jordan. The stars played it safe by wearing face masks.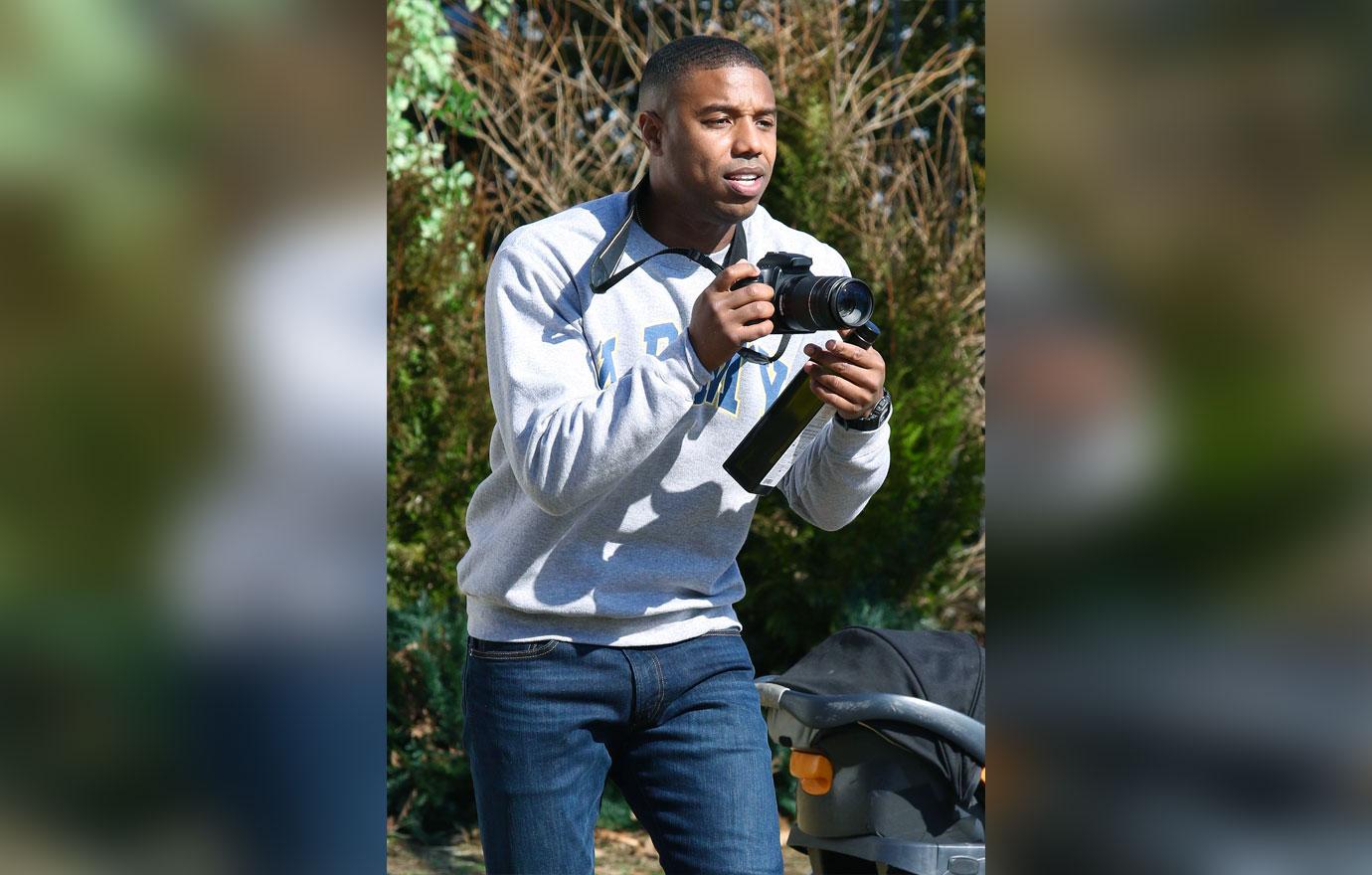 ...And action! Jordan was back in character as soon as the cameras started rolling again.