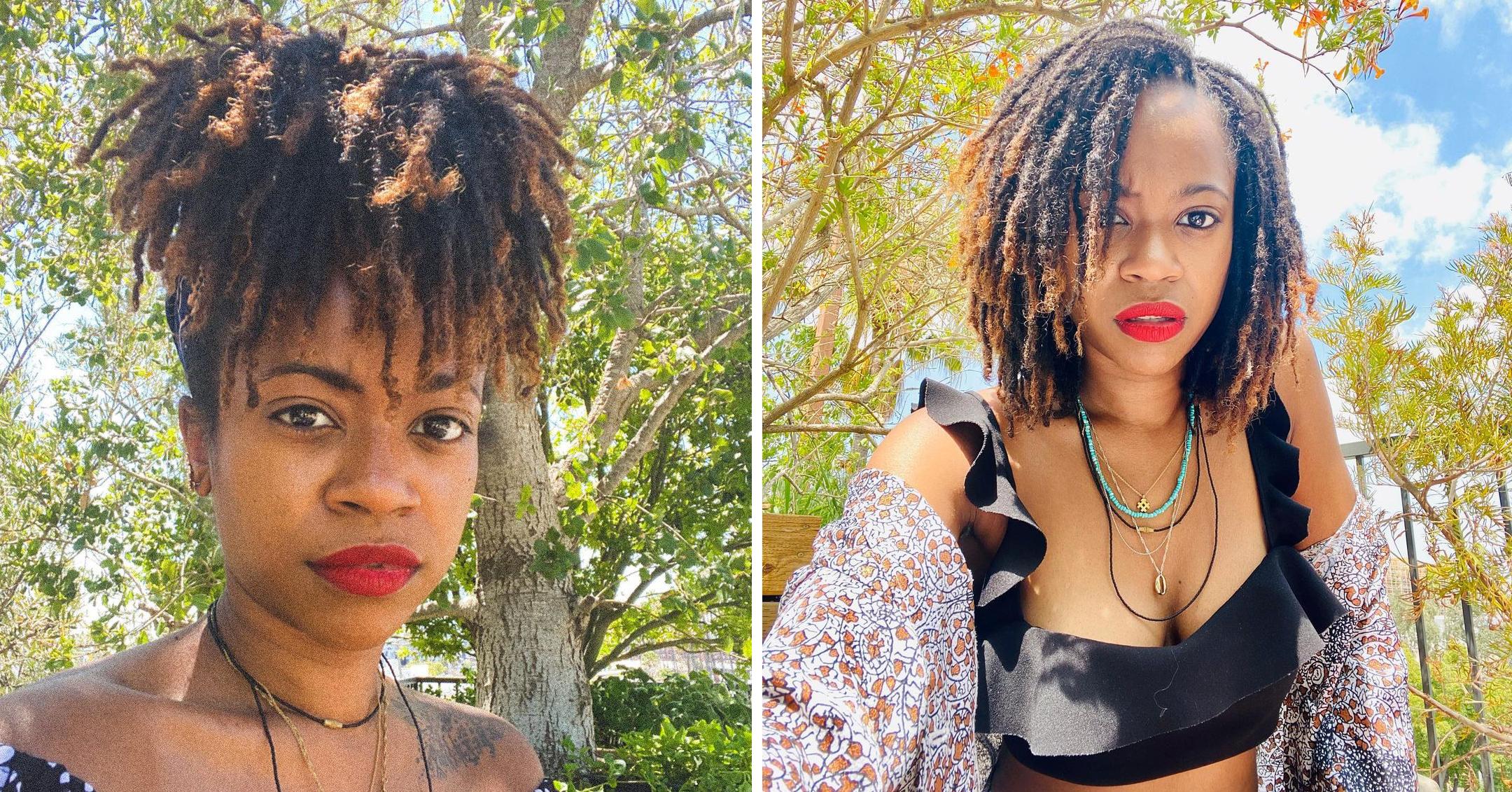 Taking A Stand! How Chelsea VonChaz Went From Being A Stylist To Combatting Period Poverty
One day, wardrobe stylist Chelsea VonChaz was traveling from one job to the next in West Hollywood, Calif., when she passed a woman who was "experiencing homelessness free bleeding." VonChaz just so happened to also be on her period, and the woman's plight struck a chord with her.
"With her being so exposed, it just made me really mad," she told POPSUGAR.
Article continues below advertisement
So, VonChaz leaned into her anger and began researching. As she reached out to local shelters, she learned that the shelters weren't allowed to use any part of their budgets to provide menstrual hygiene products for the people they served. This is not uncommon, though some states such as New York are passing legislation which requires schools and homeless shelters to provide menstrual hygiene products.
The lack of access to menstrual hygiene products — which is sadly prevalent in America — is a facet of period poverty.
According to Global Citizen, "Period poverty is the lack of access to sanitary products, menstrual hygiene education, toilets, hand washing facilities, and, or, waste management." With the average woman spending 2,535 days of her life menstruating, lack of access to period products is unacceptable.
Article continues below advertisement
VonChaz didn't just see the problem, she decided to do something about it. Together with family and friends, she began organizing period-product distributions to neighborhoods with homeless populations. Then, about a year later, she started a nonprofit called #HappyPeriod. The organization has now been around for six years and has grown exponentially — it has even partnered with corporations such as Cora and The Honey Pot Company.
#HappyPeriod focused on both the distribution of feminine hygiene products and educational programming, but when the pandemic hit, VonChaz was forced to steer it in a new direction. The activist "pioneered the first period protection equipment (PPE) machine, a digital kiosk dispensing boxes of pads, tampons, and even period underwear to replace often-defunct public restroom machines." The PPE machine is cashless and the products are free. (People who stop by give the machine donations.)
Article continues below advertisement
VonChaz is now seeking more sponsors for her PPE machines so she can put kiosks in airports like LAX and in schools. "It's not just about serving houseless folks, but people who might not have access to a tampon in that moment," she explained. VonChaz's work doesn't end with product provision, however. She believes that it is ultimately important to educate people about "what products are best for their bodies."
Article continues below advertisement
In the interest of promoting education, VonChaz has created free pamphlets and booklets that are available on her website. She also wants to develop a menstrual health curriculum for school districts to adopt. "If [it were] mandatory for the schools to teach this, Black women would not be so far behind in our menstrual health," she said.
VonChaz believes that if Black people who menstruate and give birth had a better understanding of reproductive health, they could do a better job advocating for themselves. Black people "are three times more likely to suffer from uterine fibroids than white people, and the maternal mortality rate is more than three times higher for Black people giving birth," she noted.
Article continues below advertisement
"Around the world, Black people and people of color are also the ones struggling most with period poverty," she added.
Because of this, she believes that Black leadership within "menstrual-equity organizations" is important. "No Black girl will be completely impacted by a white woman telling them to switch over to a menstrual cup," she said.
VonChaz's work has had a major impact. So much so, "the nonprofit's work positively impacts one million periods across the country each year."
Not only is VonChaz's work important, but her attitude towards menstruation is one that, if adopted, would empower women everywhere. "Unpopular opinion: menstrual blood is sacred," she said.
Now it's time for women everywhere to join VonChaz's quest and do whatever it takes to end period poverty.