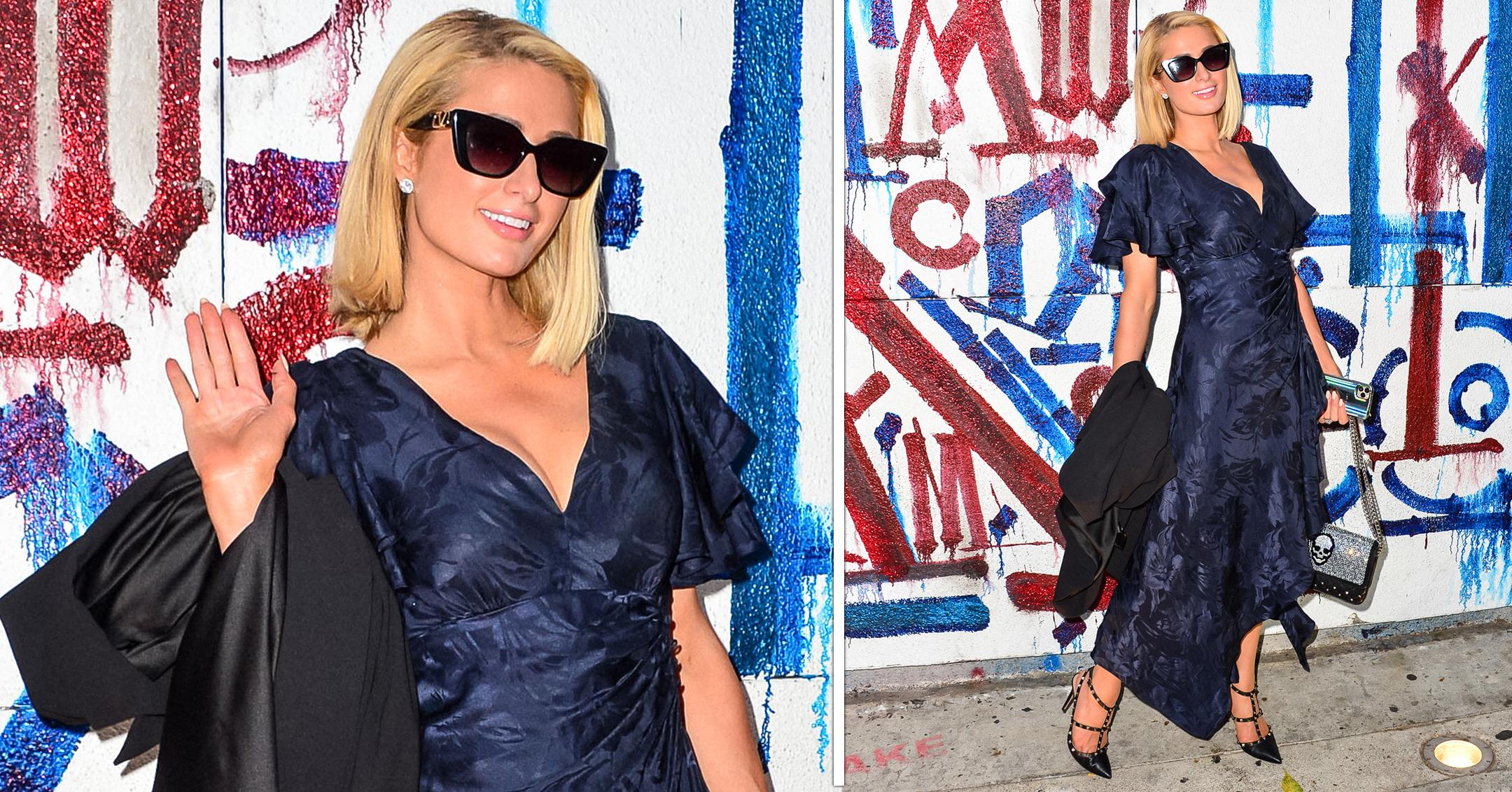 So Classy! Paris Hilton Looks Sweet & Sophisticated In Ruffled Navy Dress — Photos
Article continues below advertisement
The socialite was outside of West Hollywood restaurant Craig's on May 25 when she was spotted by the paparazzi, and of course, she didn't shy away from striking a pose.
Keep scrolling to the animal lover's classy look.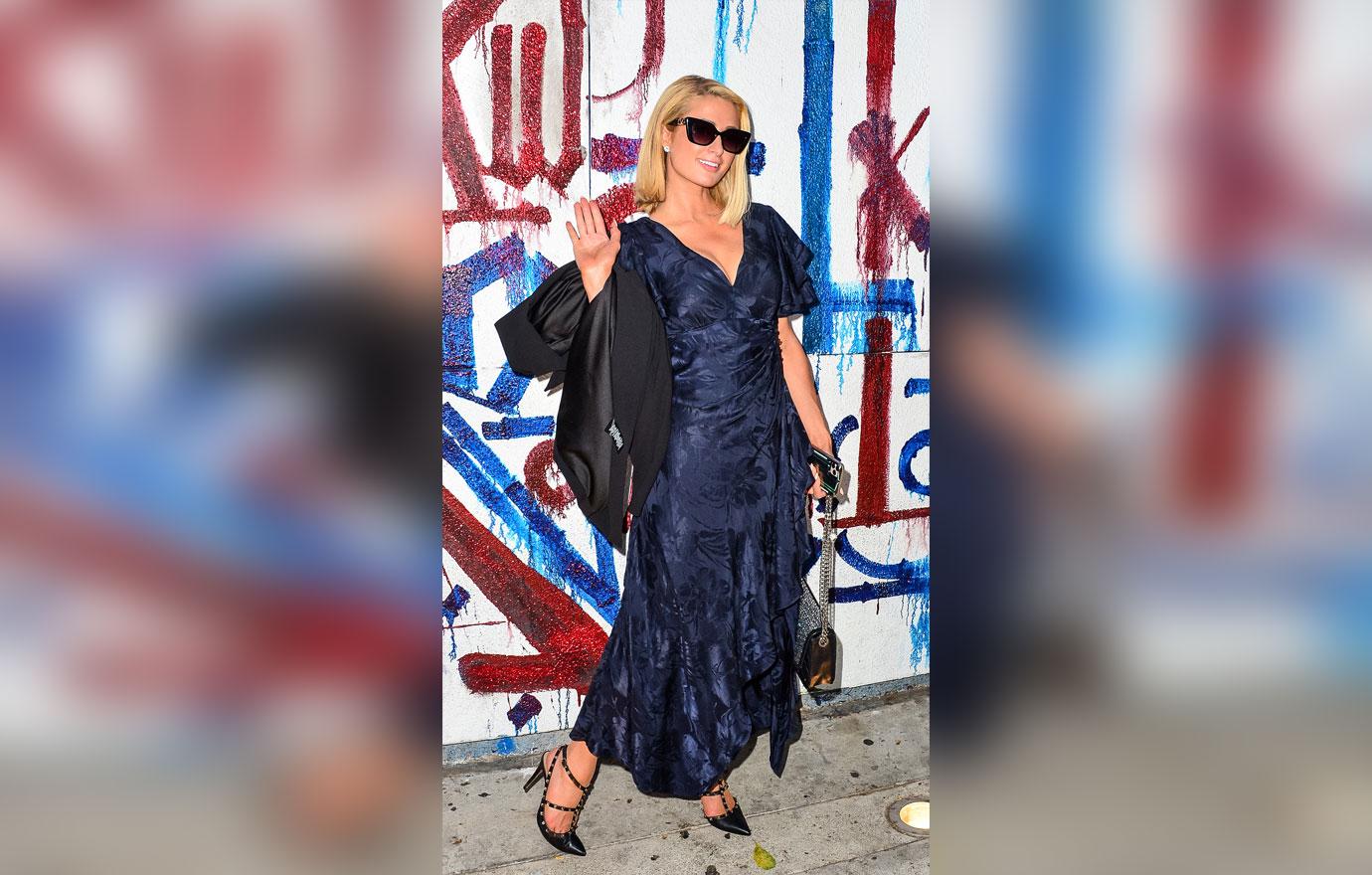 True blue! Hilton was dressed to the nines in a navy ruffled frock that featured a floral design, in addition to a pair of studded Valentino Garavani pumps.
Though the sun wasn't out, the star opted to keep her chic sunglasses on as she stood in front of a red, white and blue mural.
Last year, the DJ dished on her fashion regrets to Vogue. "I got this dress from Patricia Fields. It was like a black bustier with a giant pink tutu gown — it was too drastic," she recalled. "I wore it with moon boots because it was snowing and I couldn't wear my heels, and it was freezing so I had to wear this beanie."
Article continues below advertisement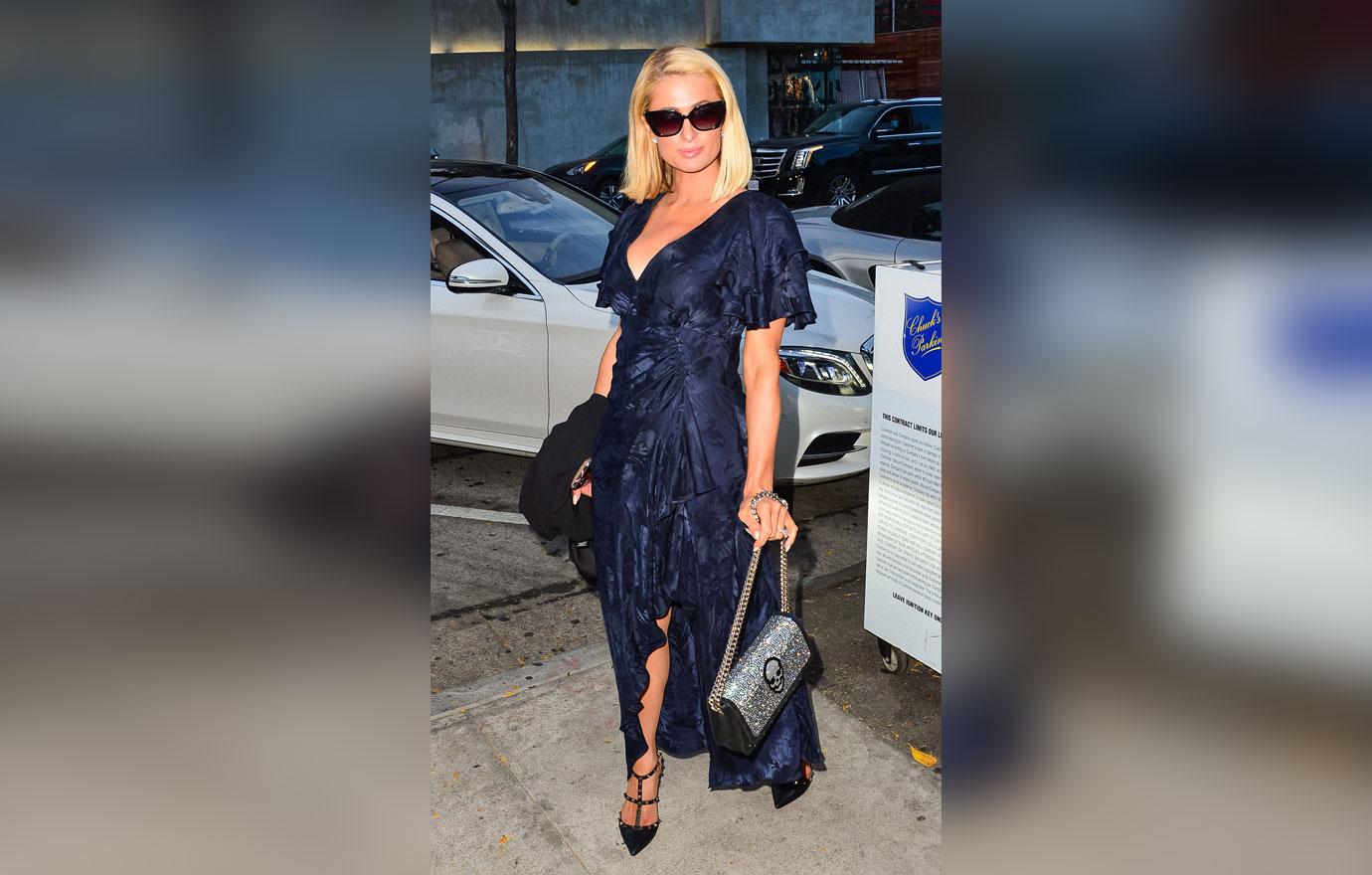 The Simple Life alum carried a sparkly purse that featured a skull on the flap and a gold chain. She also added a pair of diamond earrings and was wearing the huge emerald-cut ring fiancé Carter Reum proposed with.
"It has a beautiful love story. It's called The Paris," she revealed of the special piece. "I'm so obsessed with it ... it has like 15 diamonds going around and then inside it has a 'P' with a sapphire.'"
The couple just celebrated their upcoming nuptials with an engagement party. "Tell us you're excited to be engaged without telling us you're excited to be engaged," she captioned a photo of the pair holding a ring-shaped pool float.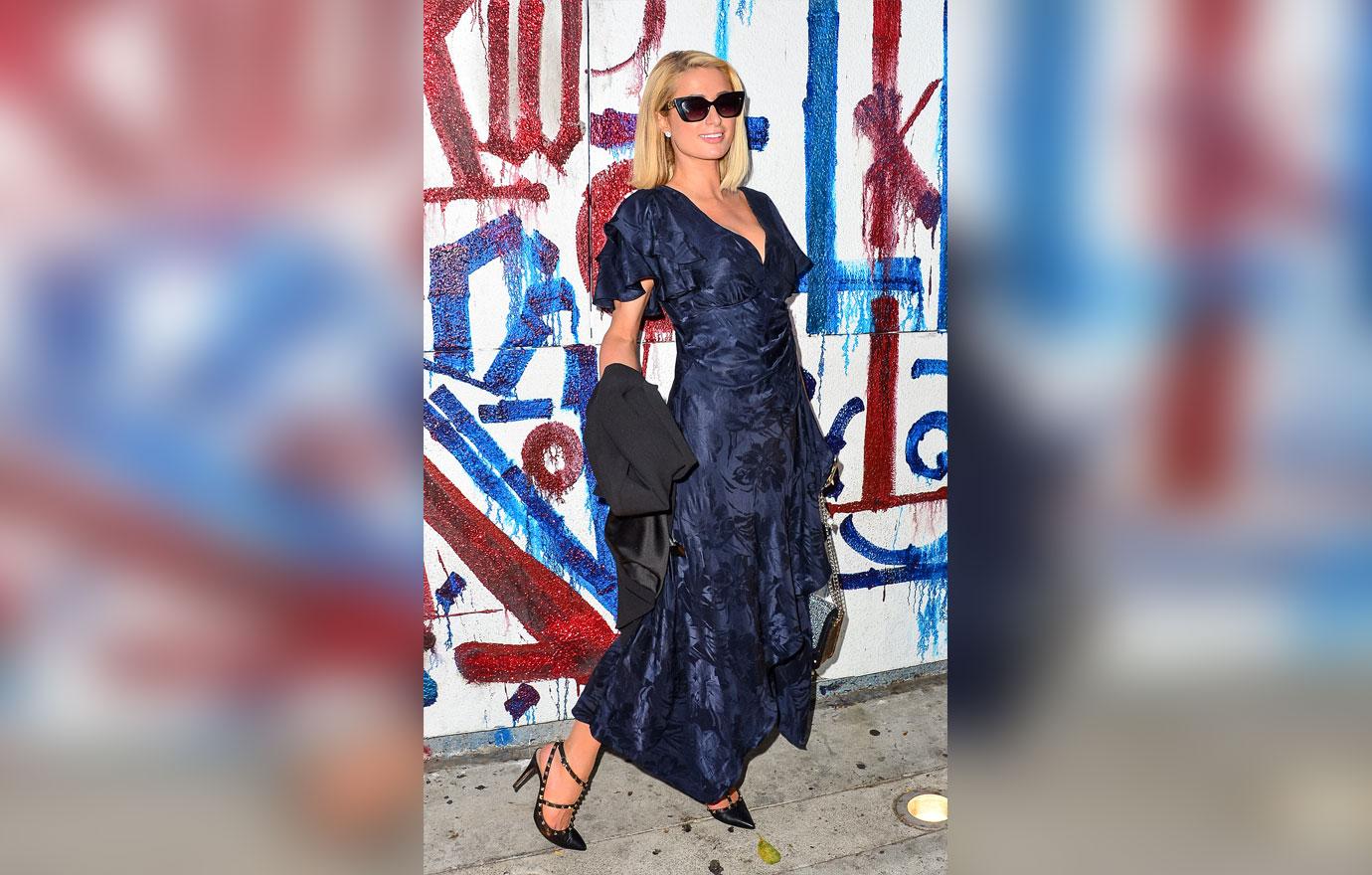 While the heiress has been acting as a DJ for countless parties and events, she's going to leave the playlist up to someone else when she ties the knot.
"I think for my wedding I'm going to be so stressed out that I probably will have other people DJing," she dished to The Wall Street Journal. "I got a lot of my friends calling me saying, 'I want to DJ your wedding.' So I have a whole list of people who want to do it. So I think I'll take the night off that night and just be the bride."