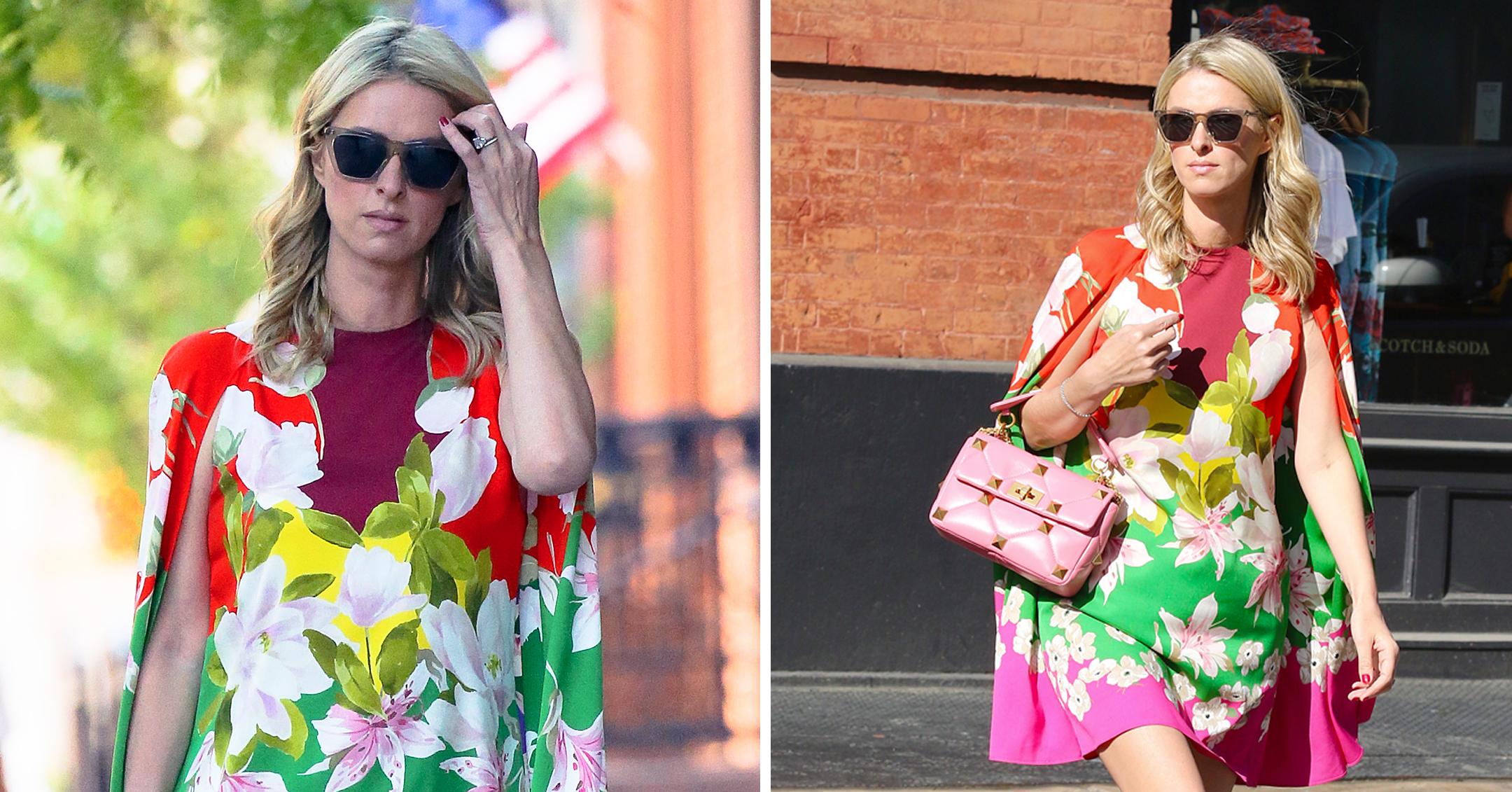 In Full Bloom! Nicky Hilton Hits The Big Apple In The Perfect Floral Frock — See Photos
Spring is here! On May 20, Nicky Hilton dressed for the season in a colorful floral frock while in NYC.
Article continues below advertisement
The star was in town for the launch of Maison Valentino's Rockstud pet collection, even though she didn't bring a pooch herself — though she did get a kiss or two from a rescue pup!
Keep scrolling to see her vibrant outfit.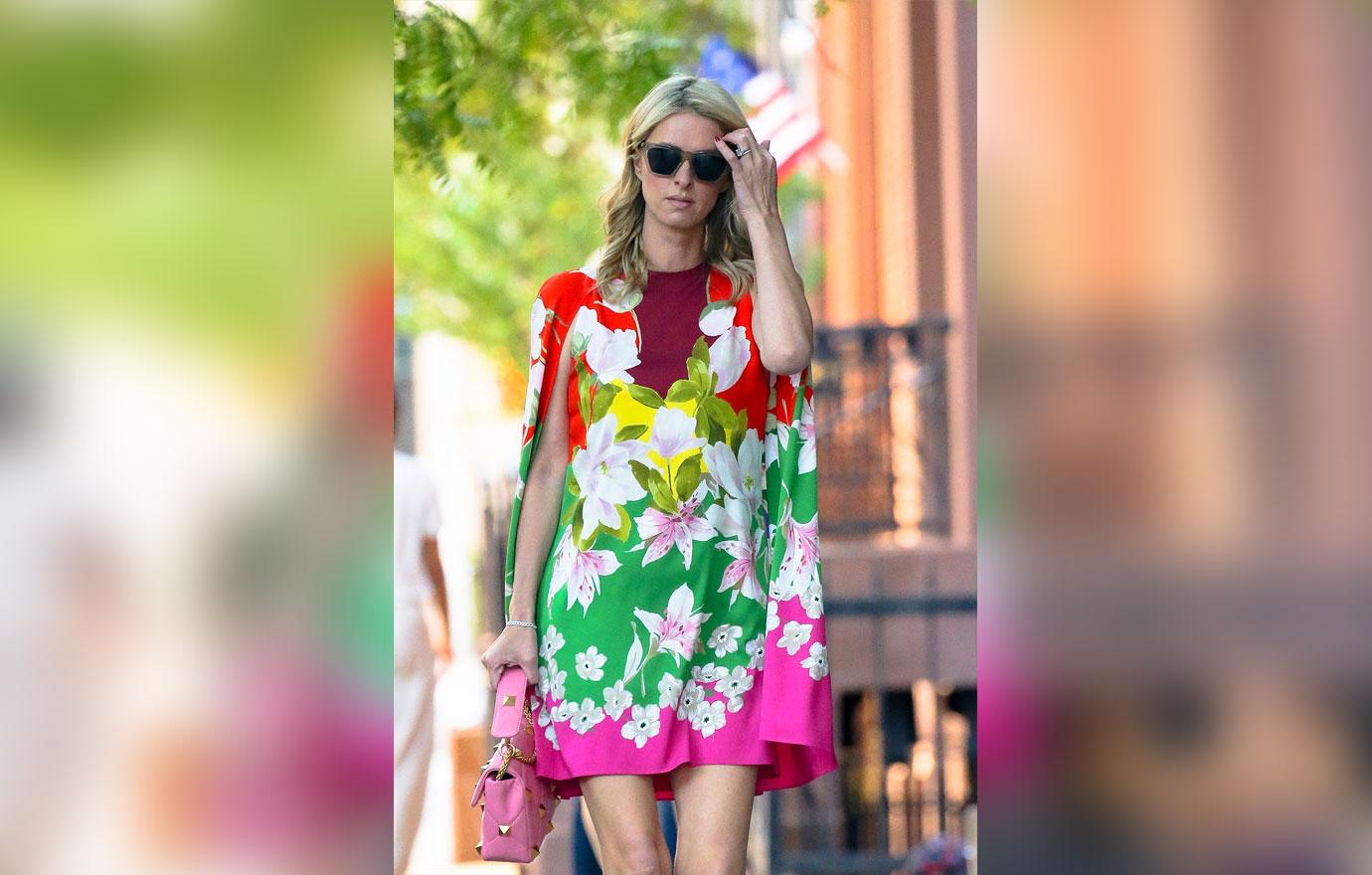 In living color! Hilton's $4,900 silk-blend Valentino dress — which had caped detailing — features hues of red, maroon, green and magenta, with the different shades separated by rows of various flowers.
TV personality Alina Cho commented on Instagram that the frock "should have it's own account."
Article continues below advertisement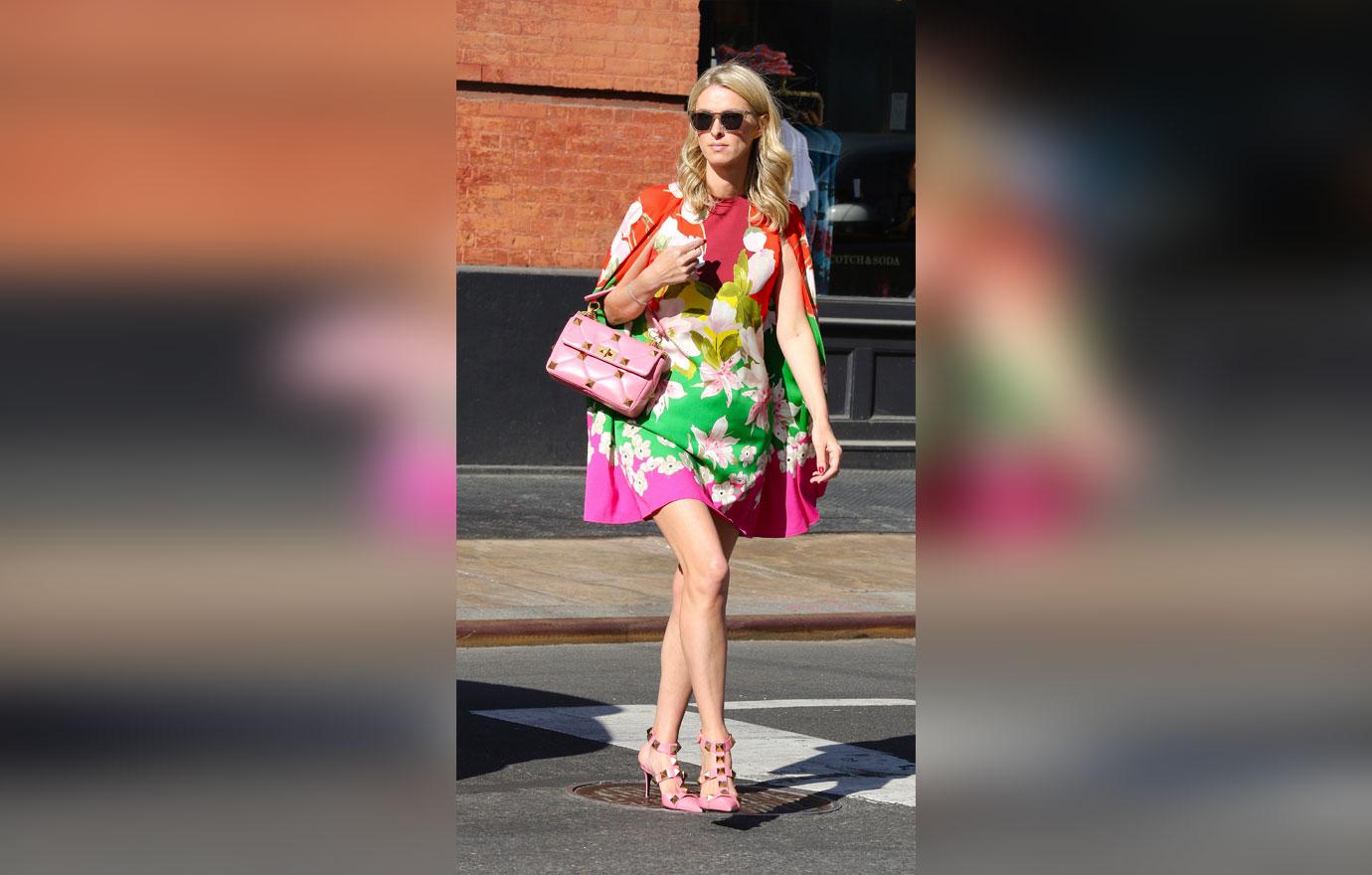 The mom-of-two donned an embellished pair of bubblegum pink heels and a matching purse. Her shoulder-length blonde locks were styled in loose waves.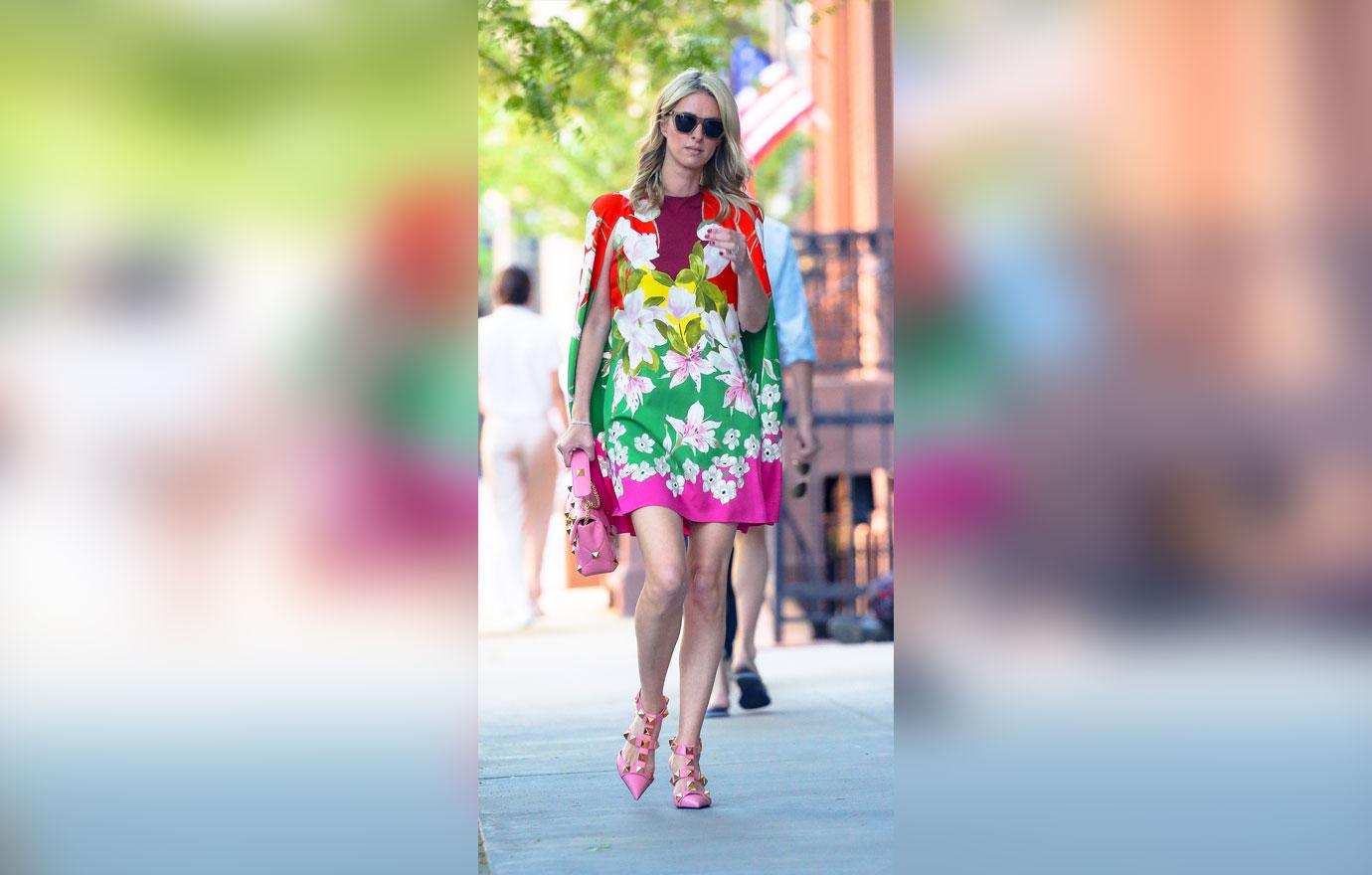 Article continues below advertisement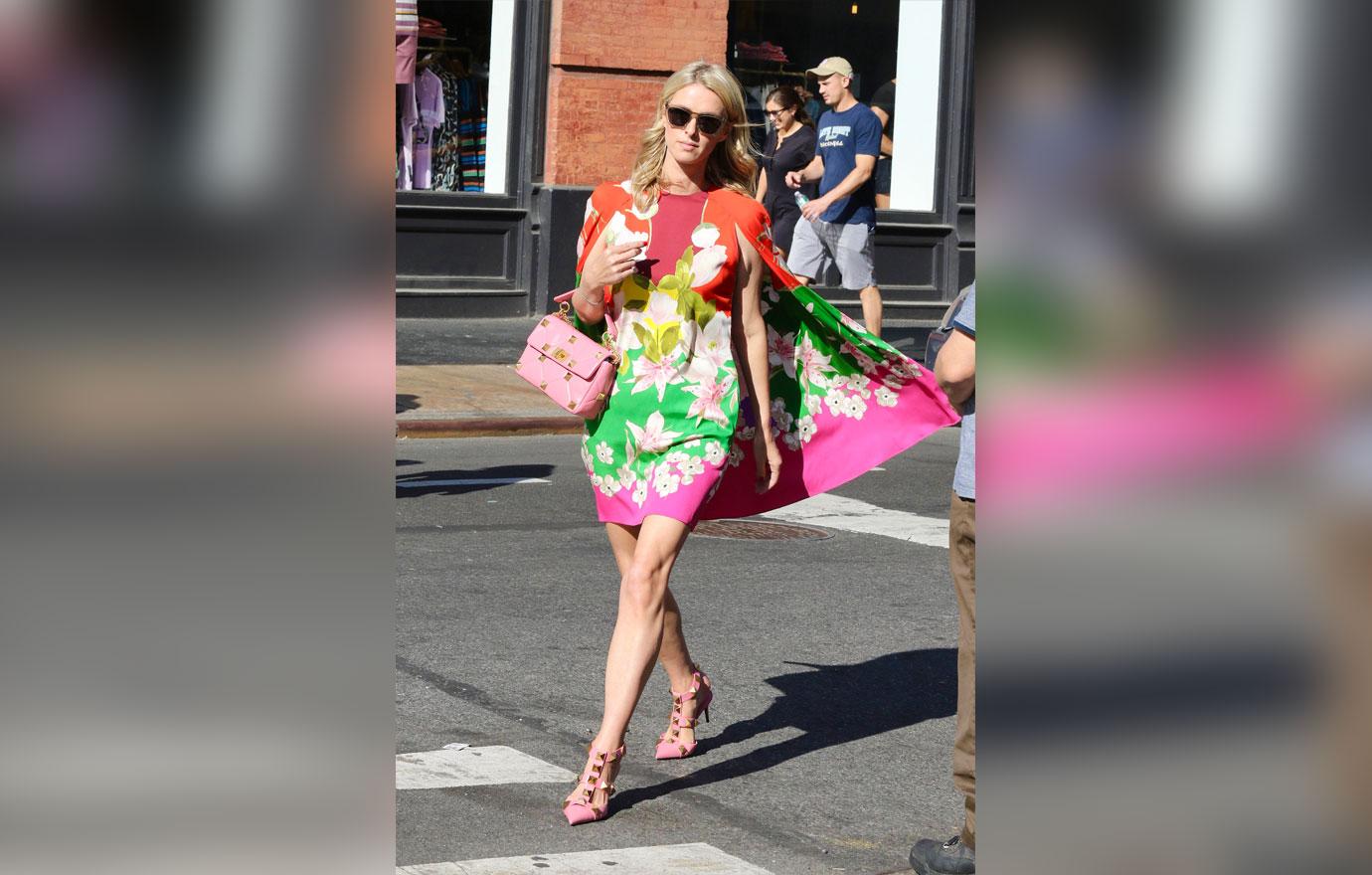 Gone with the wind! Hilton looked picture perfect as the dress' cape flew up in the air. Though you may not be able to tell from the photos, the piece actually has side pockets!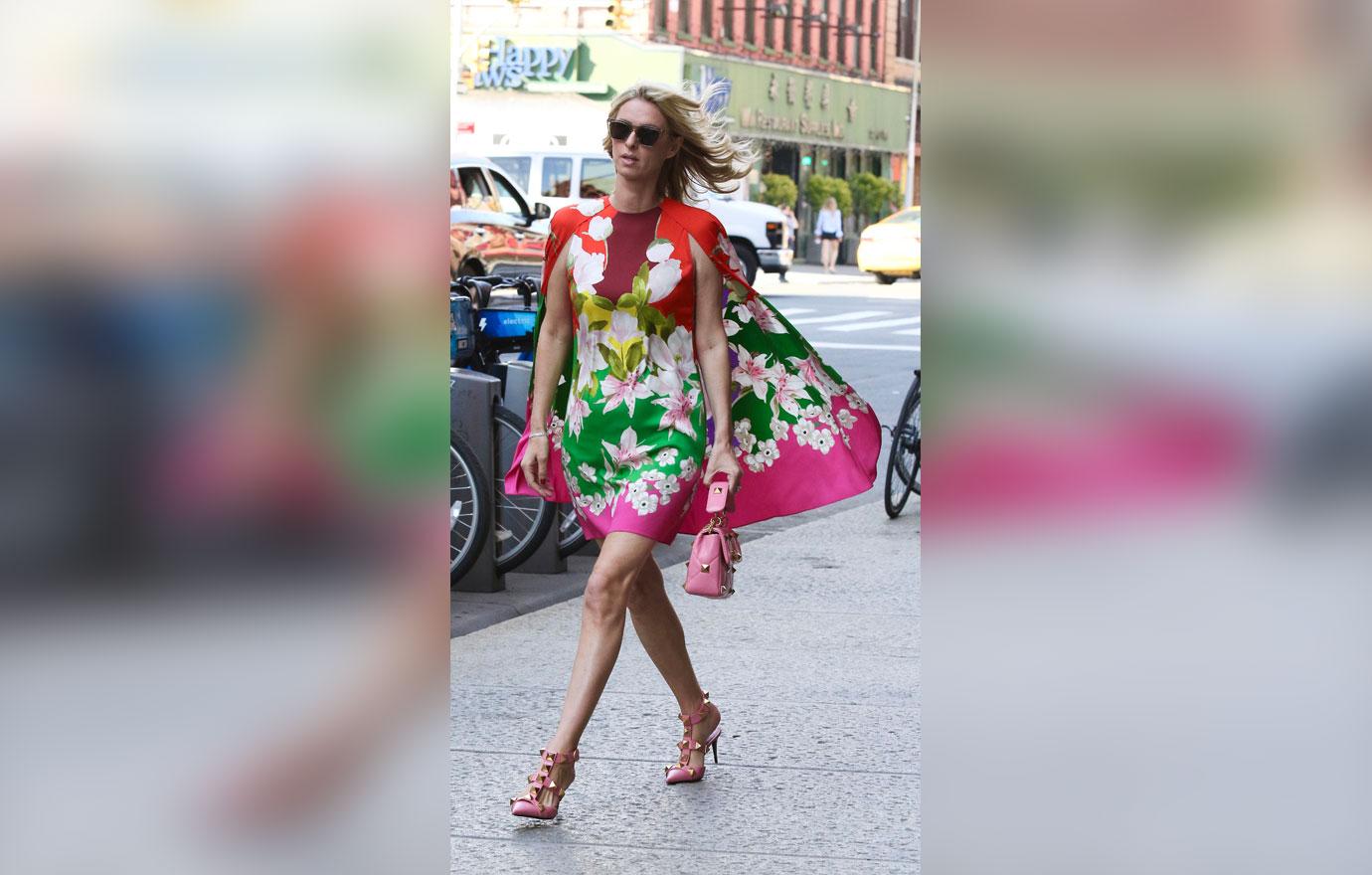 Though the blonde babe stays away from reality TV, the same can't be said for sister Paris and their mom Kathy, who just joined the cast of The Real Housewives of Beverly Hills.
"I'm not going to lie, I was not thrilled when I first heard about it. I watch the show, I love the show. I think it's hysterical," the designer revealed. "The drama, the fighting — it's a bit crazy. But she has assured me that she does not curse and she does not fight. So, I said, 'OK, have fun!'"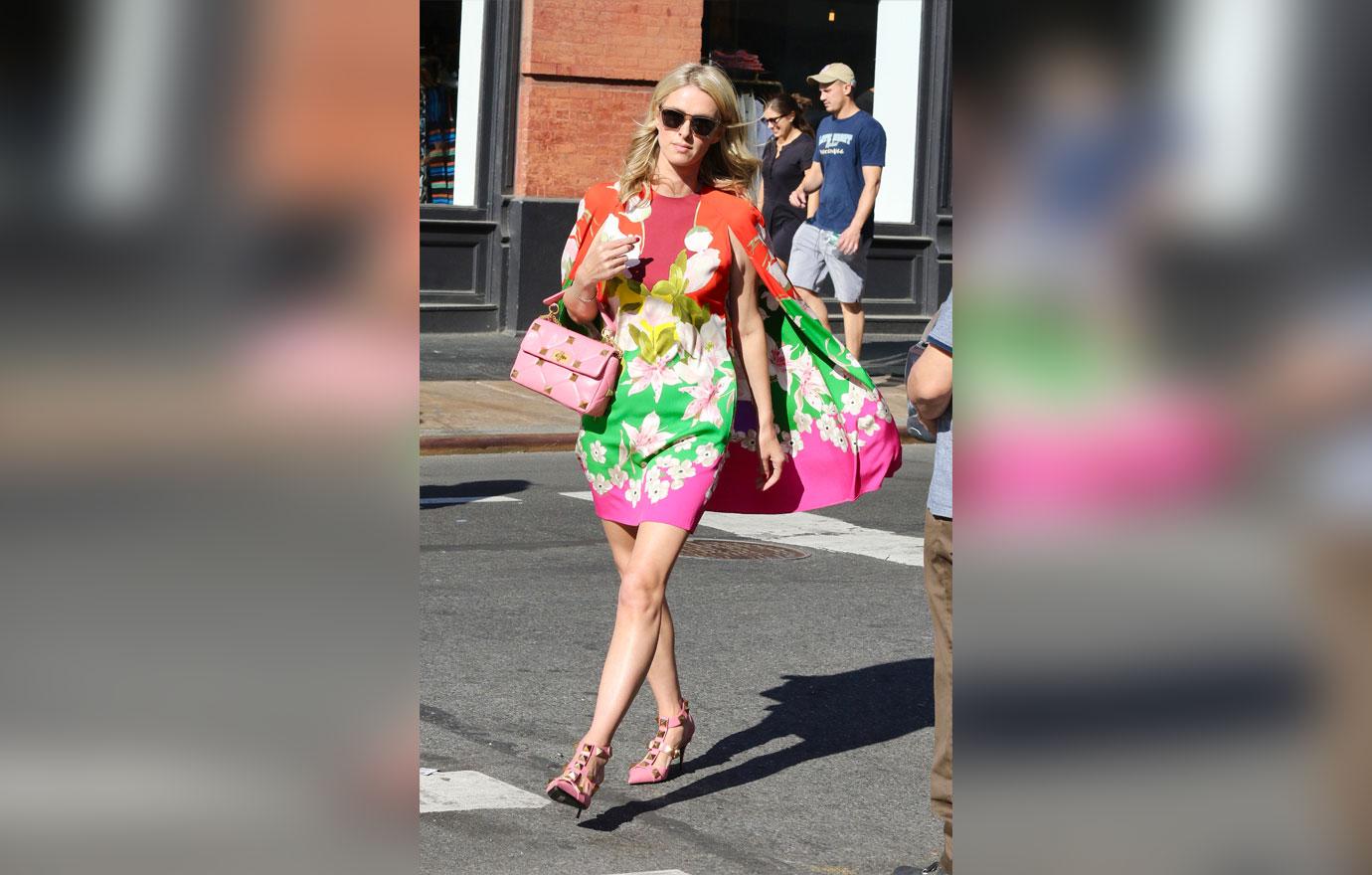 Aside from designing shoes and apparel for women, Hilton recently launched a collection of clothes for little girls in collaboration with Dotty Dungarees. And of course, her own two daughters, Lily-Grace, 4, and Teddy, 3, wear the cute outfits.
"[I] love this women-owned, small business and have dressed my girls in it since they were tiny," she shared of the project. "These heirloom pieces are as sweet as they are timeless."