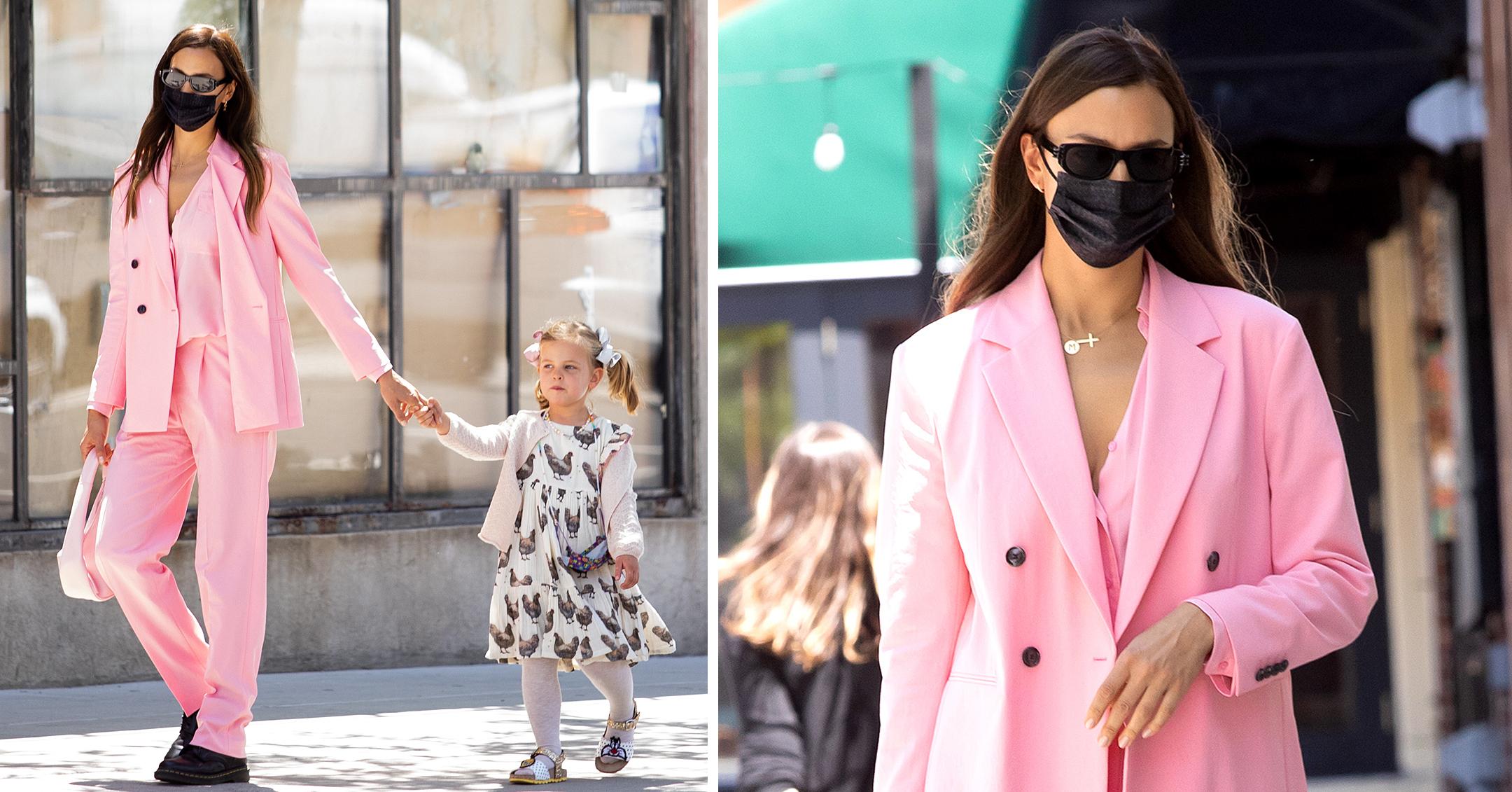 Irina Shayk Is Pretty In Pink As She Holds Hands With Daughter Lea In NYC — Pics
Bubble gum pop! Irina Shayk looked gorgeous in a bright pink outfit while strolling around New York City with her daughter, Lea, on May 14.
Article continues below advertisement
The two held hands as they walked around the Big Apple.
Scroll through photos to see the model's outfit!
Article continues below advertisement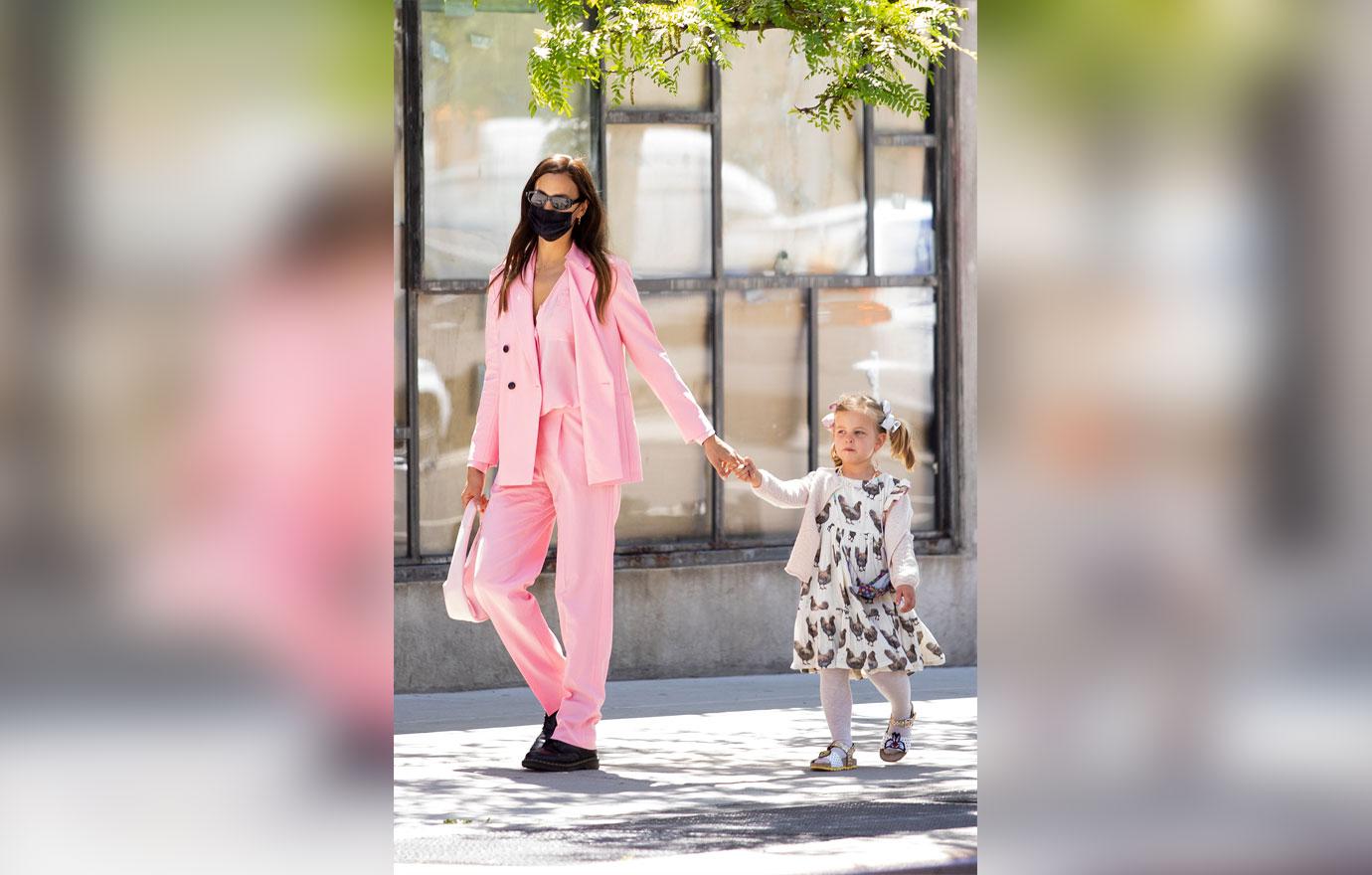 Not only did the brunette beauty wear a pink top, jacket and pants, but she also added a pink purse to her ensemble. Meanwhile, Lea, 4, wore a dress which featured roosters on it. The tot also added white bows in her hair.
Shayk shares Lea with her ex Bradley Cooper, and it seems like they are very much on the same page when it comes to their daughter.
"I never understood the term co-parenting," she said. "When I'm with my daughter, I'm 100 percent a mother, and when she's with her dad, he's 100 percent her dad. Co-parenting is parenting."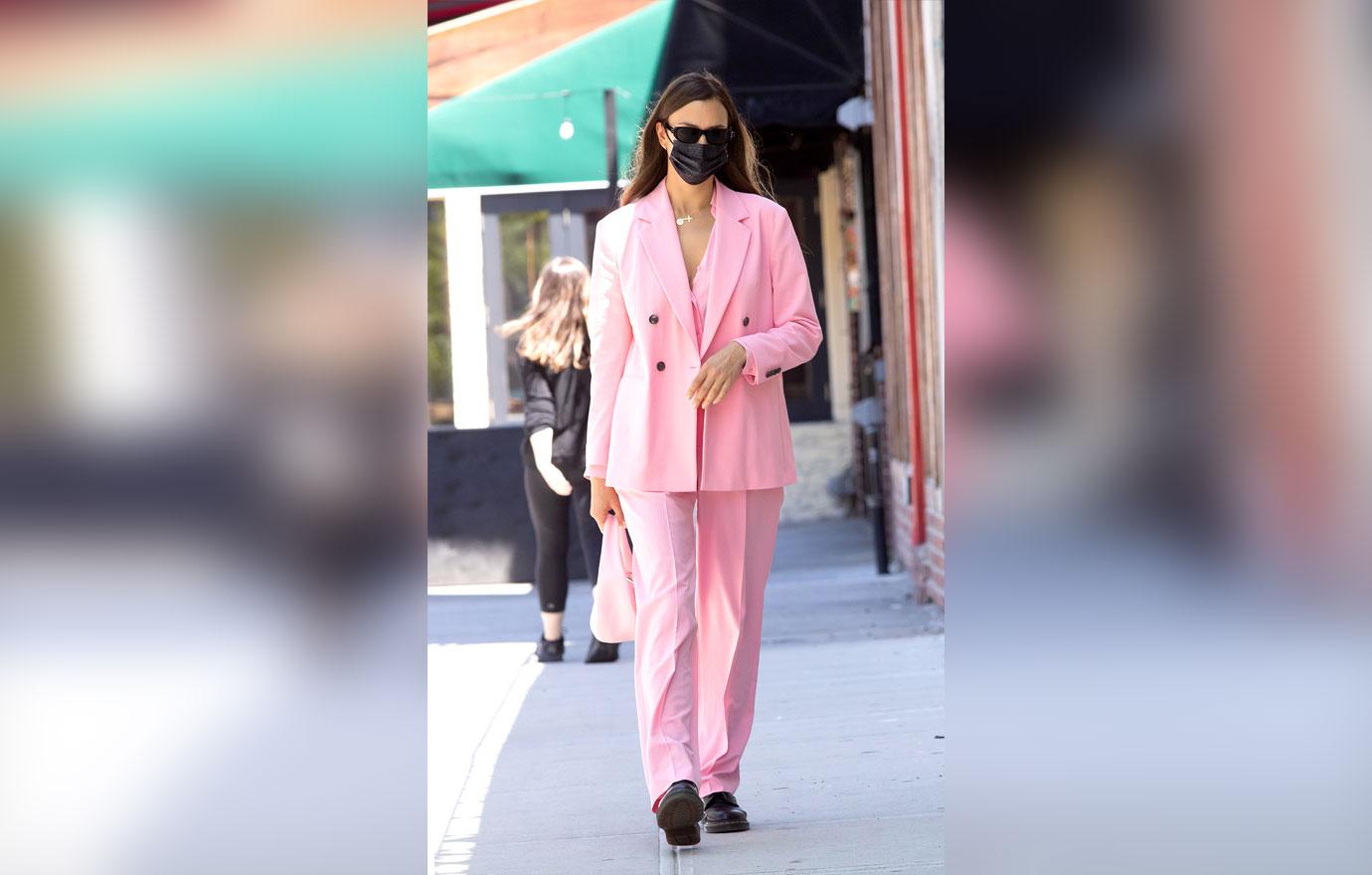 Strut your stuff! Shayk also wore sunglasses and a black mask during her outing.
Even though the Russia native is in the spotlight, she tries to focus on herself.
"My past relationship, it's something that belongs to me, and it's private," she explained. "It's just a piece of my inner self that I don't want to give away. I don't read what is out there. Honestly, I'm too busy raising a child. If they want to write articles [about me], they're doing their job. I'm concentrating on my life and my friends. The rest is just noise."
Article continues below advertisement
"Life without B is new ground," Shayk explained of her split. "It's hard to find a balance between being a single mom and being a working woman and provider. Trust me, there are days I wake up and I'm like, 'Oh my God, I don't know what to do, I'm falling apart.'"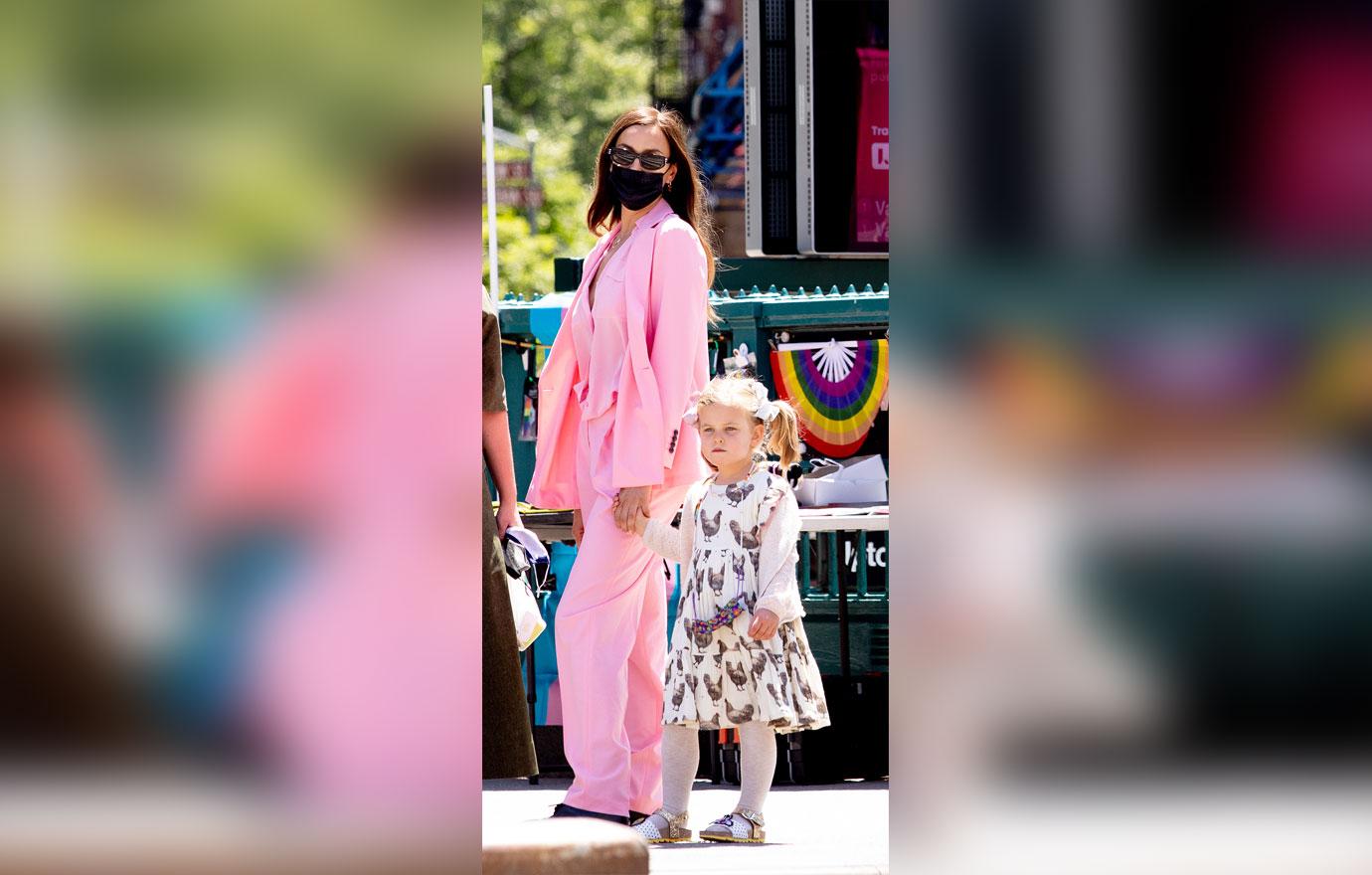 Though Shayk always looks stylish, she admits that she wants to just feel good.
"I want to be myself. I don't want to be judged about not looking together," she said. "I wear comfortable shoes. I wear sweatpants. I'm also a human being who wakes up and has a thousand things to do."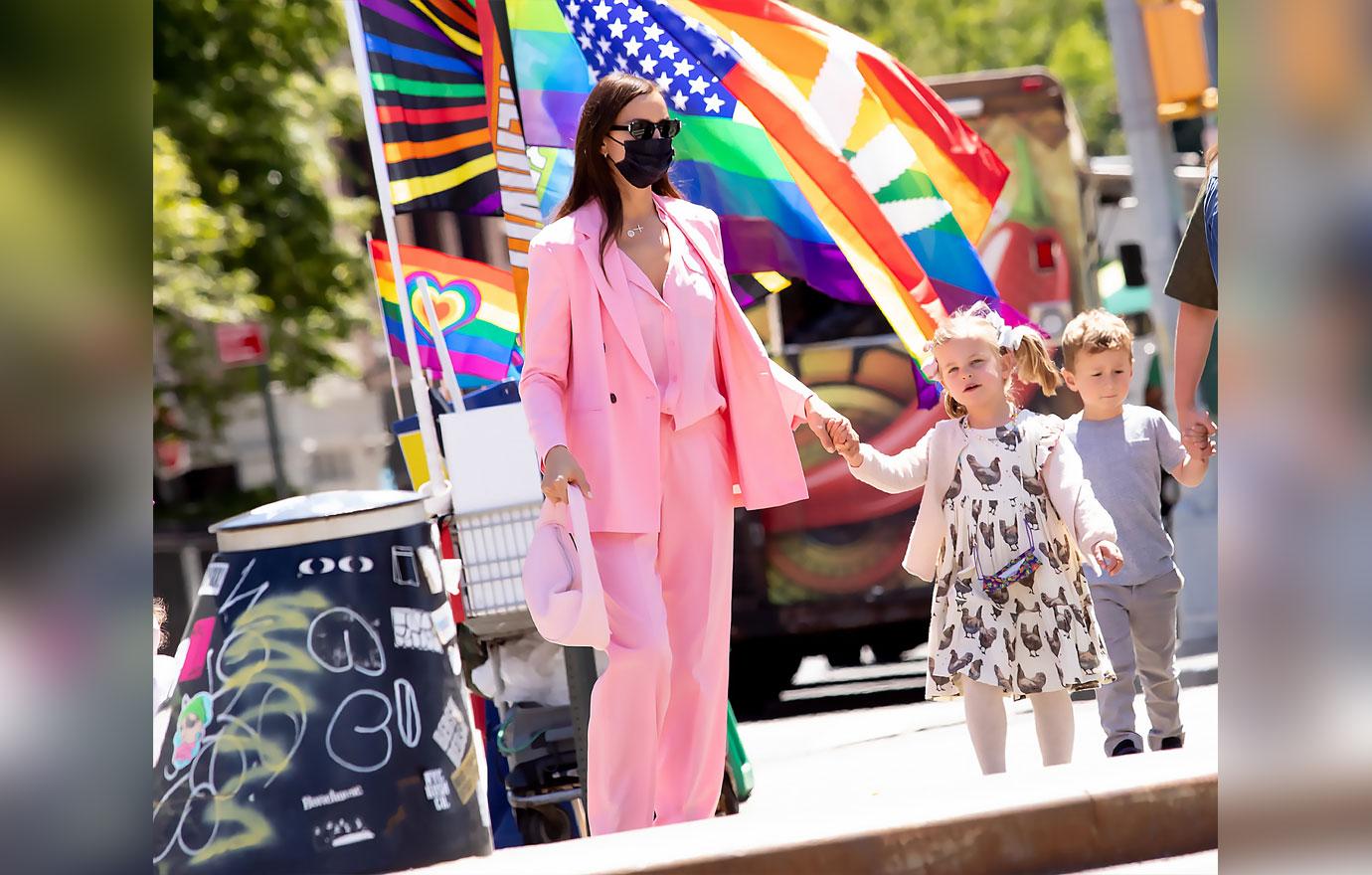 "So I feel like with the social media stuff you feel pressure, too. Sometimes people are like, 'Oh, you look different.' I look different because I'm not with the perfect light, the perfect makeup. I'm just walking around being me," she said.