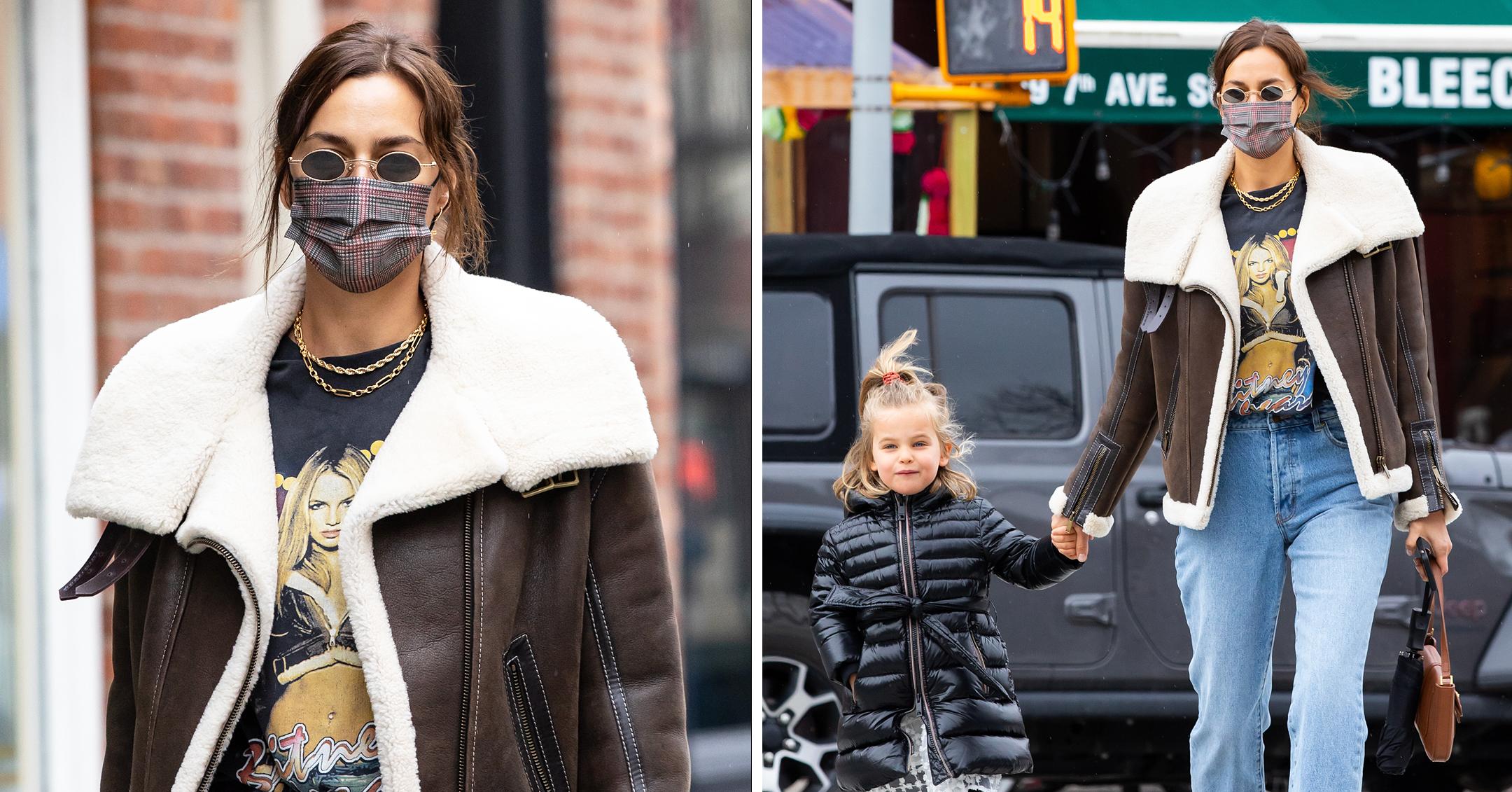 Model Irina Shayk Dotes On Daughter Lea While Walking Around The Big Apple — Photos!
Model Irina Shayk was pictured doting on her daughter, Lea De Seine Shayk Cooper, whom she shares with ex Bradley Cooper. The two held hands as they strolled around New York City on Monday, April 12.
Scroll through the photos below to see the mommy-daughter outing!
Article continues below advertisement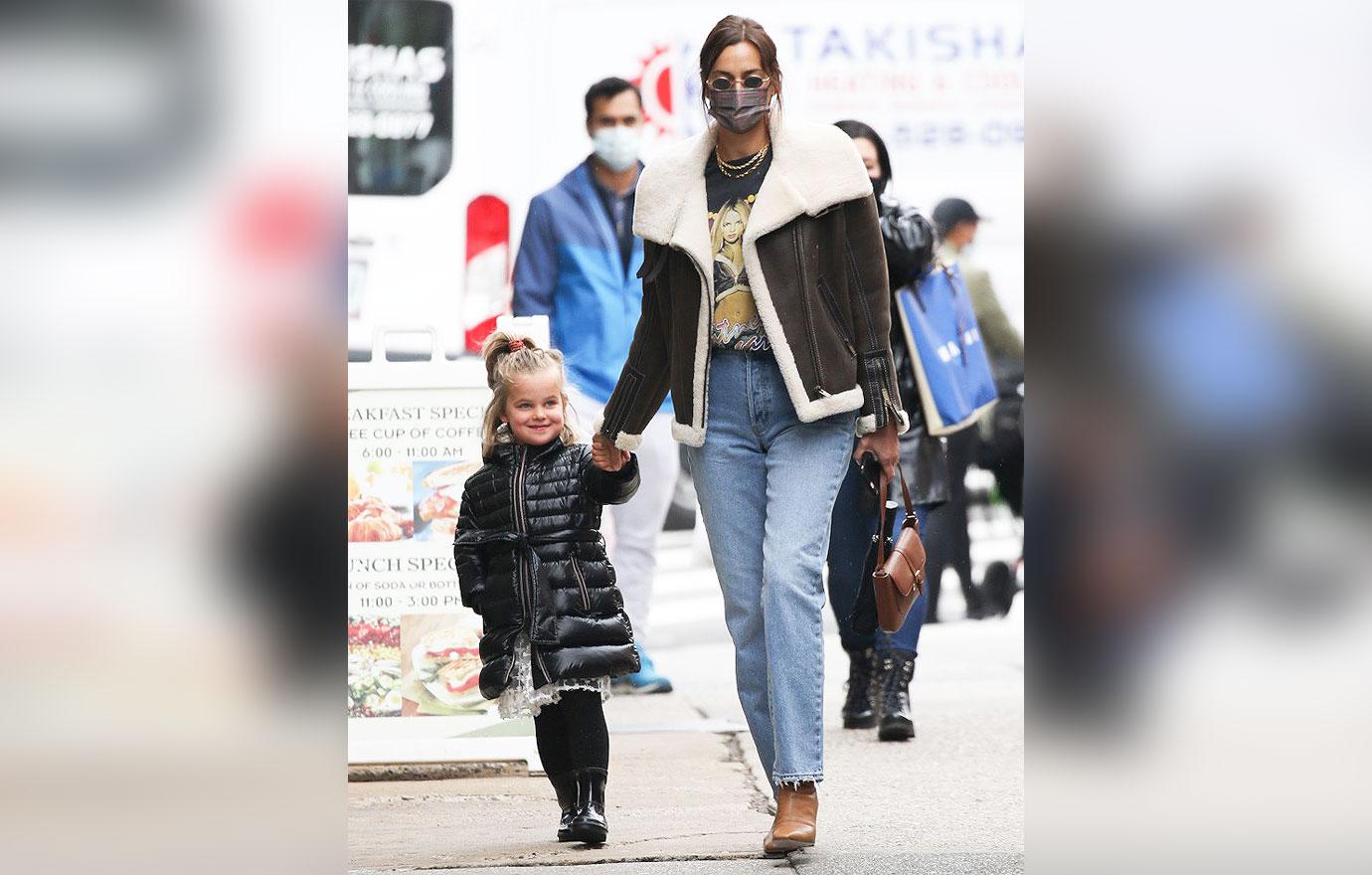 The brunette beauty wore a Britney Spears shirt, light jeans and a brown jacket with a brown purse and boots while walking around. Meanwhile, the young tot, who wore a black puffy coat with black pants and boots, couldn't stop smiling.
Article continues below advertisement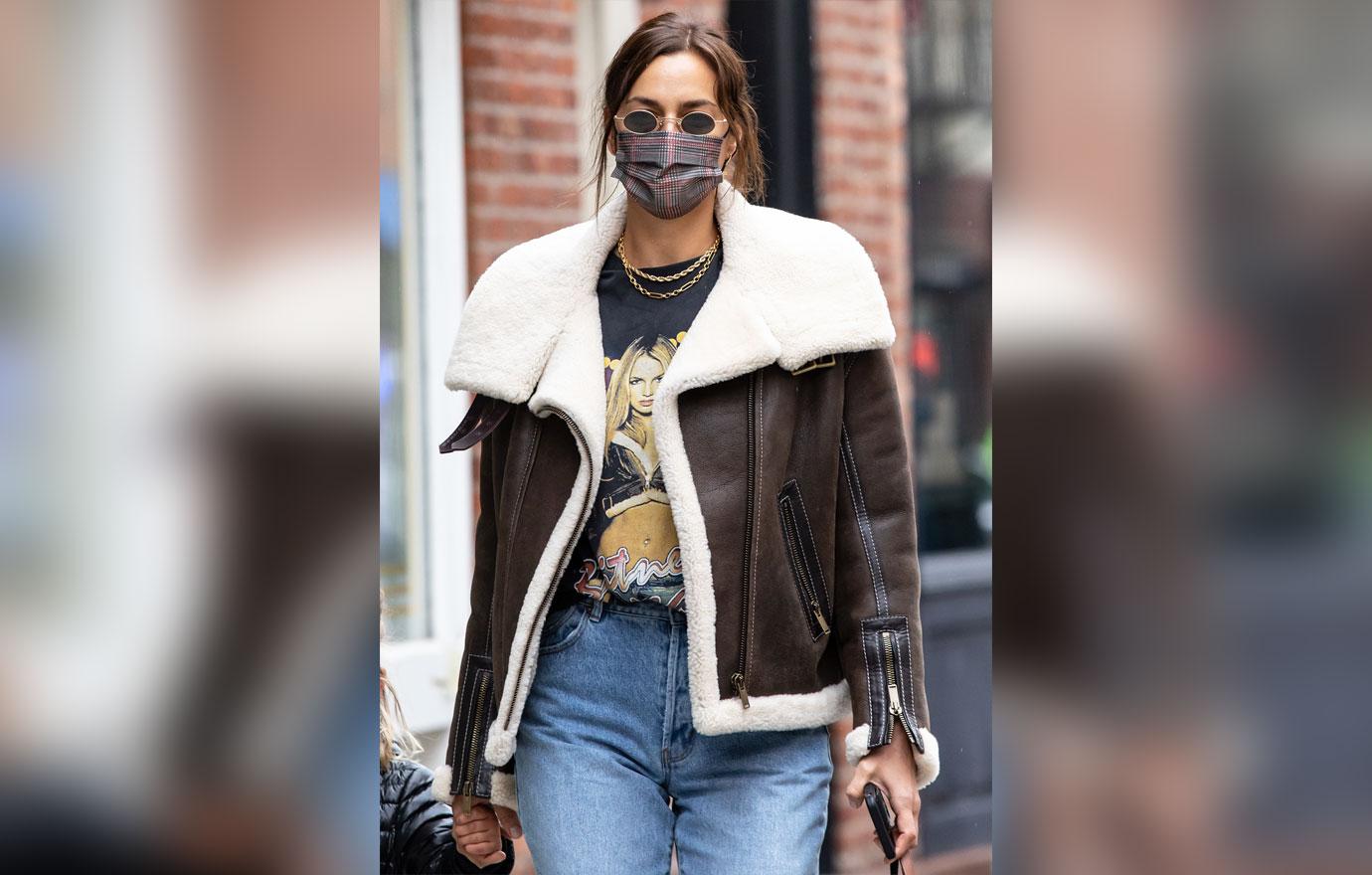 The catwalk queen also donned a face mask, which paired perfectly with her trendy outfit.
"Well, it's hard to find a balance between being a single mom and being a working woman and provider. Trust me, there are days I wake up and I'm like, 'Oh my god, I don't know what to do, I'm falling apart,'" she revealed about her daughter having parents who are not together.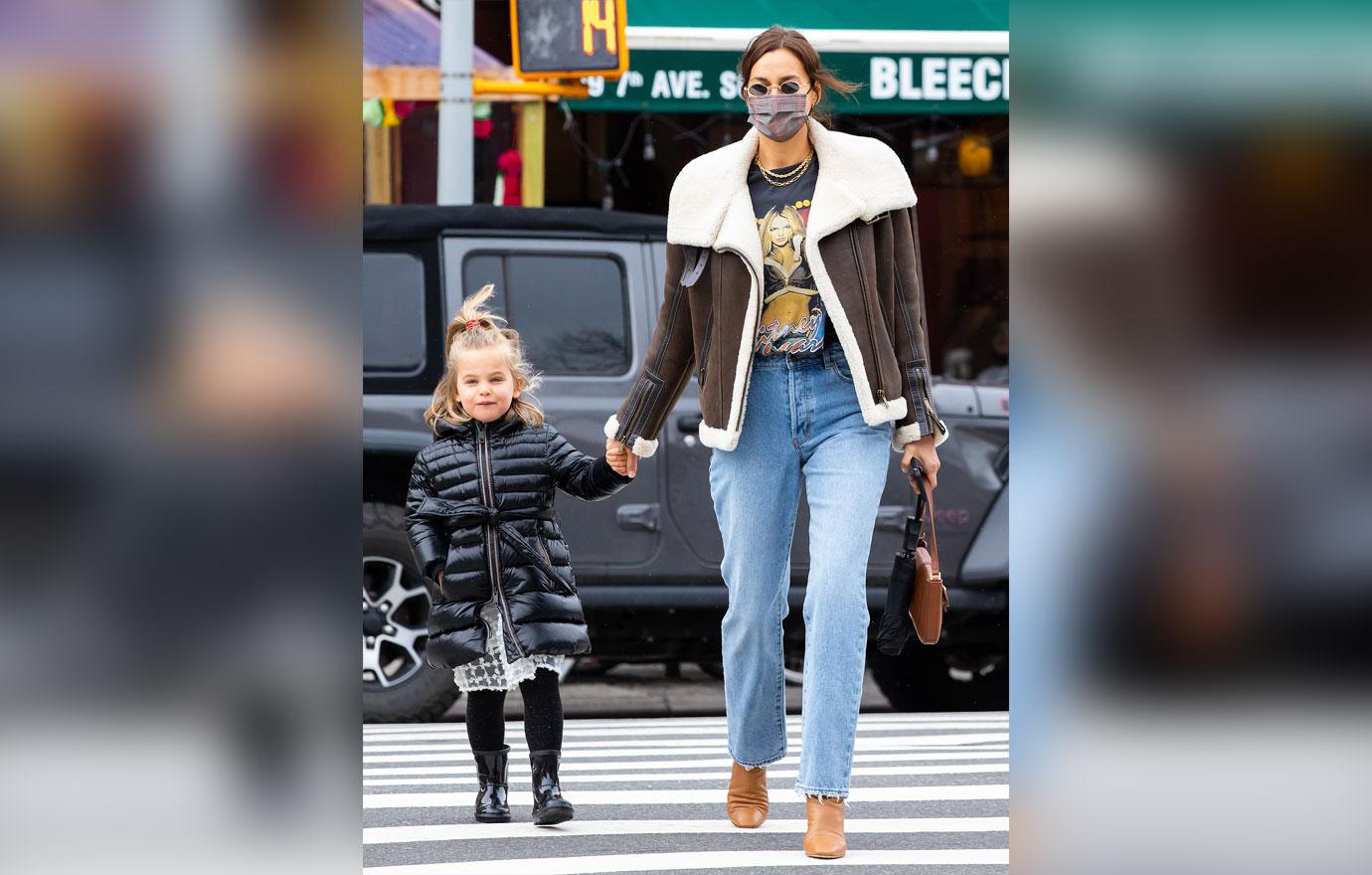 She continued, "I always try not to stay away from my daughter for more than a week, but I also don't want to be this woman who's not truthful to herself, because I love my work and I was raised in a woman-run household. I want my daughter to know that momma has a job in her life because I want to raise a strong, powerful woman. Presents and food do not come out of the blue."
Article continues below advertisement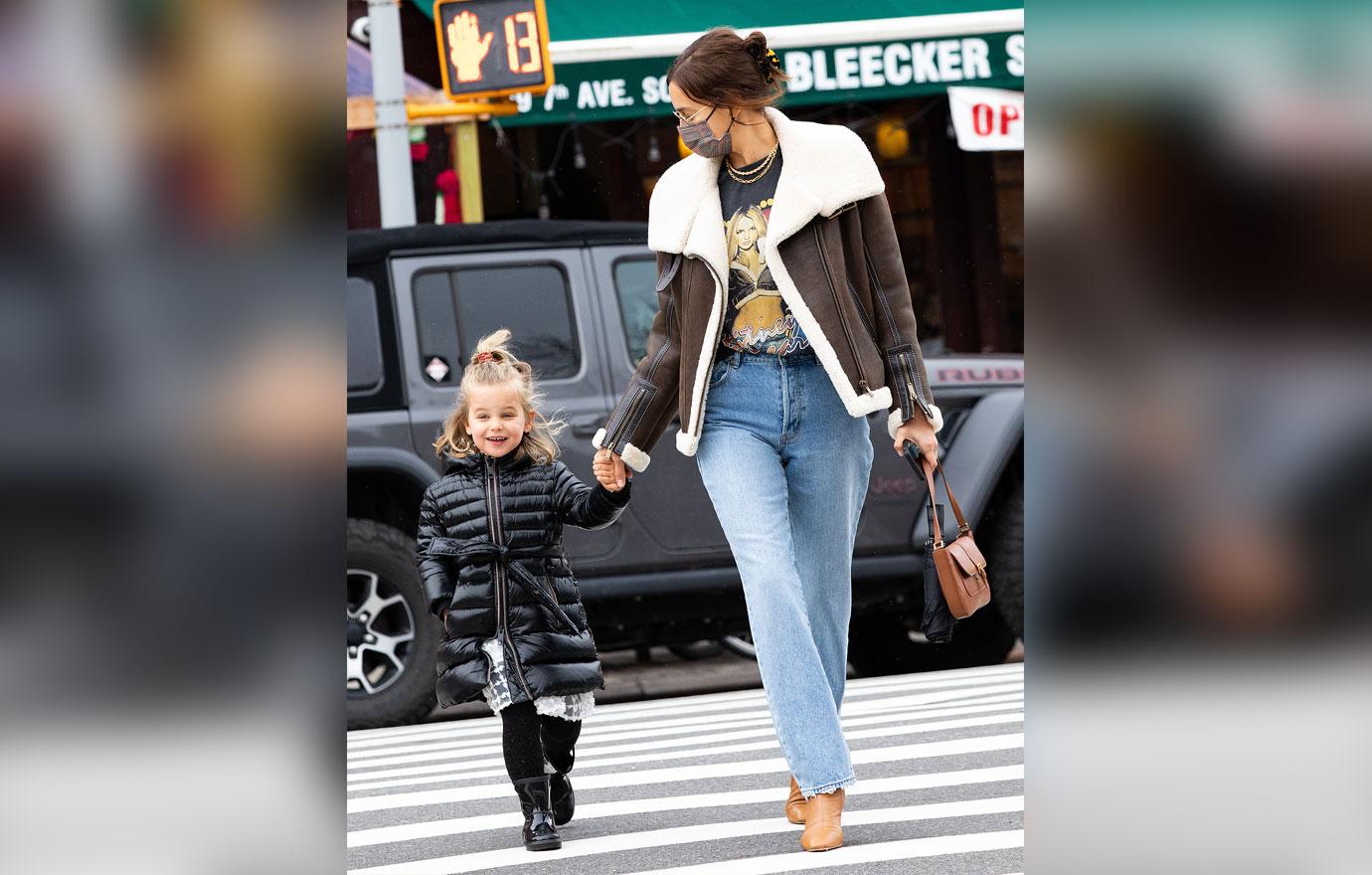 "It's definitely a learning process. But one thing I can tell you, my relationship with my mom changed," she said about motherhood.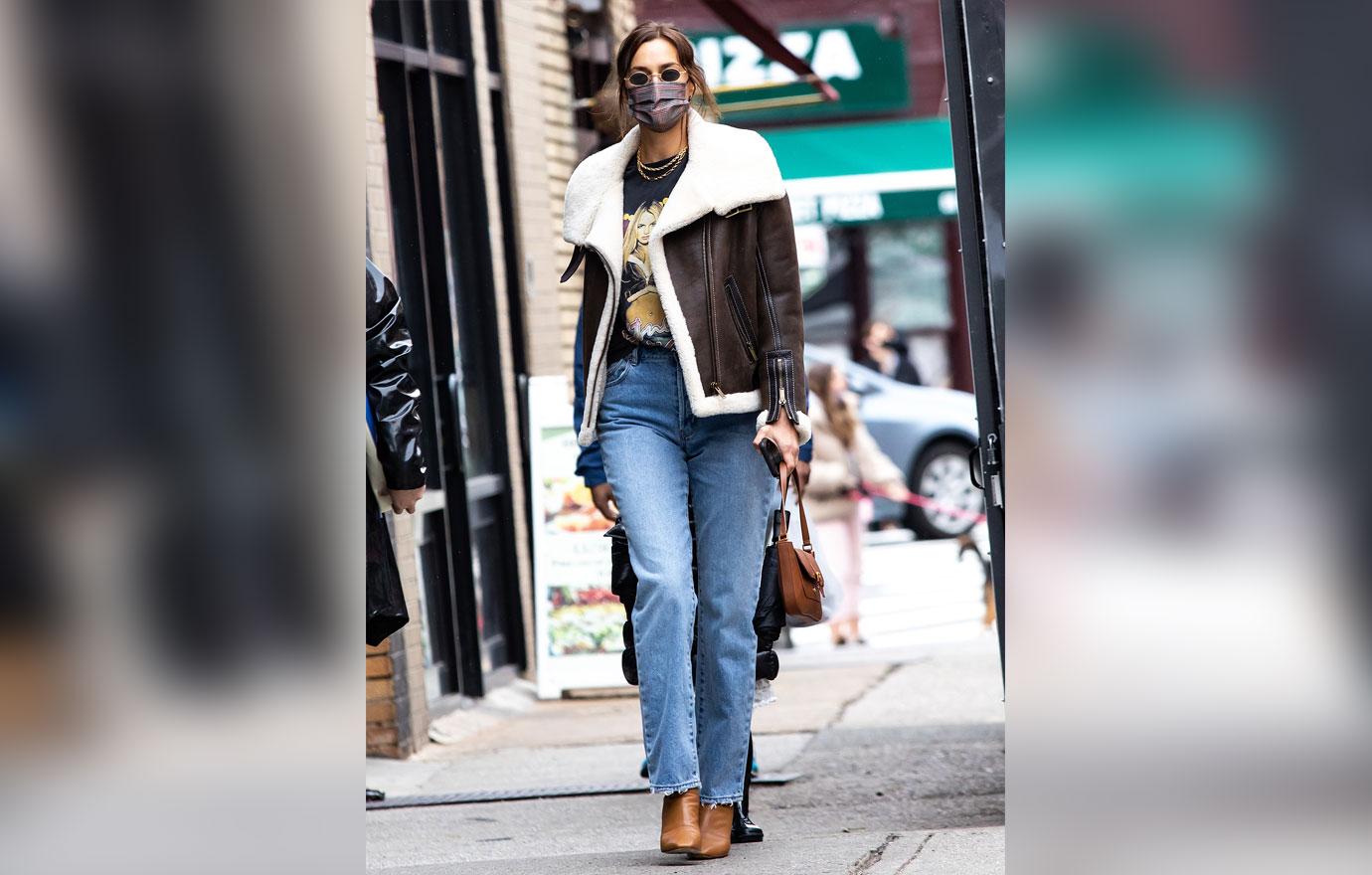 Shayk and Cooper split in June 2019 after four years together. However, it seems like the mom-of-one is not ready to find her other half just yet.
"Well, I'm still adjusting. It's a new chapter in my life, and I really believe in fate. If the universe sends me the right person, I will think about it," she declared. "I have a strong personality and I definitely know what I want, and I think some men are scared of that. If somebody's out of my life, they're out of my life and I really cut all the ties, you know? I think some people are really scared of this coldness. I also think not many people know that underneath this there's a nice, sweet person who cries in interviews."