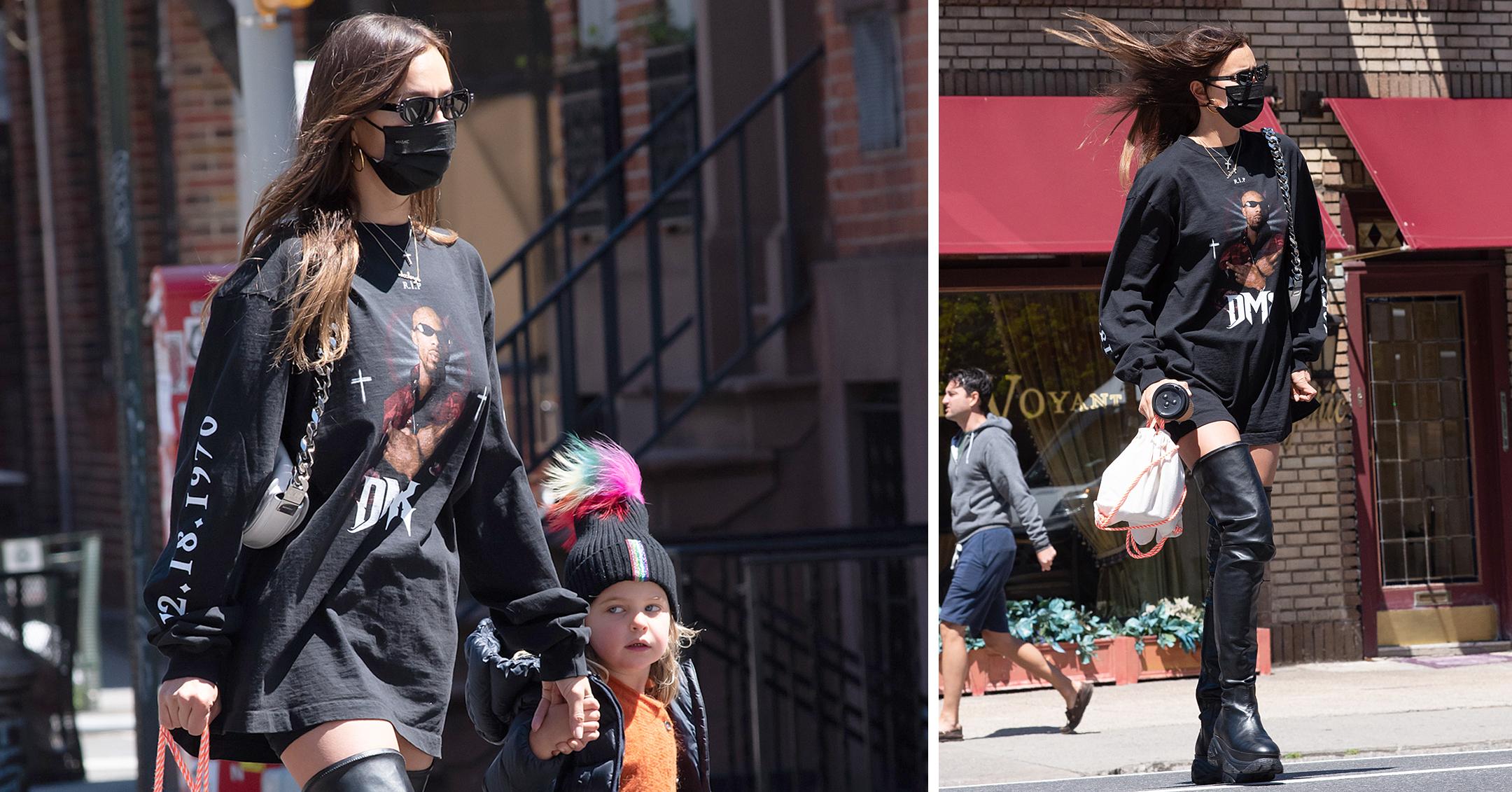 Model Irina Shayk Pays Tribute To Late Rapper DMX By Wearing Charitable Sold-Out Tee: Photos
Gone, but never forgotten. A few weeks after rapper DMX died at age 50 due to a drug overdose, model Irina Shayk stepped out wearing his face on a long-sleeved tee.

The sold-out shirt, which was a collaboration from Kanye West's Yeezy line and high-end designer Balenciaga, cost $200, but net proceeds from every purchase were donated to his family, as the "Party Up" crooner left behind 16 children.
Article continues below advertisement
Scroll down to see Shayk's memorable outfit.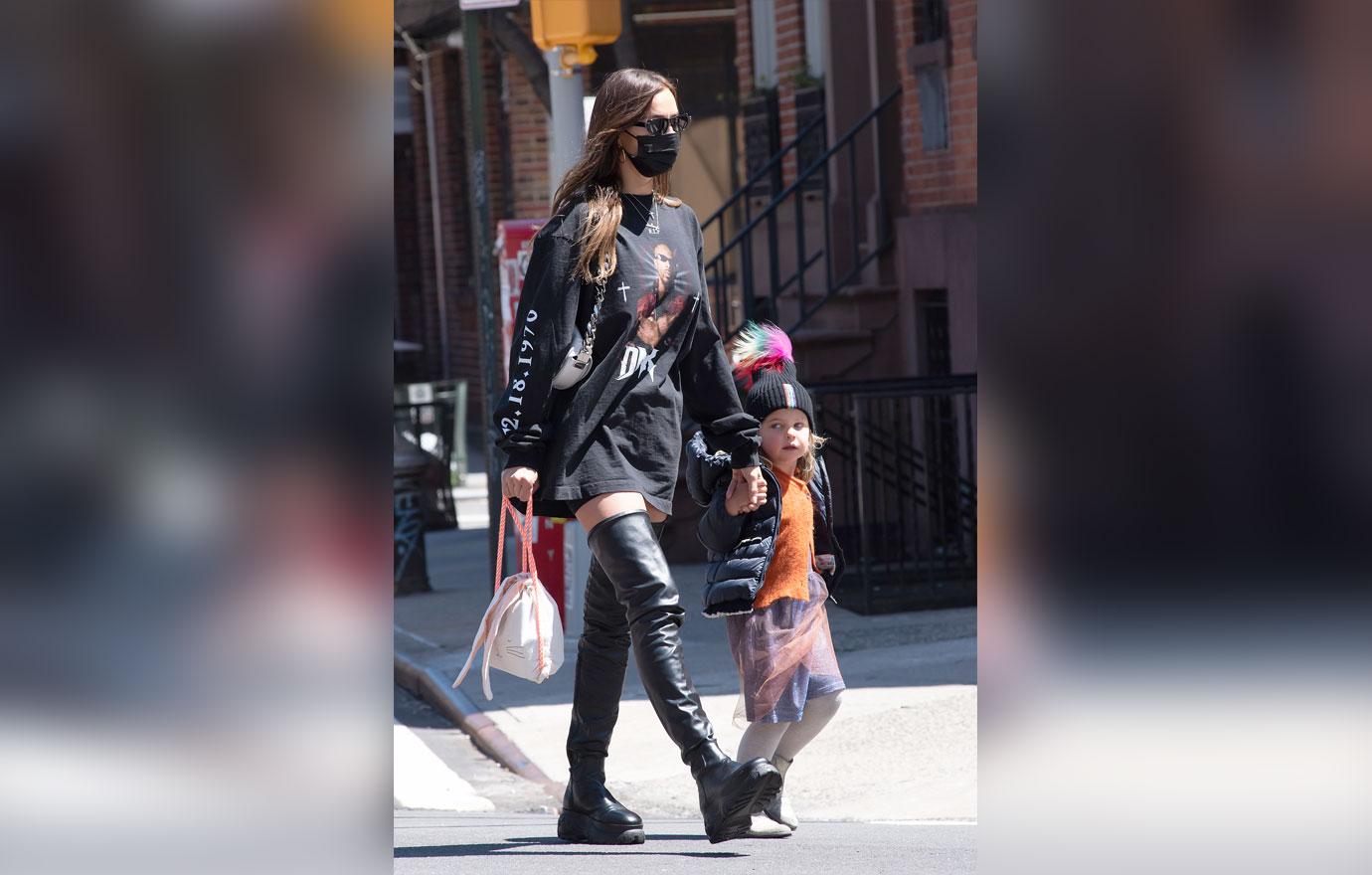 While in Tribeca, the model held hands with her and ex Bradley Cooper's 4-year-old daughter, Lea, who was wearing a puffer jacket and an orange cardigan over a periwinkle dress with white tights. The tot added another pop of color with a black beanie that featured a rainbow of feathers.

Shayk turned heads as usual in a pair of black thigh-high platform boots and let the oversized shirt act as a dress. She accessorized with earrings, two necklaces and a pair of sunglasses.

The mother-daughter duo are always seen walking around the Big Apple. Just a few days earlier, Shayk and her little girl stopped for ice cream in the West Village.
Article continues below advertisement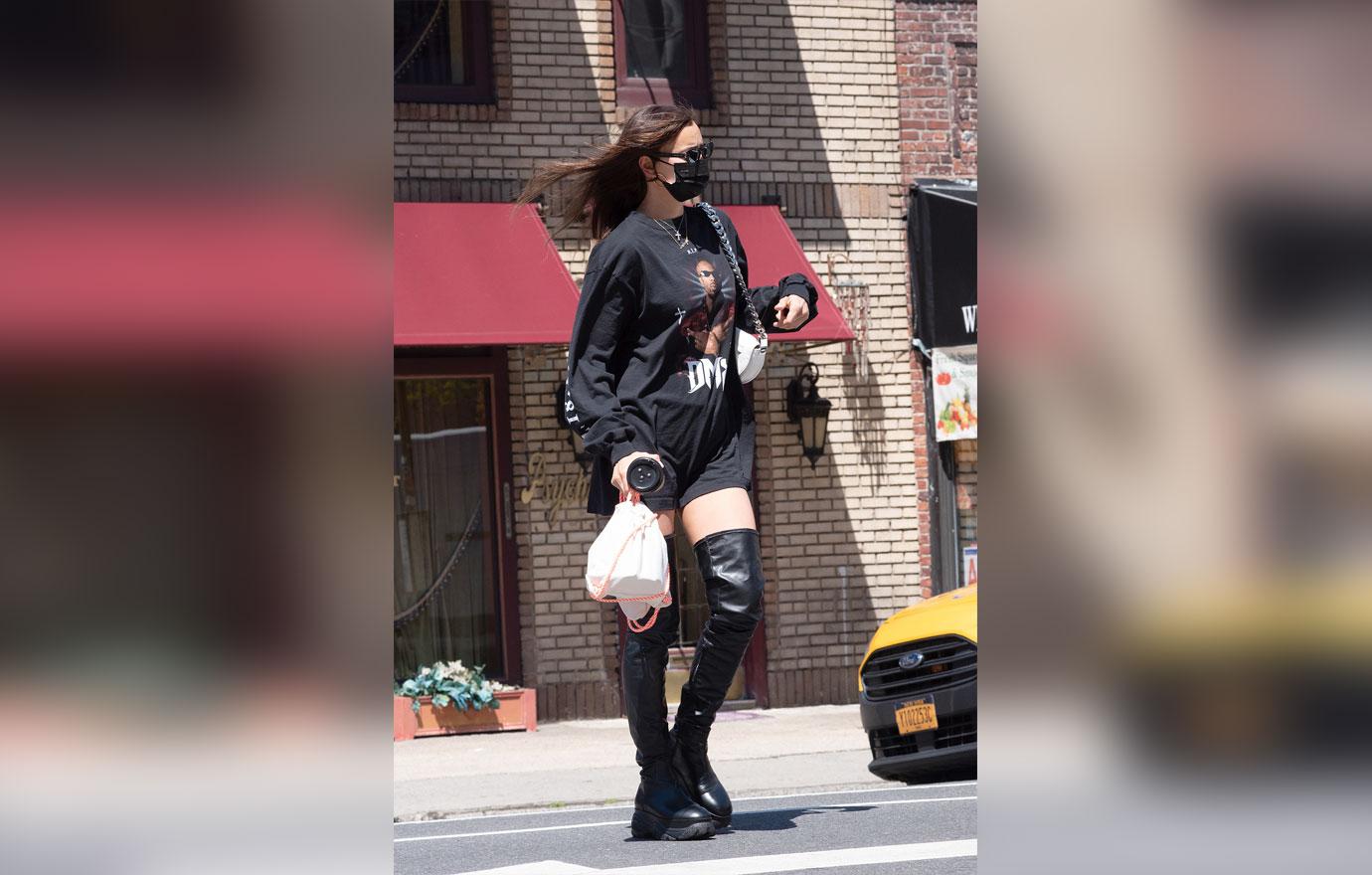 Shayk held on to a bag, coffee mug and her white purse, which featured a silver chain strap, as she crossed the street.

One sleeve of her shirt features the rapper's birthday, "12.18.70," while the other marks his date of death, "04.09.2021." On the back, the words "in loving memory" are written in white.

The front side shows DMX's photo, which pictures him in sunglasses and flashing two peace signs. Two white crosses surround his face.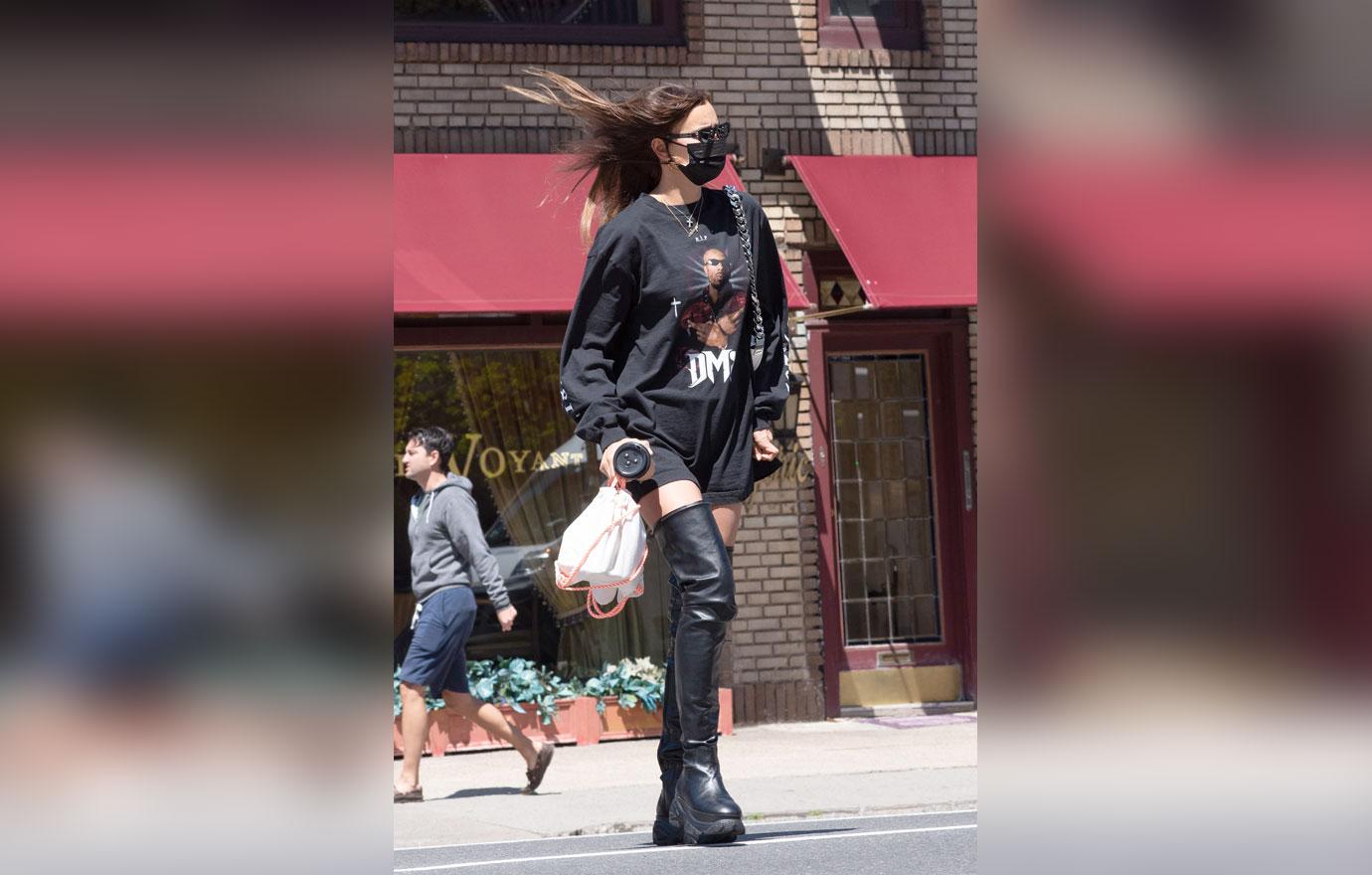 Though the confident star now has no problem embracing her body or trying out new styles, she admitted she never focused on her femininity when she was younger.

"I always felt like I was born in the wrong body. I felt I was supposed to be a boy," she revealed to Vogue. "Of course, later on in life I outgrew that, and I love being a woman," she noted. "But I remember that feeling."