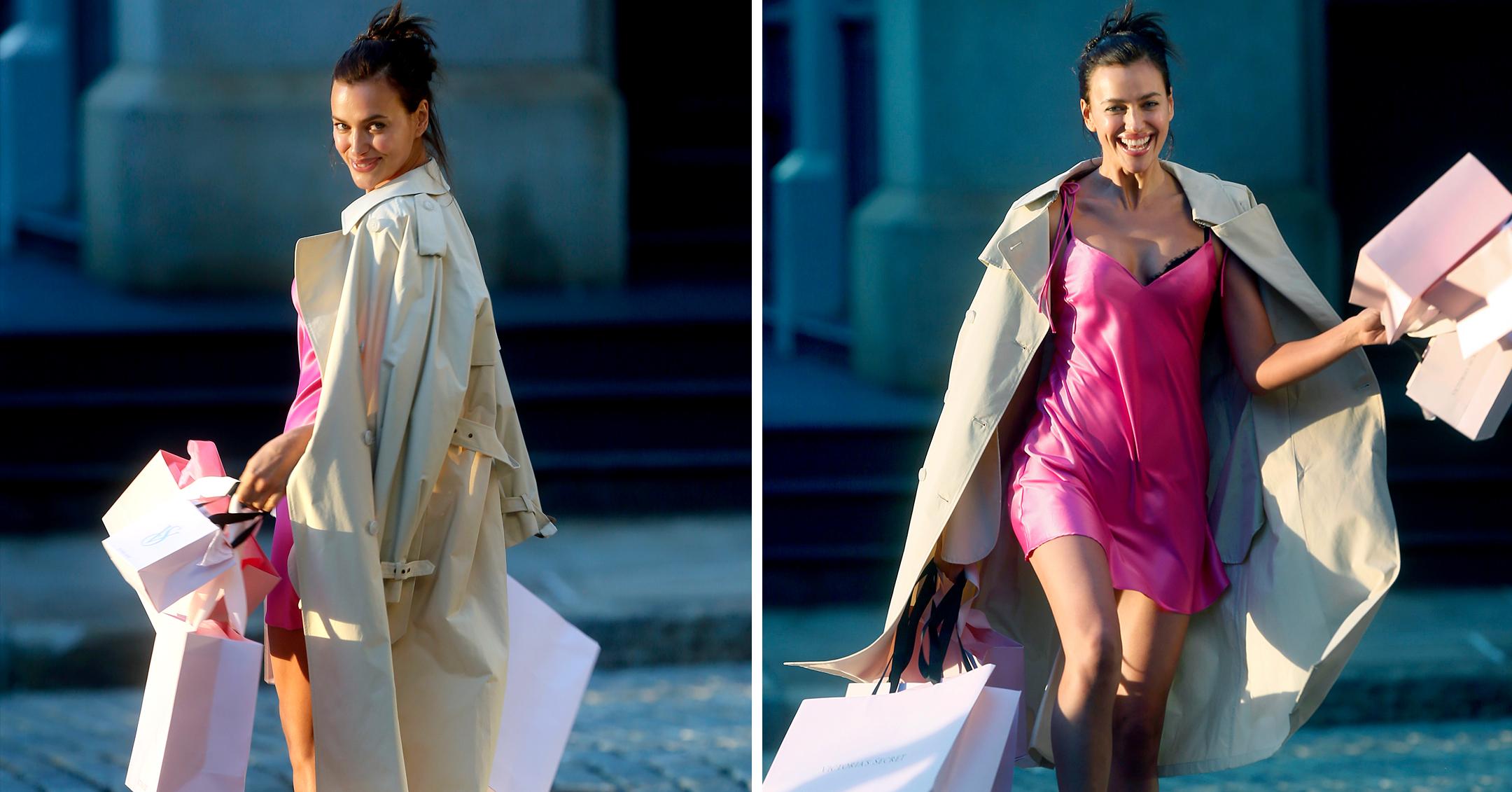 Irina Shayk Is Pretty In Pink As She Stars In Victoria's Secret Photoshoot — Photos
Happy as a clam! Irina Shayk put on a show when she was spotted participating in a photoshoot for Victoria's Secret in New York City on Tuesday, April 13.
The model couldn't help but smile as she walked around the streets of Manhattan.
Article continues below advertisement
Scroll through the gallery below to see her adorable and trendy look!
Article continues below advertisement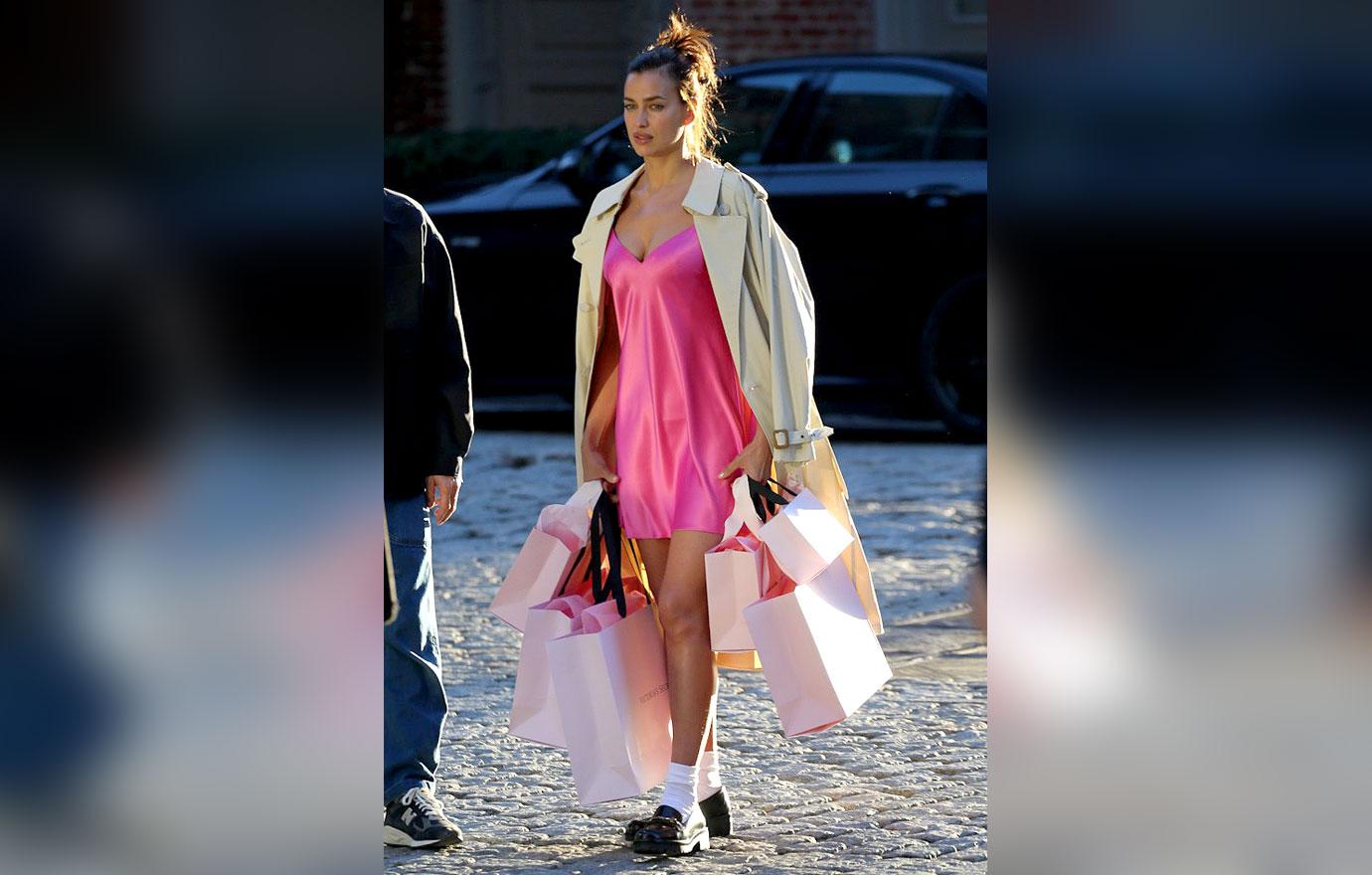 The brunette babe carried six Victoria's Secret bags while she posed for the camera.
Shayk also looked adorable in her pink dress, long beige trench coat, black shoes and white socks.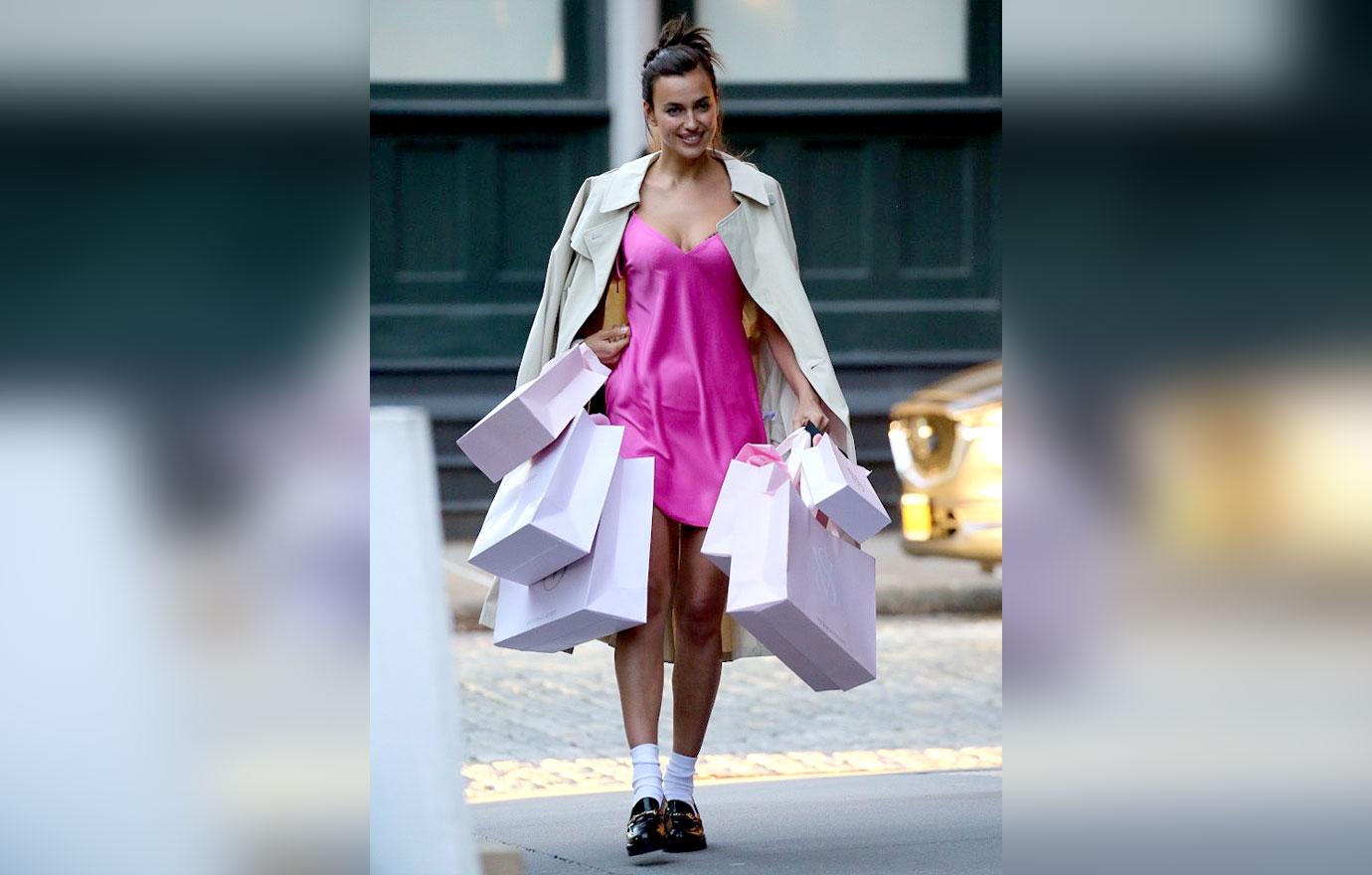 Smile! The mom-of-one walked up and down the street with her packages.
Article continues below advertisement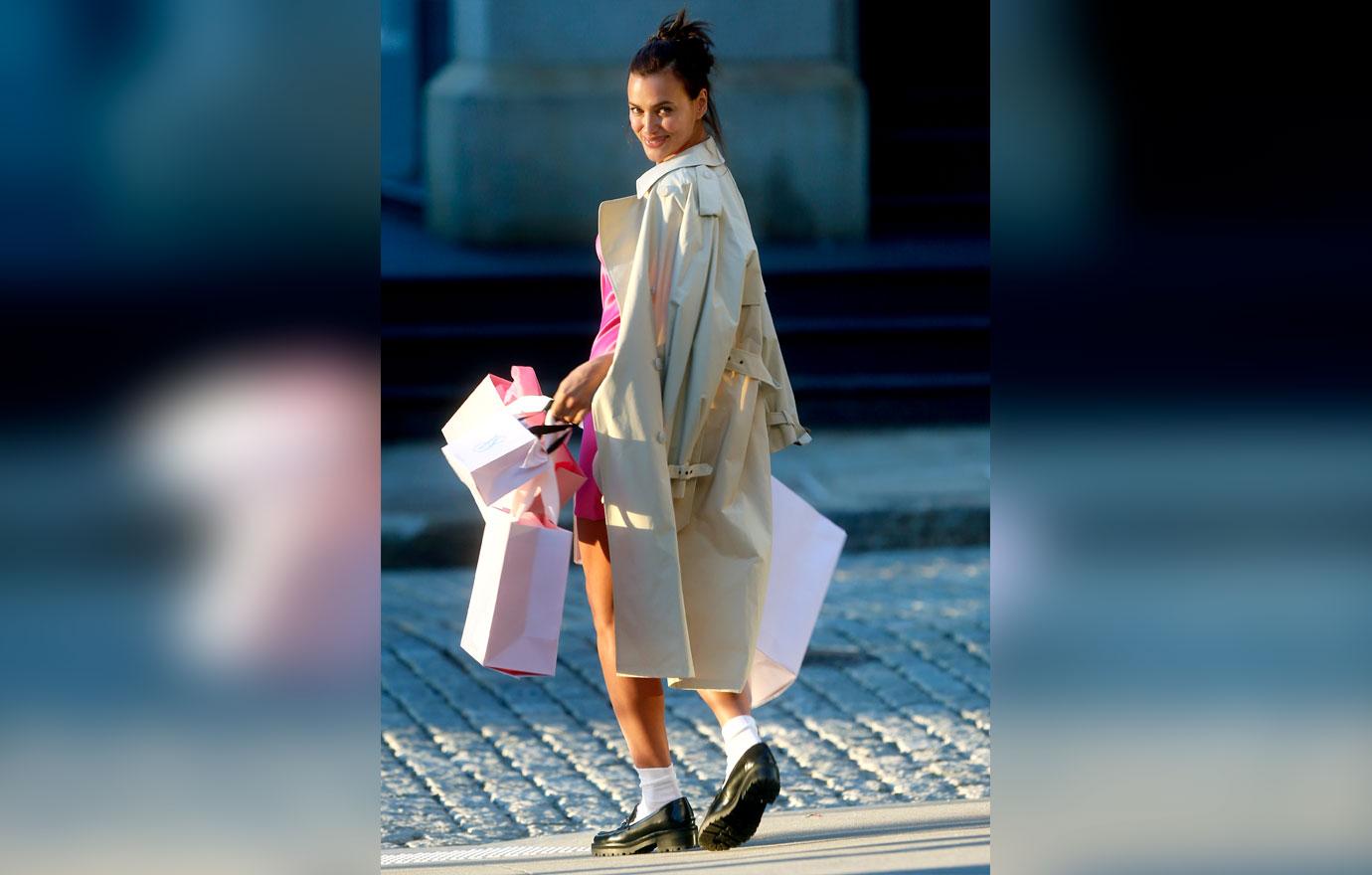 Girl knows her angles! The stunner turned around for the camera.
Shayk, who shares daughter Lea with ex Bradley Cooper, has an amazing work ethic.
"People think I have a team of like 20 people, but it's going to make me more nervous to have somebody else to help me. I think I like to be not helped," she said. "I'm a Capricorn. I really like everything to be in place. In my house, everything is perfect."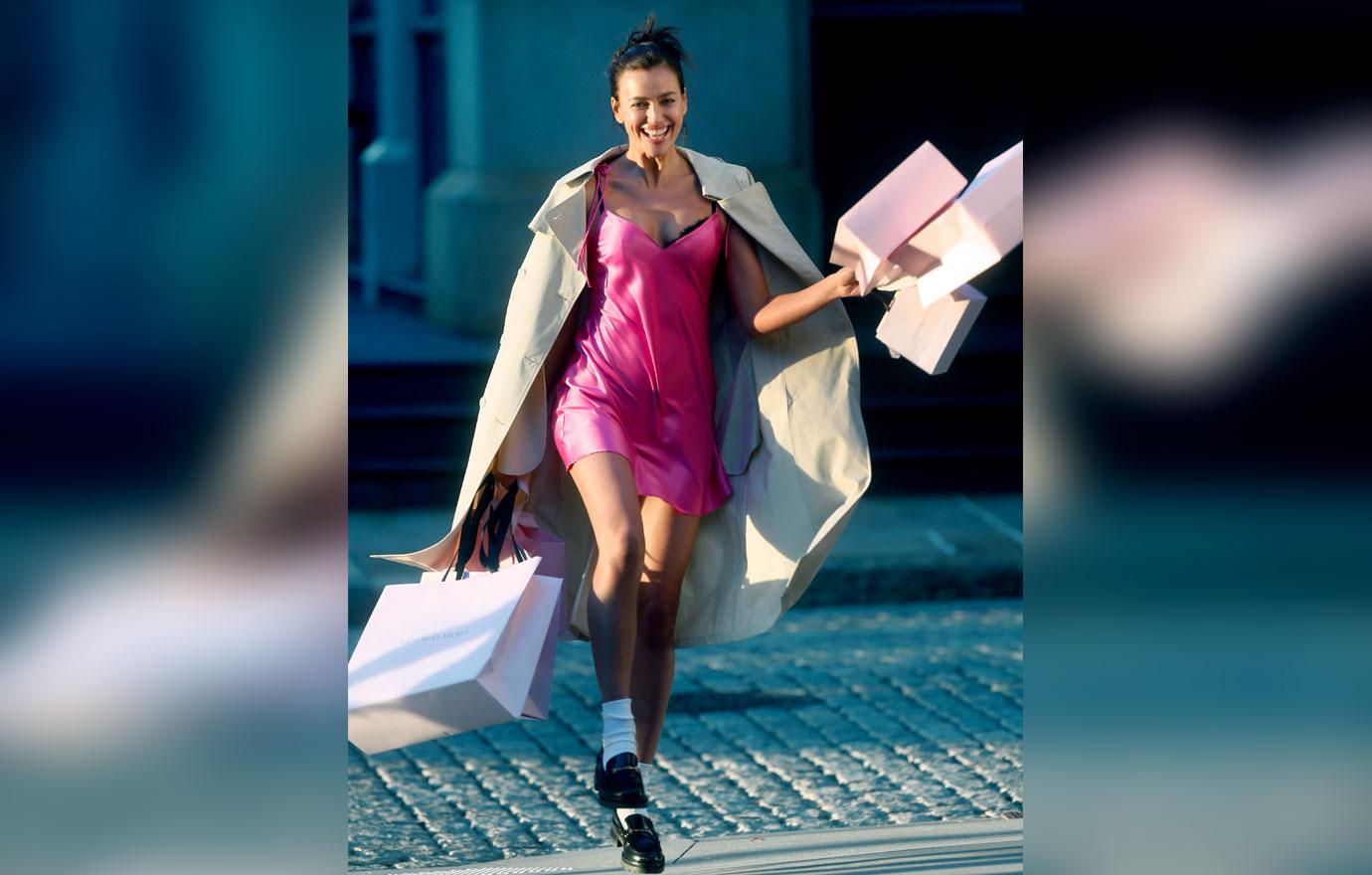 "Now when I come back to Paris and I have my driver and I stay in a hotel, I really appreciate how I live and how lucky I am. Nothing comes easy in your life. From my childhood, in those times where there was no salary for my mom and dad, I think you're in survival mode. It teaches you to work hard. It teaches you that nobody will come and give you something," she said of her successful career.
Article continues below advertisement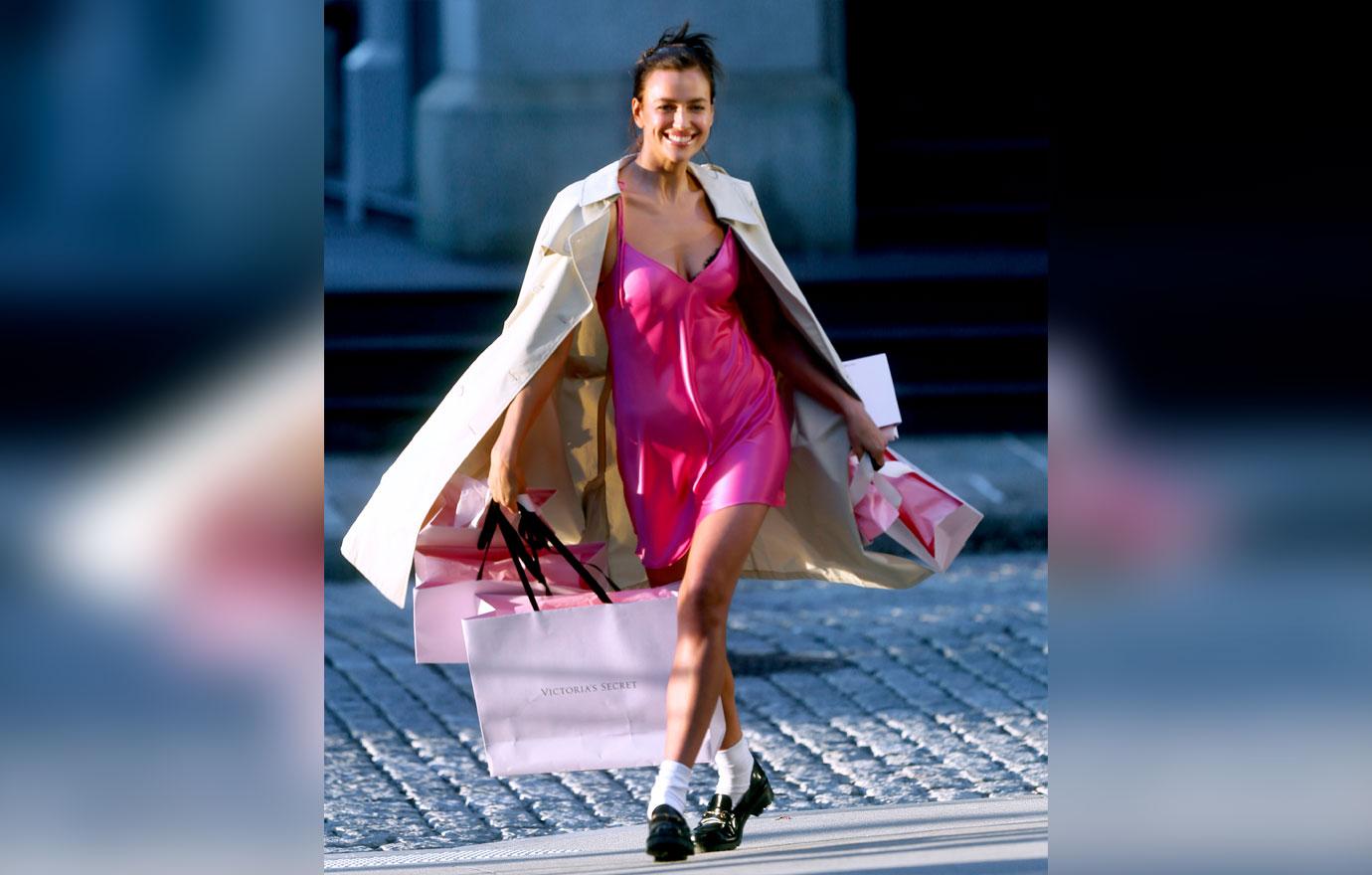 Shayk doesn't hide the fact that her life is rainbows and butterflies. "I always promote natural beauty because I think we live in this perfect world where everyone wants to be perfect. But I'm not perfect. Sometimes I have a double chin. Perfection doesn't exist," she said.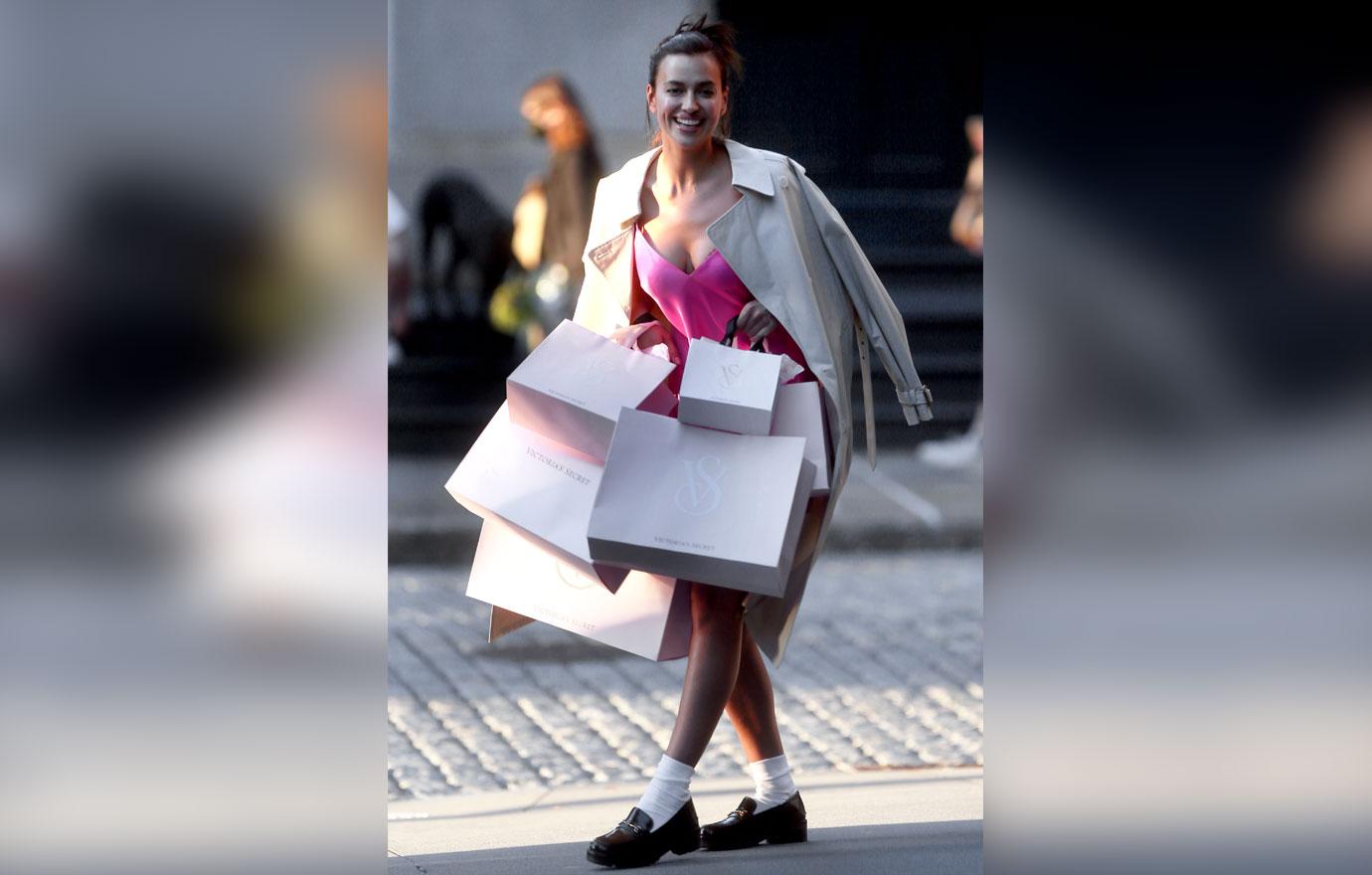 "I'm going to have wrinkles and I have wrinkles. You just have to accept the idea of aging and of bodies at every stage, and just celebrate it. In life, we have to let it go and understand it's a human process not to be perfect," she said of getting older.
Article continues below advertisement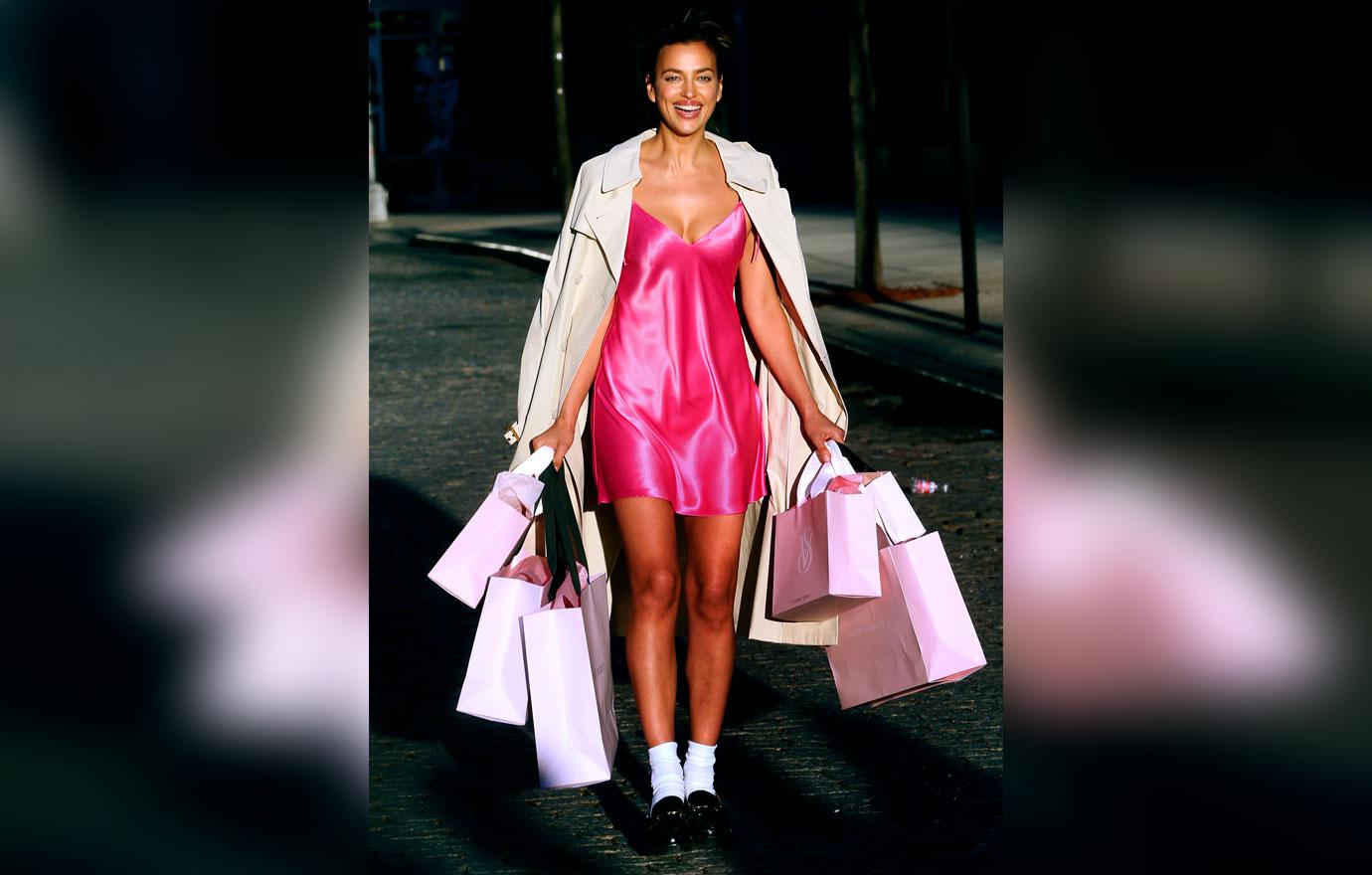 These days, the Russia native is focused on hanging with her daughter and pals. "And my friends, they really care about the real stuff — they care about you just being real," she said.