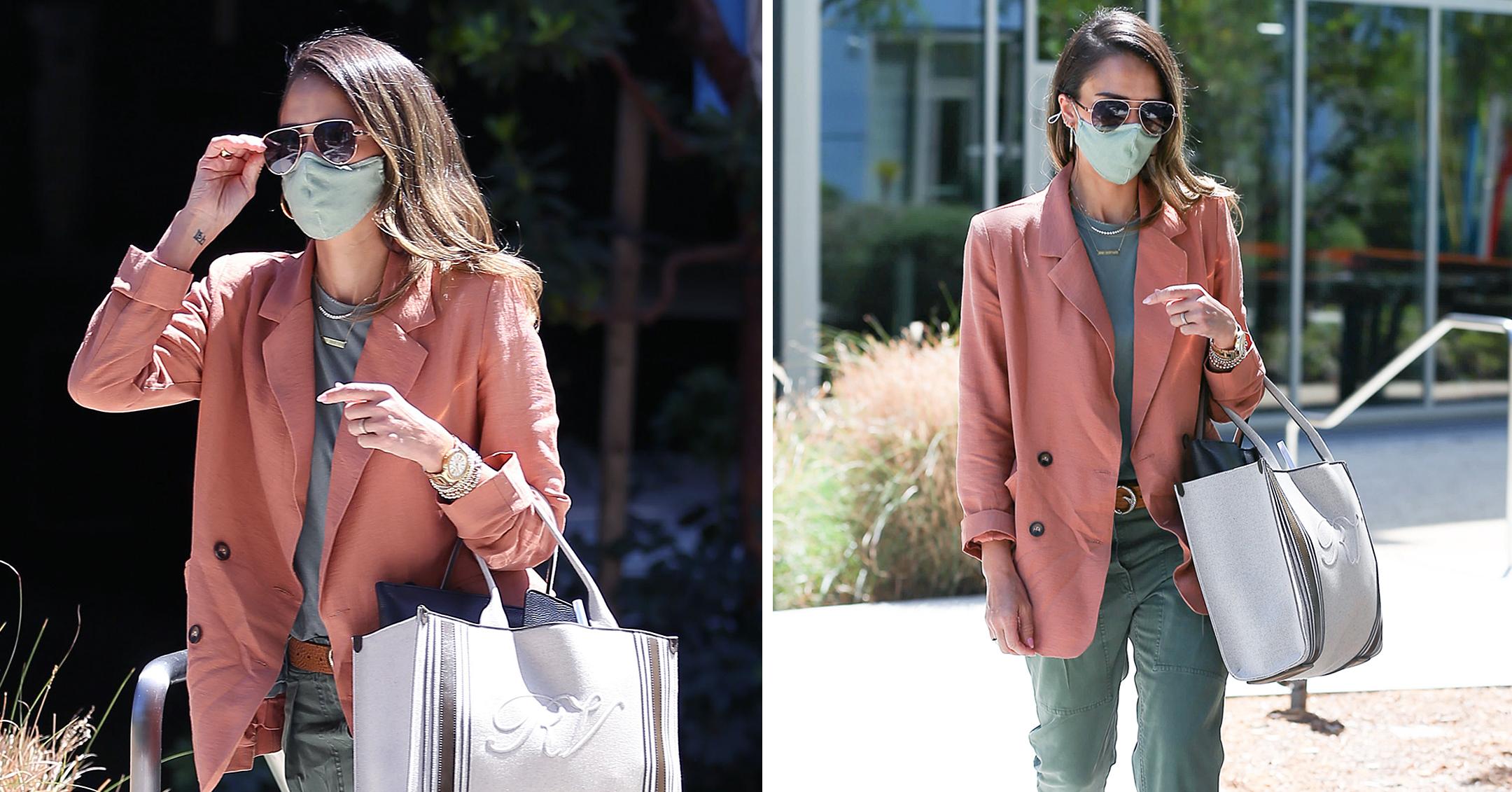 Jessica Alba's Outfit Can Brighten Up Any Room — See Photos That Prove The Businesswoman Is Ready For Spring!
Jessica Alba's outfit can make any head turn! The star donned a pink suit with green pants and a gray shirt while walking to the Honest Company's office in Los Angeles, Calif., on April 9.
Scroll through the photos below to see her cute look!
Article continues below advertisement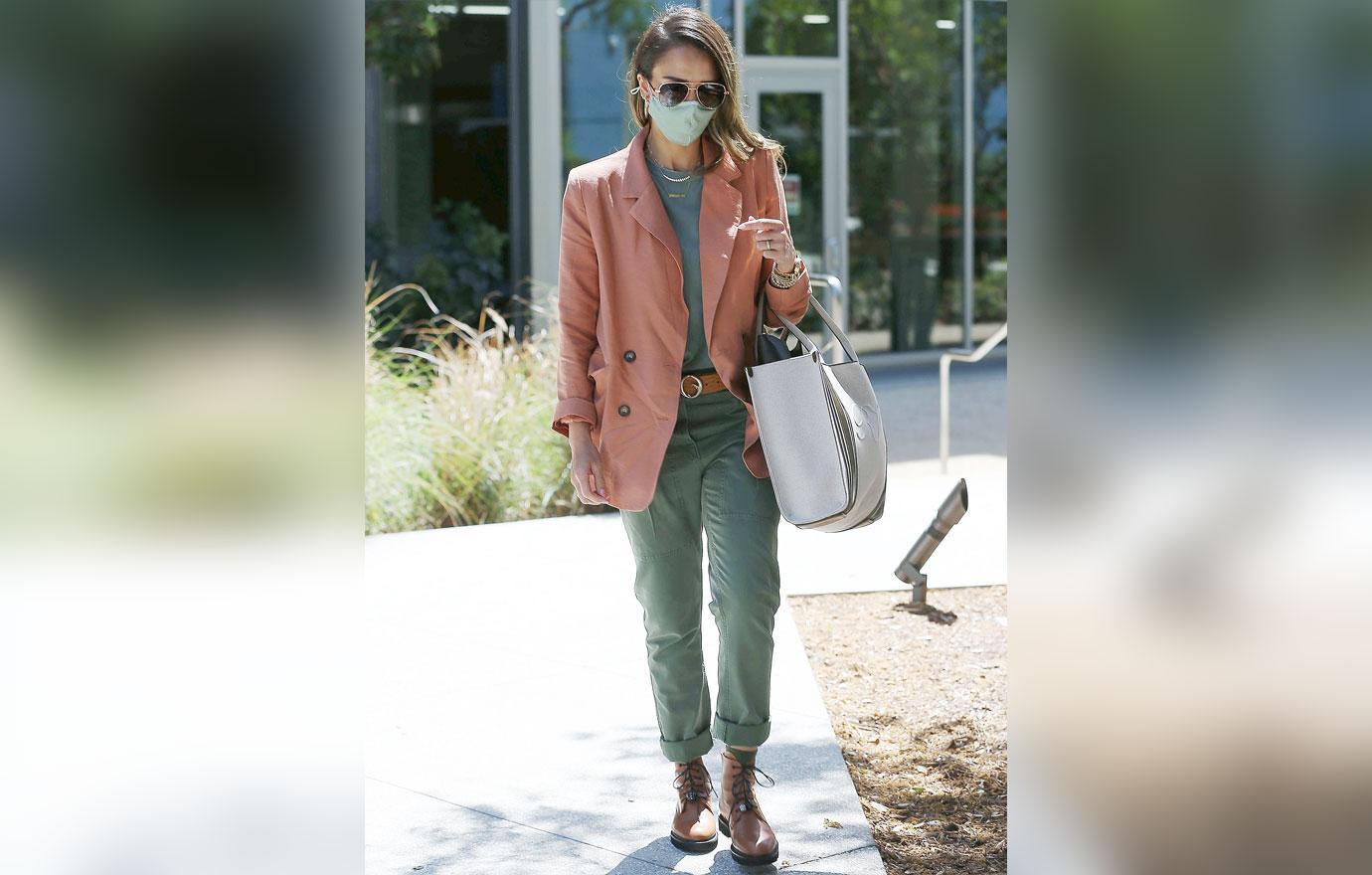 The brunette beauty also wore brown boots in addition to a white purse, a face mask and sunglasses. Just a few weeks ago, Alba looked chic in a flower dress when she arrived at her office.
Article continues below advertisement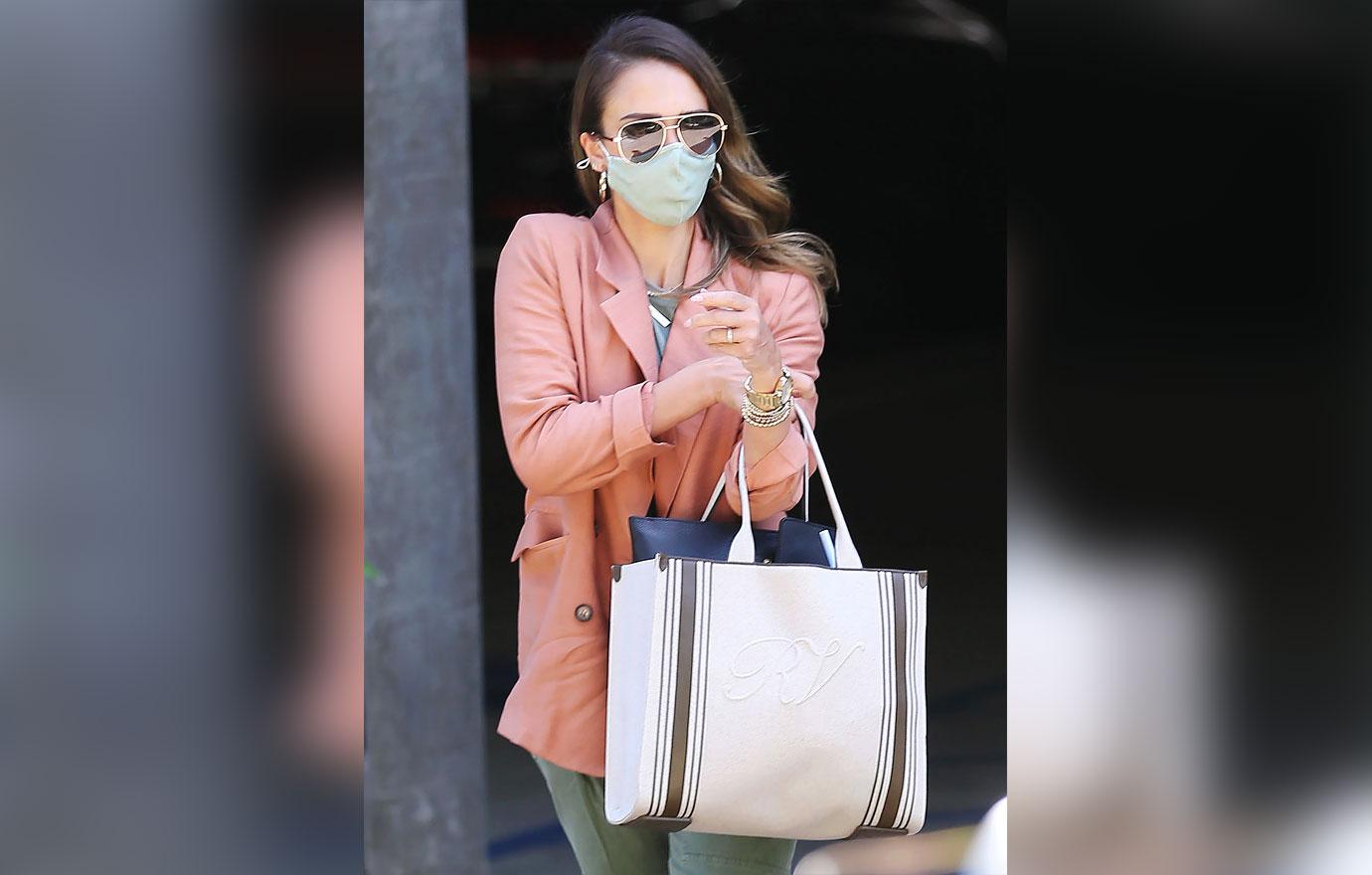 The businesswoman tries to start each day on a positive note.
"Every day is different so it really depends on what I have going on. Usually, I kiss my kids and my husband and then I get the kids ready for the day. I cook them breakfast, do their hair, make sure they have everything they need for school. Then once the family is all ready, I'm either off to the gym or off to work," she shared.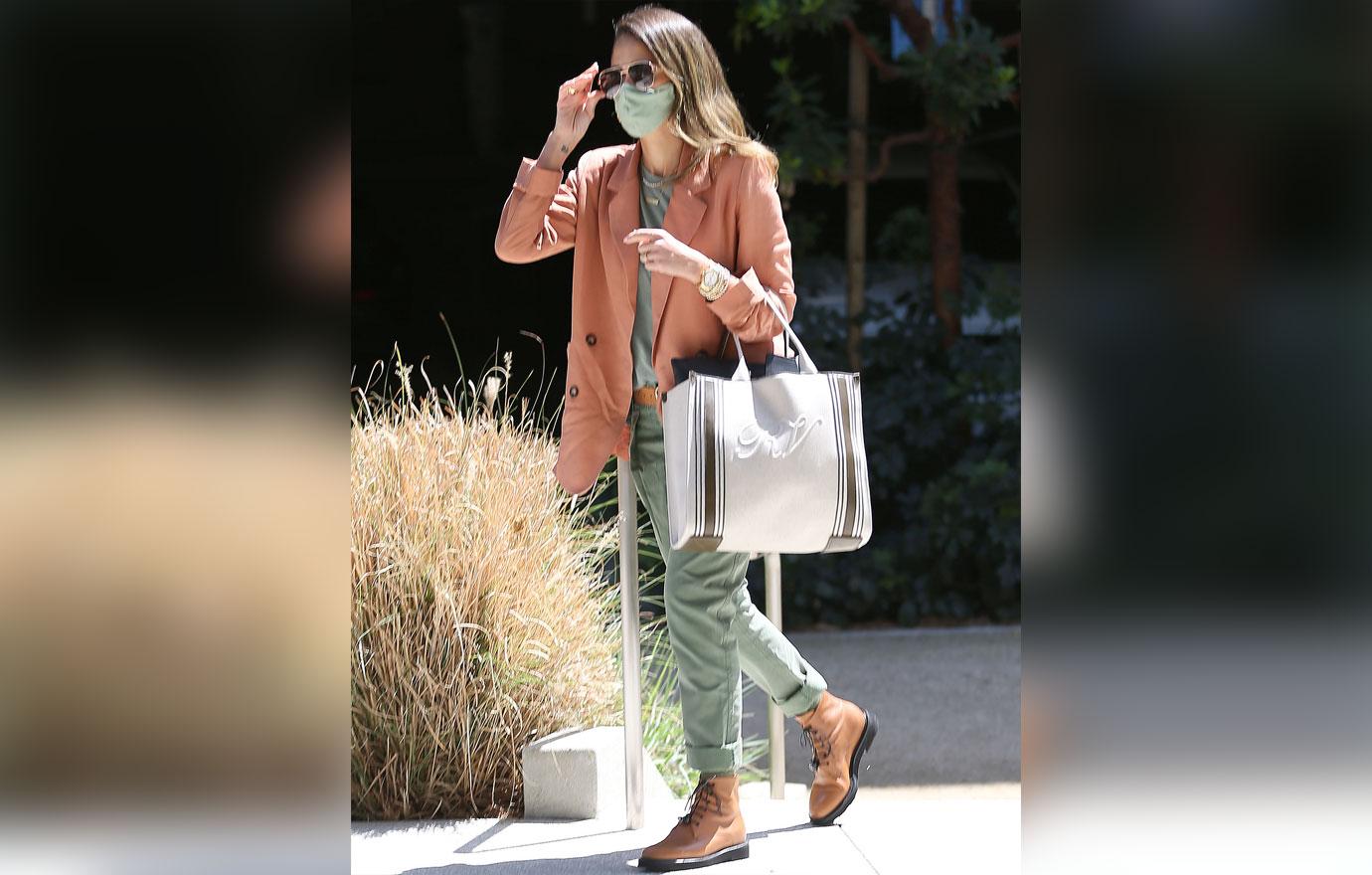 "When I'm with my kids, I try not to think about work. When I'm at work, I stay focused on what's going on in the office. When I'm with my husband for a date, he's my priority. I also like to give my brain mini breaks. If I'm in back-to-back meetings, I'll take a break and walk around the office or go to the bathroom, just to give myself a minute to recharge," she said of how she maintains a work-life balance.
Article continues below advertisement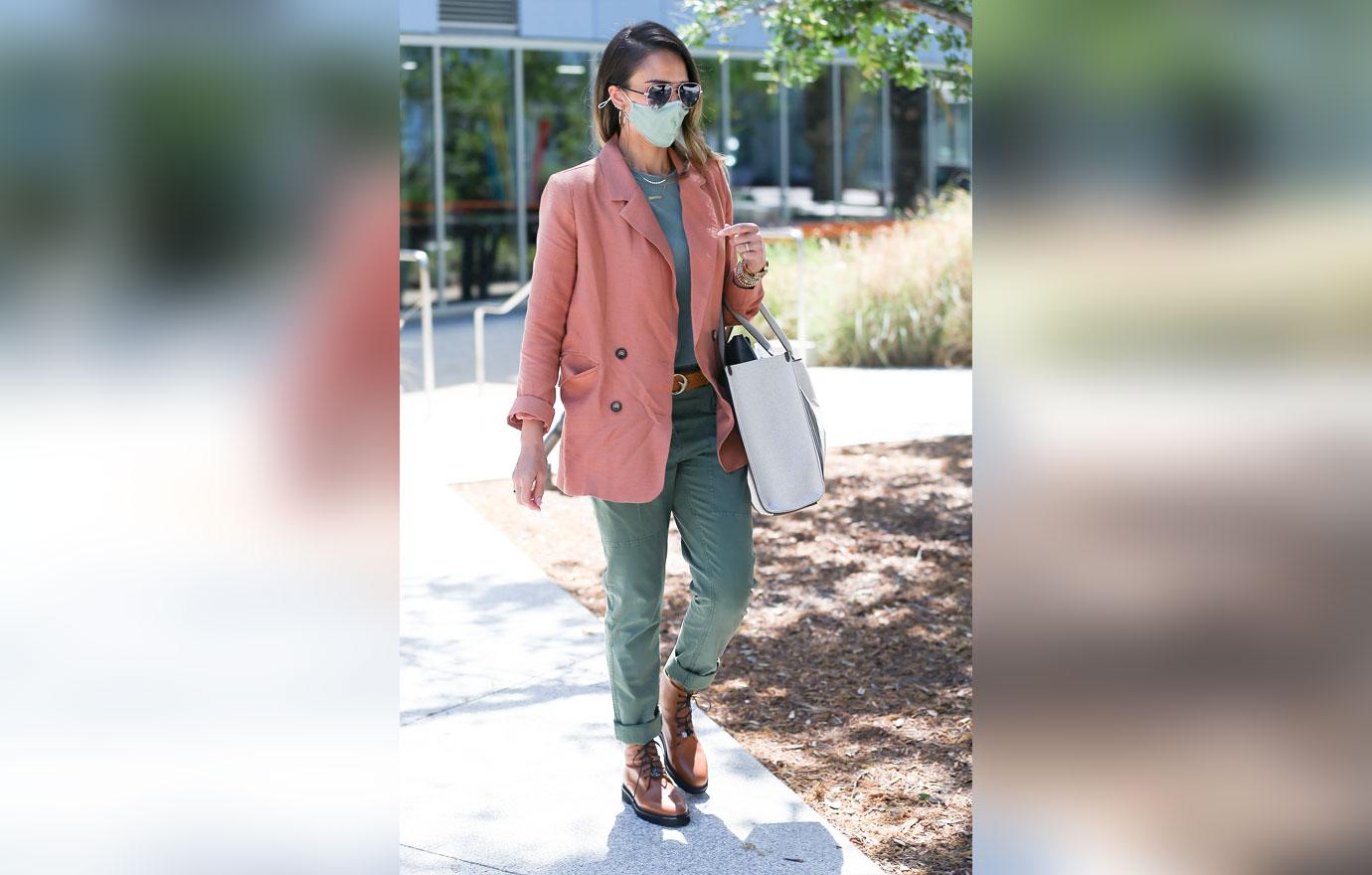 Despite being in the spotlight for many years, Alba had a different plan when it came to her career.
"I always knew I wanted to be an actress. The passion for business came later when I knew I needed to start The Honest Company," she shared.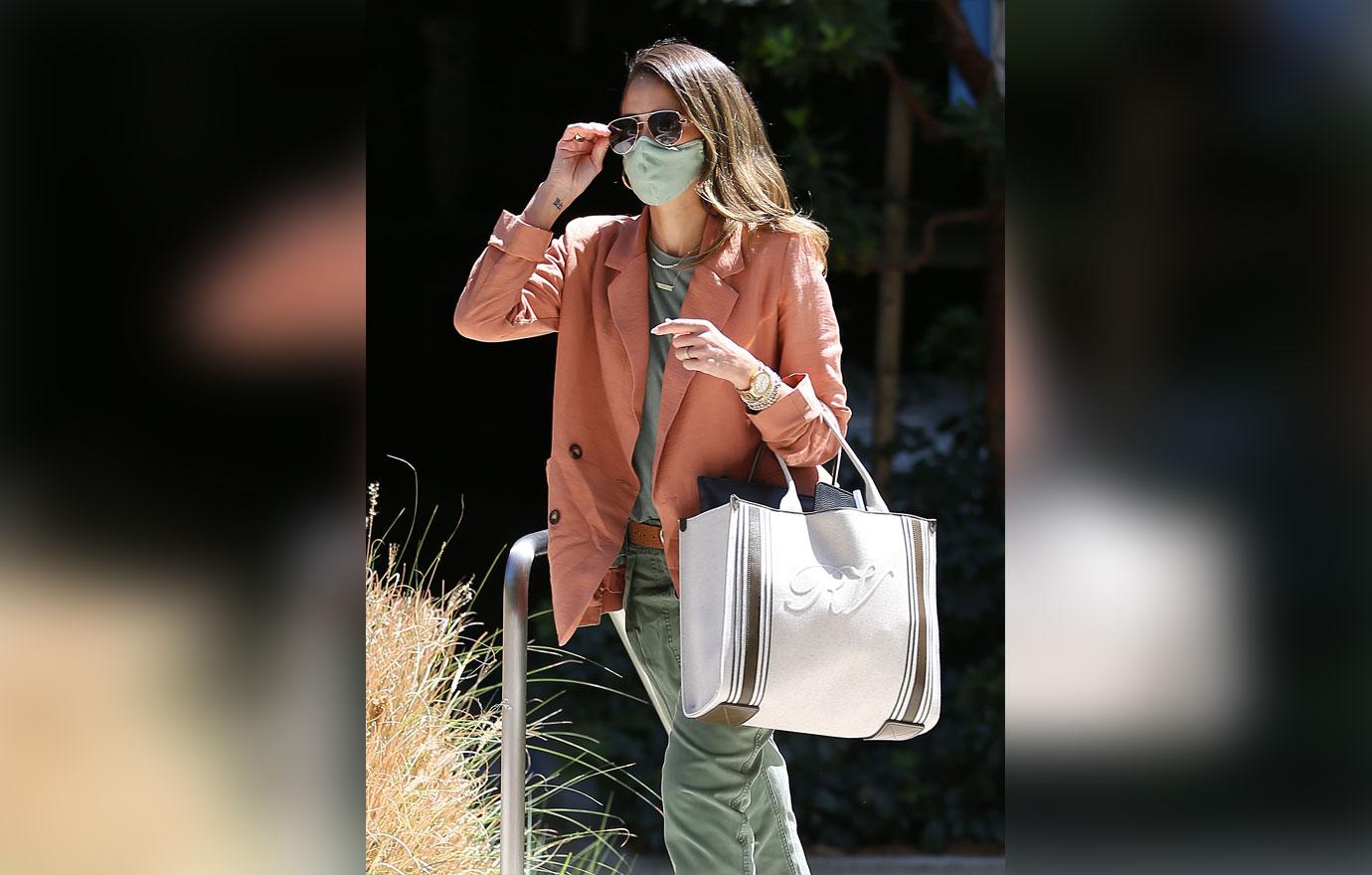 "James Cameron was one of my early mentors, and he really taught me the importance of filling gaps and finding solutions to problems, regardless of whether you're the most experienced or qualified in your own mind. He motivated me to go after everything I want and believe in," she said.
She added, "When I decided to launch The Honest Company, I didn't have any background in business, but I saw a need in an industry I felt passionate about, channeled James' advice and started my own company."