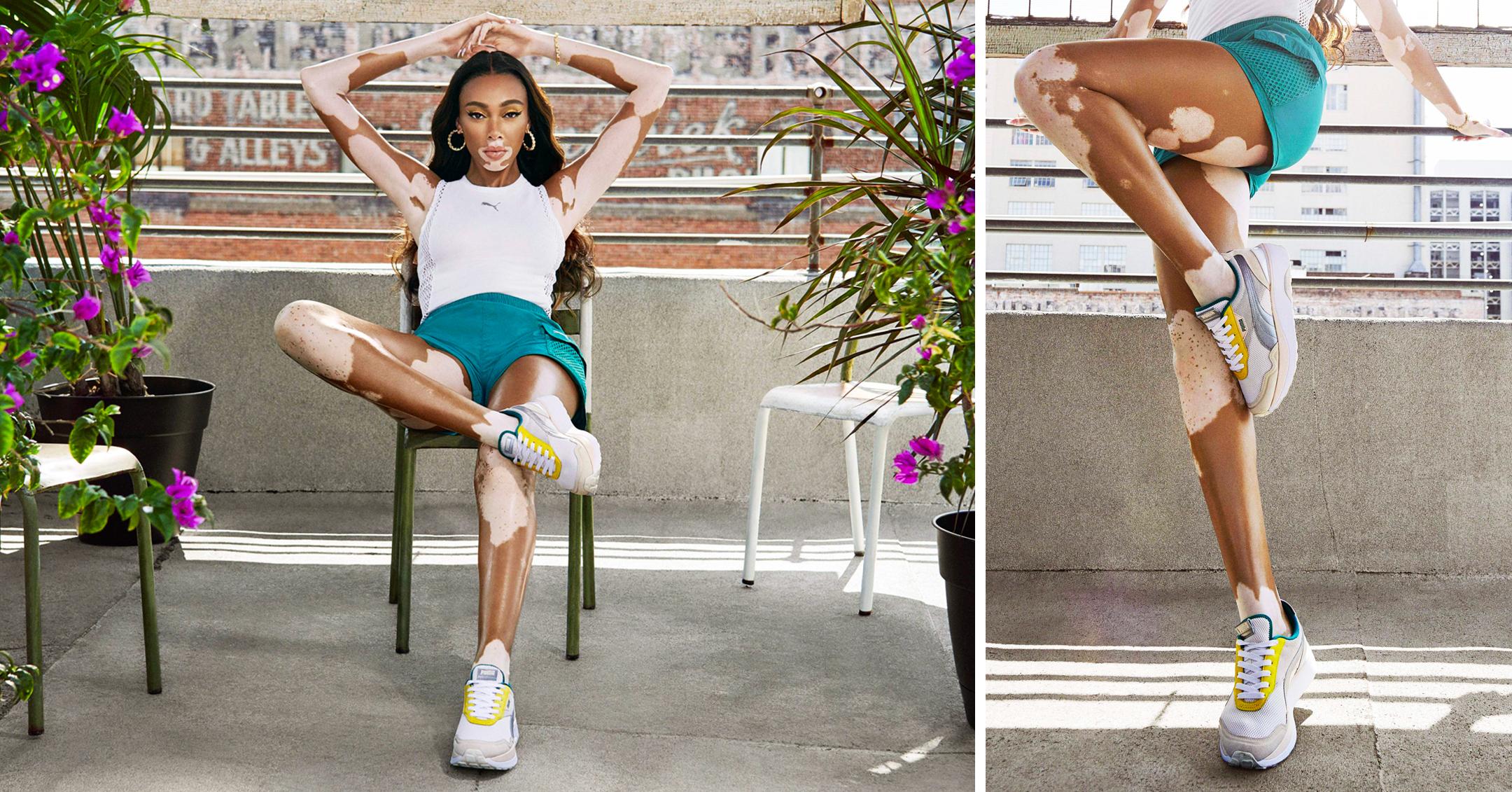 Winnie Harlow Looks Like An Athleisure Queen As She Models The New 'Ocean Queen' Shoes By Puma — Photos
Winnie Harlow traded in her over the top outfits for some athleisure wear, which included her modeling the new "Ocean Queen" shoes by Puma.
The Hollywood star not only showed off her adorable new kicks, but she also wore a Puma tank top and green shorts, which complimented her sneaks.
Article continues below advertisement
Scroll through the gallery below to see her fierce photos!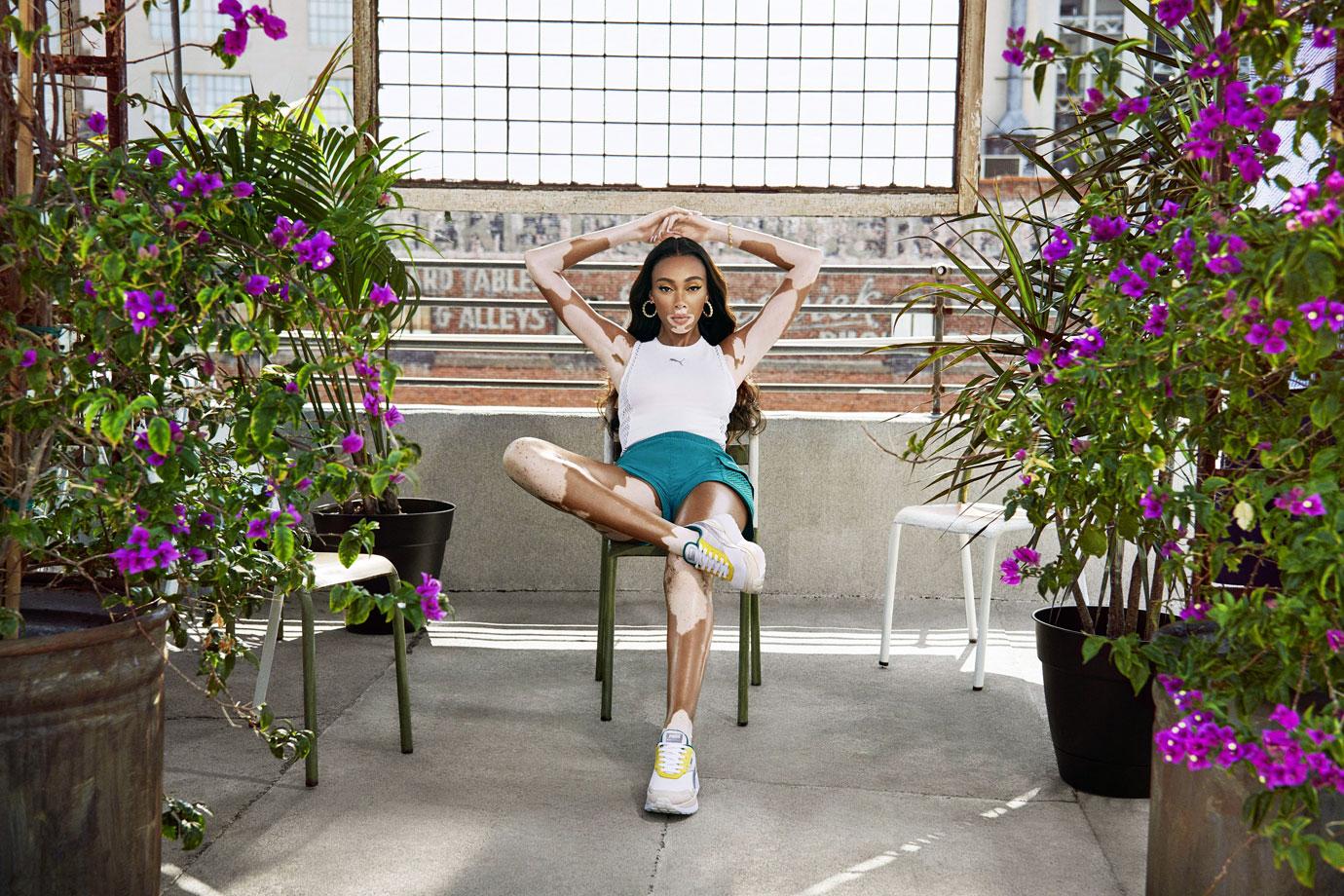 The brunette babe looked relaxed as she was surrounded by some gorgeous purple flowers. As for how Harlow keeps in tip-top shape, she revealed she has "a lot of different trainers" in London.
"But my go-to gym is Third Space. I hate cardio and I have to do a lot of it currently but I really don't like it, I prefer weight training," she explained of her routine. "Pilates is a lot of fun too, as I love to stretch. If I meet a new trainer, I always let them know that I love to stretch, and if they just make me put my arms up above my head and hold them for a few seconds I have to switch trainers. I did ballet when I was younger and I still practice my stretches after a workout. I also have a gym in my condo in Canada, so I work out a lot there too."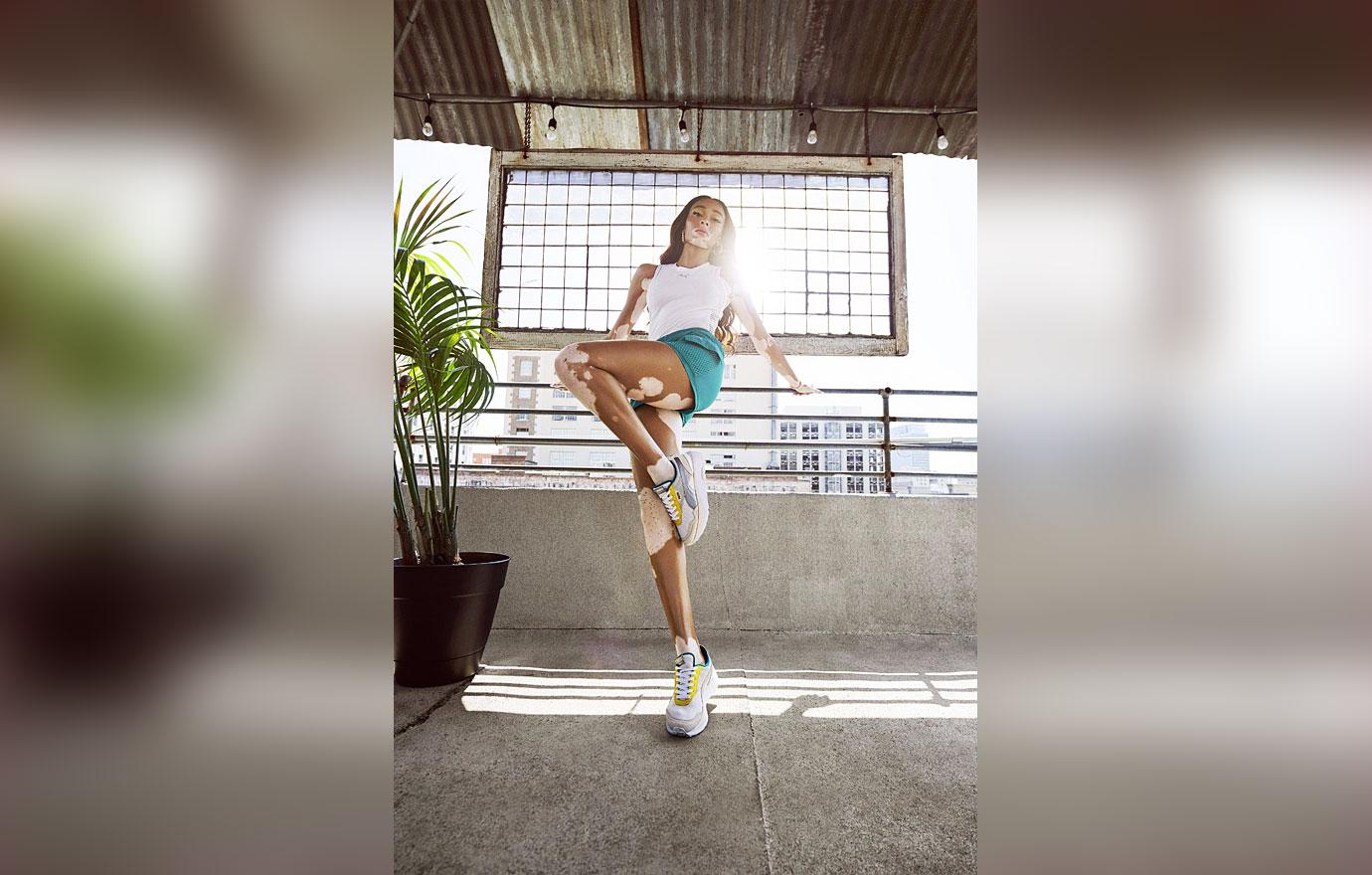 Strike a pose! Harlow playfully posed for the camera — and looked good while doing it.
"I would say whatever your dream is to keep pushing for it, no matter what it is or what people think about it," she said of her aspirations. "If it's your dream, never settle. I didn't really want to be a model – it wasn't something that I had my hopes set on. I wanted to be a journalist, and people kept pushing me to model so I did a few things here and there, and then there were certain people who were like actually no, you shouldn't and you can't. That's what made me want to model, when people told me that I couldn't. If you know what you want to do and you put your mind to it, you can accomplish anything."