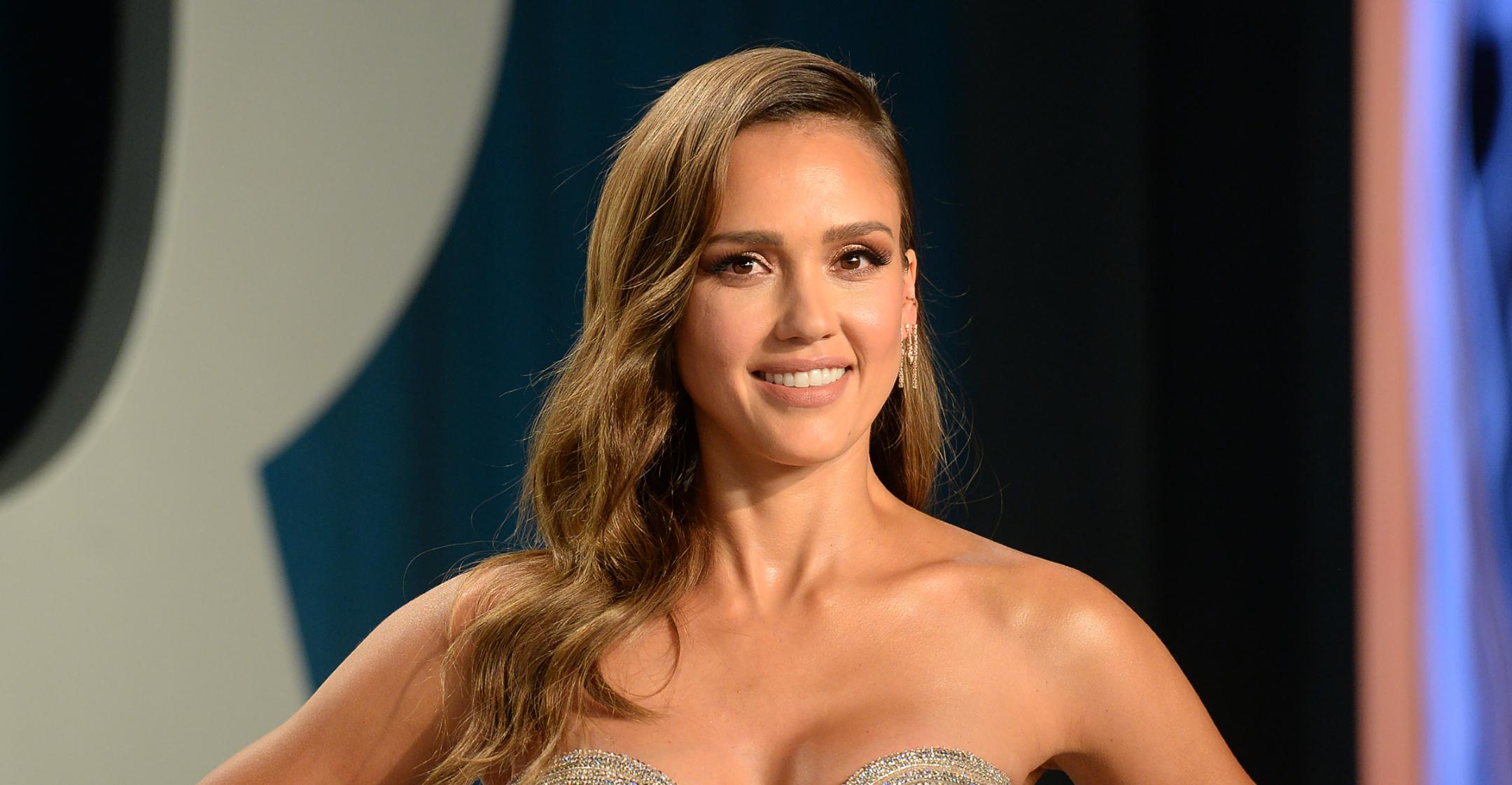 'I Couldn't Go Back': Jessica Alba Reveals What 'Motivated' Her To Take A Break From Acting
Jessica Alba has no regrets over taking a step back from acting.

While speaking to Romper, the Dark Angel star revealed that after giving birth to her first child in 2008, her priorities and perspective changed.
Article continues below advertisement
"I had this real moment of, I want to live, and thrive, and spend as much time with this little person that I'm bringing into the world as possible and stay," she shared.

Now a mother-of-three, Alba also noted that she wanted to focus on her health, as aside from a family history of cancer, she "grew up with chronic illness."
Article continues below advertisement
"I had five surgeries before I was 11 years old. I had chronic allergies, and I was hospitalized a lot as a child," she recalled. "So, my health matters. It's really freaking hard to be happy when you don't have your health."
"That's really what motivated me," she continued. "My motivation was not like, 'Am I ever going to get hired again?' Frankly, I was at the top of my career."

Still, the success and money wasn't enough to satisfy her. "I couldn't go back to what I was doing before and be authentic. I just couldn't," she insisted. "I just didn't care about it anymore the same way. It was something bigger."
Article continues below advertisement
Her determination to stay healthy and family-focused pushed her to launch The Honest Company, a brand that focuses on producing safe, non-toxic products that are free of synthetic and artificial ingredients.
Article continues below advertisement
"Building a brand and building a business is f**king impossible," she confessed. "And to be good at it and for it to thrive and scale, it is really hard. If anything, I was like, 'Do I really want to do this?'"
Article continues below advertisement
"It took me three-and-a-half years just to find partners to even join me, and I got lots of rejection. I had to learn how to build decks," she added. "In every stage, I'm trying to get better and better as a business person, but it's a totally different skill set than just taking your influence and fame and putting your name on a package and doing a press tour, picking out a couple designs."
The business started out with baby products like diapers and cleaning supplies, but it's since expanded to include bodycare, makeup, clothing and more. In 2017, it was valued at just under $1 billion.
Nowadays, she and husband Cash Warren are parents to daughters Honor, 12, and Haven, 9, as well as son Hayes, 3 — and aside from maintaining an active role in her brand, she also decided to revive her acting career.

In 2019, she starred opposite Gabrielle Union as a police officer in L.A.'s Finest, but the show was canceled in 2020 after two seasons.