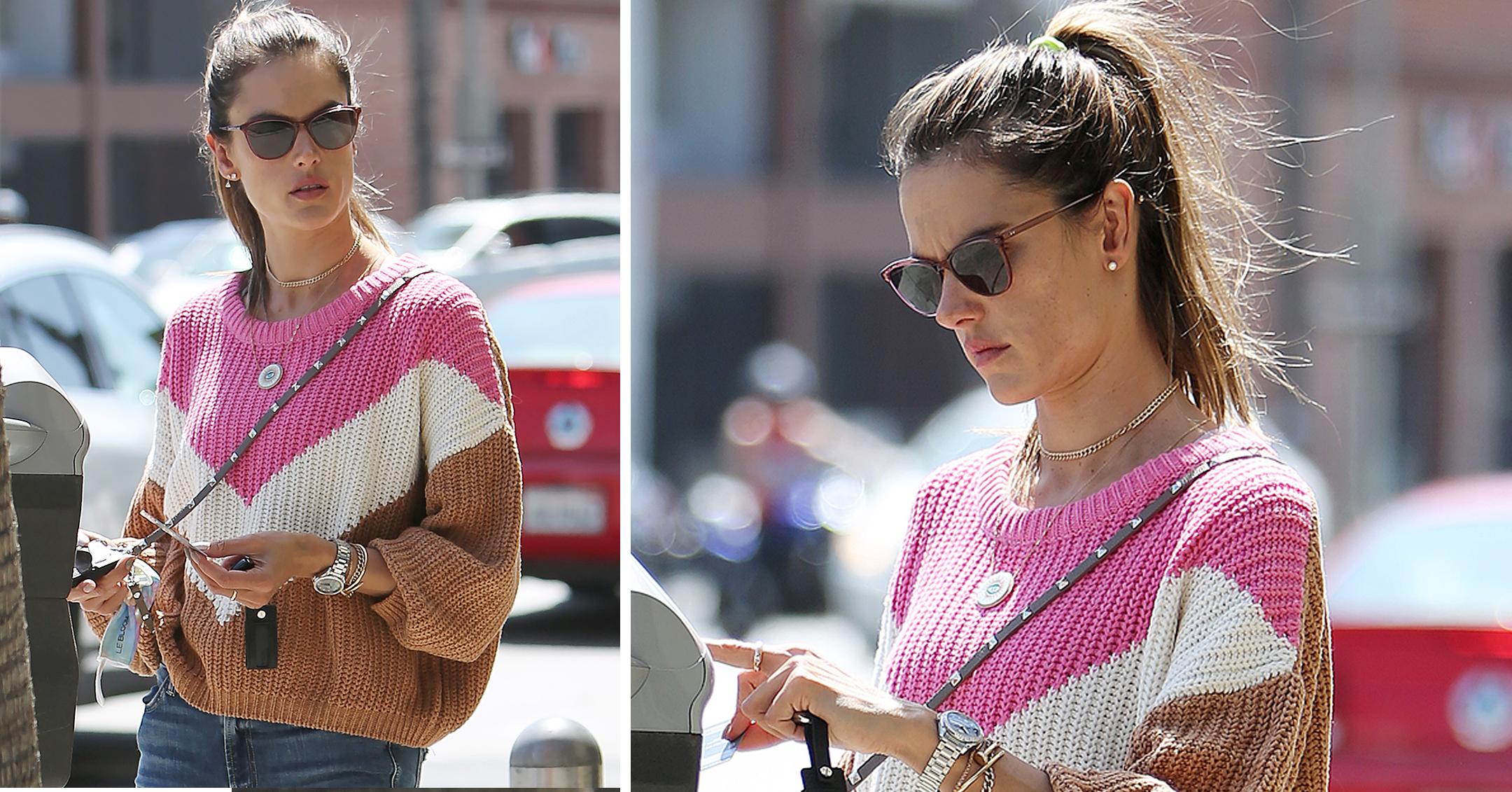 Alessandra Ambrosio Shows Off Her Cool & Casual Outfit While Out And About In Los Angeles — See Photos
Comfy chic! Alessandra Ambrosio looked comfortable while strolling around Los Angeles, Calif., on Friday, April 2.
Despite the warm weather, the model kept warm by wearing a sweater and jeans.
Article continues below advertisement
Scroll through the gallery below to see her look!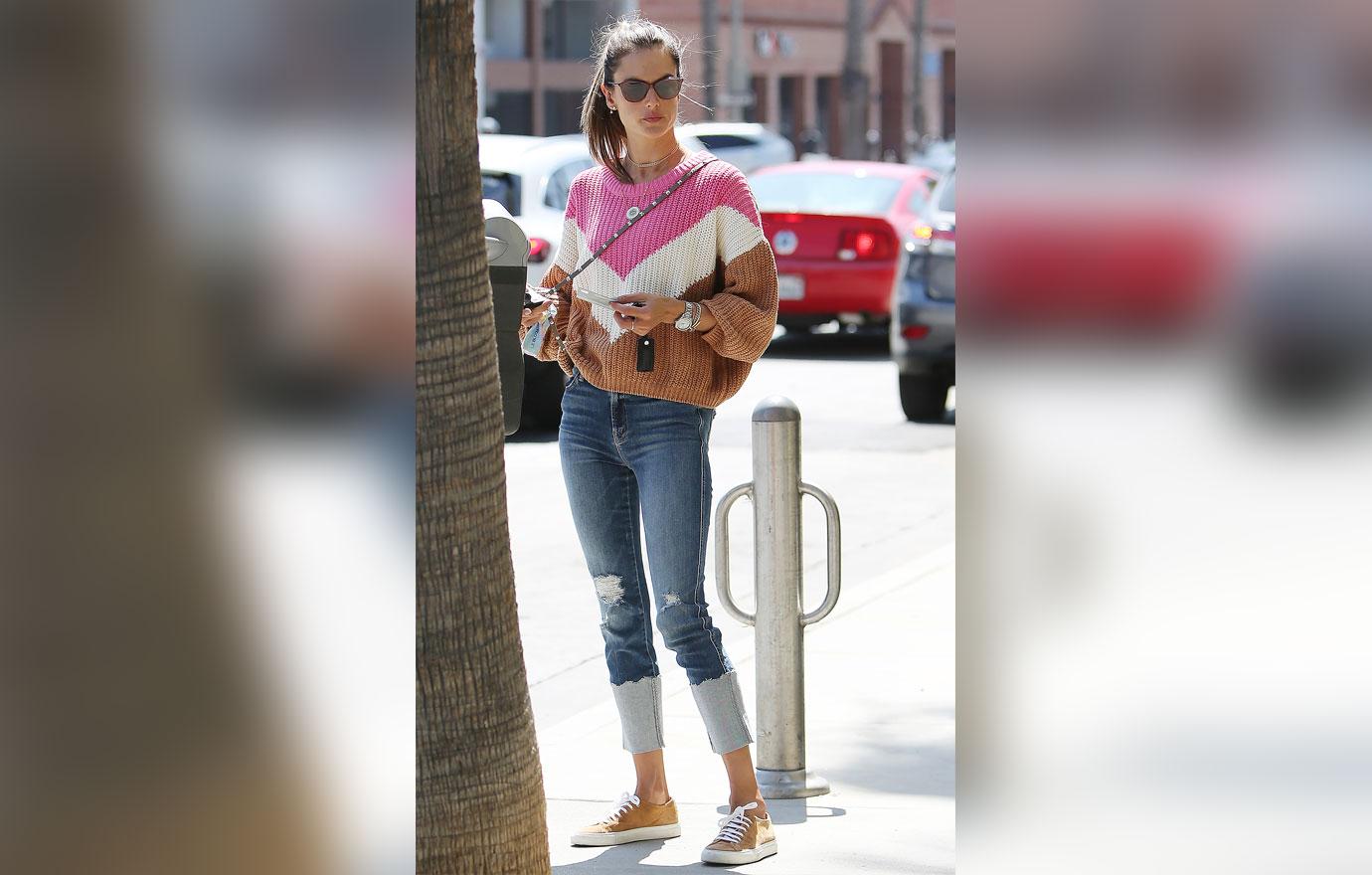 The 39-year-old wore a pink, white and brown sweater along with jeans and brown sneakers. Ambrosio also made sure to accessorize by wearing sunglasses, a rainbow face mask, a gold choker necklace, a silver watch and a tiny black purse.
Article continues below advertisement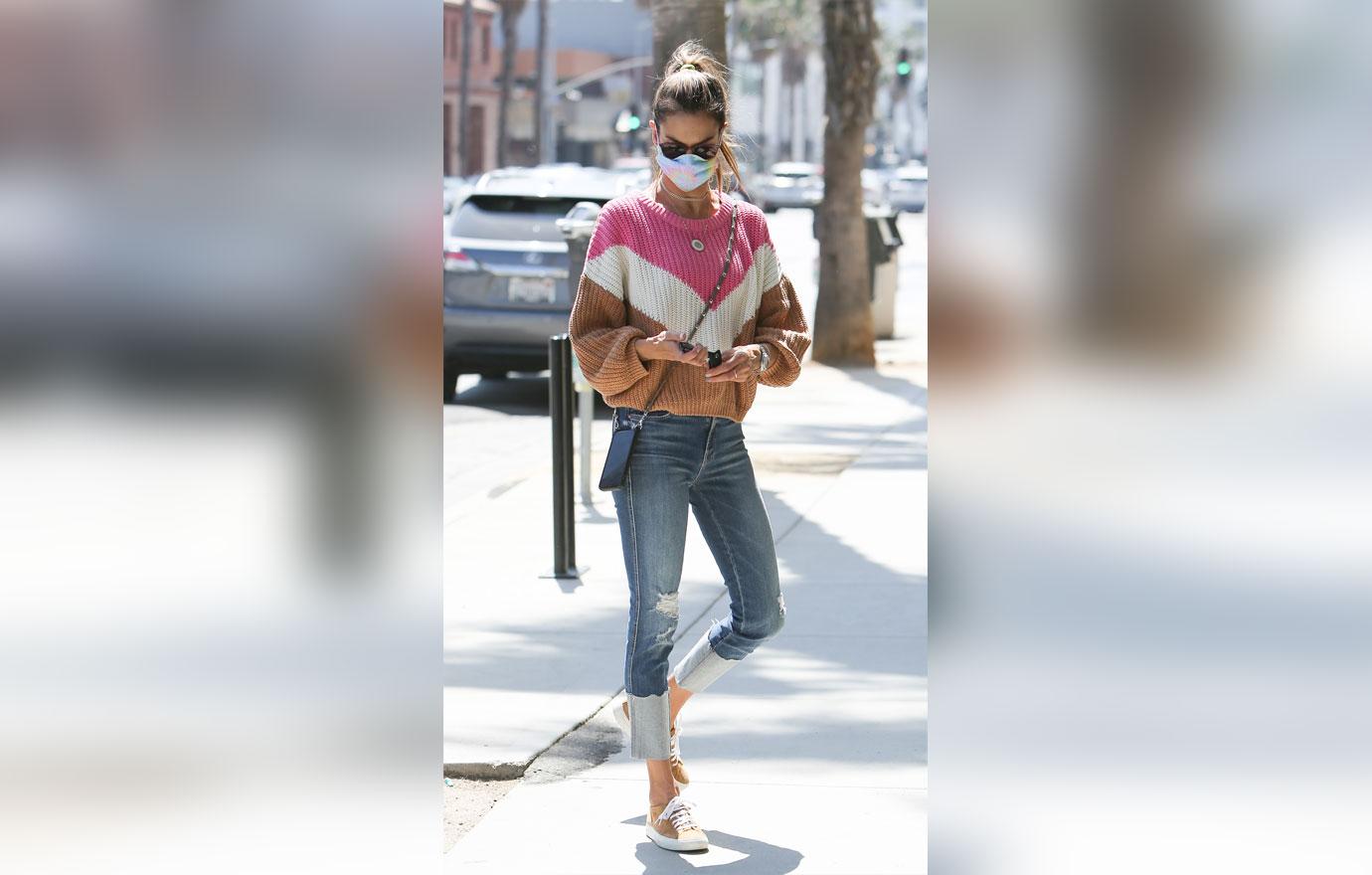 Just last week, the Brazil native wore the same face mask — except she donned a matching athleisure outfit. The brunette babe even took to Instagram to show off her outfit.
"The entrance to the sanctuary is inside you" - Rumi 💫 🕉 @alo #alopartner," she captioned a slew of photos of herself doing yoga.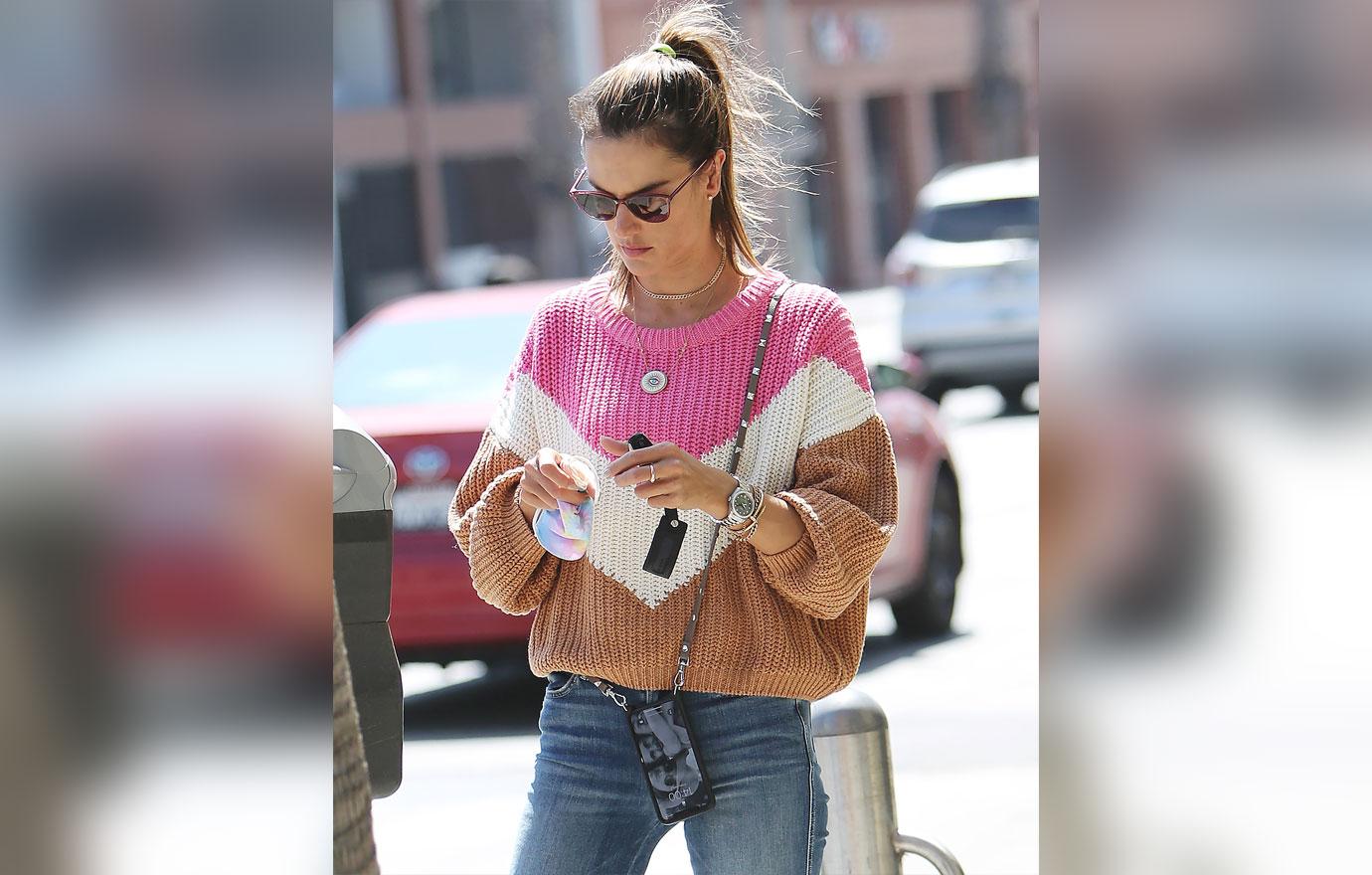 Ambrosio is in great shape, but it didn't just happen overnight. "I didn't start working out until I was 23 or 24. I never worked out at that point in my life. I was 19 so really young. All I liked to do was go out with my friends and dance. That was it. That was my workout. It never crossed my mind to go to the gym at that point," she shared.
Article continues below advertisement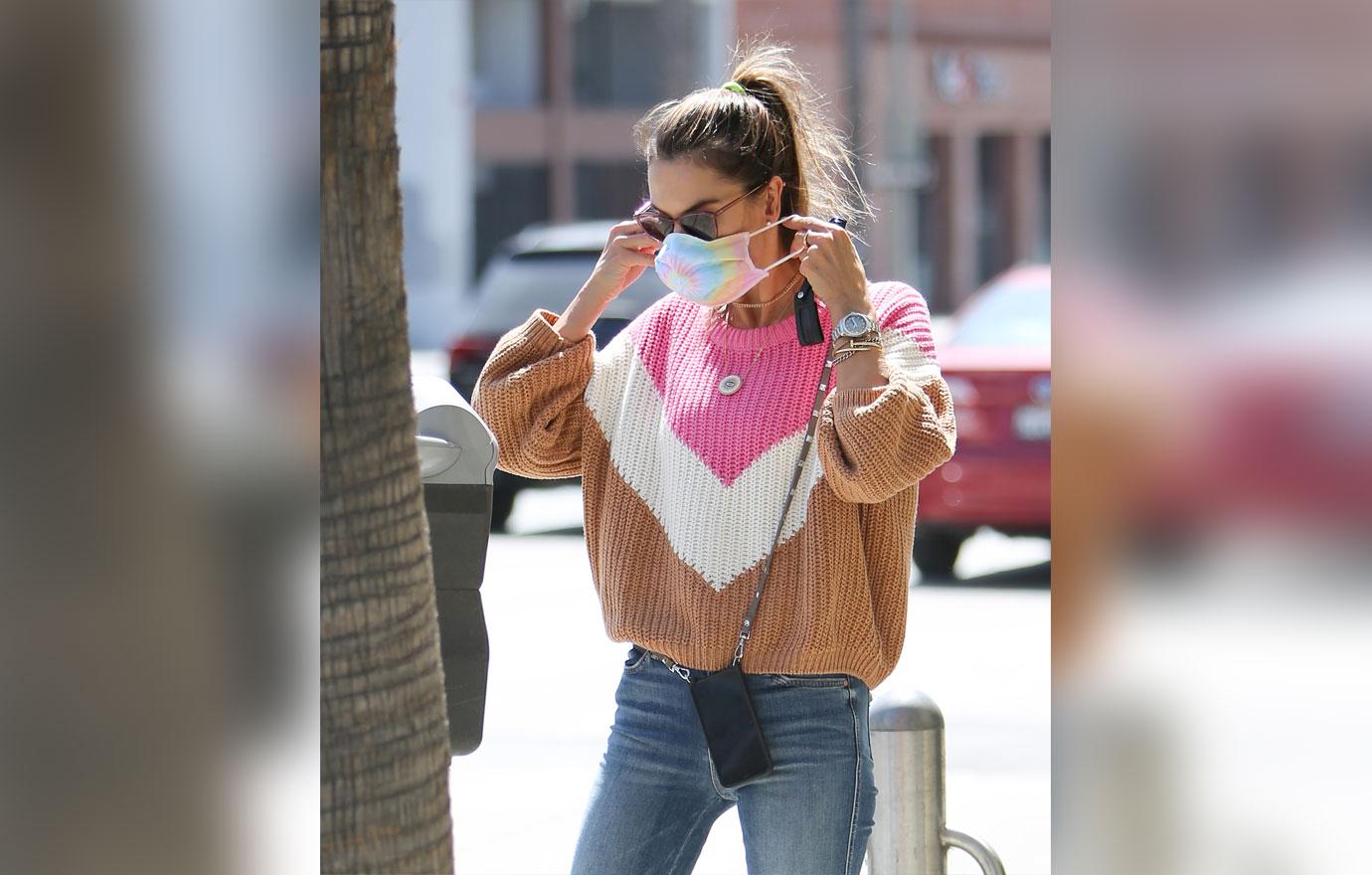 "Now, I try to work out through the year. I go for hikes; I'm playing volleyball on the beach constantly. And then in September after my vacations, I come back and start training. A friend told me to try Tracy Anderson, so I went to her studio here in the city. I started working out once a day at her studio. It's amazing; she does this dance cardio thing that's incredible. I hate doing cardio, so for me, that's the only way. It puts me back to when I was 19, dancing again, sweating. It's fun and at the same time you're getting in shape," she shared.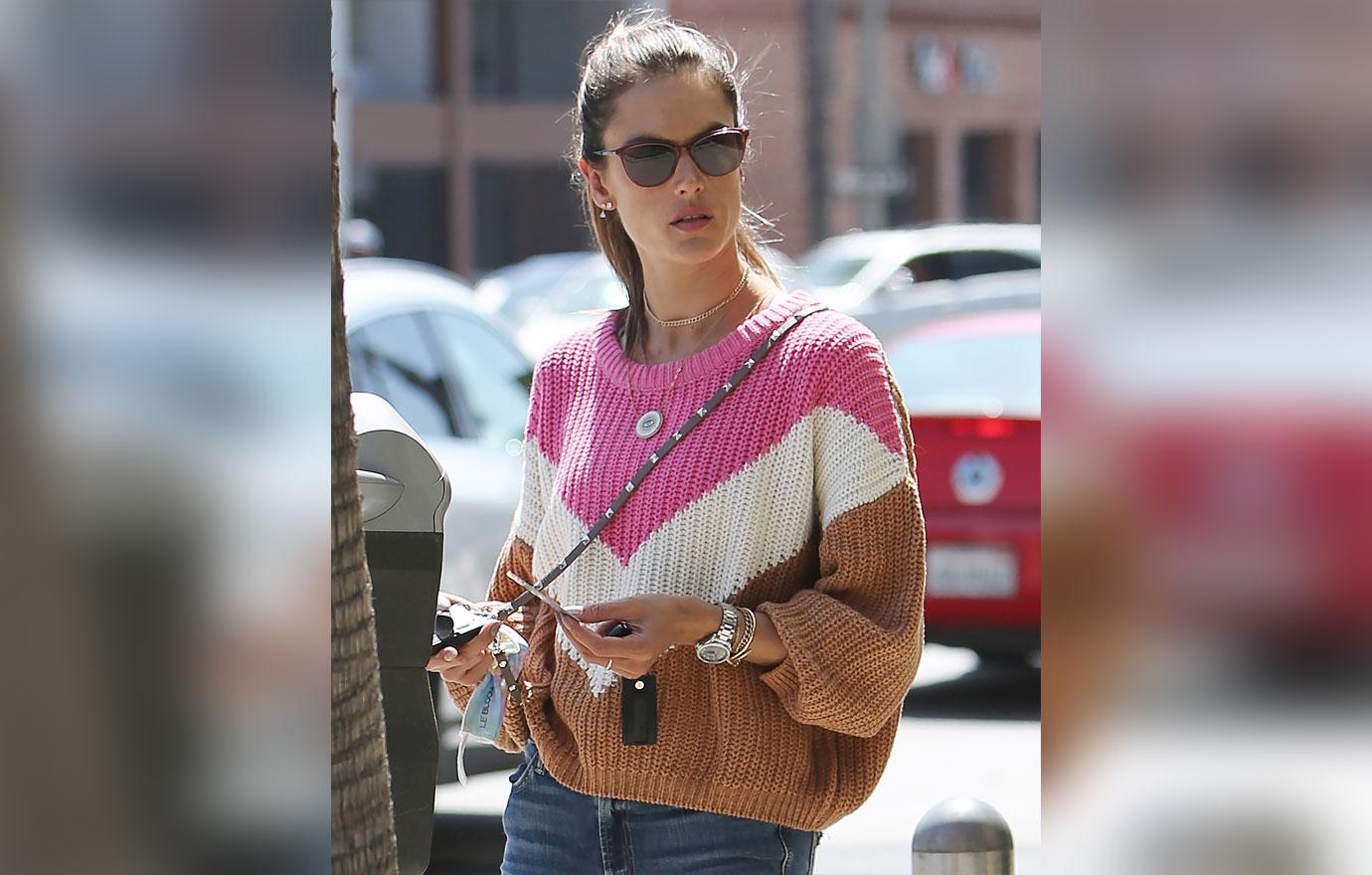 Ambrosio looked like she was ready to pay the meter and head back home to her tots! On Sunday, April 4, the Hollywood star shared a photo of herself with some pals showing off their cute apparel.
"on Sunday's we wear bunny ears 🐰 thank you @stewartshining 📸," she wrote.