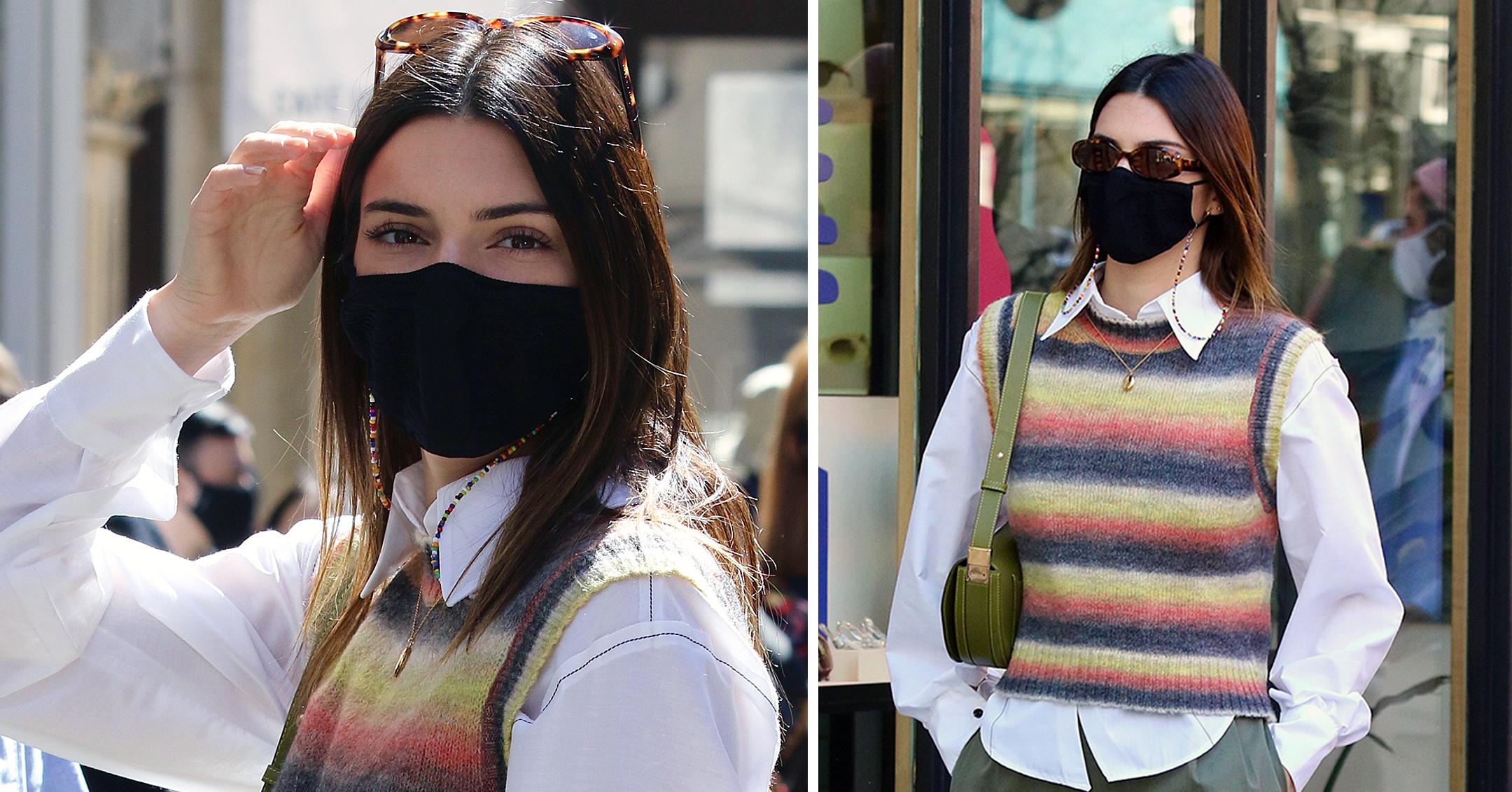 Kendall Jenner Looks Prep Girl Chic While Running Errands In The Big Apple — See Her Colorful Outfit
It's Kendall Jenner's world and we're just living in it! The model sported a colorful vest — which is only $50! — while walking around New York City on Sunday, March 21.
The 25-year-old was spotted running and texting at the same time while crossing a busy street in the Big Apple.
Article continues below advertisement
Scroll through the gallery below to see her unique and preppy look.
Article continues below advertisement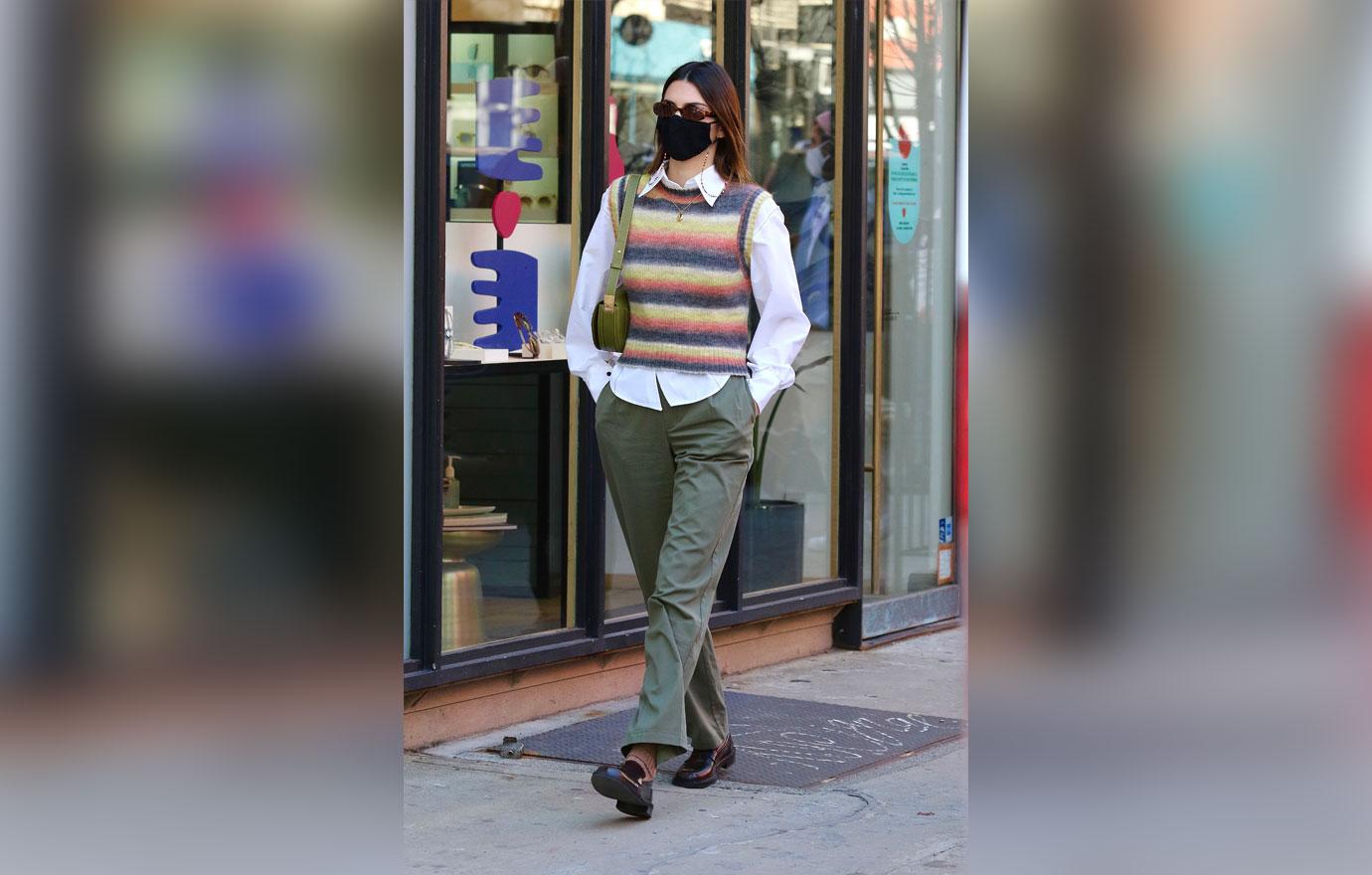 The reality starlet kept her hands in her pocket as she strolled through Manhattan. Jenner was photographed wearing green pants, black shoes and a white long-sleeve shirt under her vest.
The television personality also looked like she was keeping a low profile since she wore a black face mask and tortoise sunglasses during her outing. Lastly, Jenner accessorized by wearing a locket by Pattaraphan and a Burberry Olympia bag.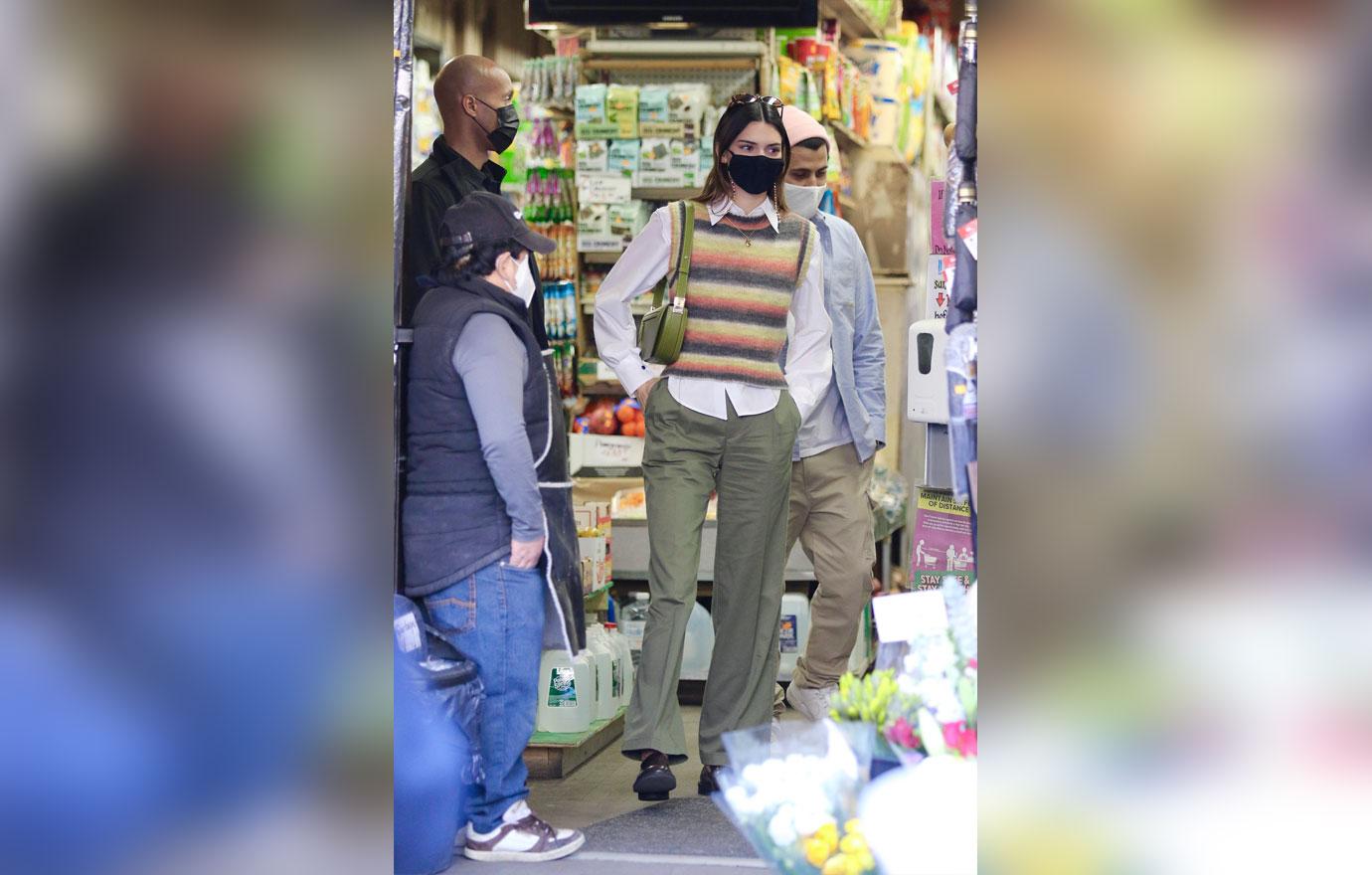 What did you get there, girl? The Hollywood star was surrounded by a couple of people while shopping a deli.
Article continues below advertisement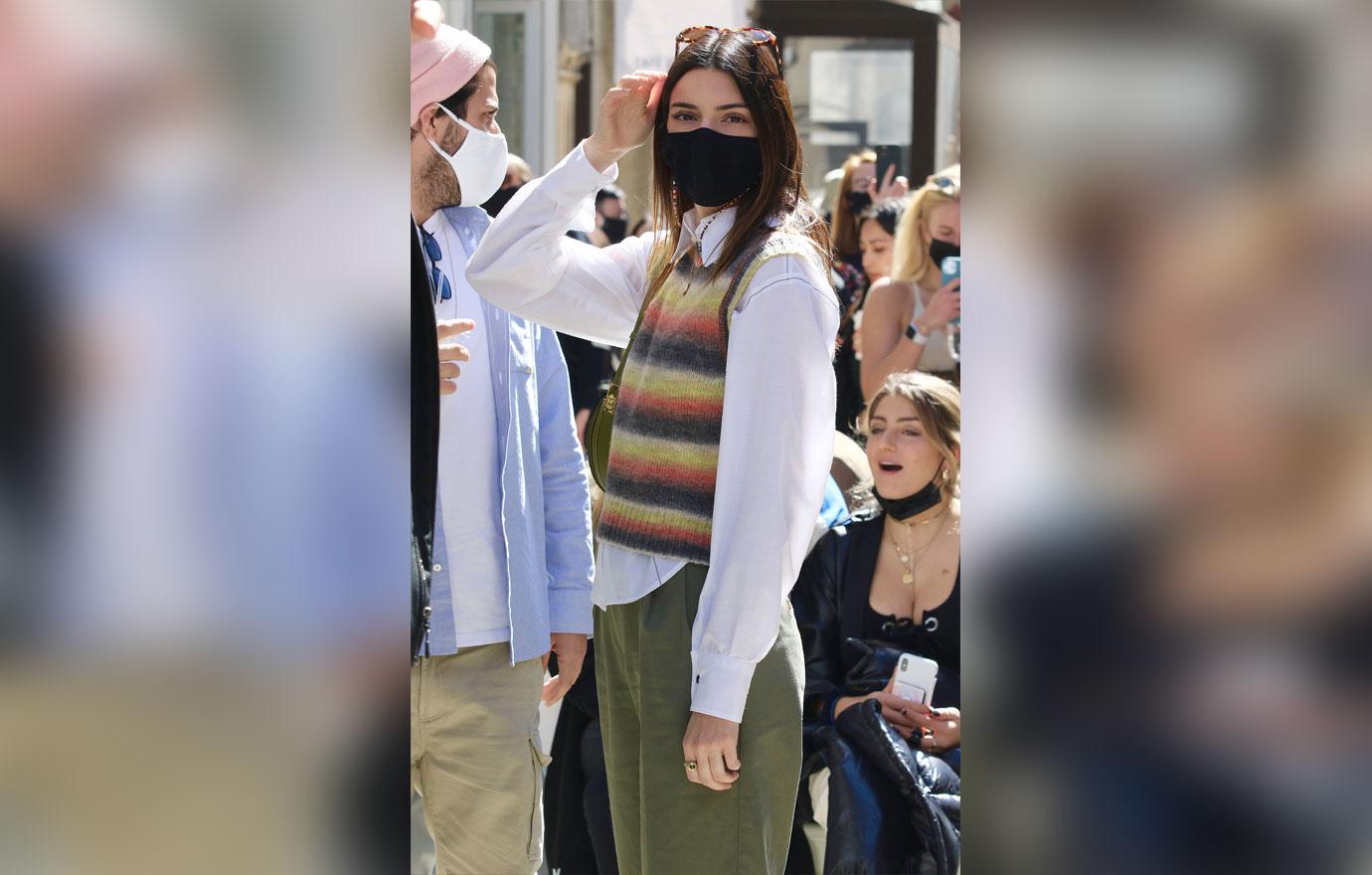 After leaving the food store, Jenner glared at the camera while several fans behind her took photographs.
Jenner has been making a fashion statement while in NYC. Later that night, she wore a black blazer, a white collared shirt, high black boots and tights — but no pants — while eating at the beloved Italian restaurant Carbone.
The night before, Jenner was spotted getting her temperature checked while dining at Nobu.
Article continues below advertisement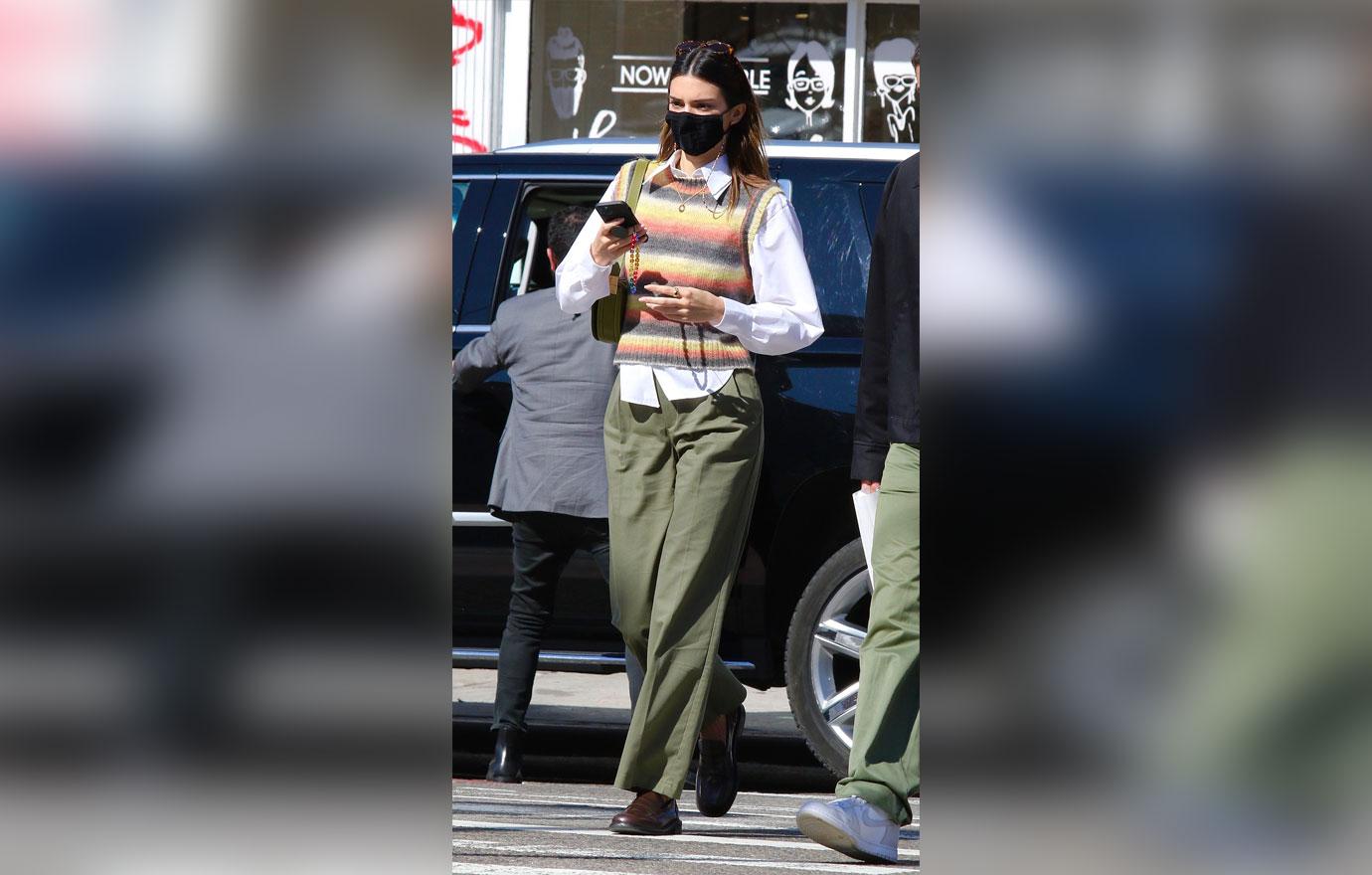 Just last week, the brunette beauty sported a much different outfit — a matching athleisure set. Jenner had just come with Pilates with a friend and donned tight, green leggings with a matching sweatshirt, white sandals and white socks.
"I prefer to work out in the morning," she shared about her routine. "To stay toned, I do a lot of ab work with my trainer, Gunnar Peterson, and occasionally I'll take a kickboxing class."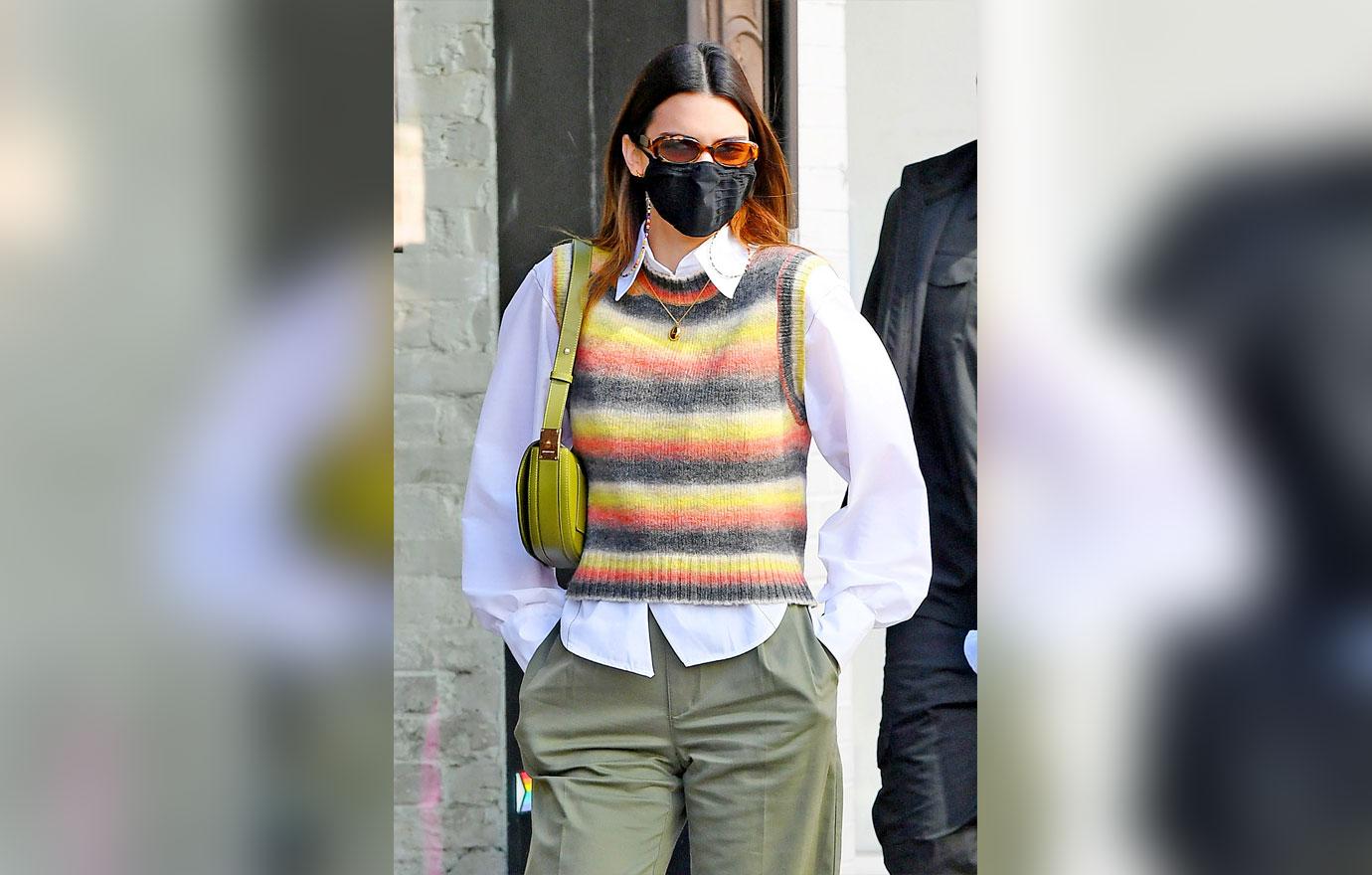 The one thing Jenner loves to incorporate into her outfits is "random vintage."
"I have this little cow-print bag that's super old. There's no tag in it, nobody knows where it's from or what it is, but I found it in a cool little thrift store," she previously divulged. "Most [vintage] stuff that I wear is pretty random. And I love that because nobody else has it."
But Jenner's weakness is simple: "Logos are great if you do them the right way, and I like to keep it casual. I love a logo tee with jeans and sneakers," she explained.