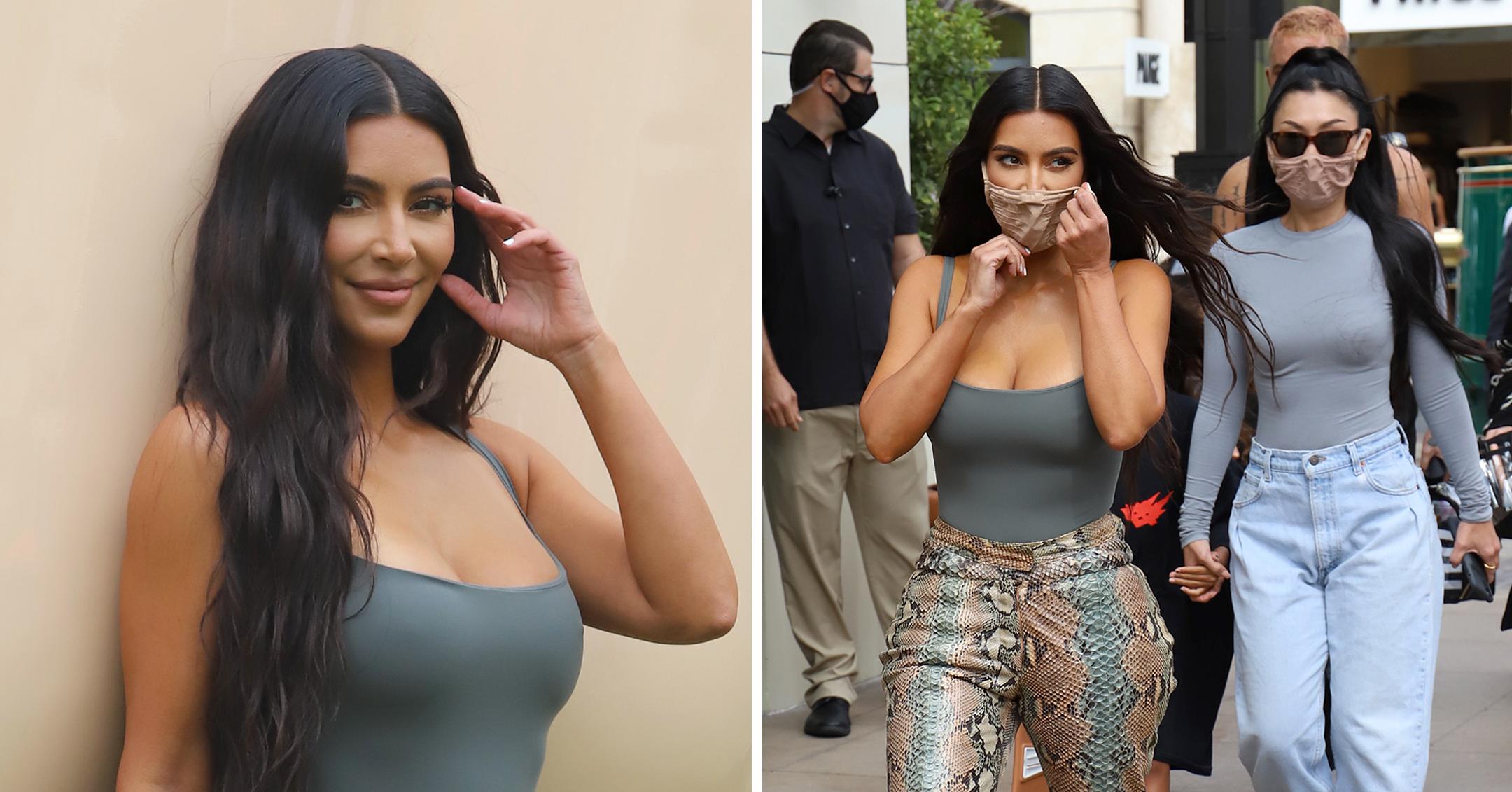 Lady In Leather! Kim Kardashian Rocks Snakeskin Pants At Her Skims Pop-Up Shop In L.A. — Photos
Kim Kardashian caused quite a stir when she surprised fans at her Skims pop-up shop in Los Angeles — the same week Forbes declared the reality star a billionaire.
Article continues below advertisement
Scroll through the gallery below to see her fabulous outfit!
Article continues below advertisement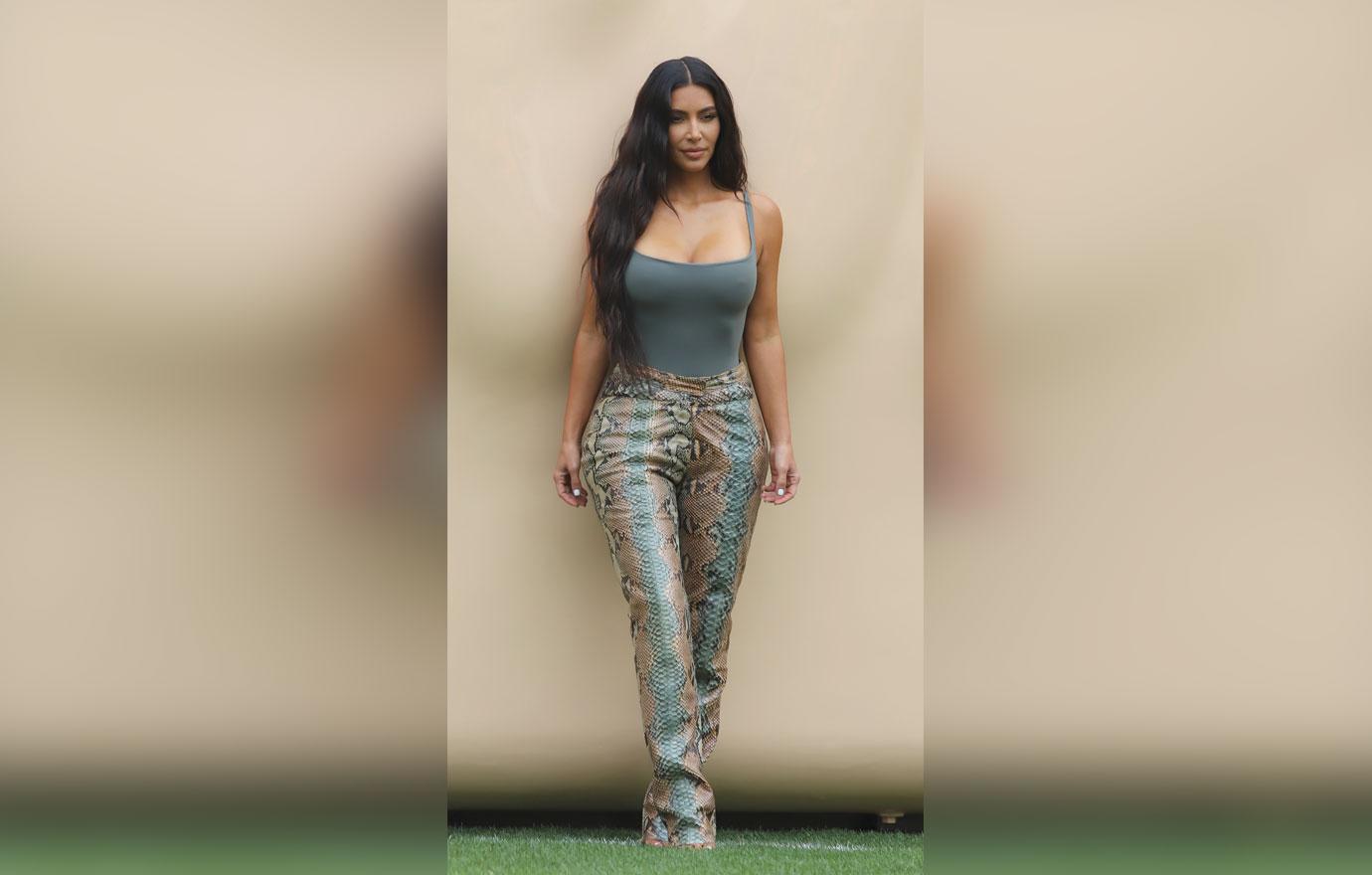 The businesswoman, who launched Skims in the fall of 2019, showed off her slim physique by wearing a green tank top and snakeskin pants.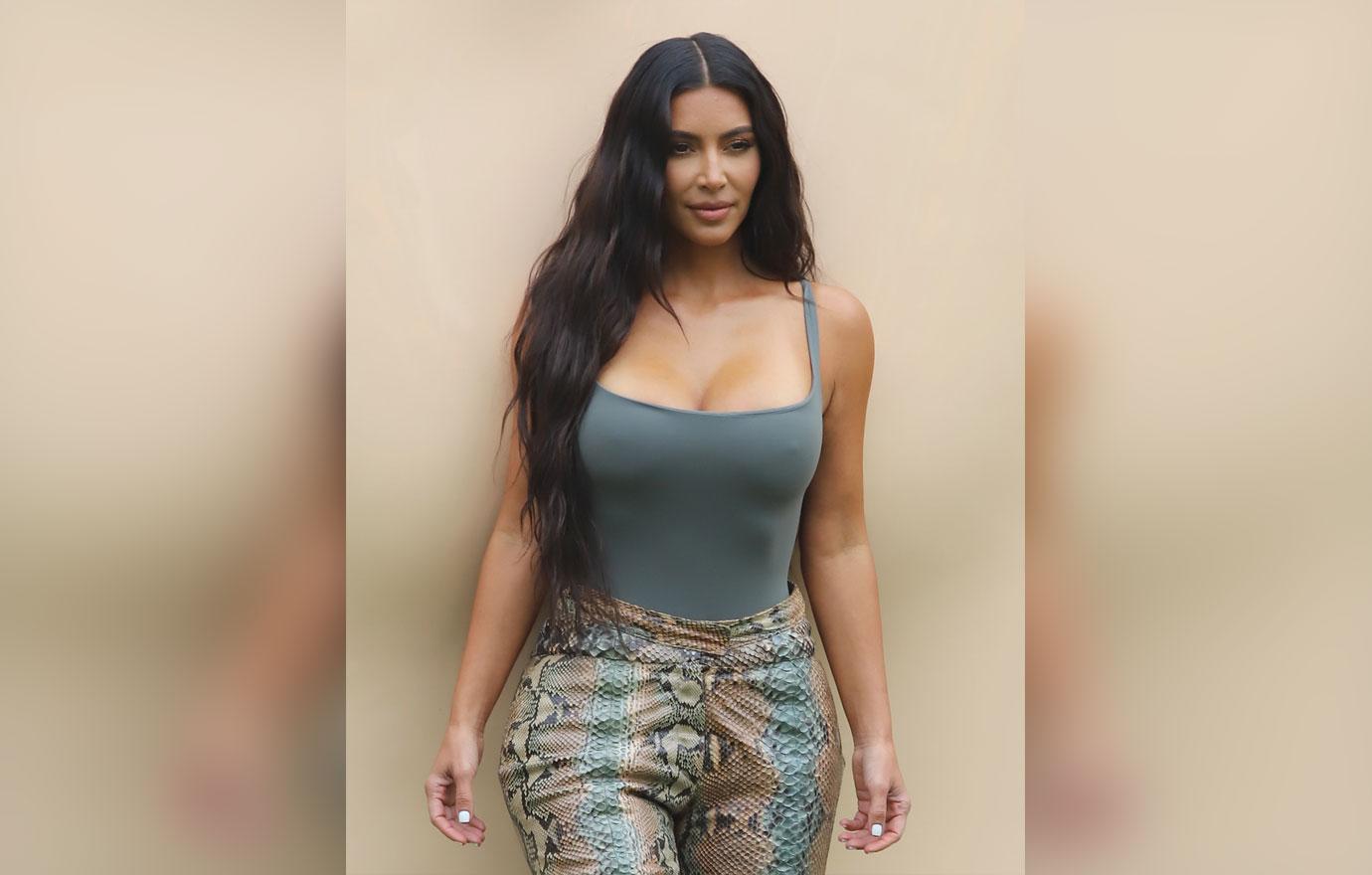 The Keeping Up With the Kardashians star posed for a slew of photos in front of a neutral wall. According to Forbes, the Hollywood star is now worth $1 billion — up from $780 million in October 2020.
The brand opened their first pop-up shop on Tuesday, April 6, at The Grove in Los Angeles, Calif. The store will close on May 7.
"We obviously want new customers, all the way," the makeup mogul told WWD about her latest endeavor. "I love the idea that you can see this and not quite know what it is and just check it out."
Article continues below advertisement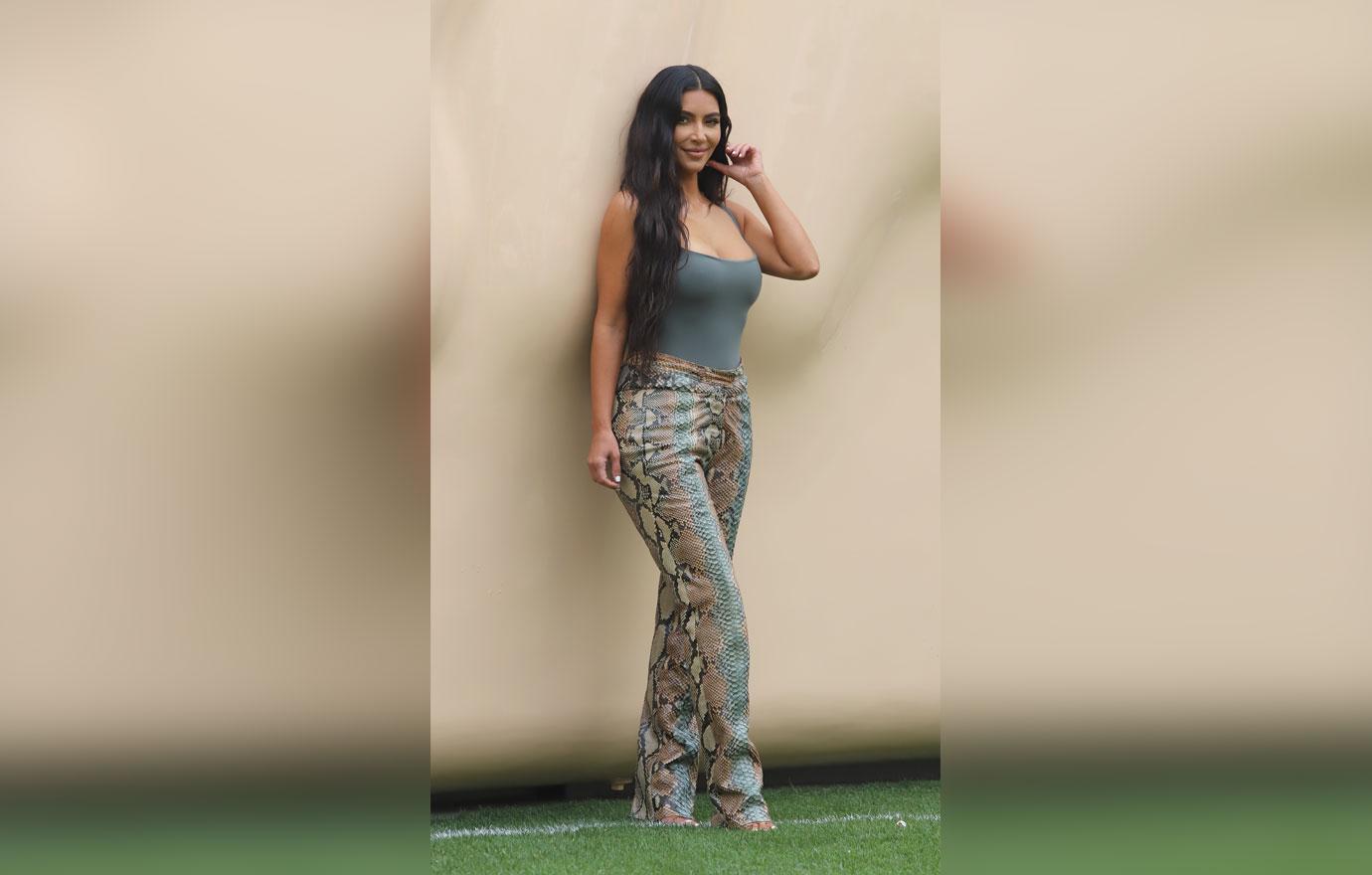 The brand is beloved by many, but Kardashian didn't know that it would take off in the way that is has.
The Skims Cozy line, made from a stretch bouclé yarn, has become a top seller — especially since more people stayed at home this past year.
"I knew it would do well because I'd never seen anything like it before, but we've restocked it 10 times now," she said. "We just keep adding different colors and we always sell out."
Kardashian made sure to show off her neutral mask while walking around outside.
"Lounge and casual was planned, it was coming out, maybe it would have been a smaller drop or less frequent but the pandemic hit and it was just selling out like crazy," she added about the cozy line.
Article continues below advertisement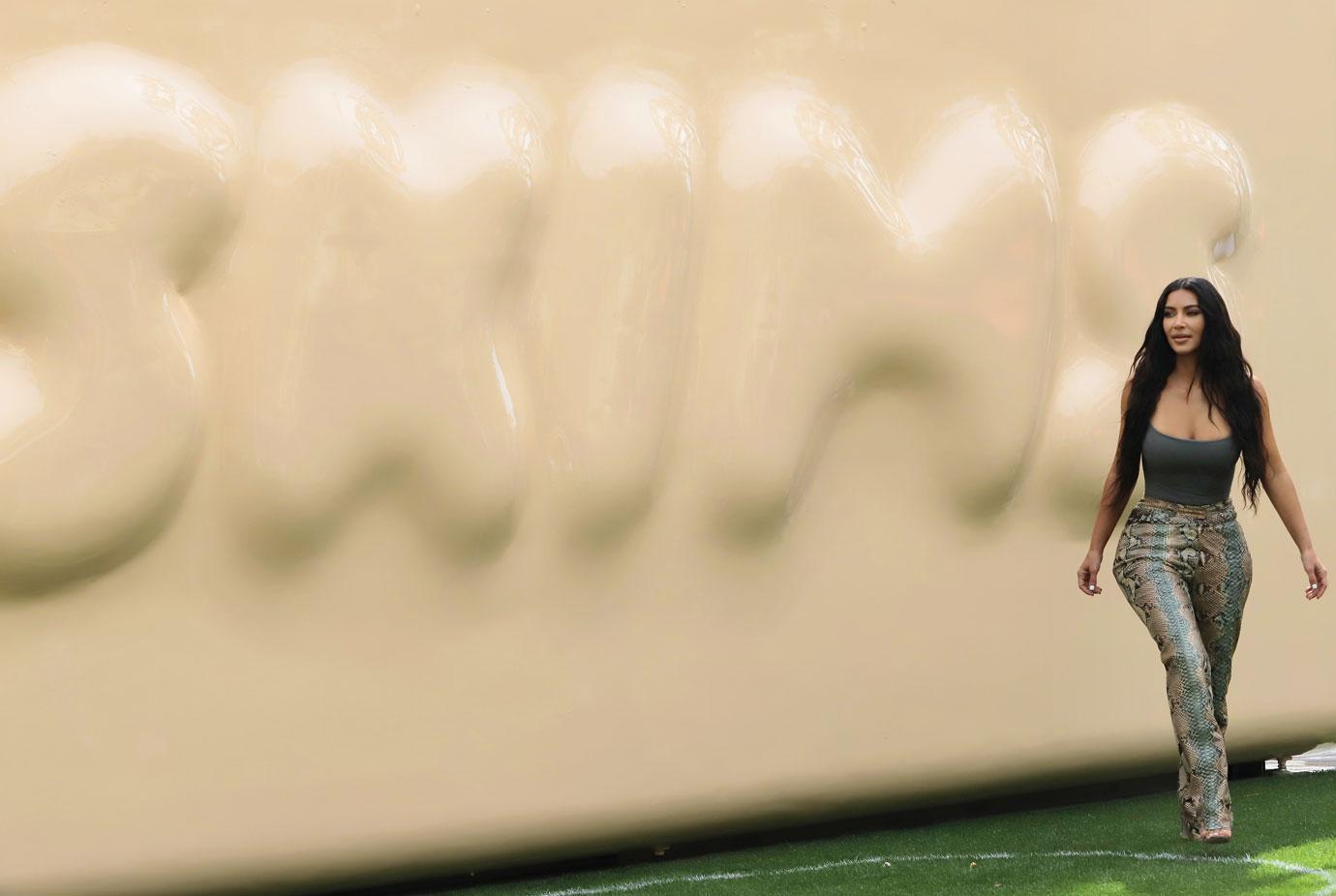 As for what to expect next, Kardashian said there will be more lingerie, underwear and bodysuits, in addition to the brand expanding into new categories such as sport, swim and men's.
"We have a huge request in the men's category," the E! personality said.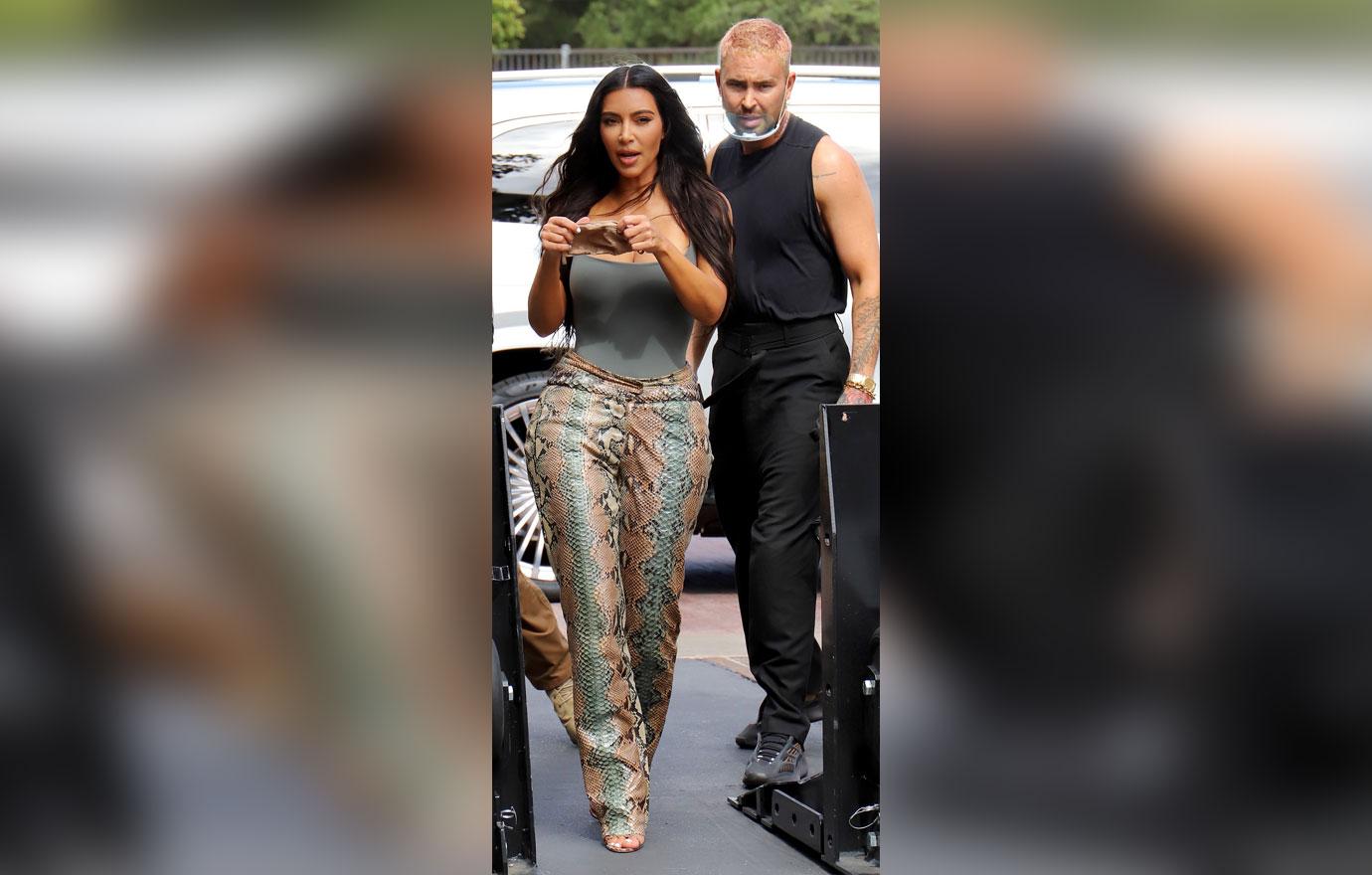 Kardashian doesn't seem to be stopping anytime soon, as she recently filed a trademark for Skkn by Kim, which covers skin care, hair care, nail care products. But fans may have to wait a little longer before any new products are released since the mom-of-four is focused on wrapping up her law degree first.
"I want to finish that before I connect with something else," she shared.