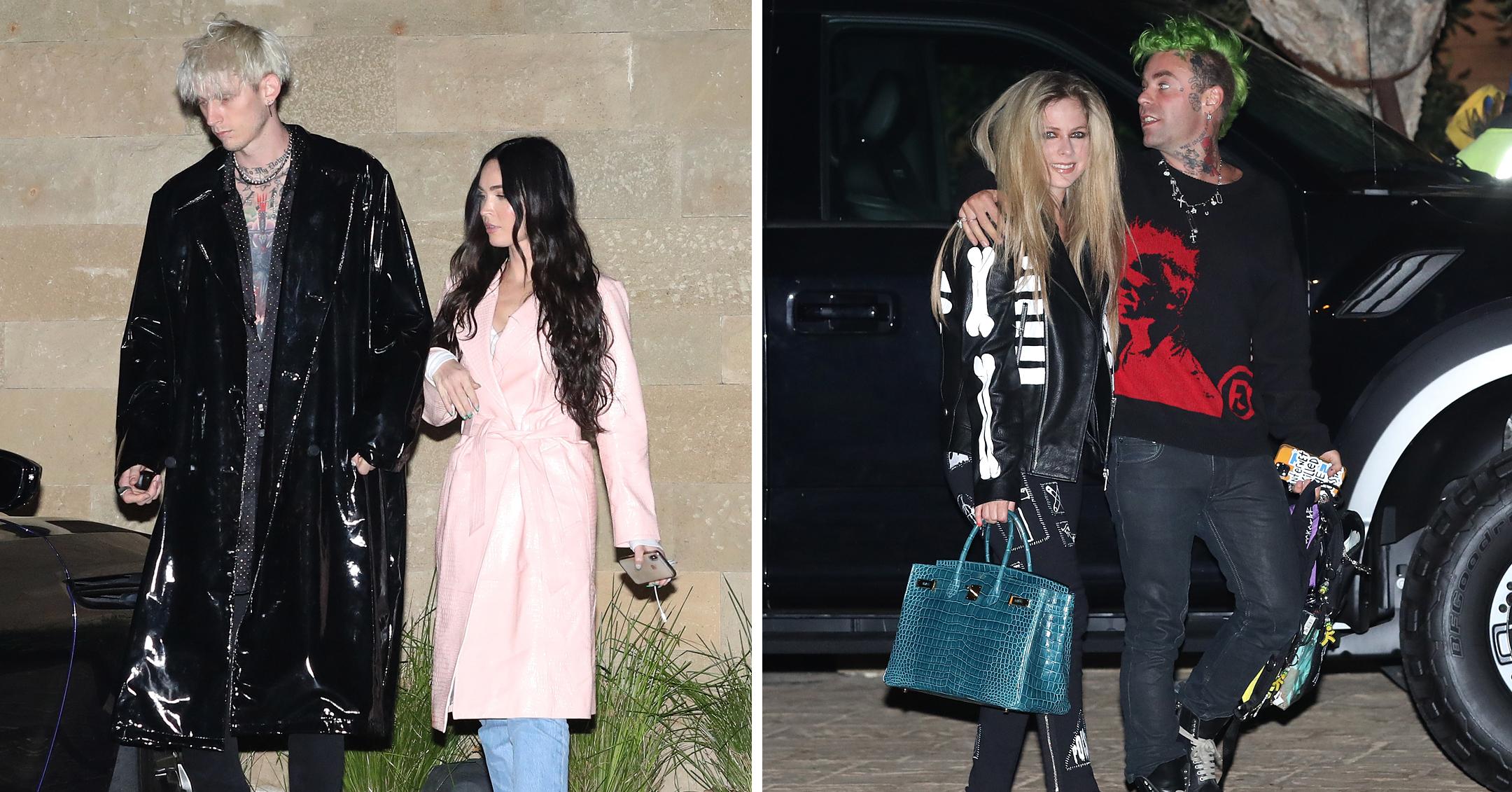 Megan Fox & Machine Gun Kelly Coordinate By Sporting Long Coats During Double Date With Avril Lavigne & Mod Sun — Pics
Machine Gun Kelly and Megan Fox coordinated their outfits when they went on a double date with Avril Lavigne and Mod Sun in early April.
The foursome were photographed going to Soho House in Malibu, Calif.
Article continues below advertisement
Scroll through the gallery below to see their fun night out on the town!
Article continues below advertisement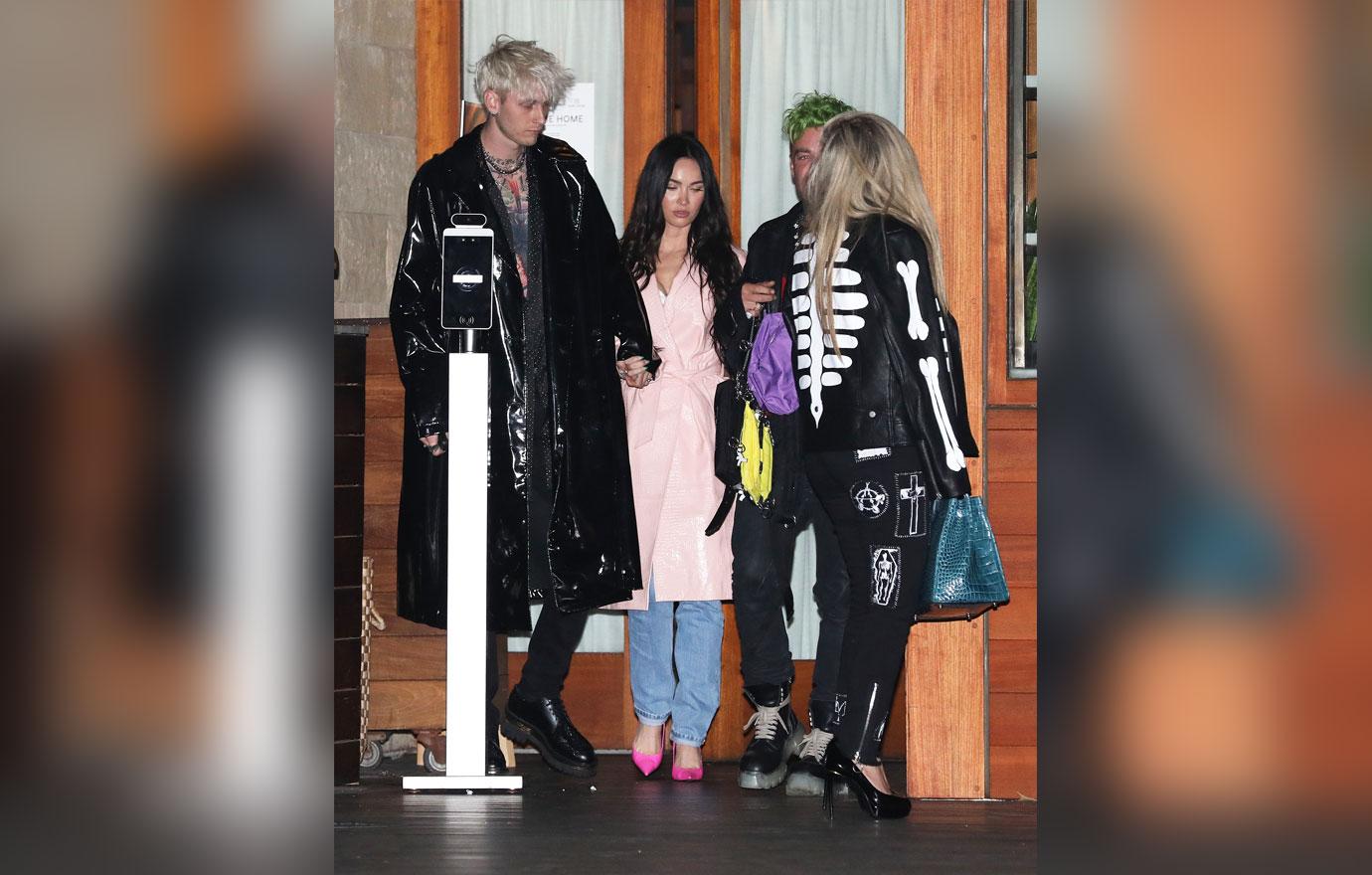 Kelly donned a long black coat, black pants and black shoes, while Fox opted for a pink jacket, light jeans and pink pumps.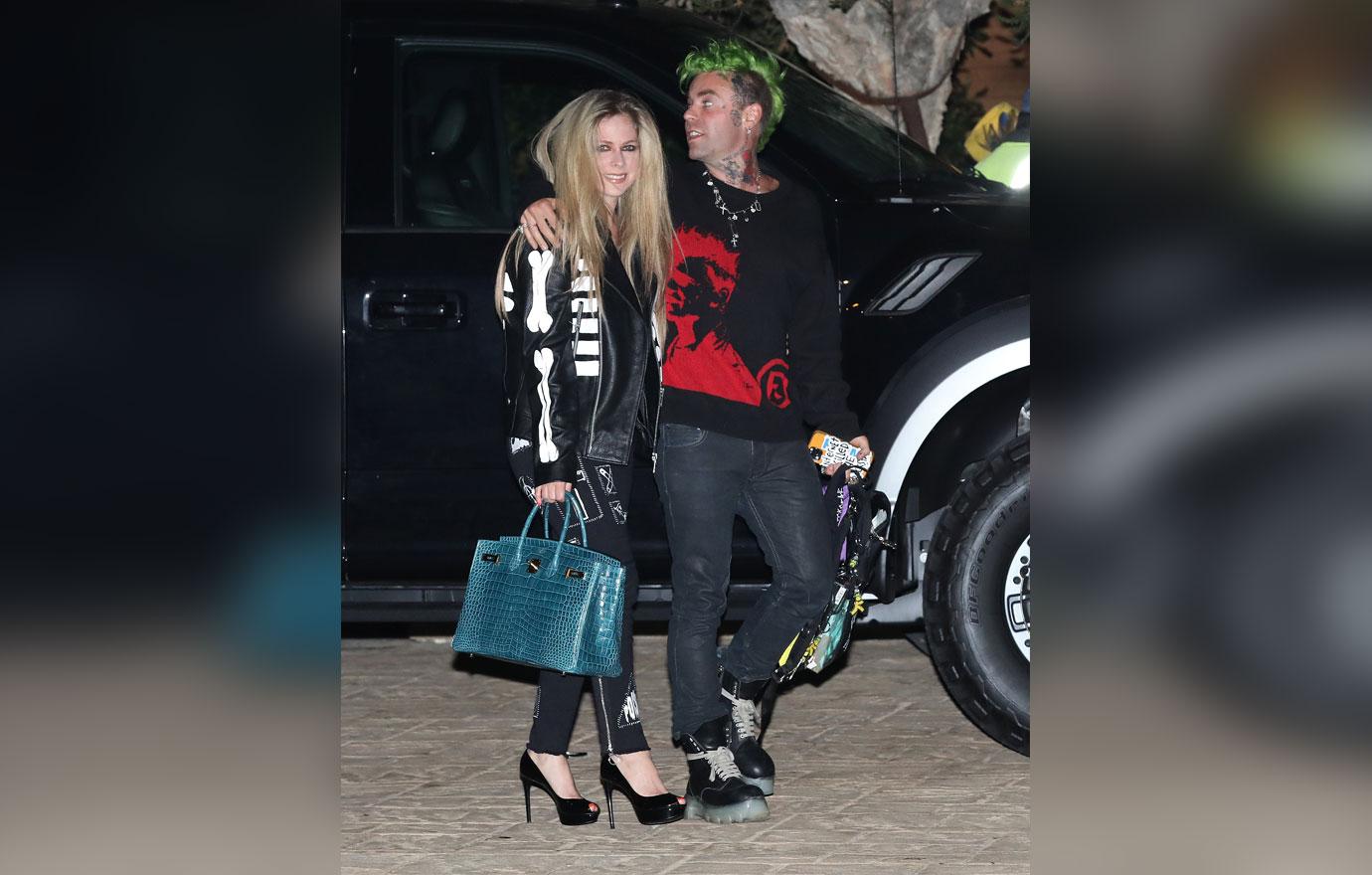 Meanwhile, the "Complicated" songstress wore a black leather jacket with black pants and pumps. For his part, Mod Sun wore a black sweatshirt with black pants and black boots.
Article continues below advertisement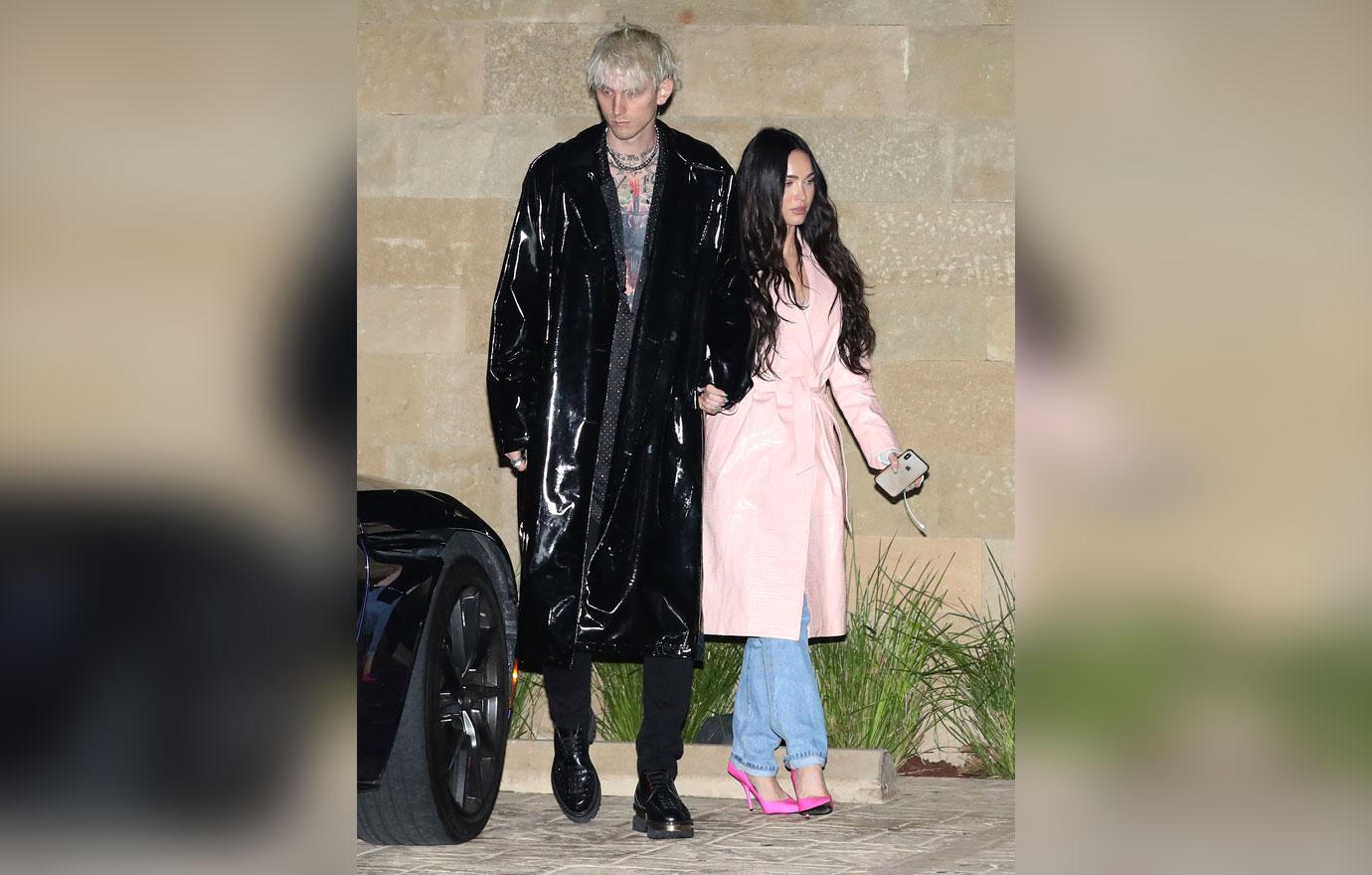 The two — who were first linked last year — have gotten serious ever since they met on the set of their upcoming film, Midnight in the Switchgrass.
"I was like, 'Who is going to play this role?' And he was like, 'Oh, we just got Machine Gun Kelly,' and immediately, I was like, 'Uh oh,'" she previously shared. "Because I knew — I could feel that some wild s**t was going to happen to me from that meeting, but I wasn't yet sure what. I just felt it like, deep in my soul — that something was going to come from that."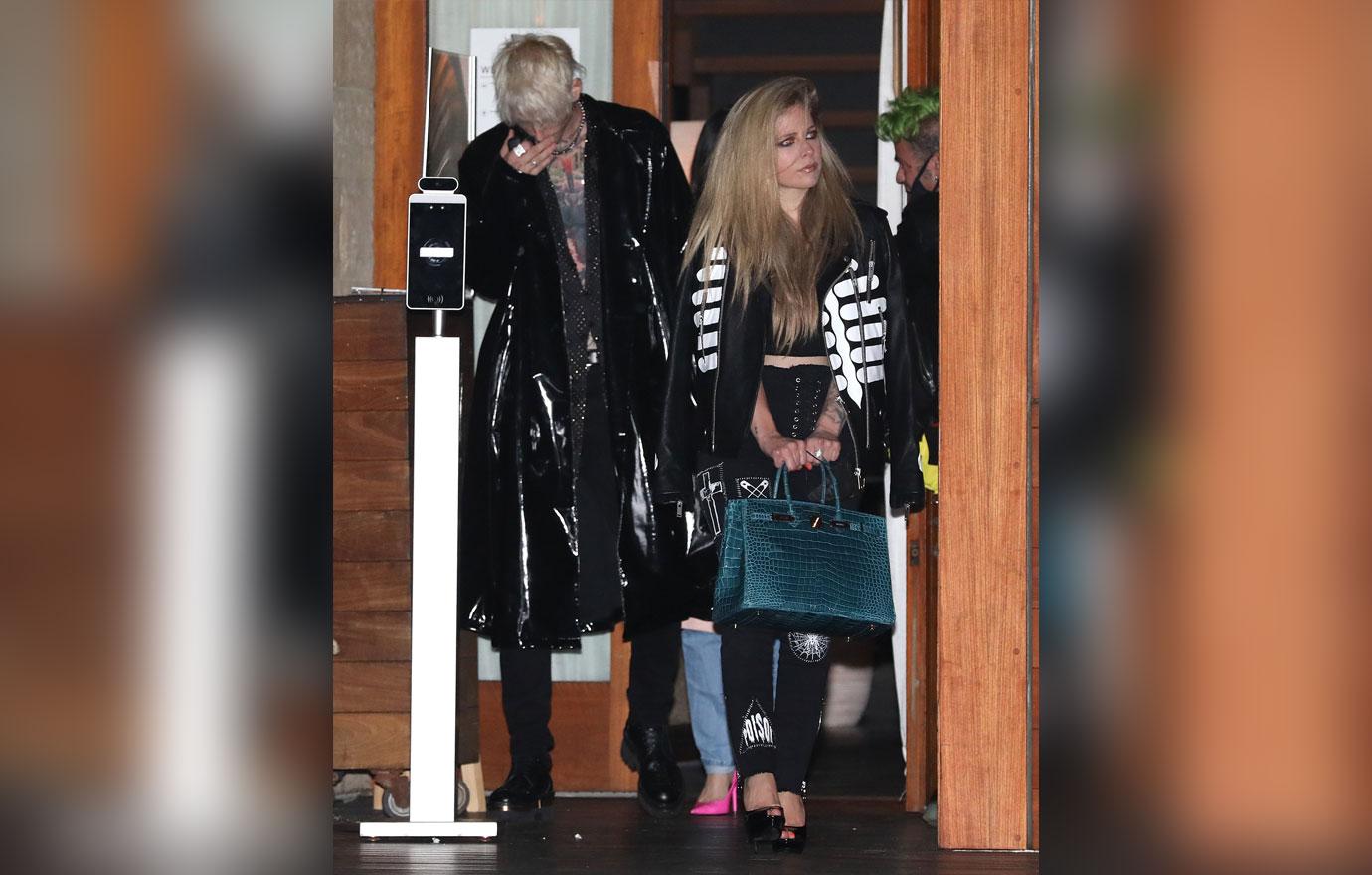 Lavigne added a pop of color to her outfit by sporting a blue purse.
Article continues below advertisement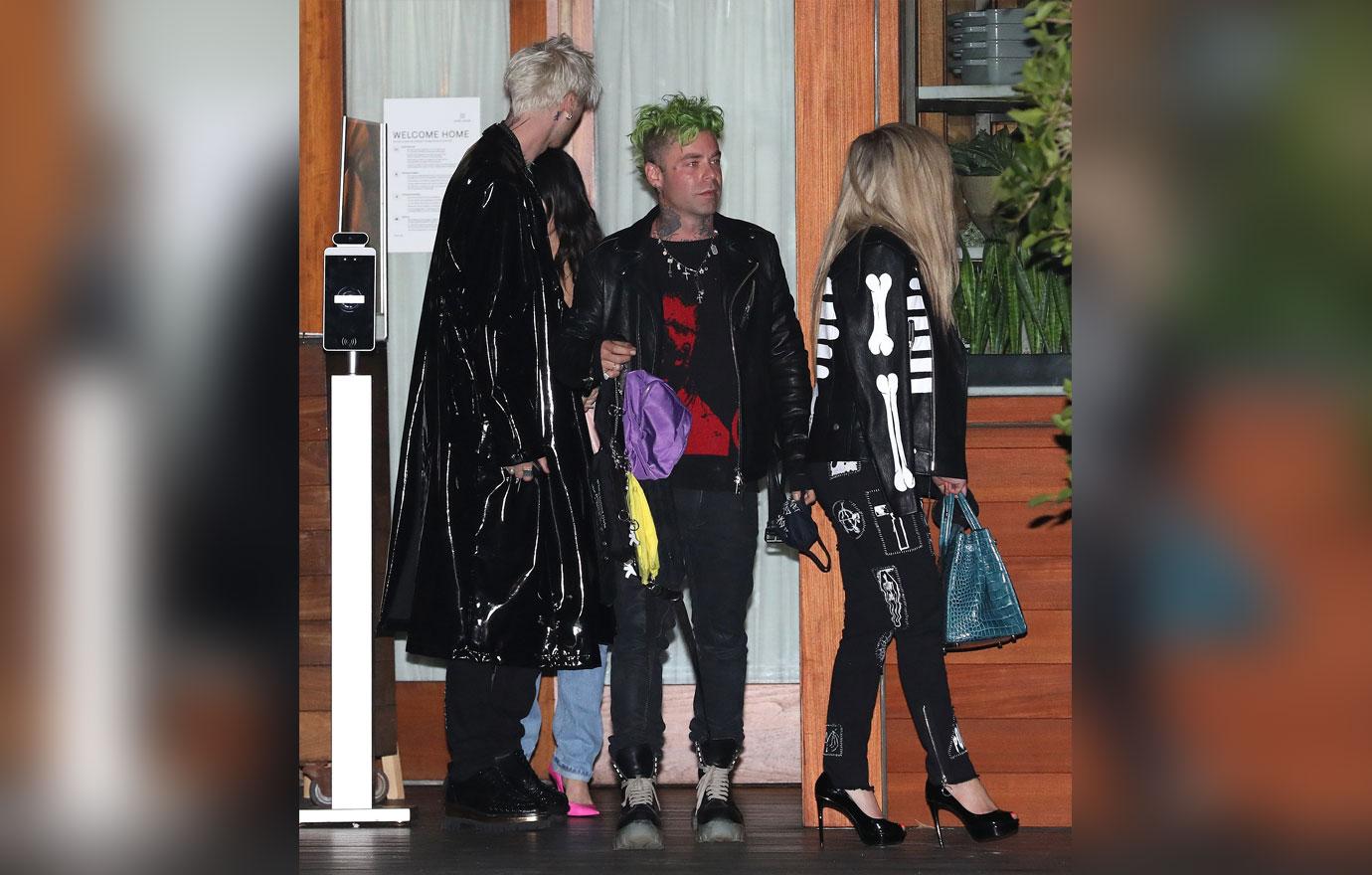 After their night out, the foursome chatted outside the building.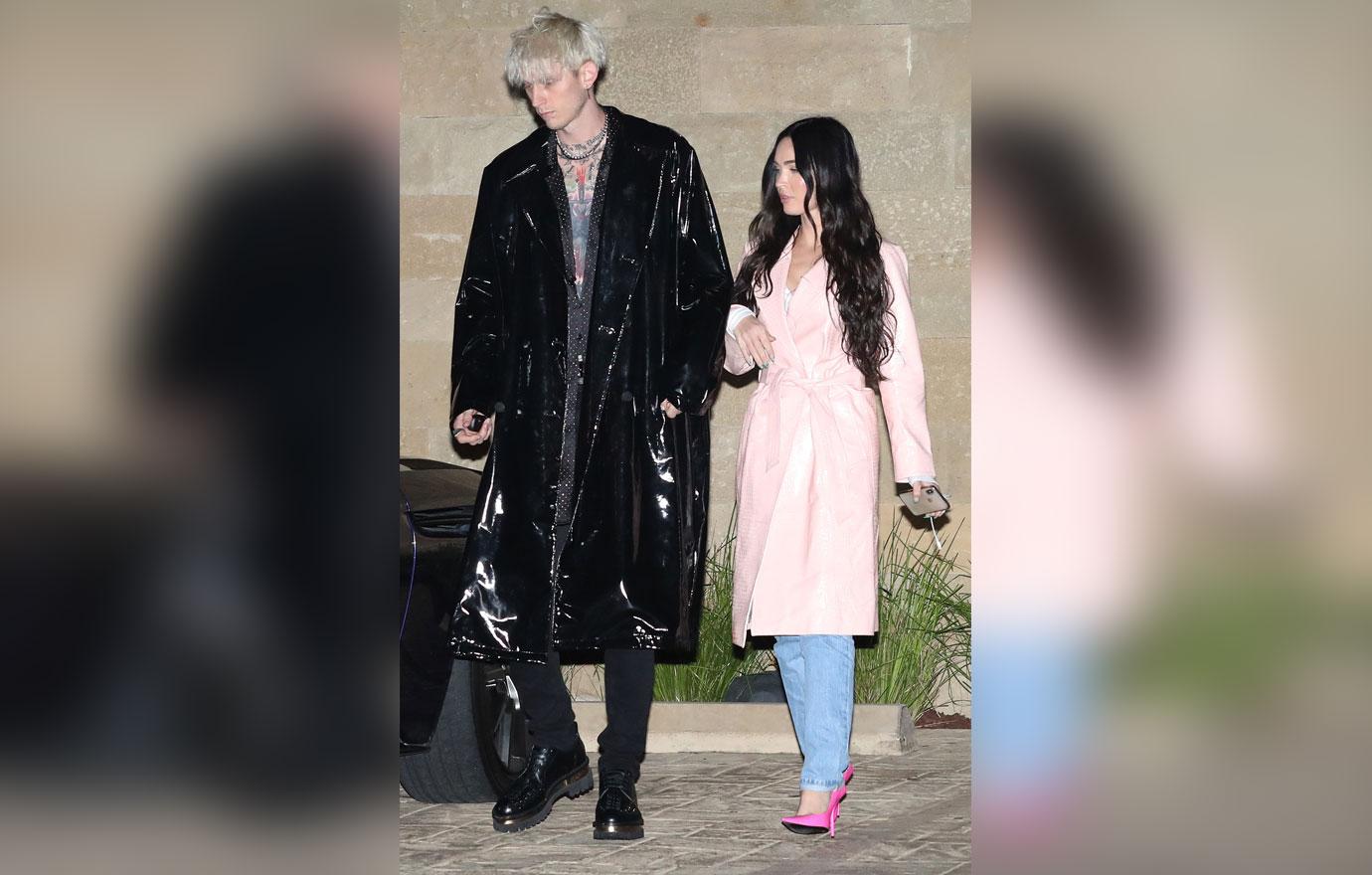 "After I made the big chunk of the album [Tickets to My Downfall] I did fall in love for the first time," Kelly recalled of falling for Fox. "That was my first experience with being open to love and stuff like that. I definitely wasn't set up to believe that that's something that could ever exist."
Article continues below advertisement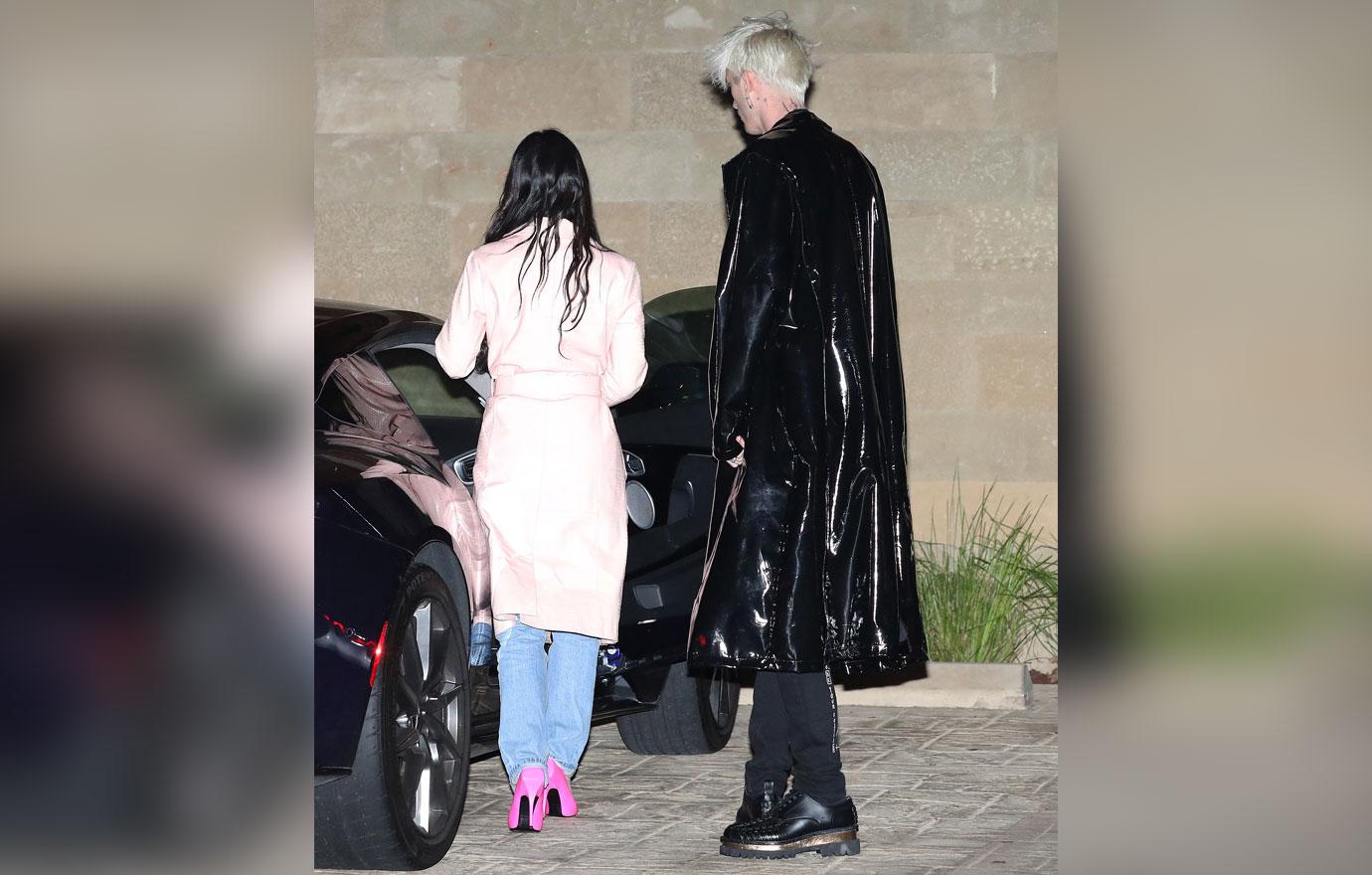 "MGK and Megan make each other laugh and that's a big thing for Megan," a source said about their relationship. "They keep each other smiling. MGK totally sees marriage in his future with Megan and friends could 100 percent see them getting engaged within the next year."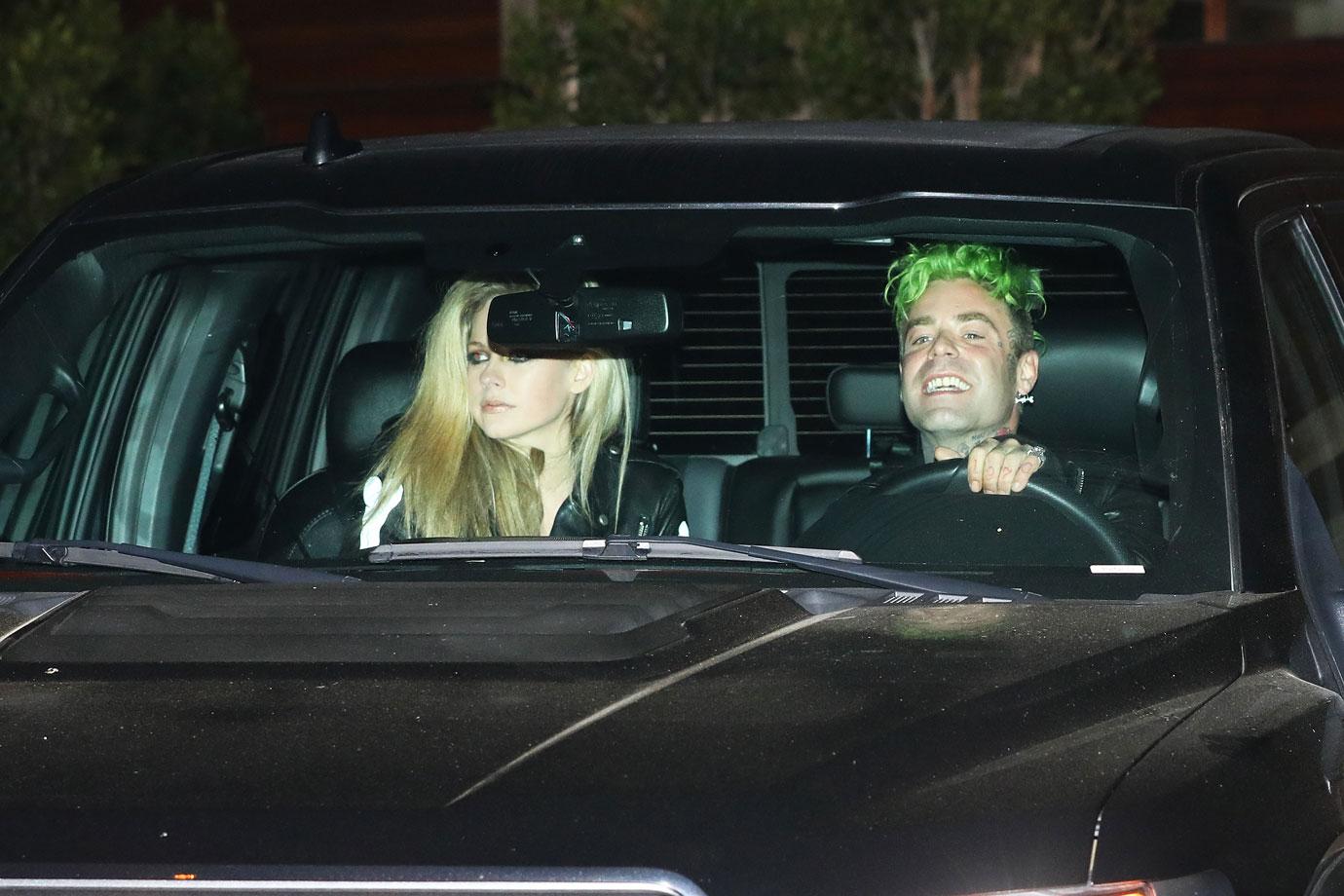 Lavigne and Mod Sun also drove off. Looks like a fun night! Next time can we come?