Irina Shayk's Striped Blue Coat Pairs Perfectly With Any Outfit — Photos
Irina Shayk is ready for spring! The model donned a blue striped coat while walking around the West Village in New York City on Monday, April 19.
Article continues below advertisement
Scroll through the gallery below to see the star's day out!
Article continues below advertisement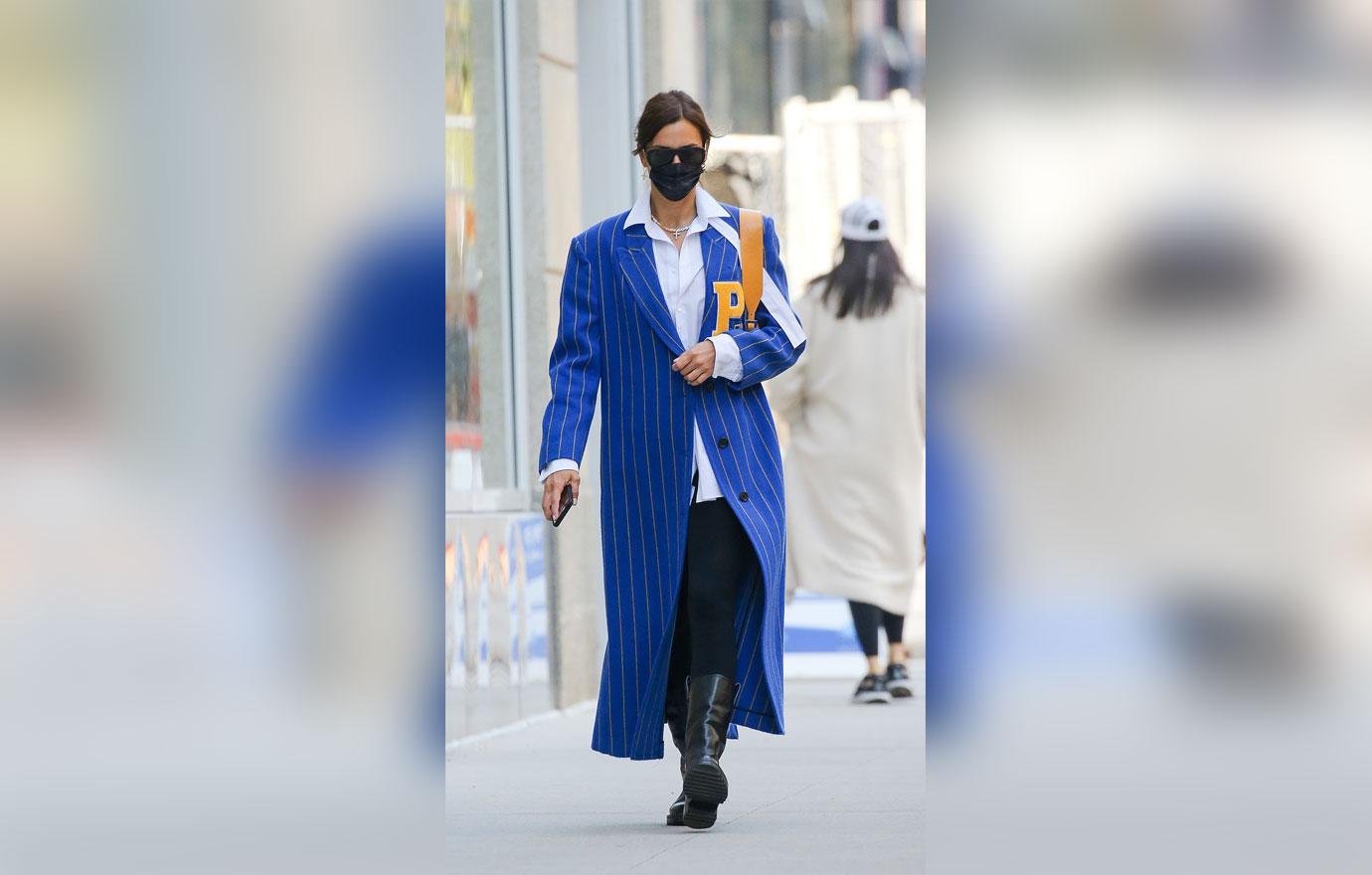 Shayk wore a long blue coat with a white shirt underneath, black pants and black boots. The mom-of-one also looked incognito as she wore a face mask and sunglasses while strolling around the Big Apple.
Article continues below advertisement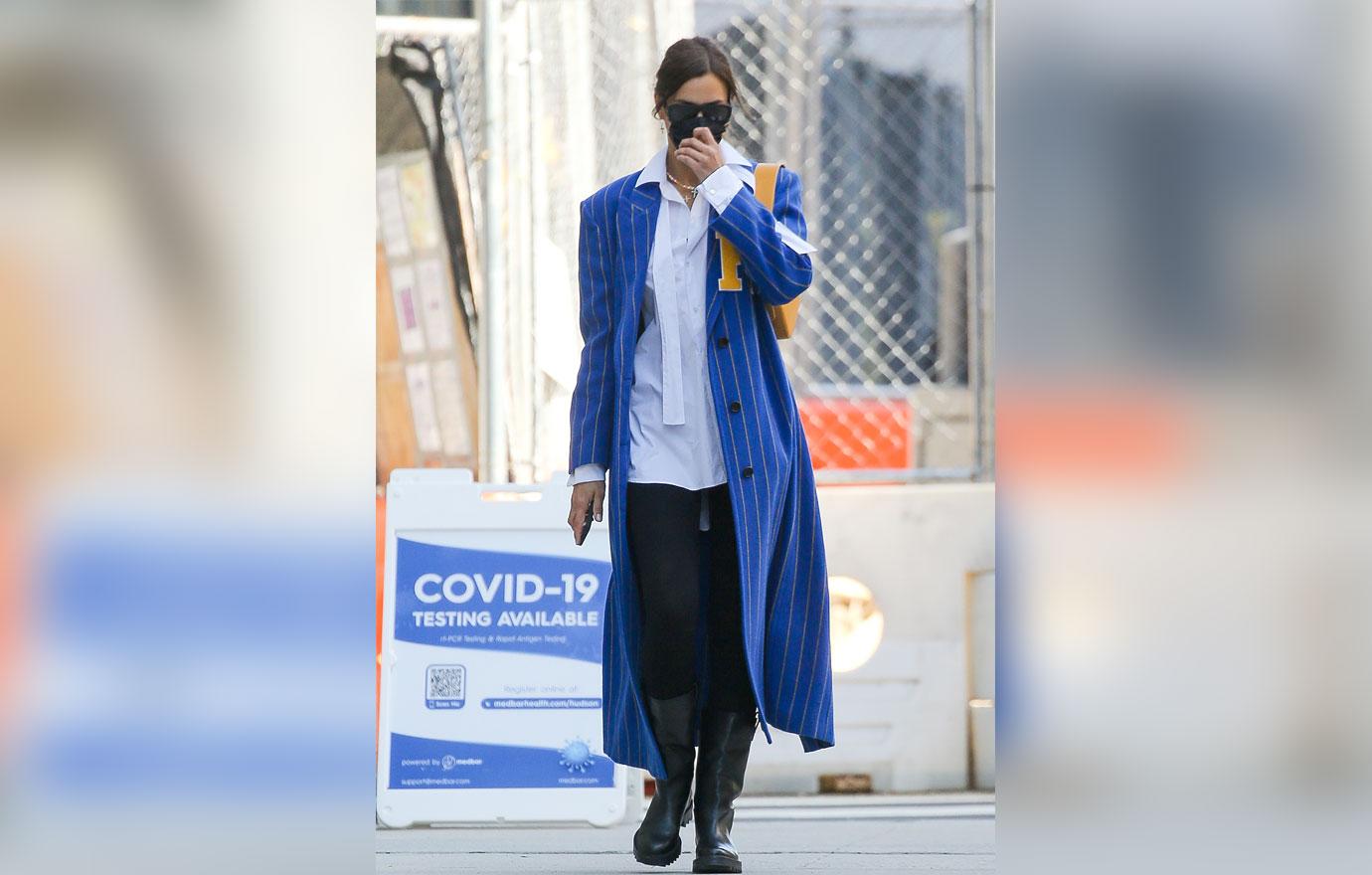 Even though Shayk has a successful career, she struggled with her body image when she was younger.
"Like everyone else I felt insecure about my body at first, but with age and experience I learned how to feel confident, strong and powerful in my own skin. The most important thing I have learnt in life is that inner beauty is much more important than physical beauty, and true beauty always comes from the inside," she said.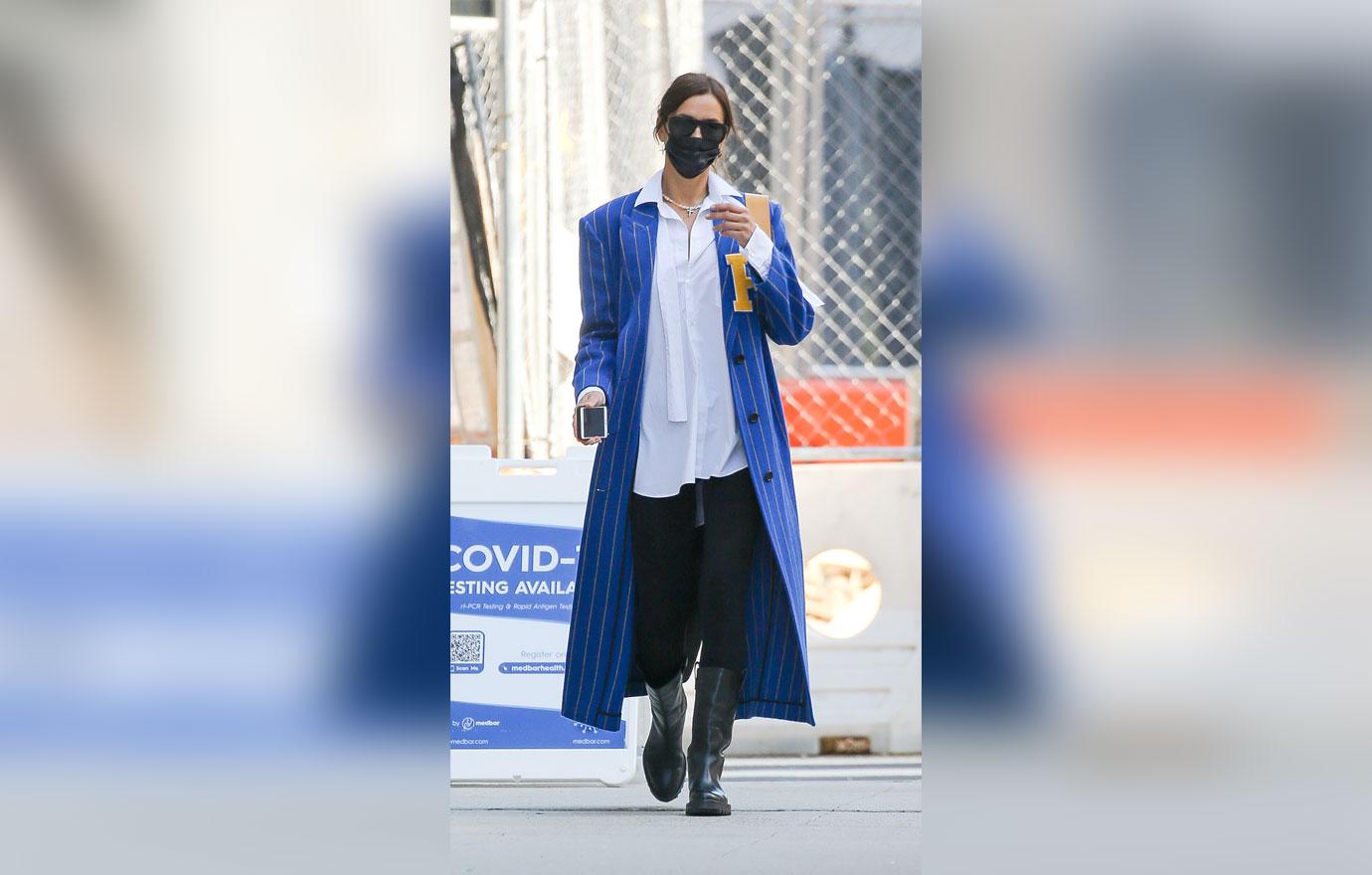 "Being a mother changed a lot in my life and now I am discovering a new dimension of women's beauty as a mom," the brunette beauty shared of her new outlook on life after welcoming daughter Lea in 2017.
Article continues below advertisement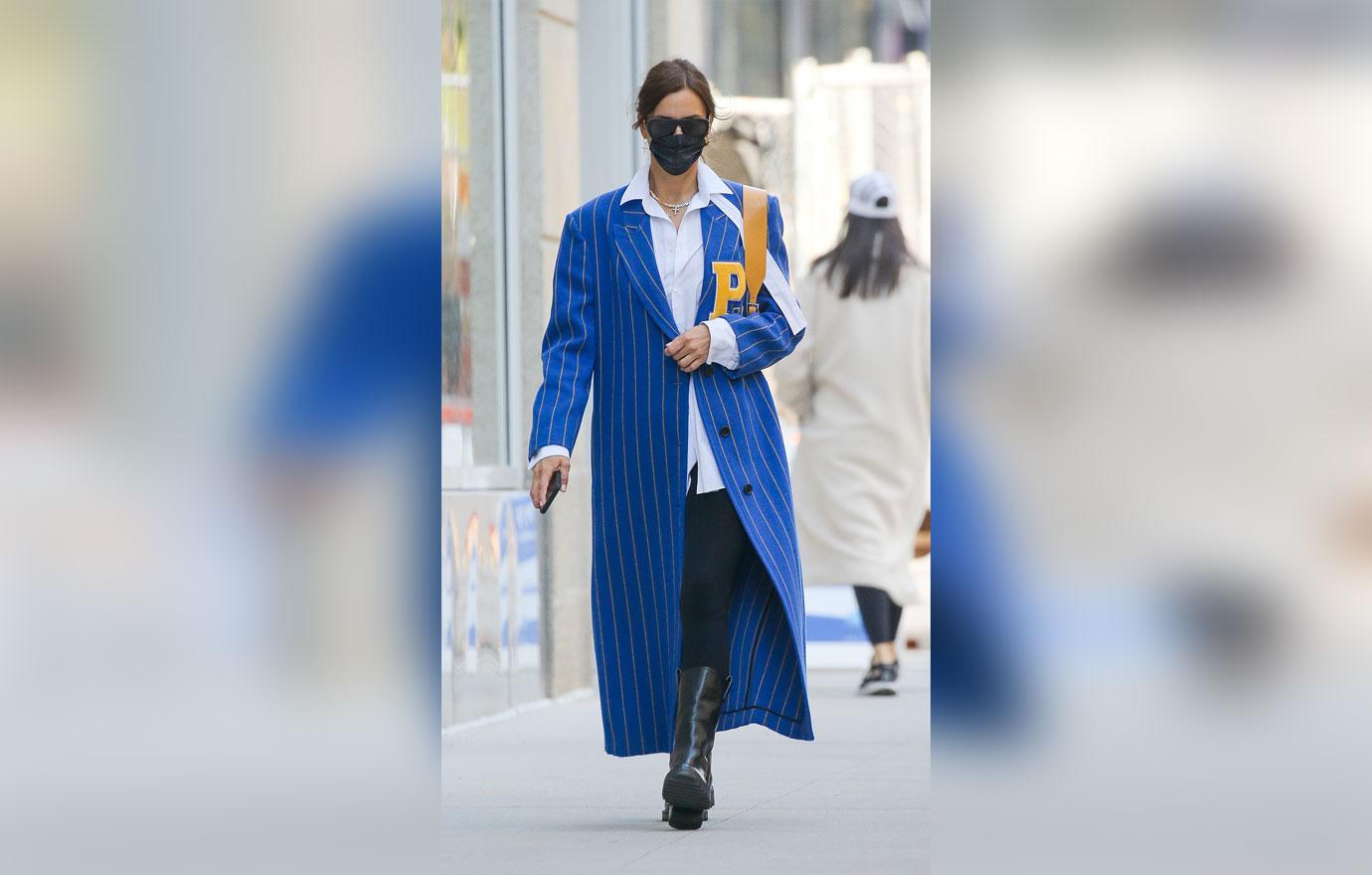 "For me, inside beauty is the only real beauty that a human being can have. Years ago, Intimissimi launched a campaign with this powerful message and I am proud to be a part of it," she gushed. "Fashion changes so fast, some fashionable looks of the past seem weird for the next generations, but inner beauty is always there. I am convinced that every woman is beautiful in her own, unique way."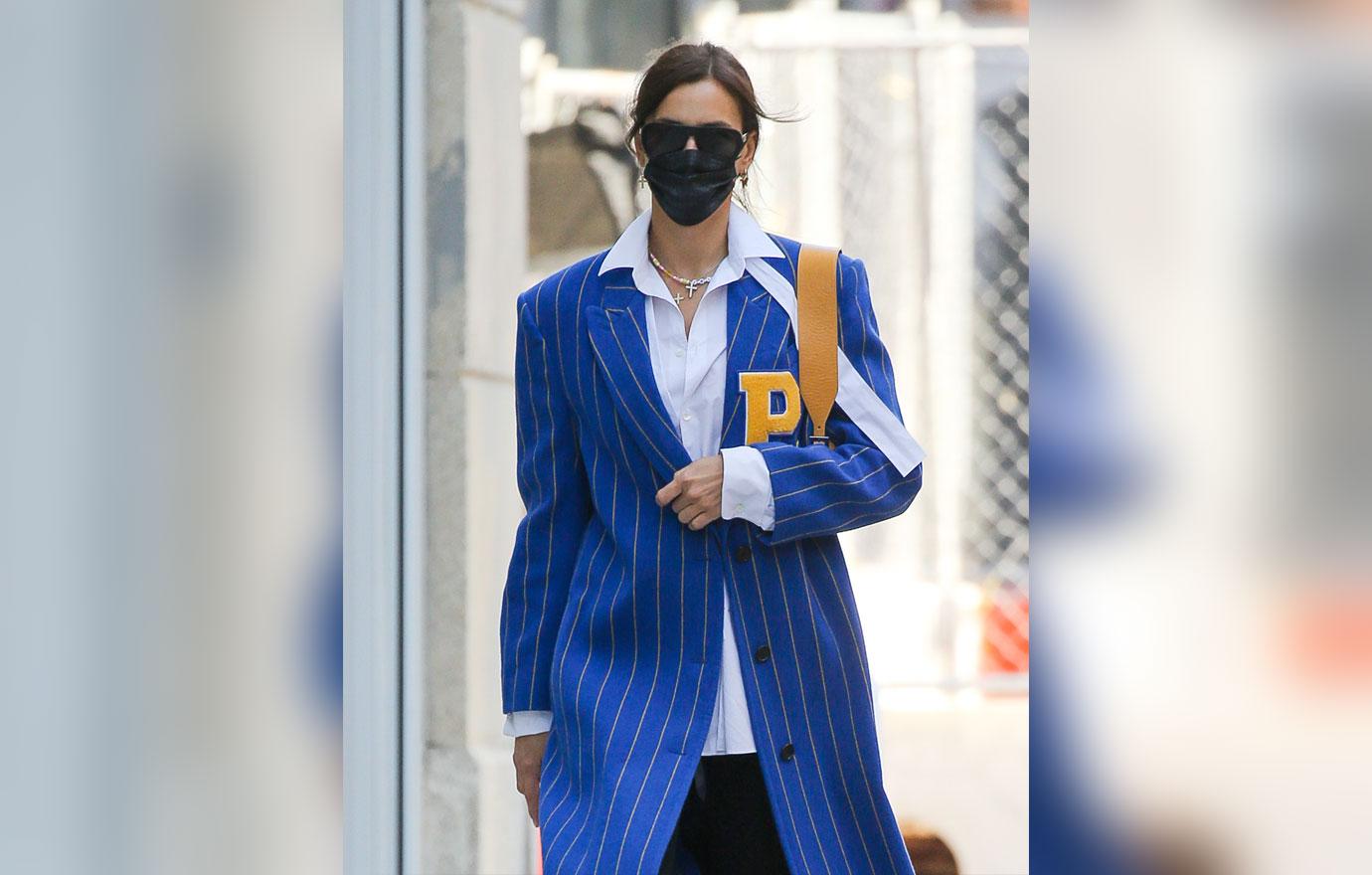 Shayk is known for her cool looks, and she loves how the industry is changing.
"I think that fashion today is all about personality. I love it how fashion is bringing more and more diversity into fashion campaigns and on the runways every year," she said.