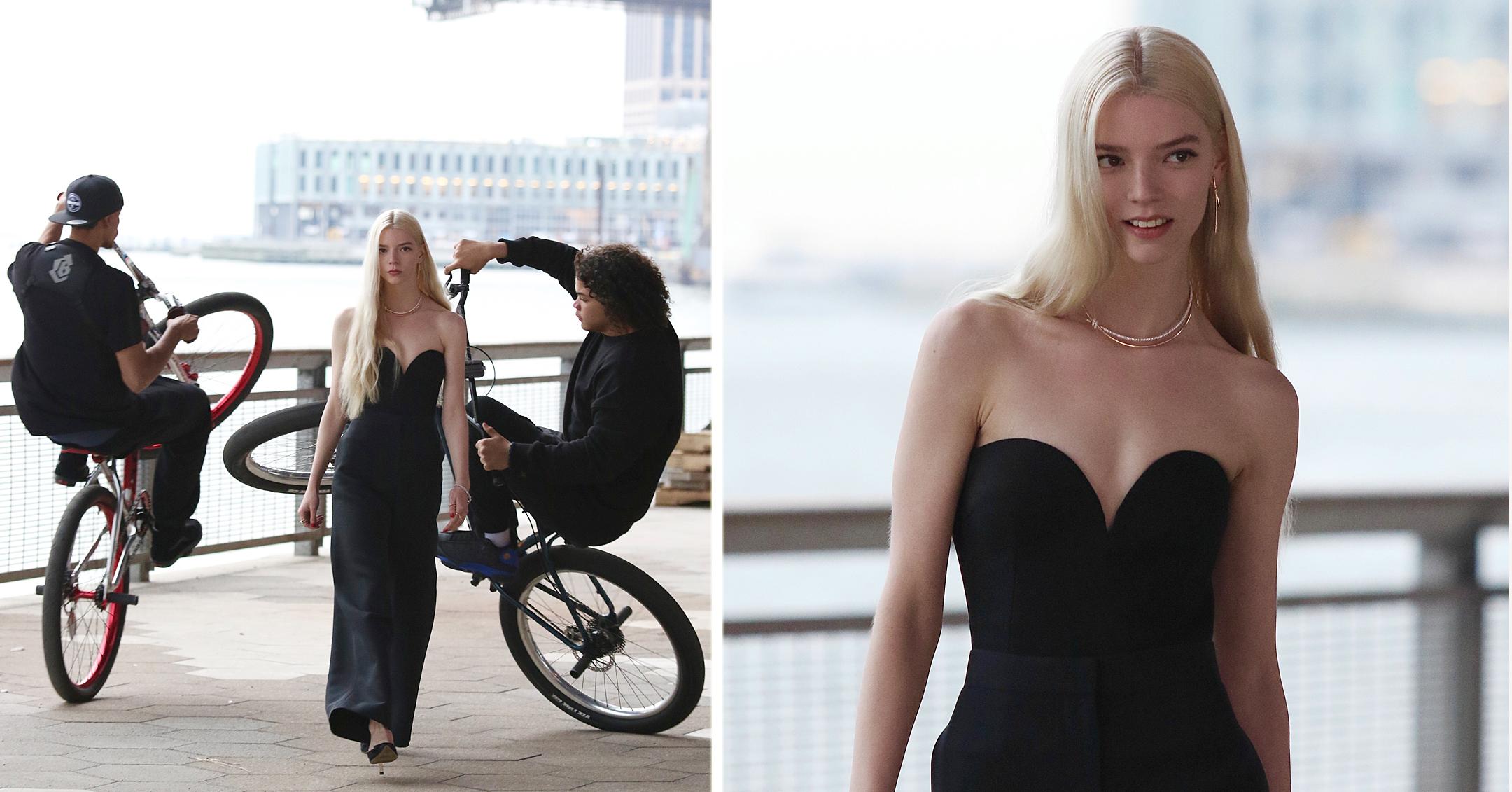 Diamonds Are A Girl's Best Friend! 'Queen's Gambit' Star Anya Taylor-Joy Films Commercial For Tiffany & Co. — Photos
Simply stunning! On April 14, Queen's Gambit lead Anya Taylor-Joy was seen filming a commercial for Tiffany & Co. near Manhattan's East River.
The new ambassador for the jeweler has worn their pieces while attending awards shows, gushing on Instagram, "Damn... @tiffanyandco, you sure know how to make a girl feel her best."
Article continues below advertisement
Scroll down to see the talented actress work the camera!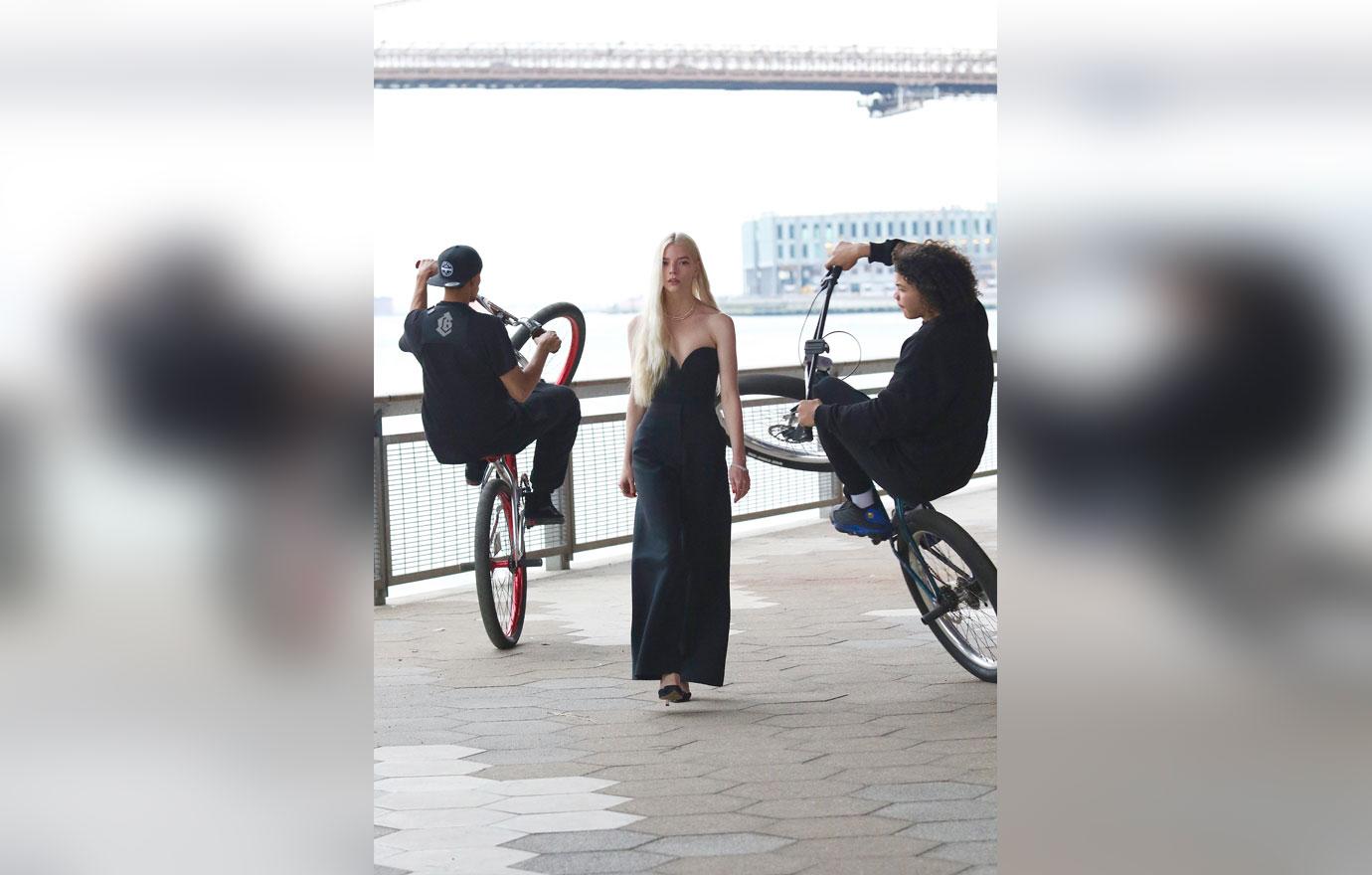 Make way for the queen! The blonde beauty sashayed her way in between two bicycle stuntmen.
Taylor-Joy's all-black ensemble consisted of a bustier top, wide-legged trousers and a pair of stilettos. And of course, she was decked out with Tiffany jewels, wearing a necklace, multiple rings and a bracelet.
Article continues below advertisement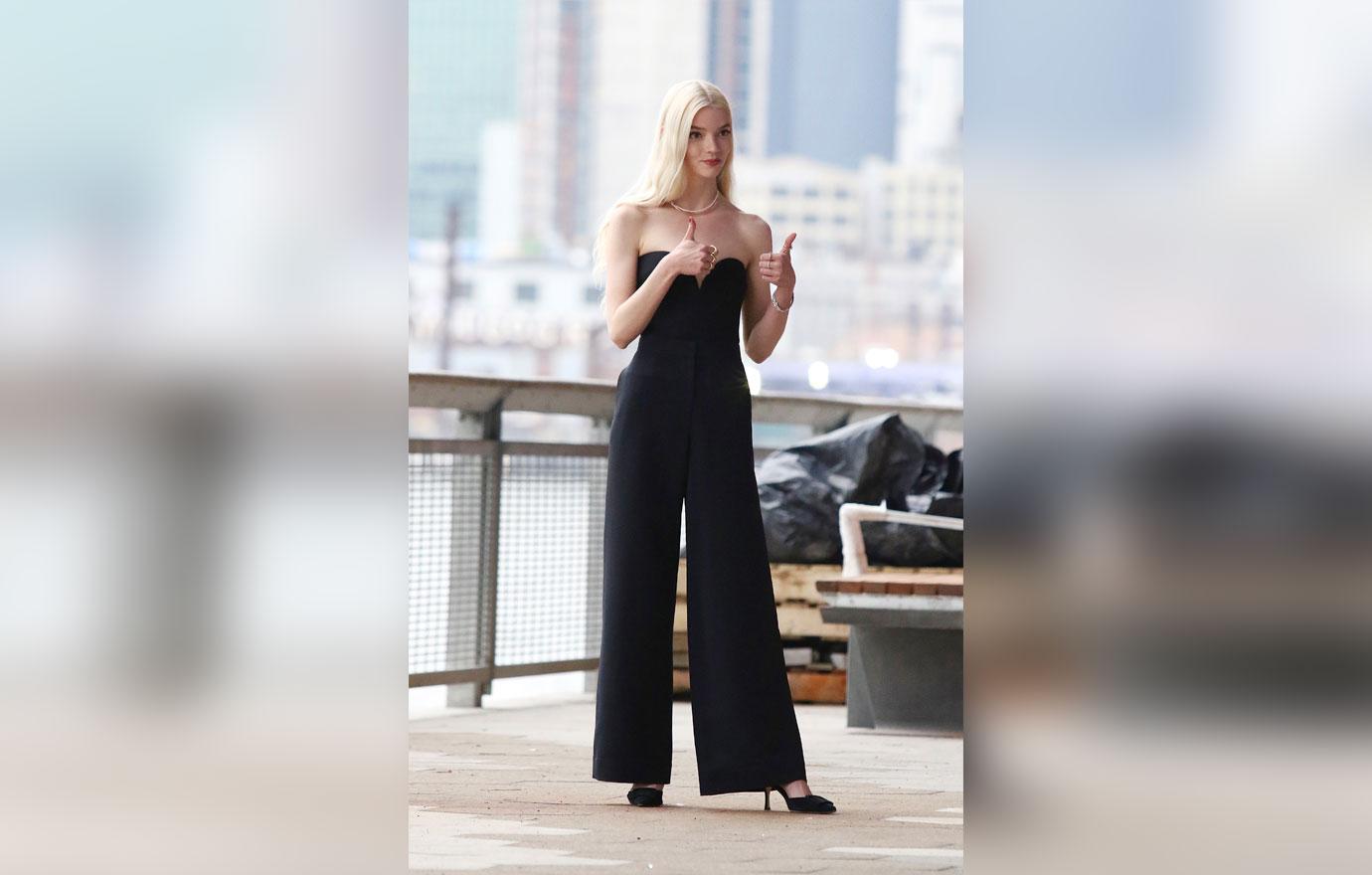 The Split star gave a thumbs-up after wrapping up a scene. Though she's been dropping jaws with her fashion choices at Hollywood events, she admitted that she doesn't gravitate towards a specific style.

"I've been different people for such a long time. I know it sounds silly, but because I've shot all of my projects back-to-back, you are only in your own clothes while going into work in the morning, then somebody gives you a costume, and then you put them on for like an hour at night to get home," she explained to InStyle. "So, I haven't had a lot of time to work out my personal style."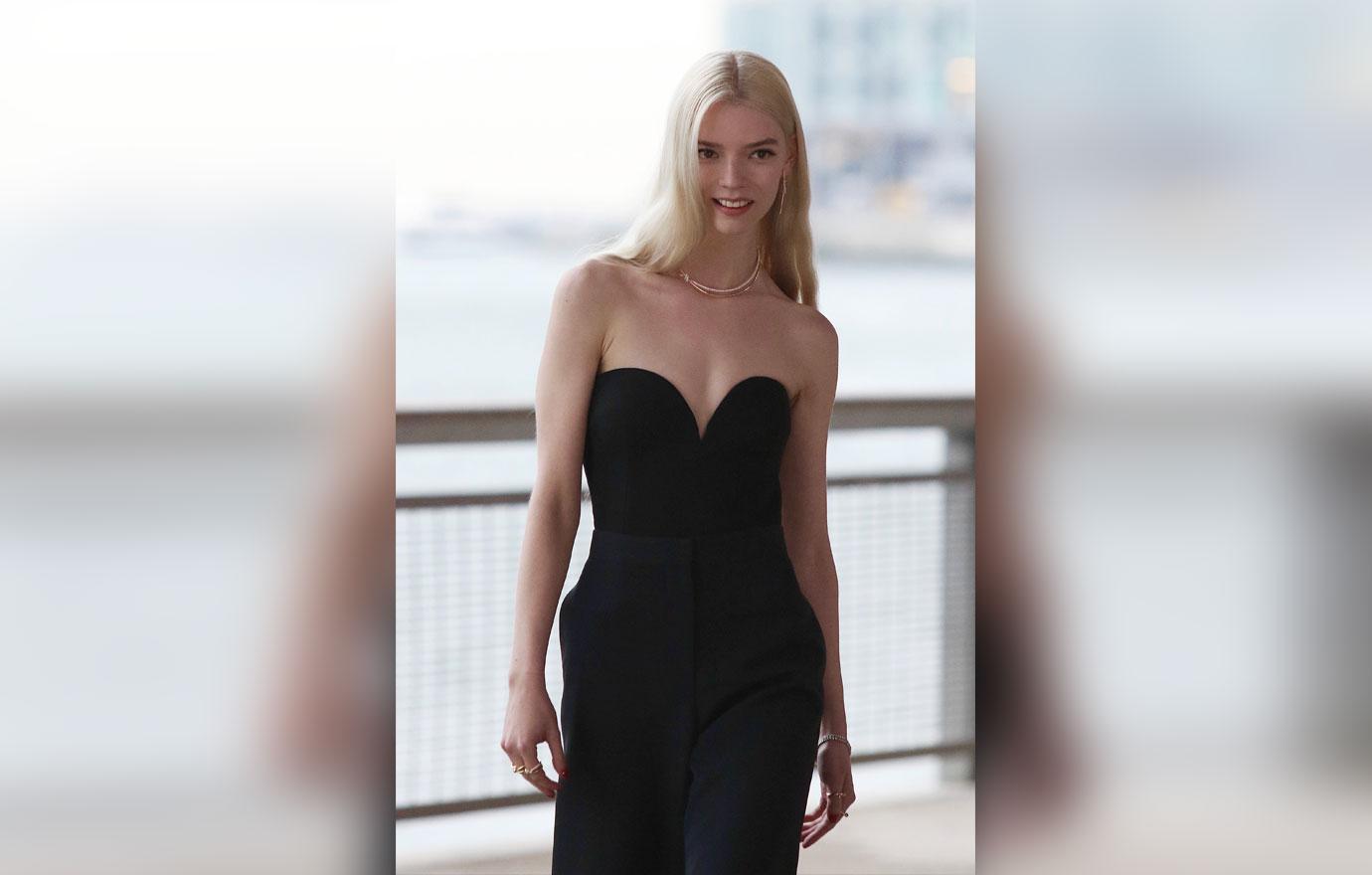 Taylor-Joy, who took home the trophy for Best Actress —Miniseries at this year's Golden Globes, flashed a smile.

"I like to play dress up," she shared. "It's really fun to build an outfit rather than being stuck in any particular thing. Just deciding, 'OK, what kind of girl do I want to be today?'"
Article continues below advertisement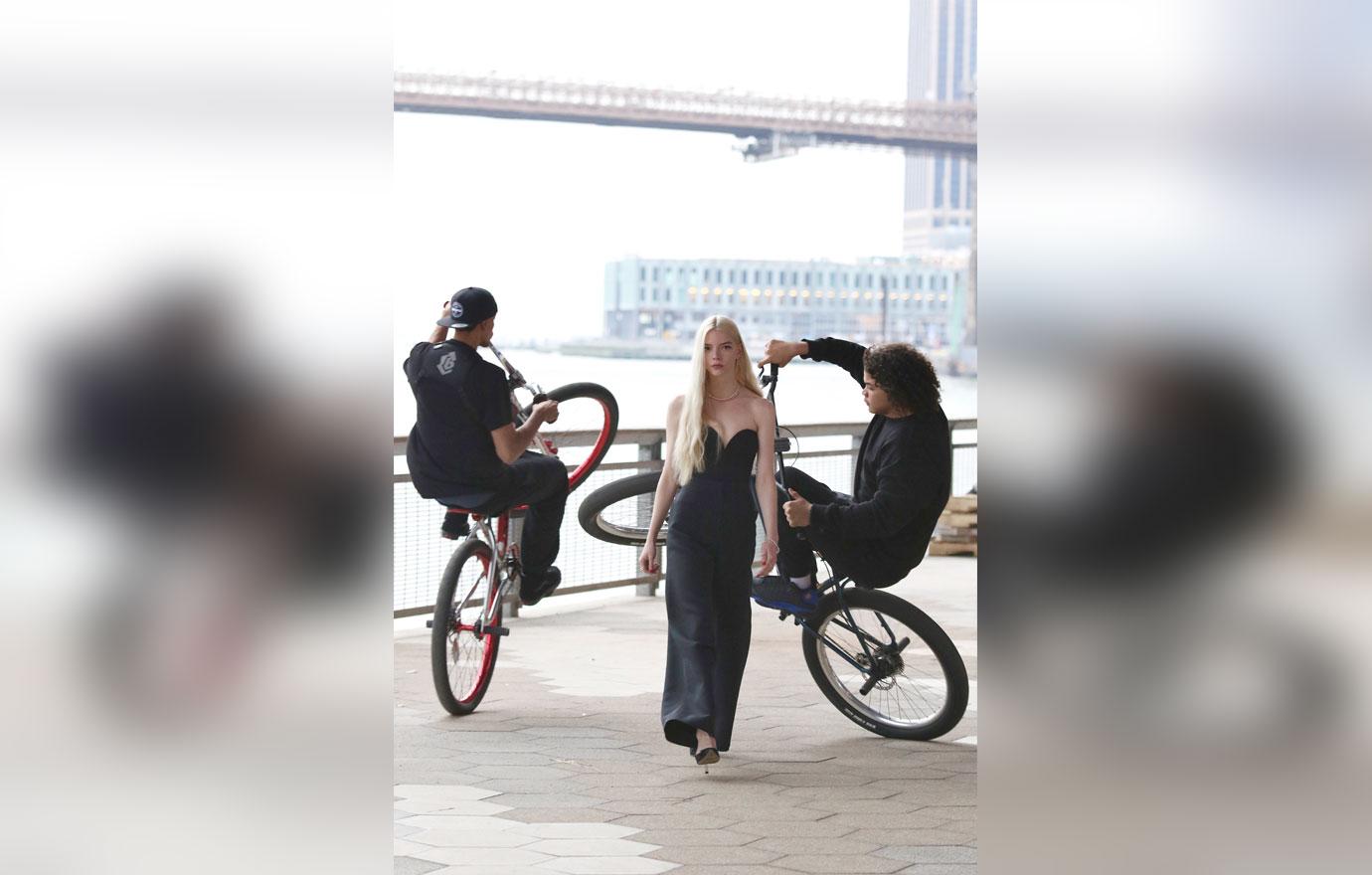 Looking fierce! While her newfound fame and the paycheck that comes with it has allowed her to buy "very nice clothes," Taylor-Joy admitted she's kept the old worn-out clothes she used to wear when she was a kid.

"I was a total tomboy and always wearing my brother's hand-me-downs. So there have been a couple of [sweaters] of his that I can't bear to give up, even though they're like, covered in holes," she said. "They remind me of home and I can't give them up."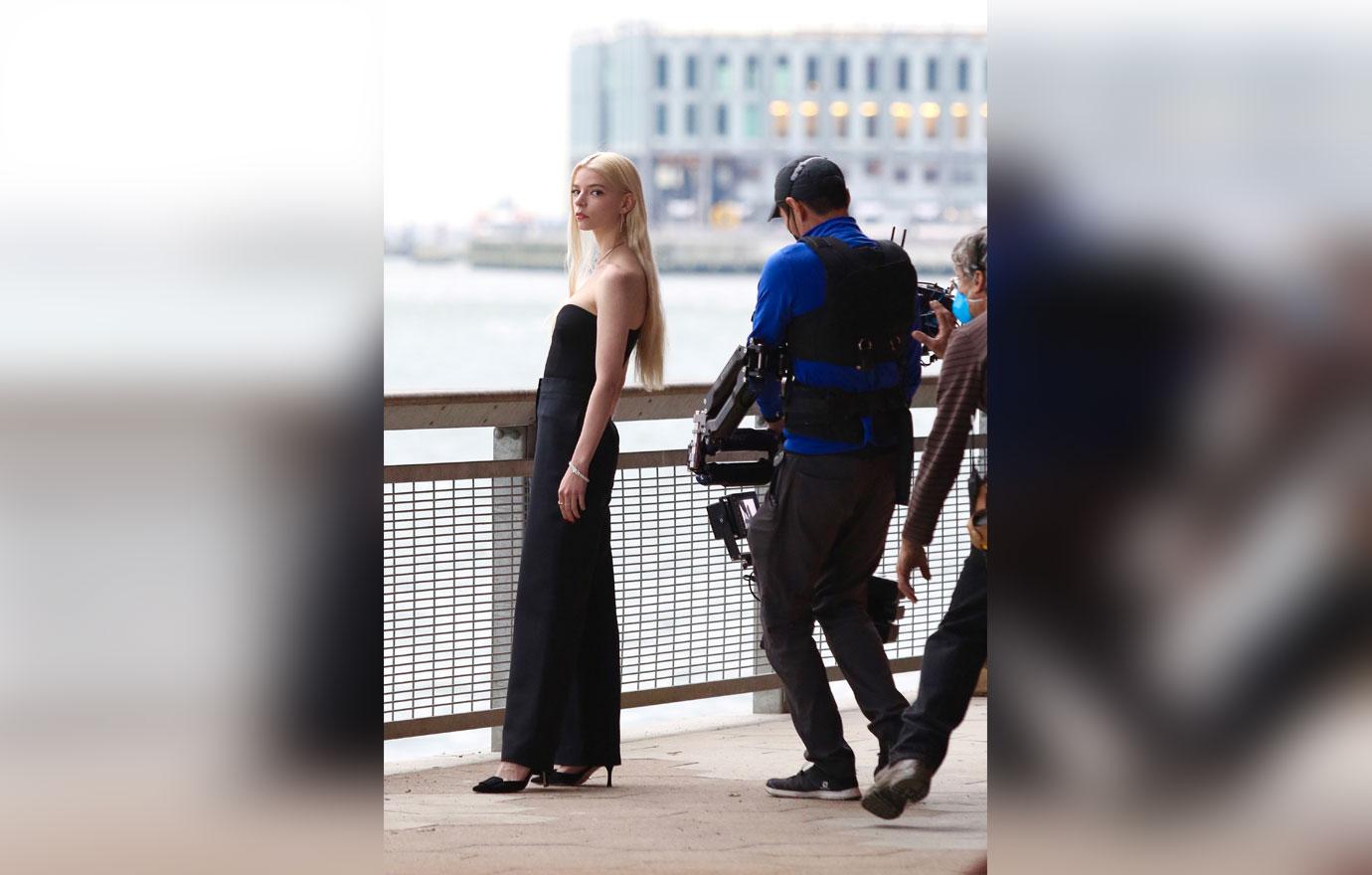 The past 12 months have been a whirlwind of success for the new Tiffany & Co. ambassador.
"I think I'll probably understand this year in about five years," she declared of the hype that now surrounds her. "I think that's when it will probably hit."