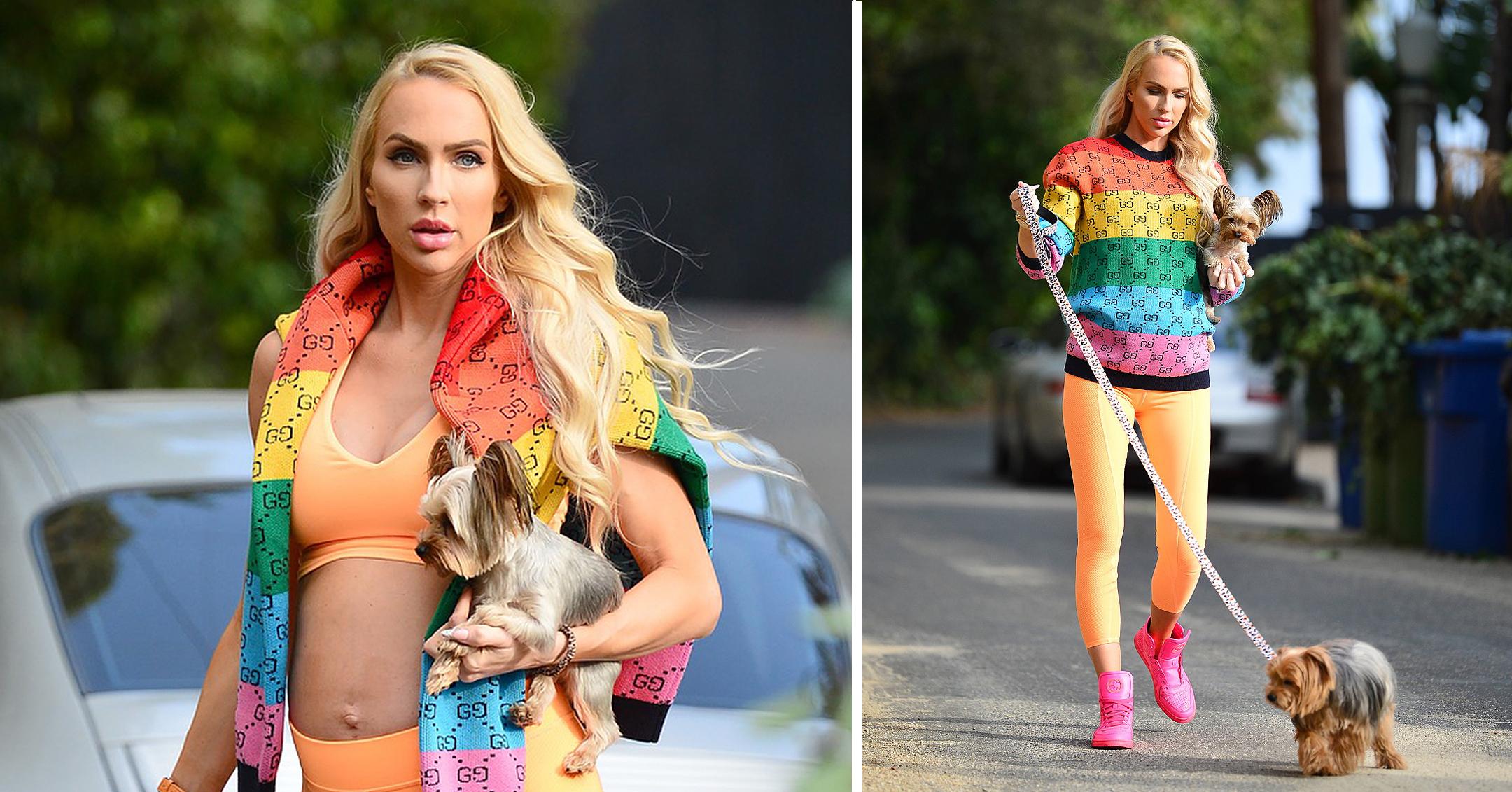 Pregnant 'Selling Sunset' Star Christine Quinn Loves To Add A Pop Of Color To Her Wardrobe — See Her Striking Outfit
We see you, girl! Selling Sunset star Christine Quinn stuck out like a sore thumb while walking her dogs on Tuesday, April 13. Not only did the blonde beauty show off her growing baby bump, but she also wore a bright orange athleisure set, pink shoes and a $1,400 Gucci rainbow sweater.
Article continues below advertisement
Scroll through the photos below to see her eye-catching outing!
Article continues below advertisement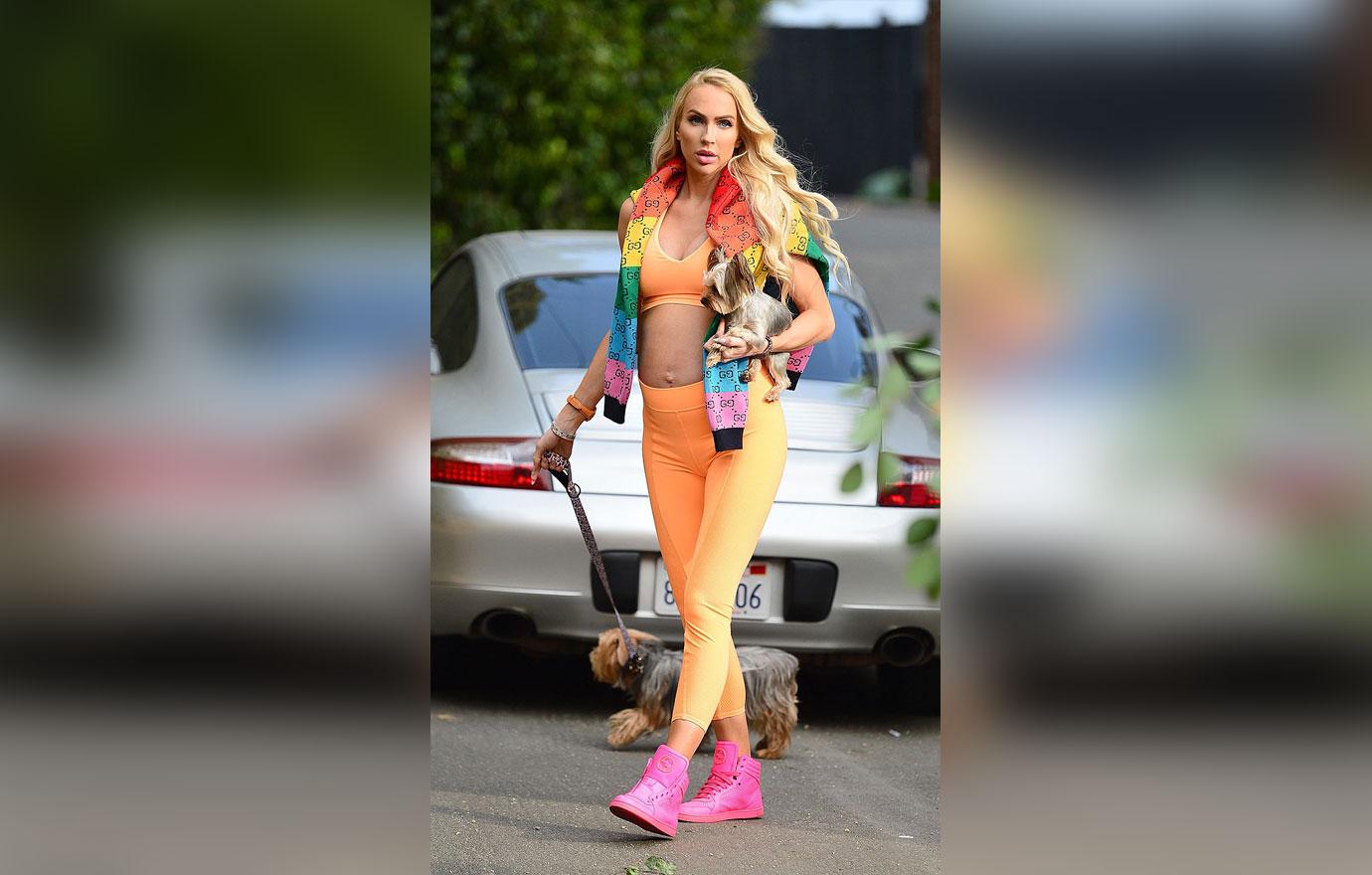 The reality star took some time to enjoy the great outdoors with her pups. Soon enough she will have her hands full with baby No. 1, whom she will share with her husband, Christian Richard.
"I'm so excited to pop out a baby. We had been talking about it since we got together, we've been talking about having kids. He was like, 'I have a birthday coming up and I don't have kids and I don't have a family.' And I felt like the timing was just right. So we were talking about it and I was thinking about it for a while and I was just really, really blessed that it happened pretty quickly," she revealed.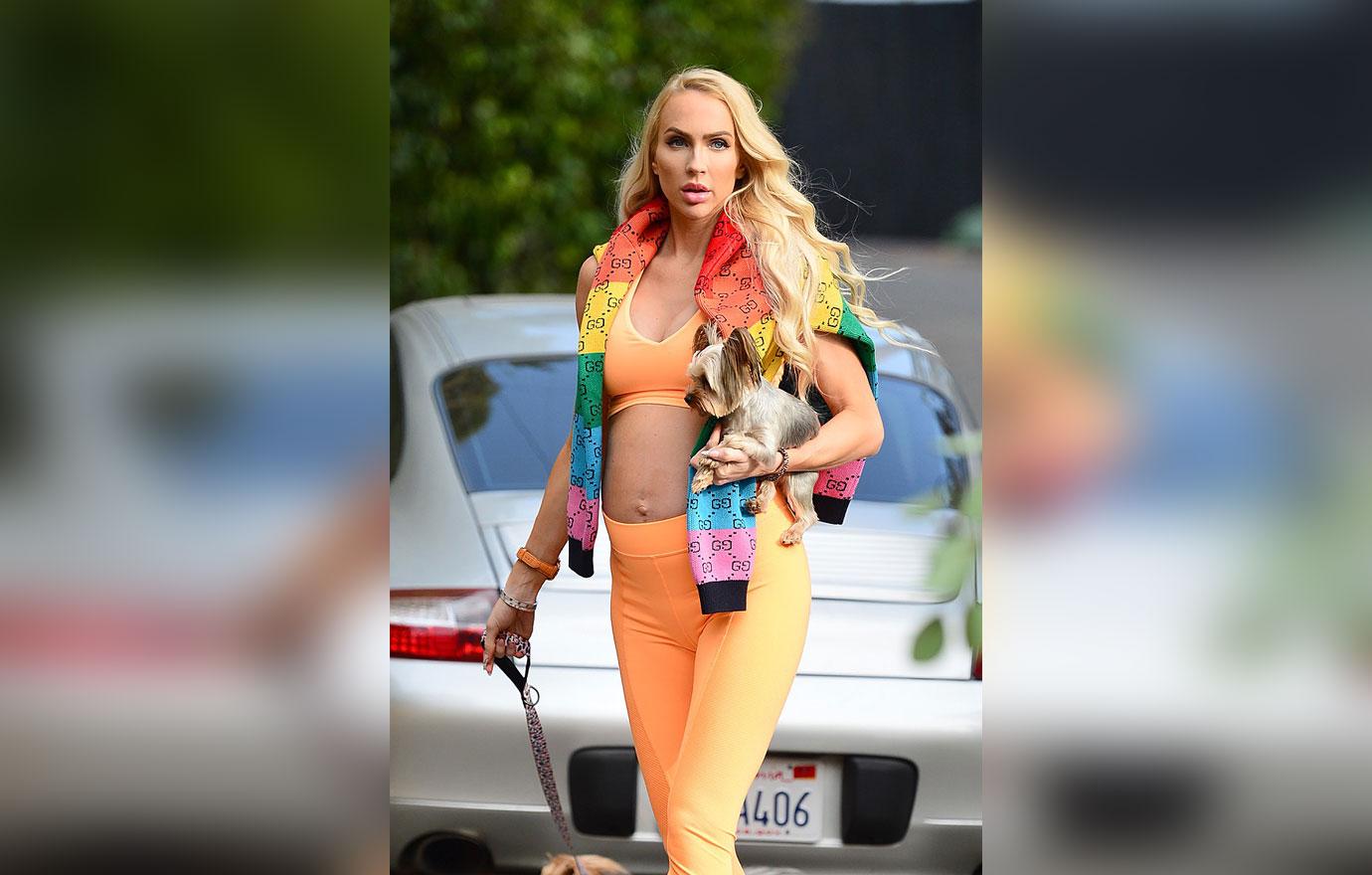 "Obviously, eating's a little bit different and I want different things at different times and I'm like, 'Go get a pizza right now,' stuff like that. But for the most part, I've been sticking to my routine and it's been great," she revealed of her eating habits.
Article continues below advertisement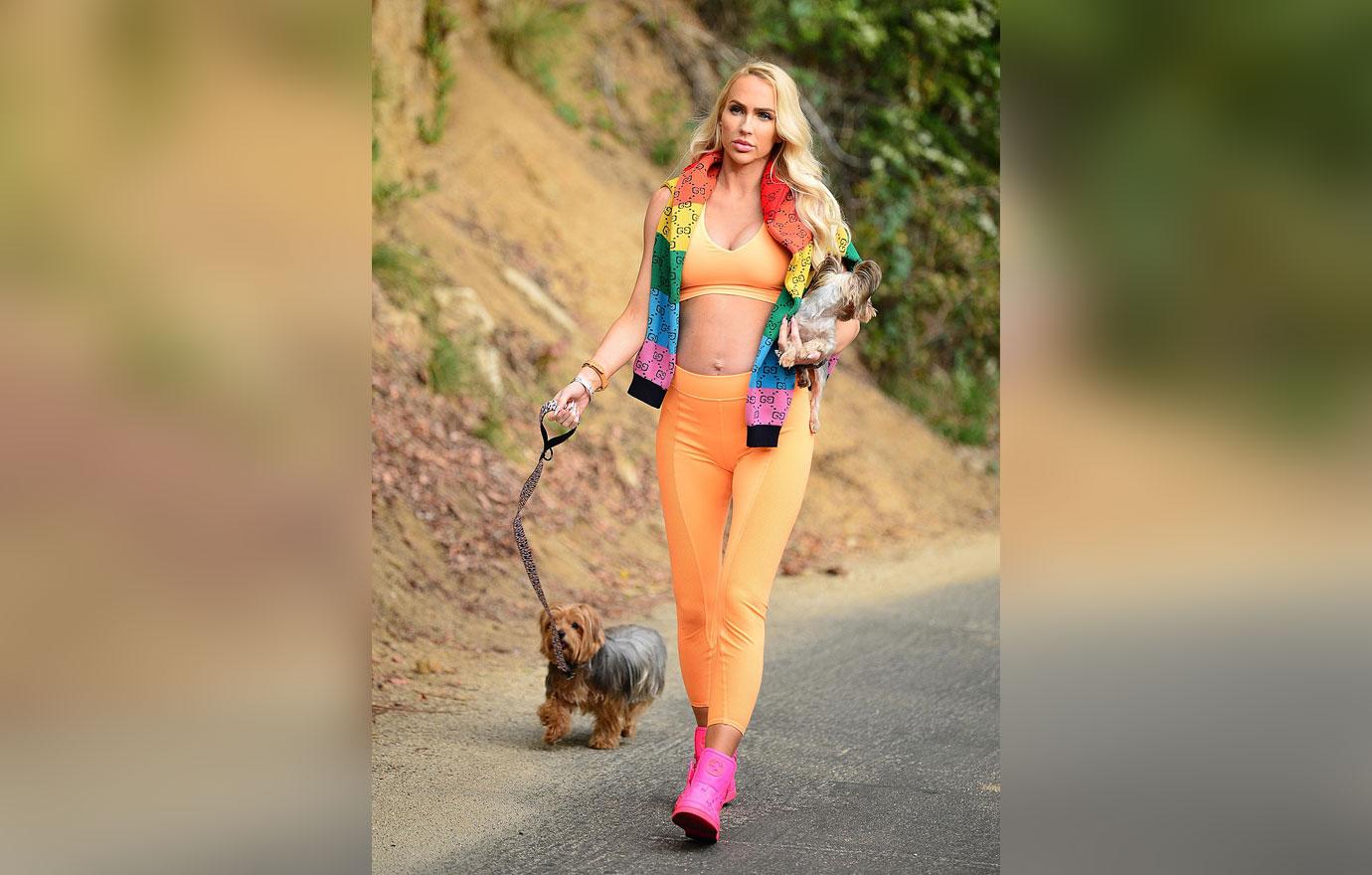 Even though Quinn looks fabulous, she admitted she still has trouble adjusting to her new physique.
"The struggle is real. You don't fit into any of your clothes. I can't wear jeans," she spilled. "Even my sweatpants don't fit. You have acne. It's a whole situation. I'm taking it in strides, because the other day I went to go put a pair of jeans on and they would not even fit. And I was like, 'Oh no, I've gotten to the point where like, do I have to wear maternity clothes?'"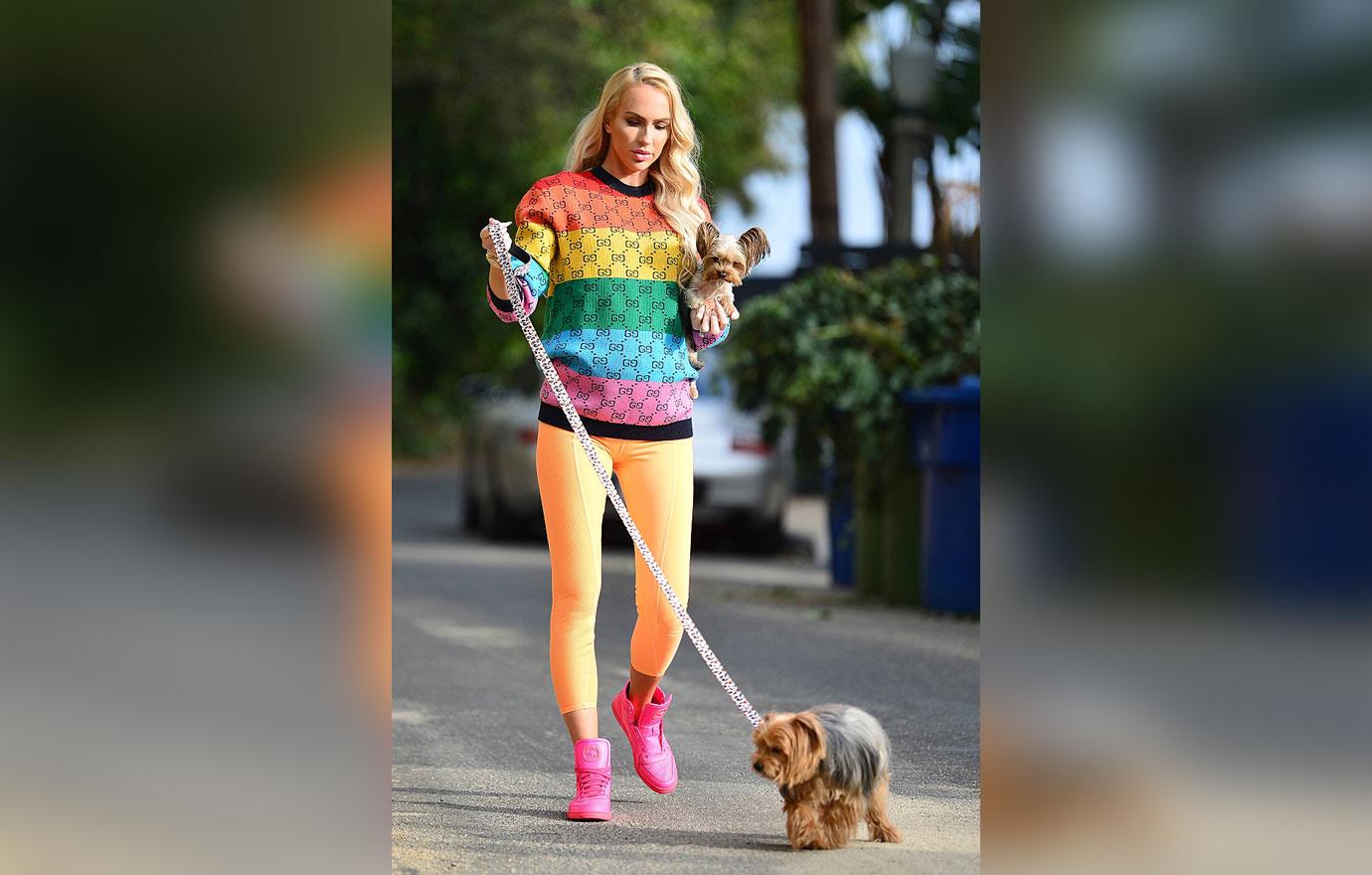 Though the Netflix star is known to look her best all the time, she admitted her "day-to-day style has changed because I'm to the point now, over the past three weeks, I'd say that I can't wear two-piece separate."
"I'm wearing a lot of dresses because dresses have stretch and they're great for me, it fits my boobs, which are getting much bigger — thank God — and my belly," she explained. "So for me, my wardrobe has changed a lot because I'm wearing a lot more dresses now, because those are pretty much the only things I can fit in."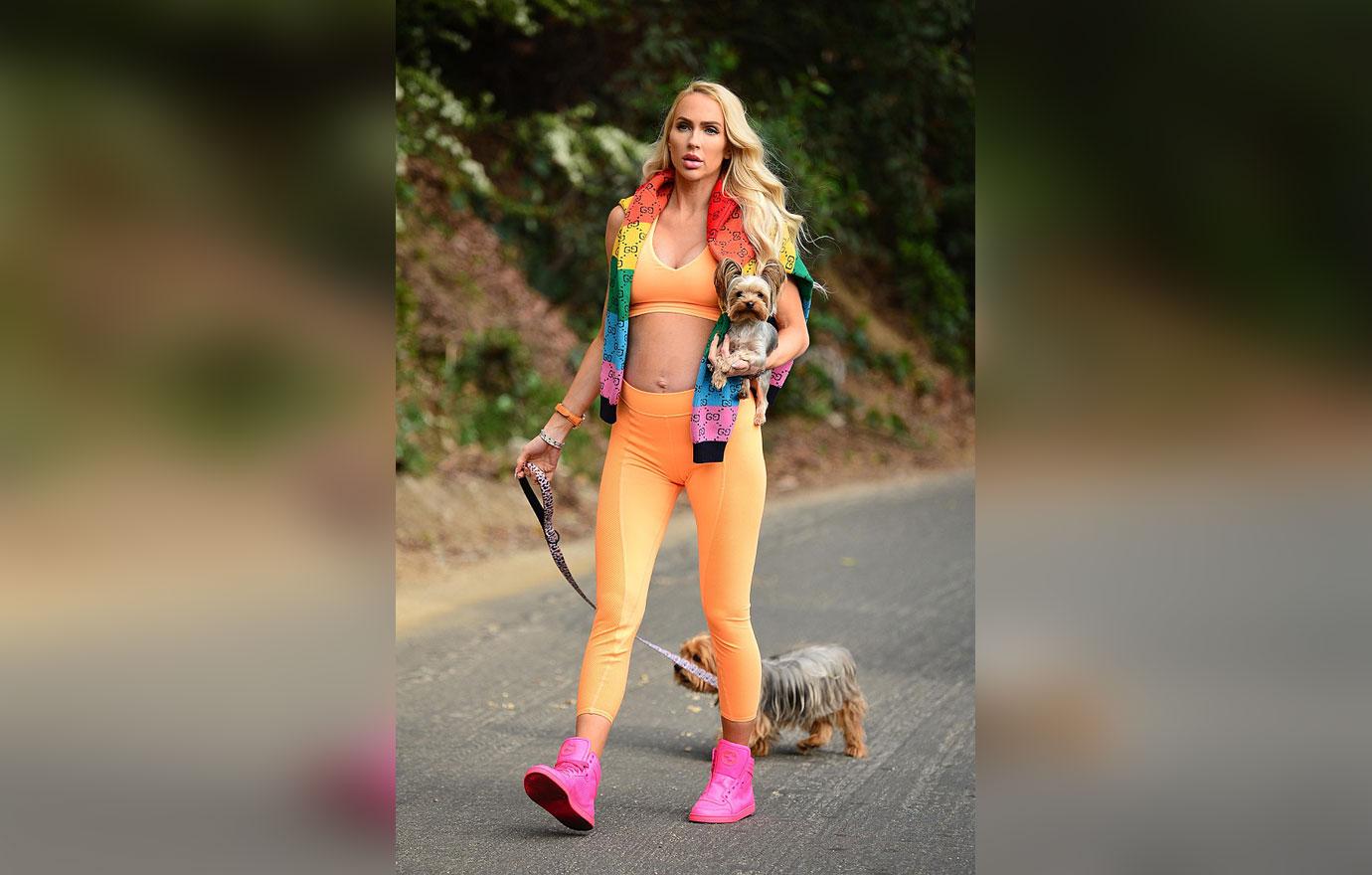 "I haven't quite found pants yet. And even if I did, I don't know if they'd be stylish for me. I was looking online and I was, 'No, no, no.' So, it's mainly yoga attire and casual, stretchy dresses," she added.
Either way, Quinn looks amazing!