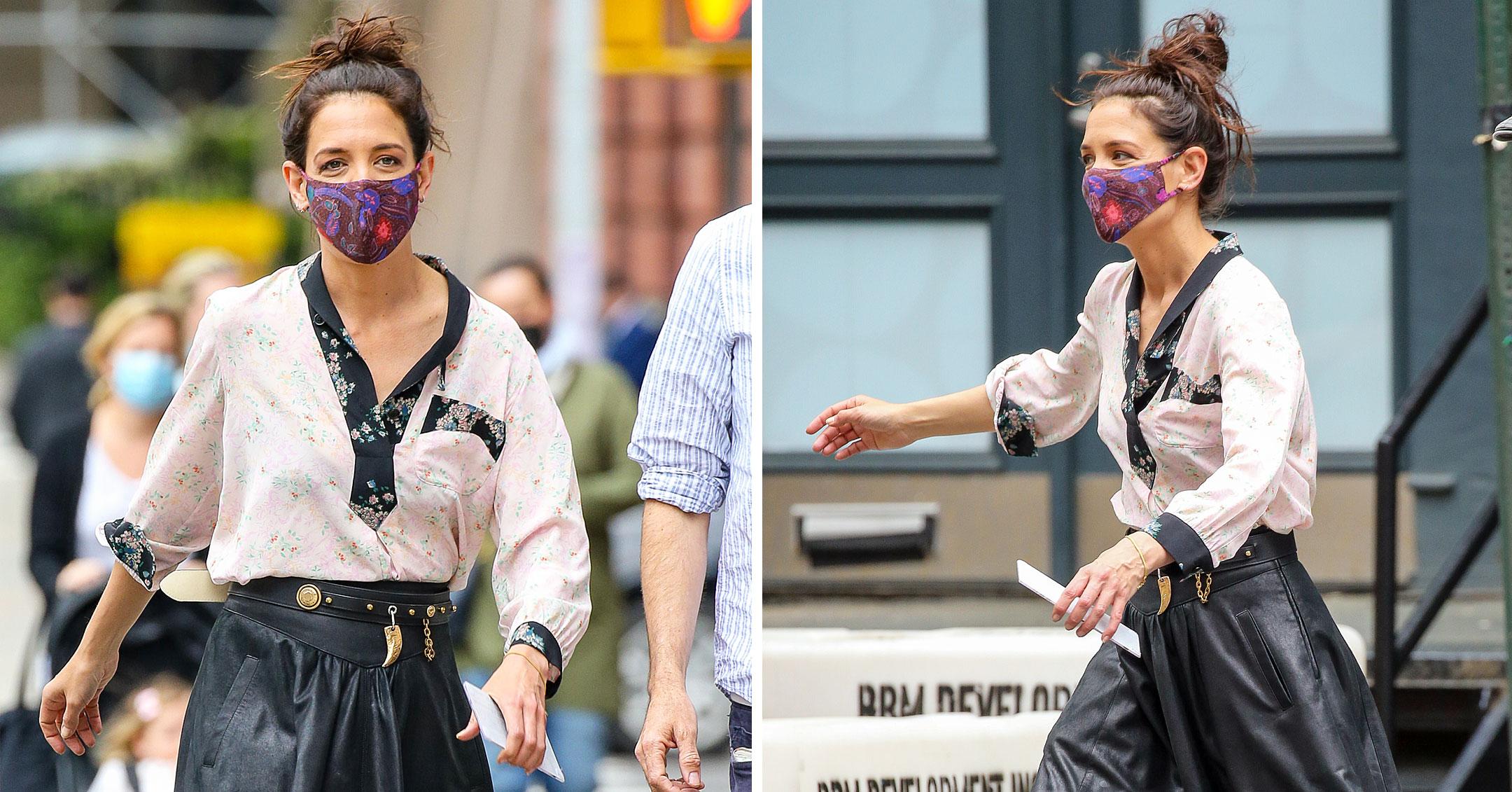 Katie Holmes Wears Floral Top With Black Leather Skirt While Filming 'Watergate Girl' In NYC — Photos
Katie Holmes made heads turn in New York City when she wore a floral shirt, which she paired with a black leather skirt.
Article continues below advertisement
The actress even paired her outfit with ... Ugg boots!
Scroll through the gallery below to see her outing.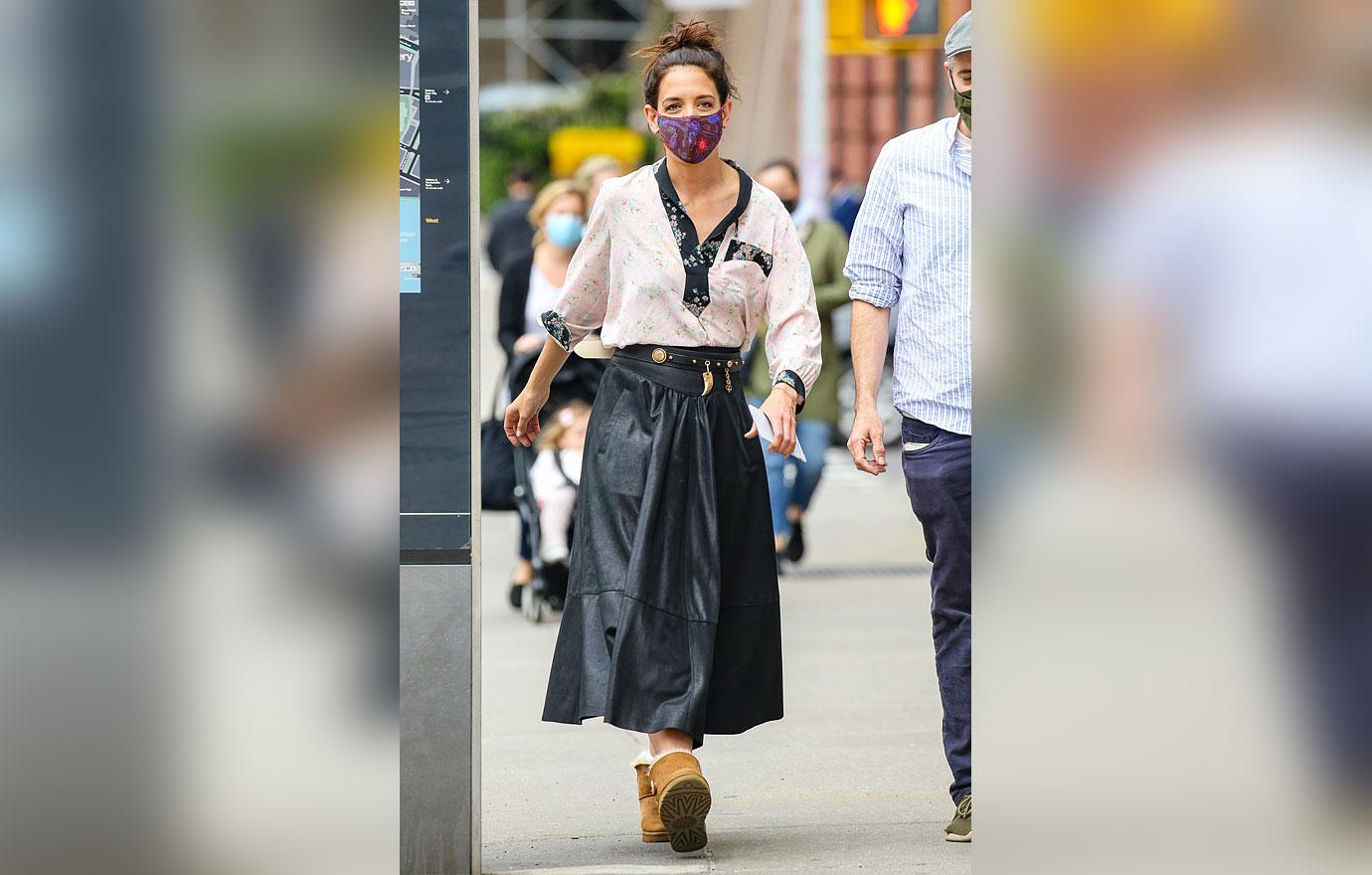 The brunette beauty is producing and starring in a new movie called The Watergate Girl, which is baed on the 2020 memoir, The Watergate Girl: My Fight for Truth and Justice Against a Criminal President.
Holmes has been spotted in the Big Apple with her boyfriend, Emilio Vitolo Jr., but it seems like the couple are taking a pause in their relationship at the moment.
"Katie has a lot of big priorities in her life — she's a single mom, her daughter always comes first and things were moving very fast," a source said.
Article continues below advertisement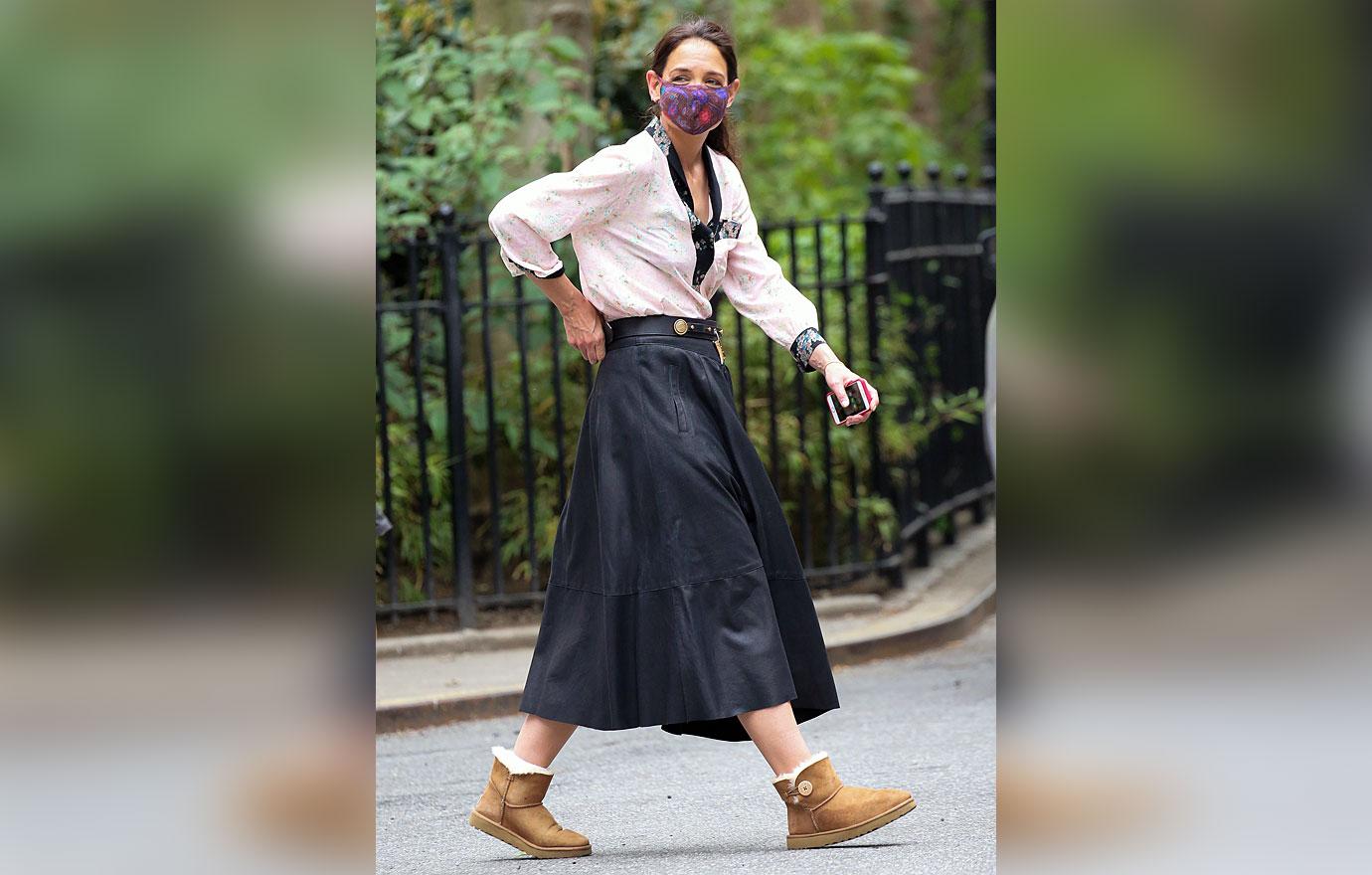 Meanwhile, the mom-of-one seems to be focused on her daughter, Suri, whom she shares with ex Tom Cruise.
In honor of Mother's Day, Holmes took to Instagram to share a photo of herself with her tot. "I am so grateful to be a mom to the sweetest daughter. Happy Mother's Day to all of the moms!!!! 💕💕💕💕💕," she wrote.
In April, the Dawson's Creek alum shared a few snaps of her daughter. "Happy 15th Birthday Sweetheart! I love you!!!!!!!! ❤️💕😘," she wrote. "I can't believe you are already 15!"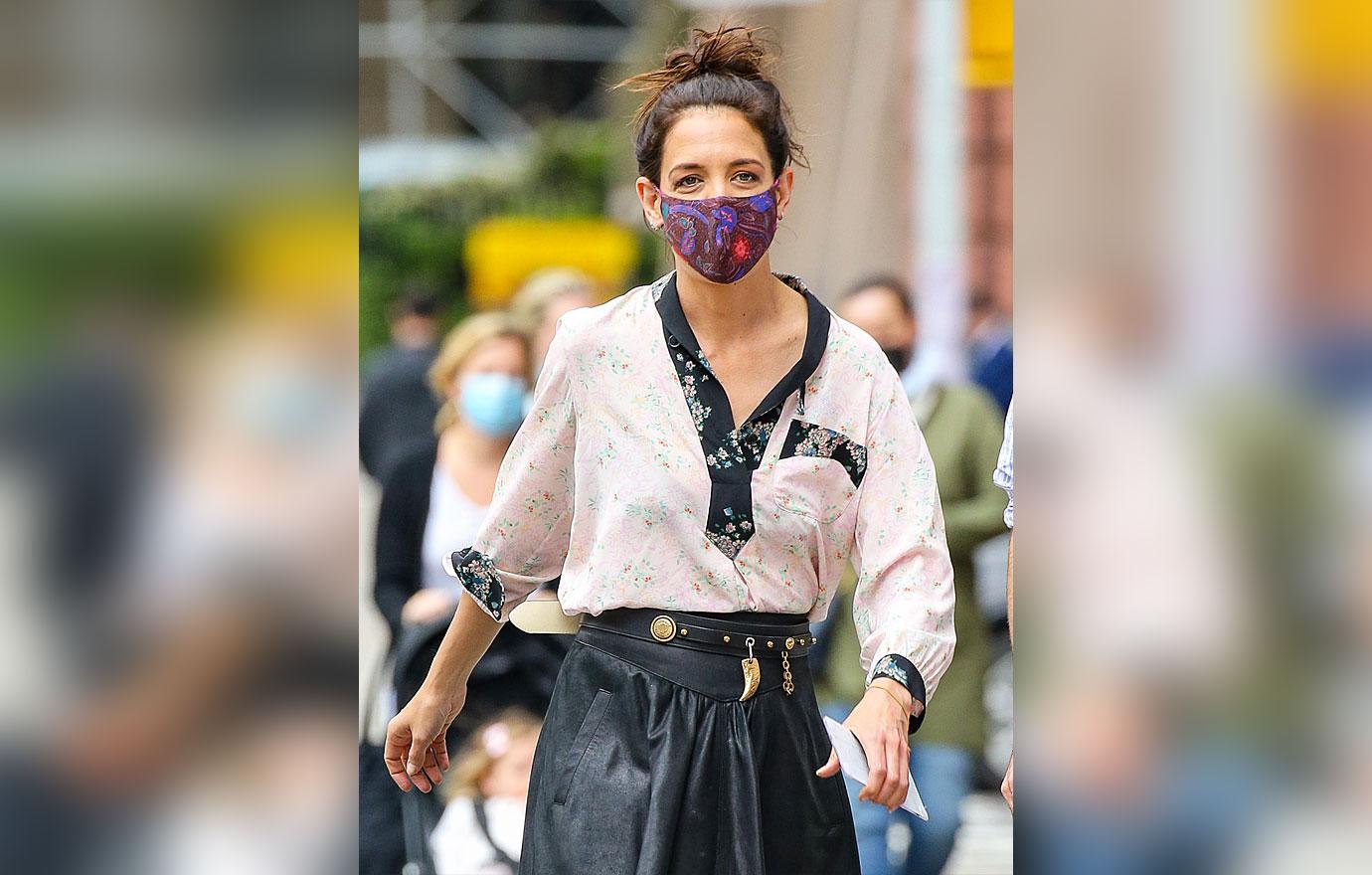 Holmes revealed that she was able to spend a lot of time with her daughter amid the ongoing pandemic.
"Hobbies such as sewing, painting and writing became new hallmarks of satisfaction and having had time at home to just be. To listen," she wrote. "To live for a moment in time without the pressure of results and instead appreciate the natural rhythms of mother and daughter was the most precious gift."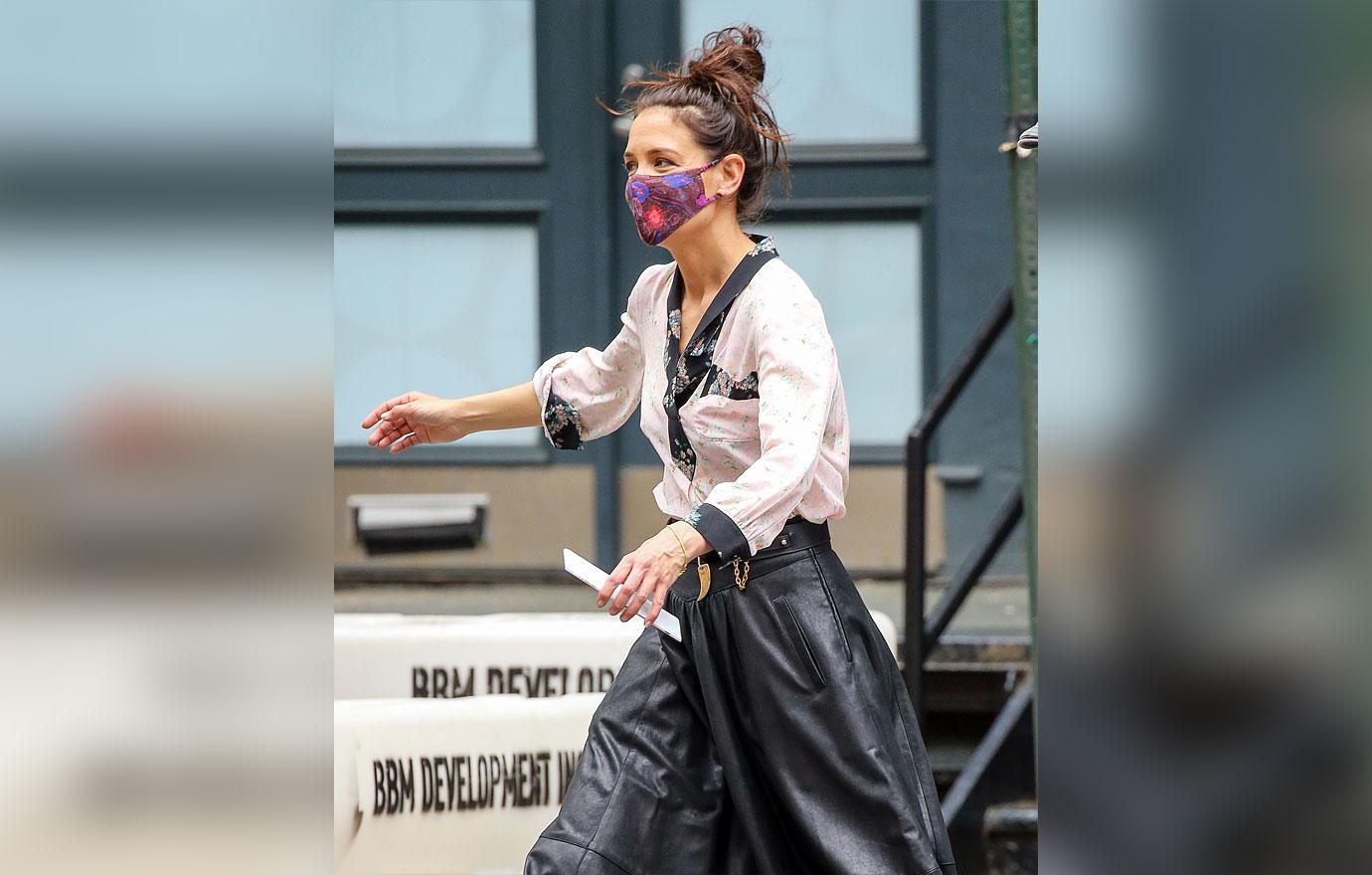 "During this time of uncertainty, remembering to be creative and positive has been something I have tried to keep at the forefront of my mind," she shared. "Throughout this experience the through-line for me has been a heightened awareness of each moment and really taking it in and appreciating it."