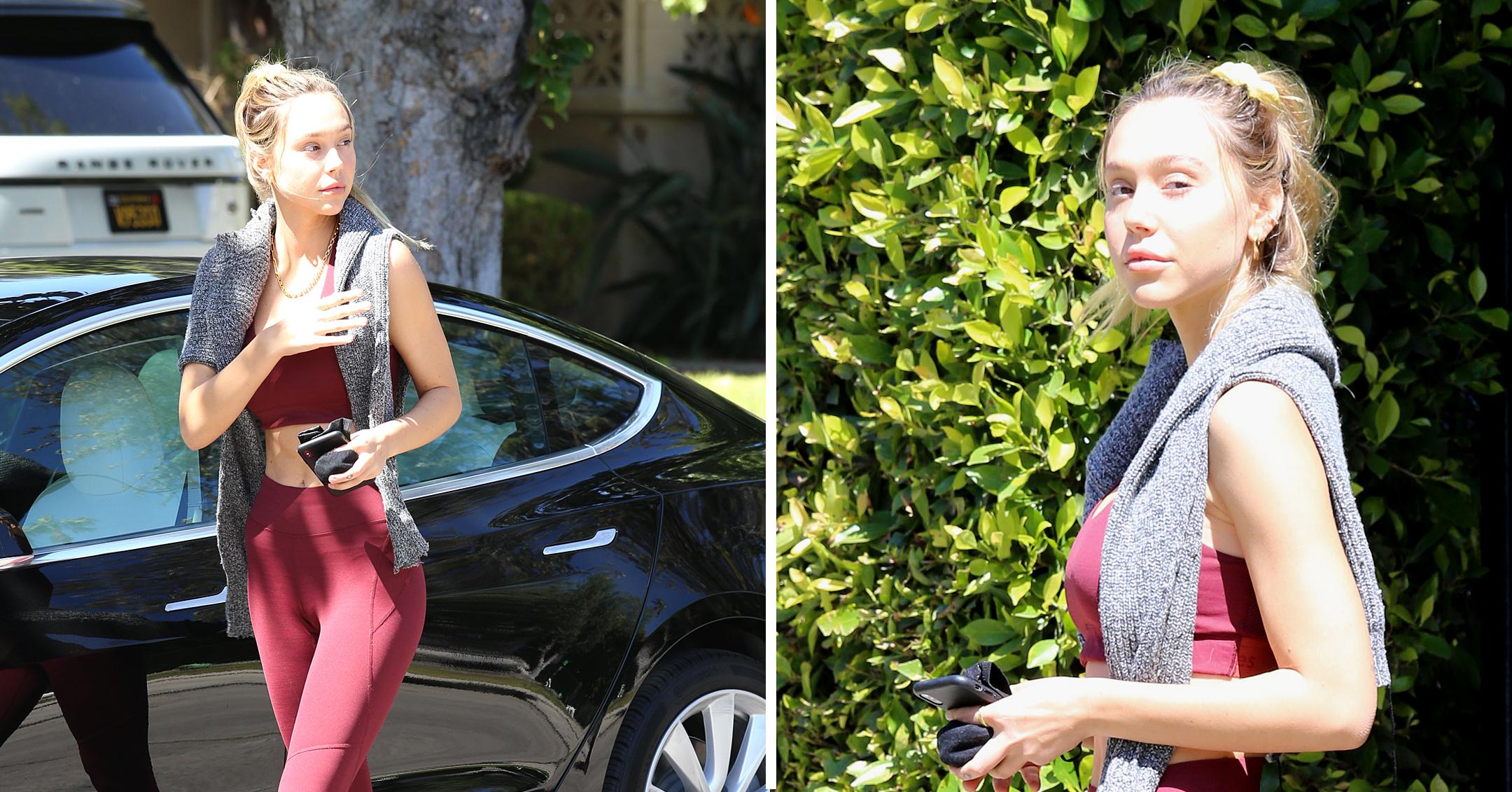 Model Alexis Ren Is The Latest Hollywood Beauty To Attend Popular Pilates Class — See Her Cute Attire
Though Alexis Ren launched her own health and wellness community, Warriors, she still looks to other pros to help her keep up her fitness routine, as she was seen going to a Forma Pilates class on May 2.
Article continues below advertisement
"I remember feeling empty, and just I would have panic attacks. It was all through 2018 and 2019 and I was just like, 'I can't do this anymore. This is so icky,'" she admitted to HollywoodLife of what spurred her to start the group. "I was just continuing to look for avenues of sharing myself and knowing that eventually I was going to create my own platform for that, but I didn't know how at the time."
Scroll down to see the star head to her workout.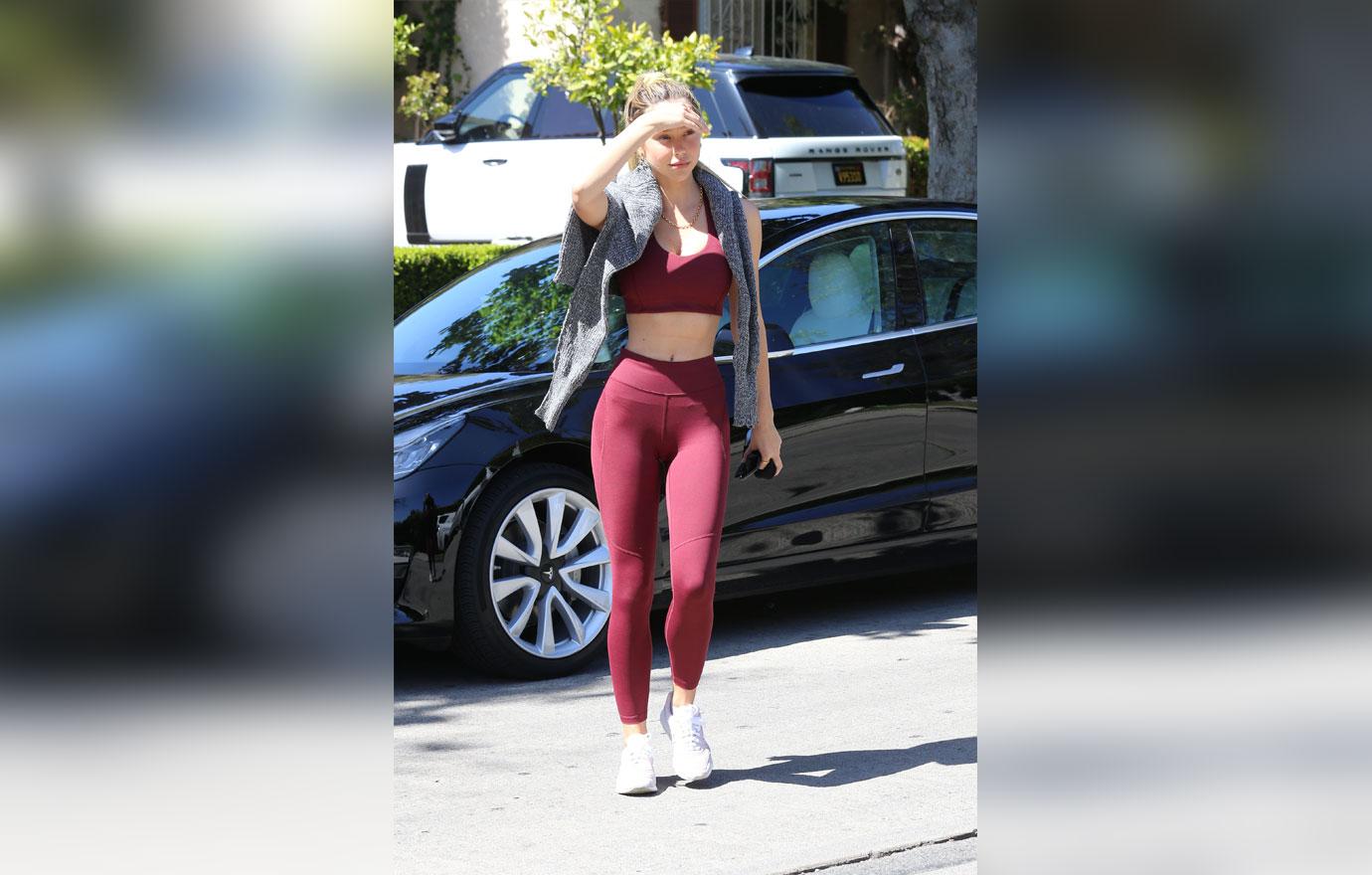 It looks like Ren forgot to pack her sunglasses!
The star tried to keep the shining California sun out of her eyes as she made her way to the class in sneakers, a maroon sports bra and matching leggings. She kept a grey sweater wrapped around her shoulders and tied her dirty blonde locks into a high ponytail.
Article continues below advertisement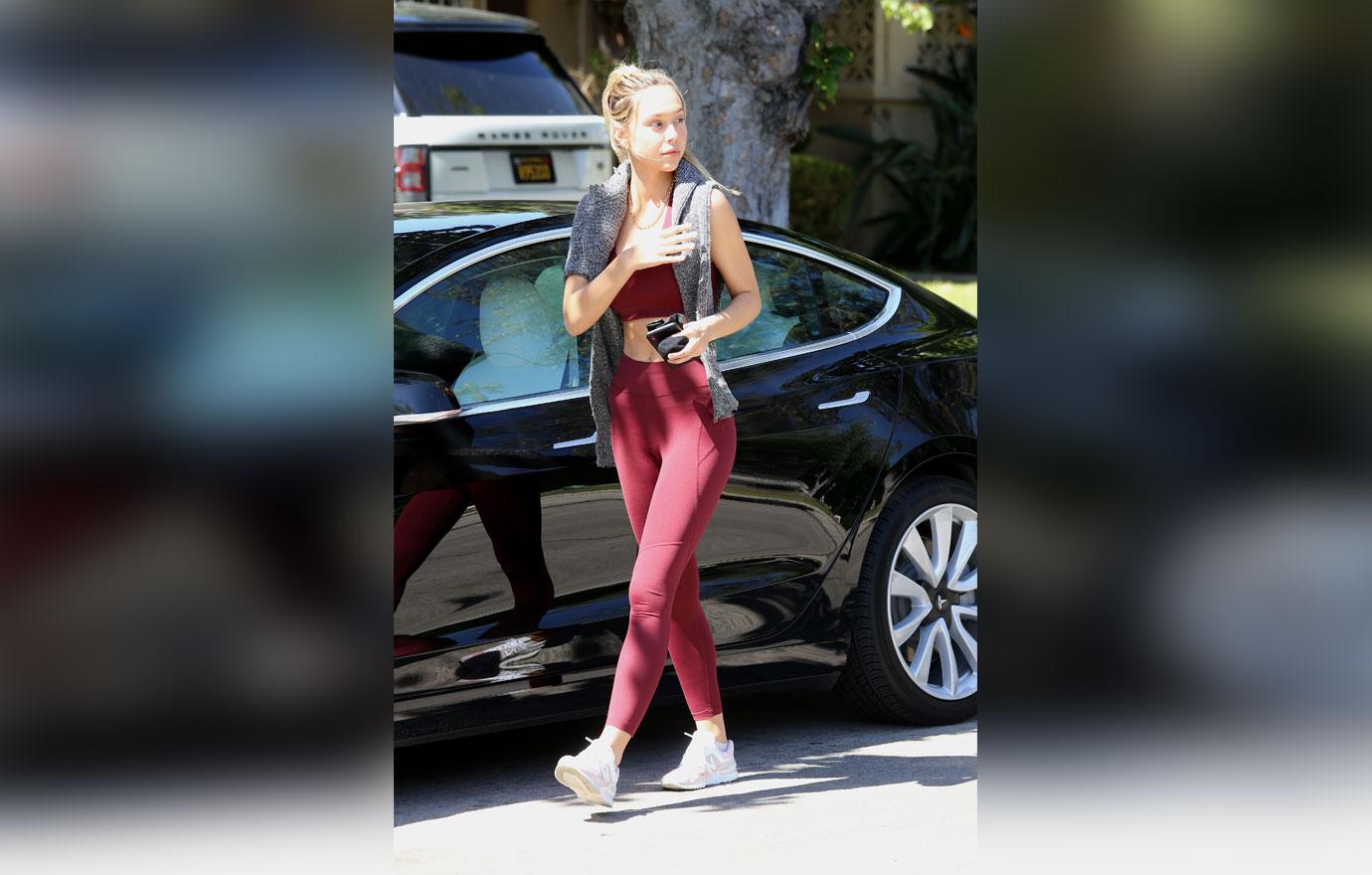 "I'm from L.A. and when you work out in the day you usually stay in your workout clothes," she told ELLE of gravitating towards athleisure wear. "So I always liked it where I can go to meetings in my workout clothes and still feel on it and fashionable."
The model is such a big fan of cute and comfy clothing that she launched REN Active, a collection she curated with Revolve. "I really wanted something that could go with me, and wherever I go I could take it with me and it could be part of my life and story," she shared of the designs.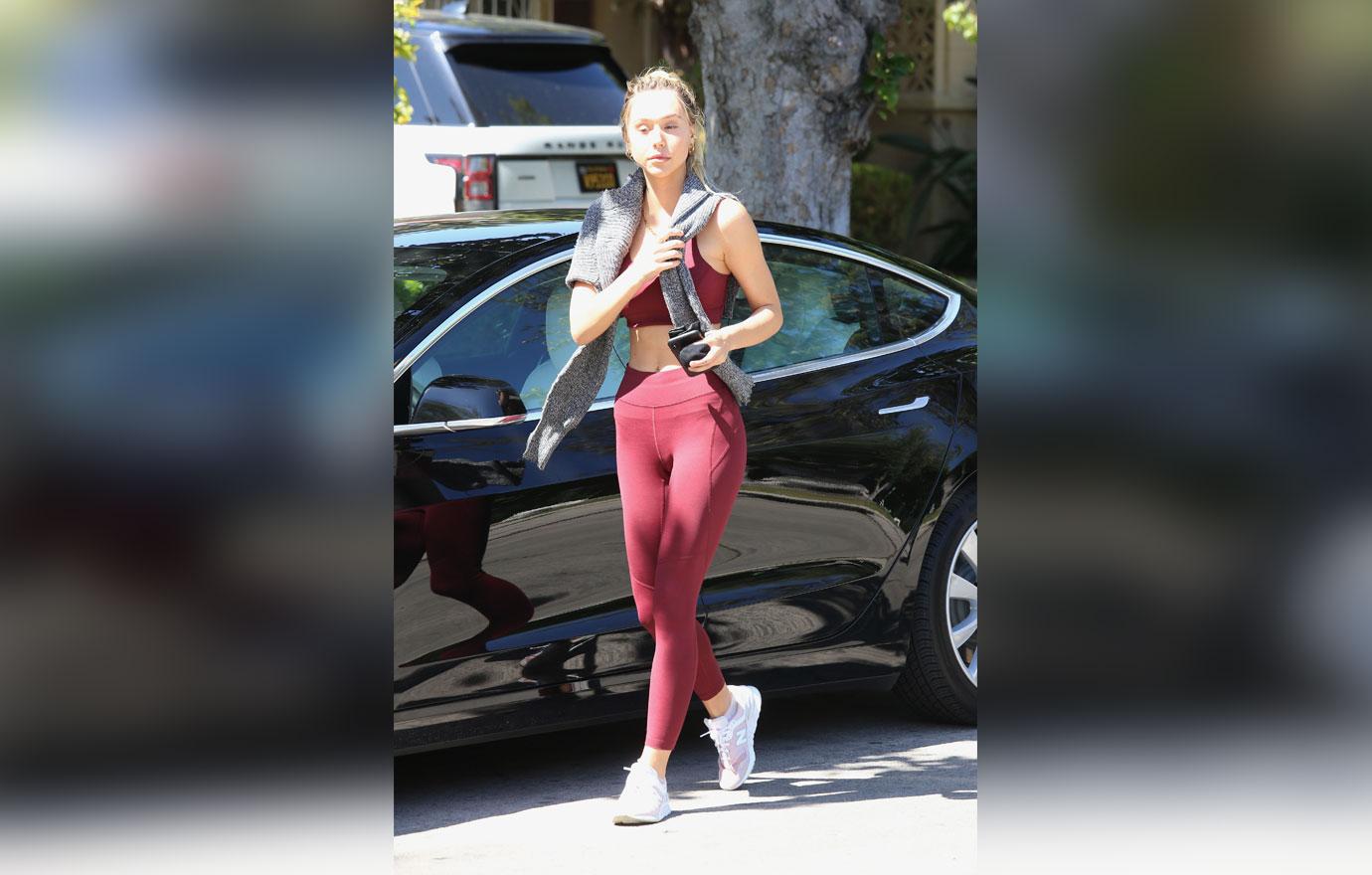 "People always ask me how my body is shaped this way, and it's ballet. It's the most beneficial. It's the structure of something really powerful," she revealed to HL. "I played with beginner ballet, and then added a little bit of Pilates, and then a little bit of yoga into this 30 day challenge that I created, so that anytime we're strengthening our muscles, we're also elongating."
Article continues below advertisement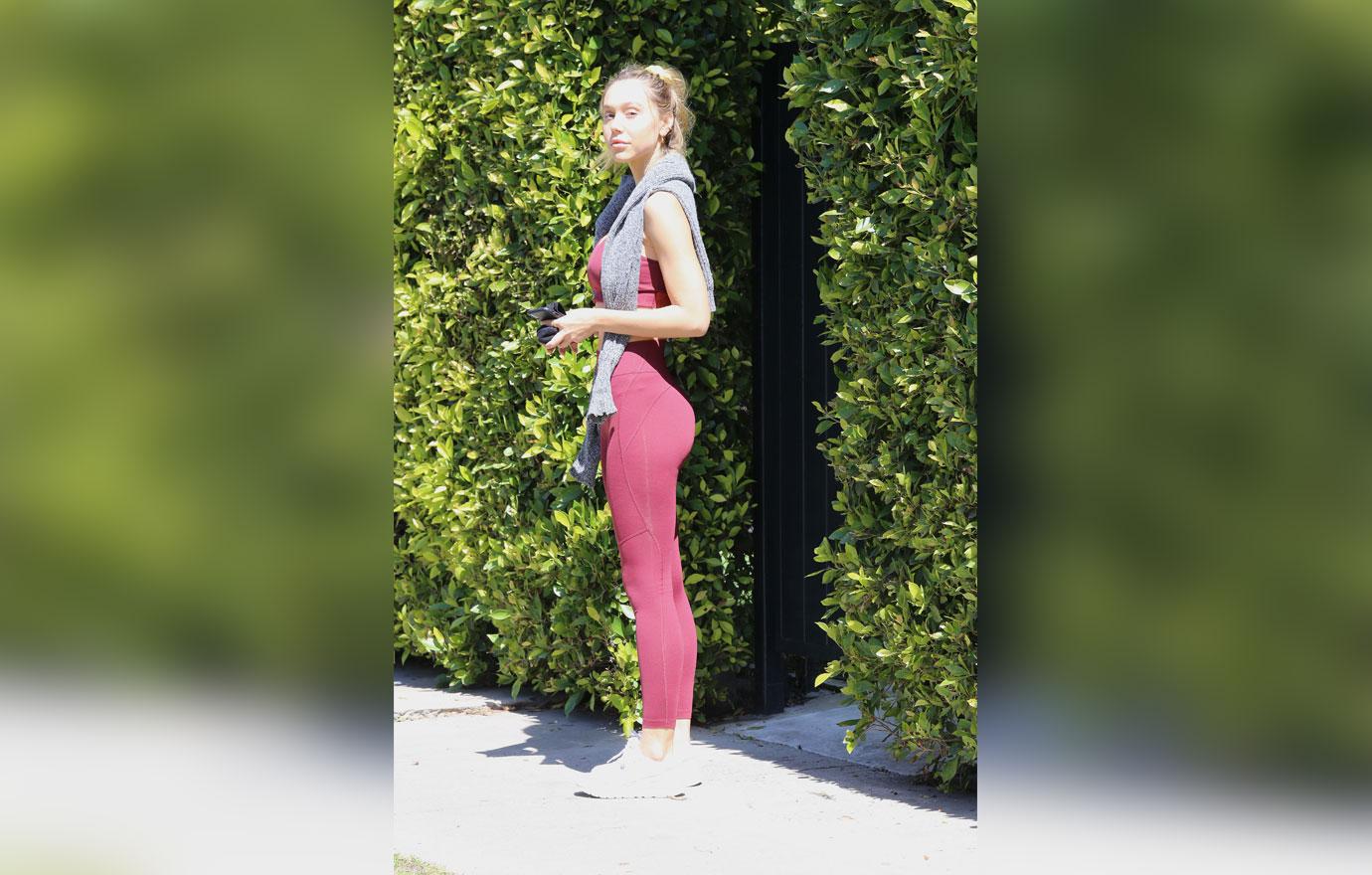 Though Ren also makes a living as a social media influencer, she insisted that she'll never promote a product she doesn't actually use herself.
"I just want this to be real. That's my whole thing. If you're an influencer and that moment is not real for you, then what's the point of it?" she pointed out. "Any of the typical offers have all come to me, whether it's a product for tea, or teeth whitening, or weight loss. And these brands have a lot of money. But [paid posts are] the complete opposite of what I'm trying to do."
In March, the Dancing With the Stars alum launched a 30-day challenge for her Warriors community.

"We pair these 30 minute a day workouts with our live calls with our dietitian, with a journal and with journal challenge on top of this, so we're keeping ourselves accountable for mind and body throughout the whole month," she said. "So at the end, it's like I'm here to transform my mindset, and then everything else will follow that exactly."