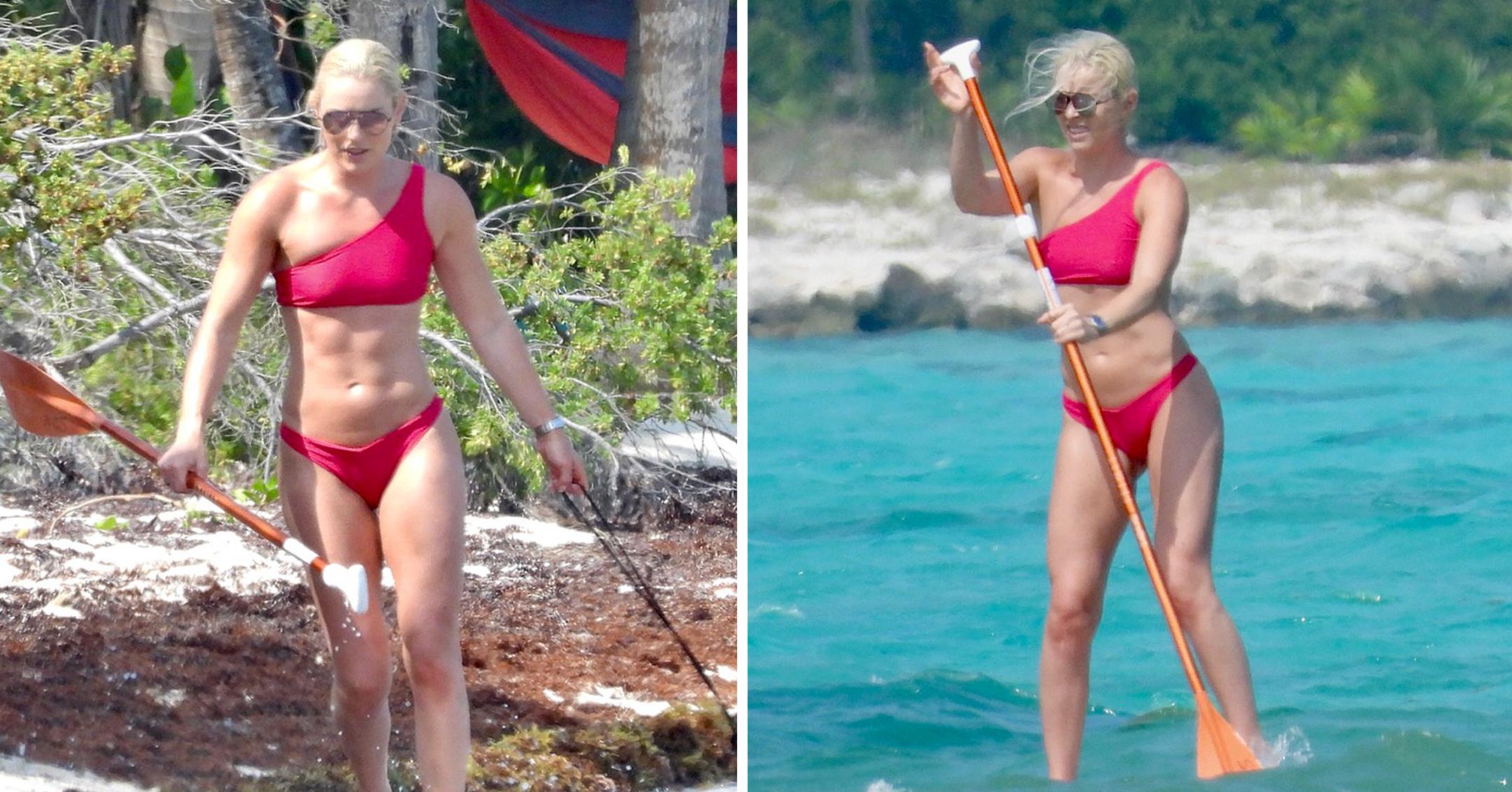 Abs Of Steel! Athlete Lindsey Vonn Shows Off Her Killer Bod While Paddleboarding In Mexico: Photos
Trading in snow for sunshine!

On April 20, retired Olympic skier Lindsey Vonn put her ridiculously fit figure on display while spending a day at the beach in Tulum, Mexico. The athlete soaked up the rays and also headed out into the water to paddleboard, which seemed to be both a moment of relaxation and a grueling workout.
Article continues below advertisement
Keep scrolling to see the star conquer the waves.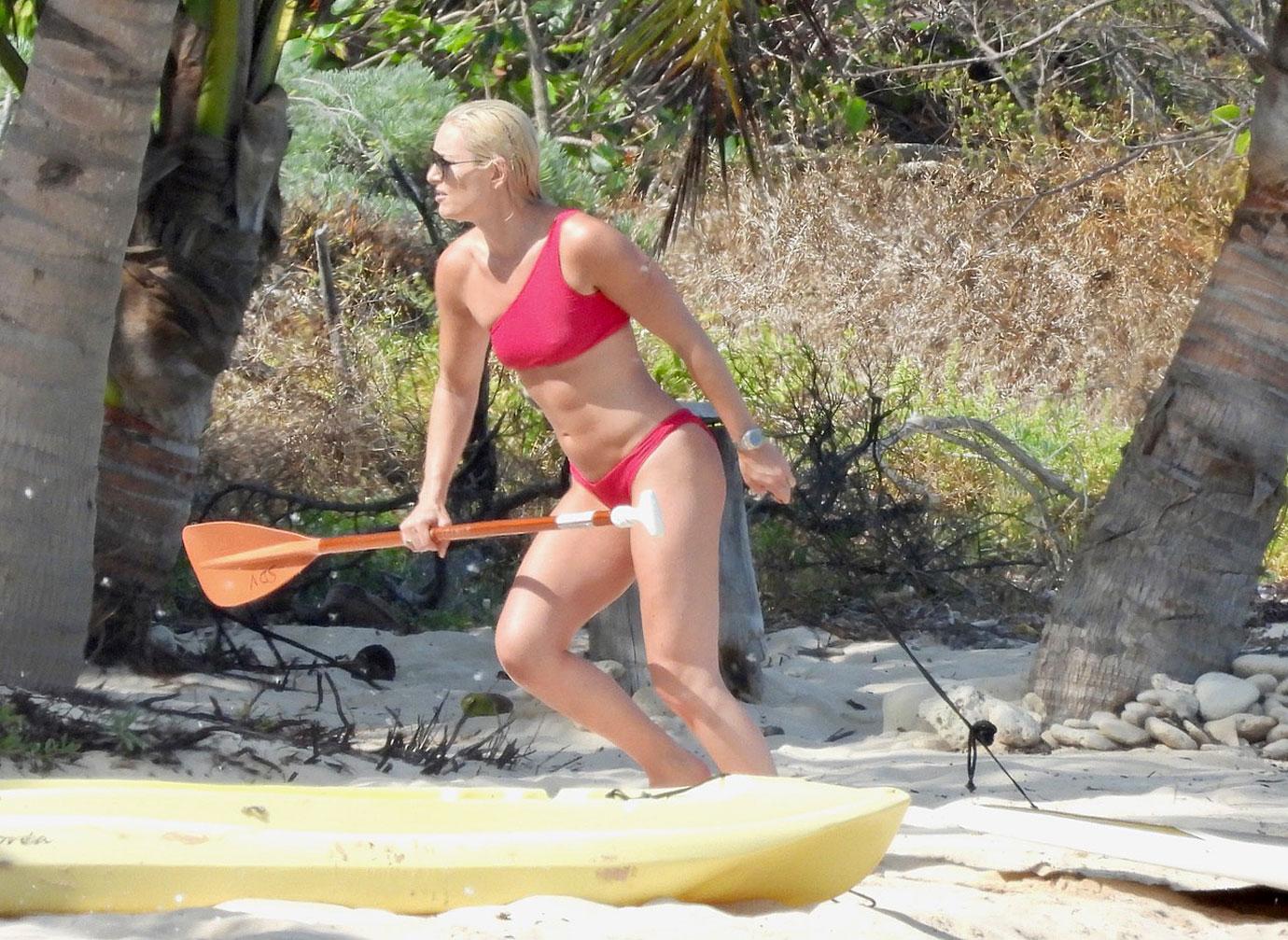 Vonn used her muscles to drag a board across the sand.

It looks like she already took a dip in the ocean, as her platinum blonde locks were wet and slicked back.
Article continues below advertisement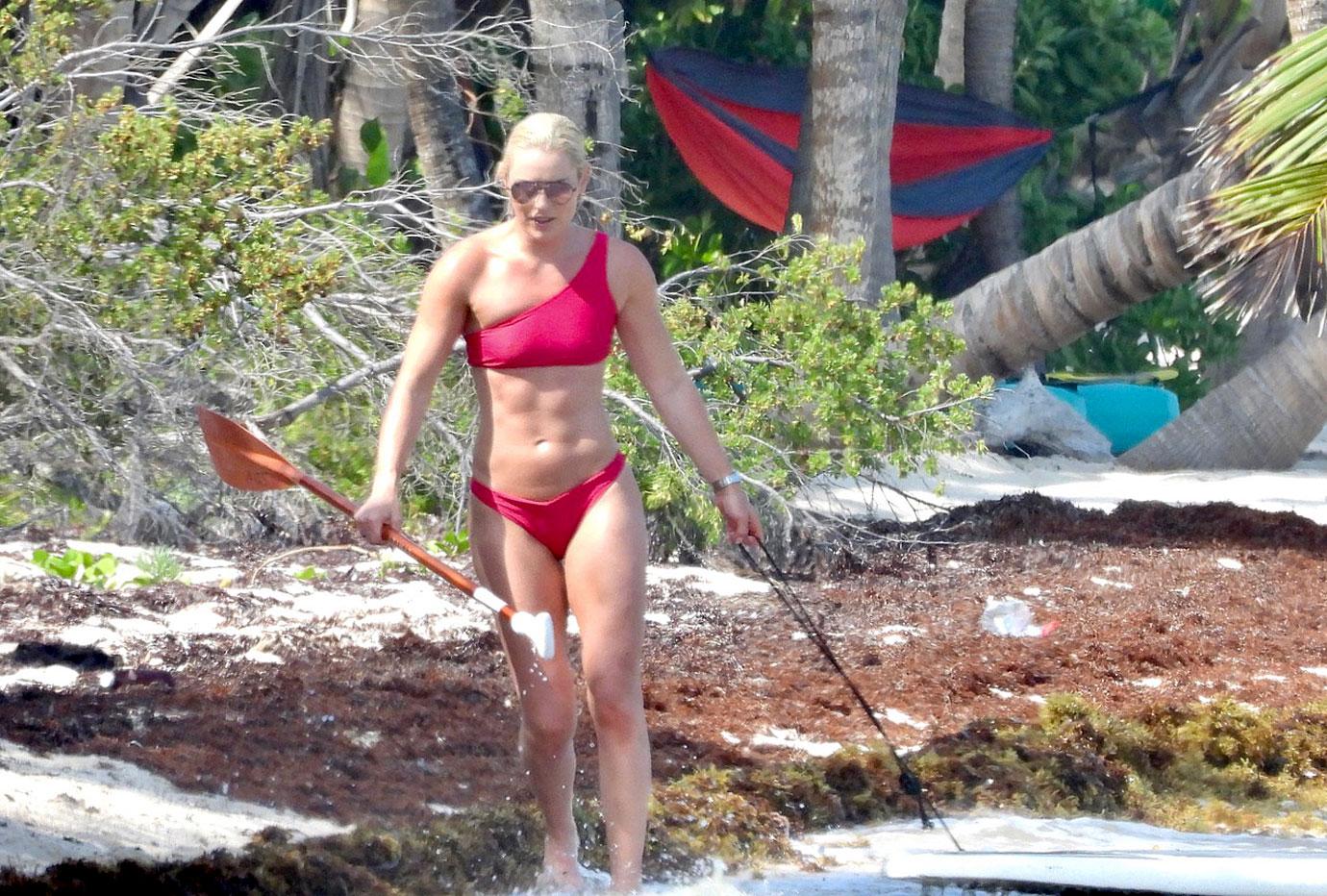 Ab-solutely killing it! Vonn's red one-shoulder swimsuit perfectly framed her impressive midsection.

Though we think she looks great, the athlete revealed she was body shamed for her "muscular" physique during her Olympic days. "A lot of people have said, 'You shouldn't wear things like that. It doesn't look good on your body type,'" she recalled to Alexa. "I'm not going to say who, but I've had a lot of people say not such nice things to me."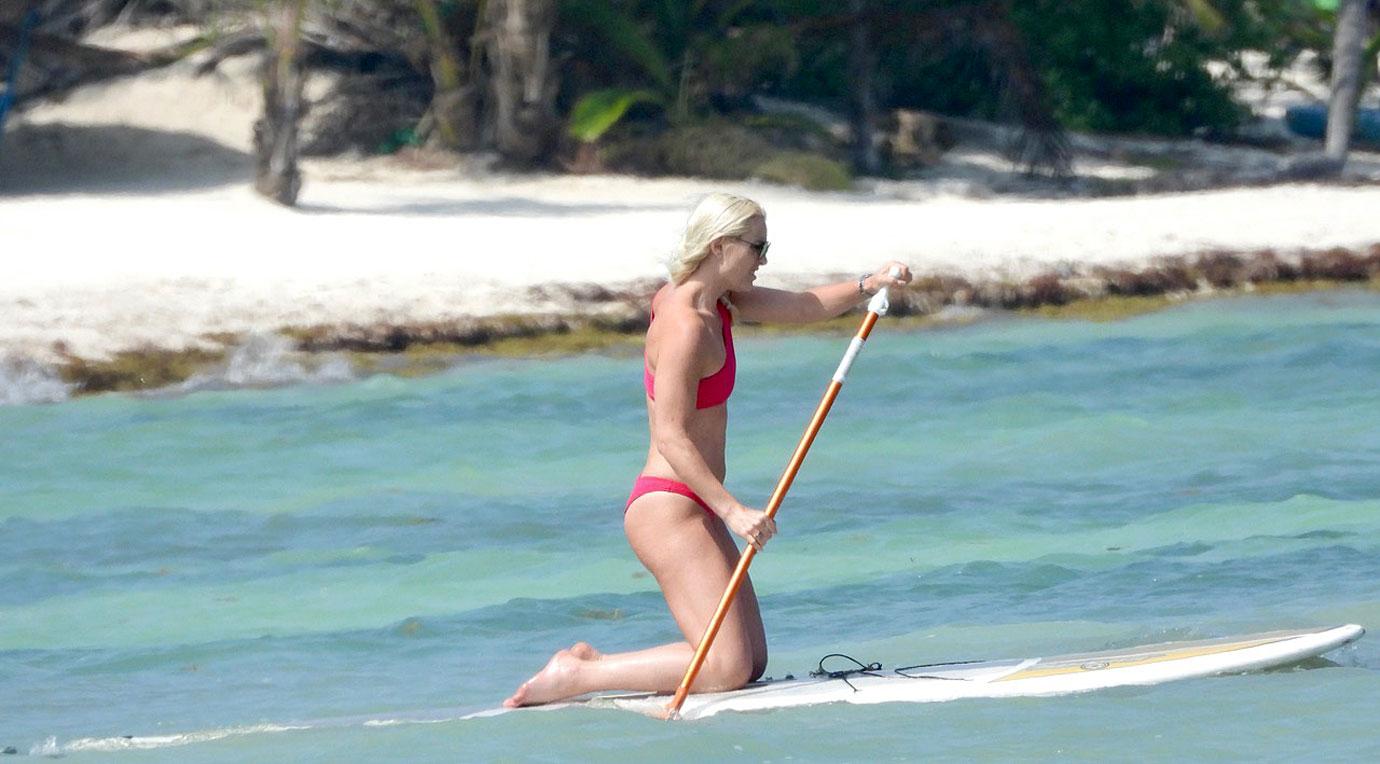 And she's off! Vonn balanced on her knees while paddling in the waters.

Now that she's retired, her body has become "a lot leaner" — which has caused people to give her backhanded compliments.

"I used to do things that were so sport specific, so I had to be bigger. But [now] everyone is like, 'Oh my God, you're in the best shape of your life,'" she explained. "It's like — yes and no. I'm not training for my sport anymore, I am training to be lean and fit."
Article continues below advertisement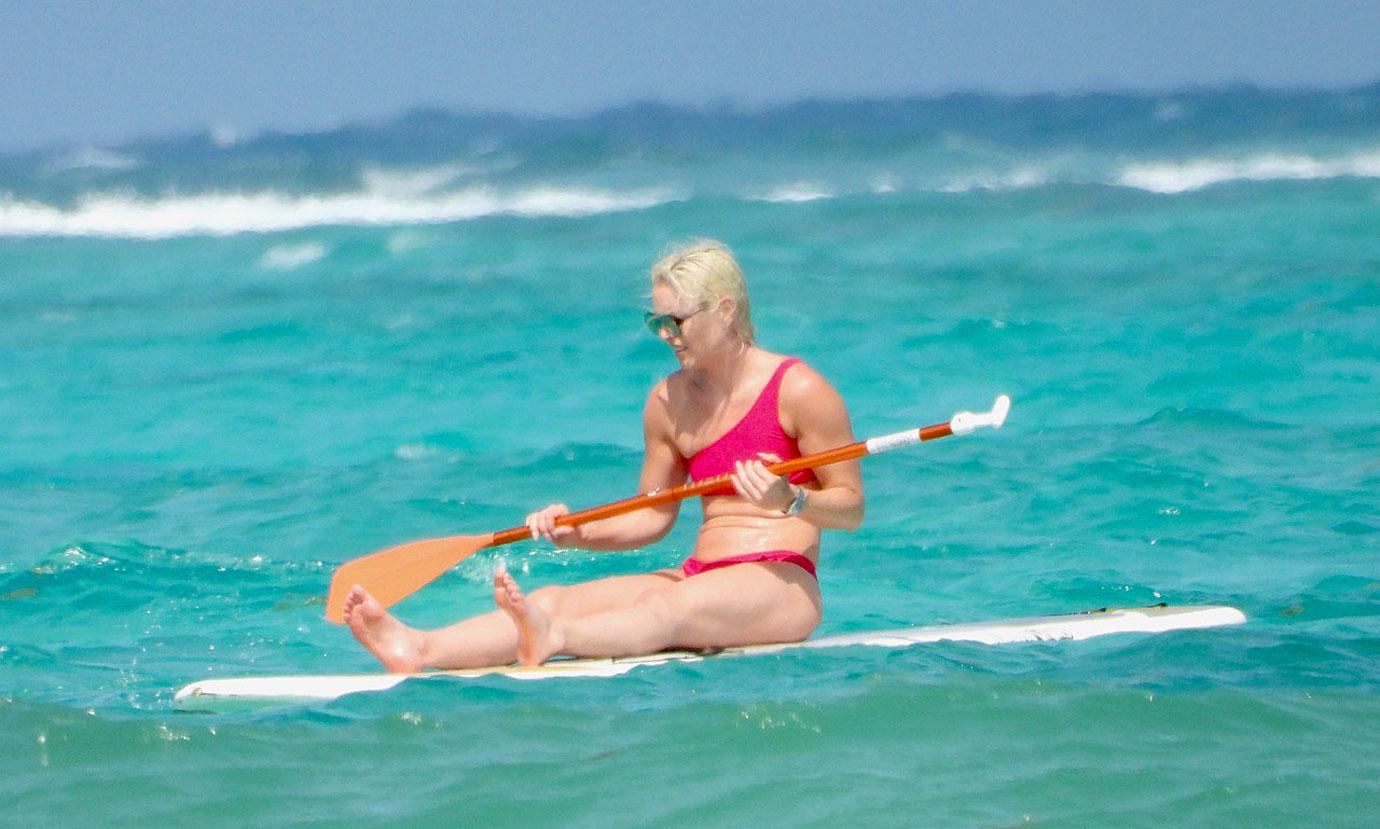 Time for a well-deserved break! Vonn sat down and relaxed on her board as the waves continued.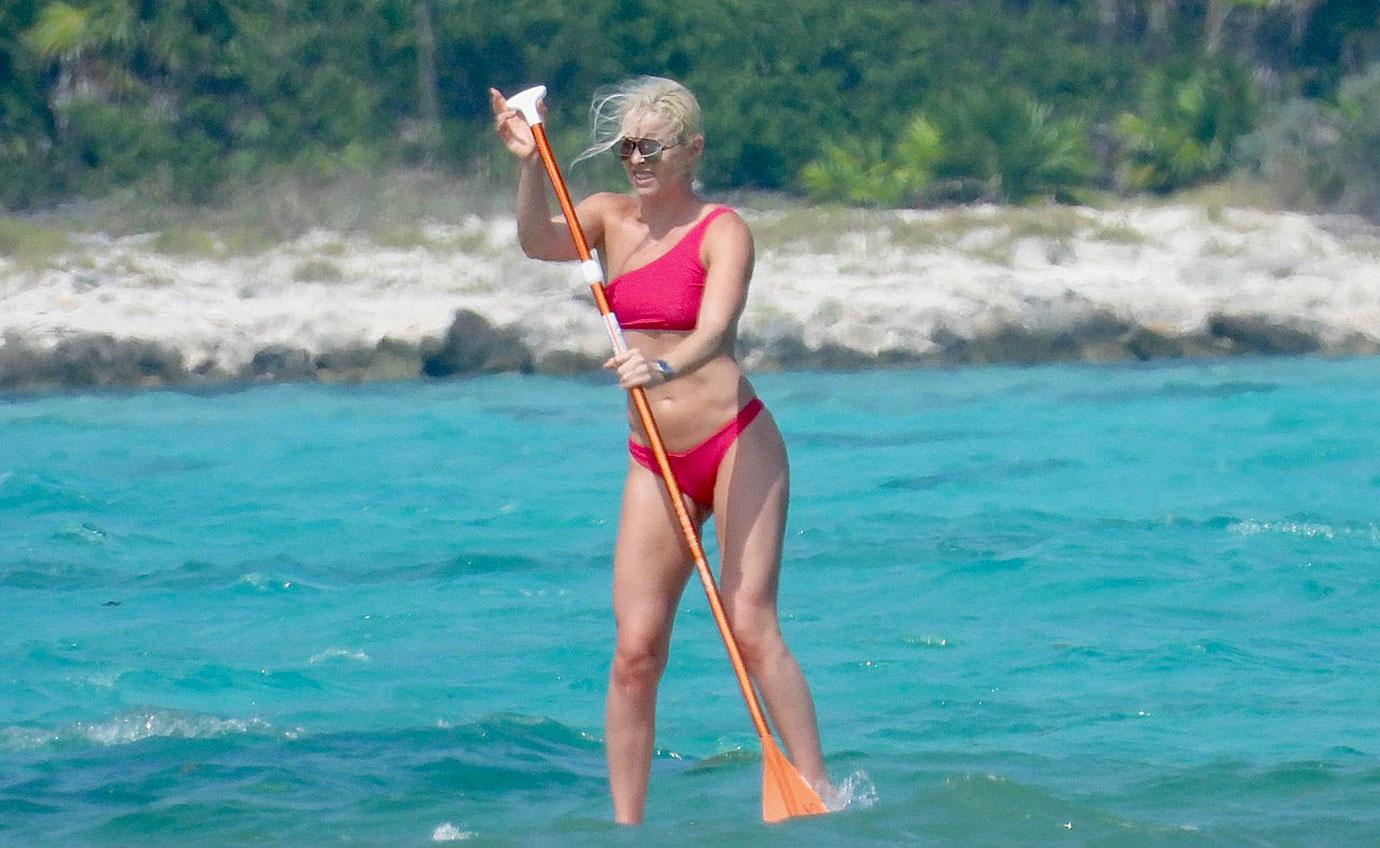 "Wouldn't be a vacation if I wasn't working out!" she exclaimed on Instagram that same day. Though Vonn surely burned plenty of calories while paddling, she did a separate workout on land that included cardio and lunges.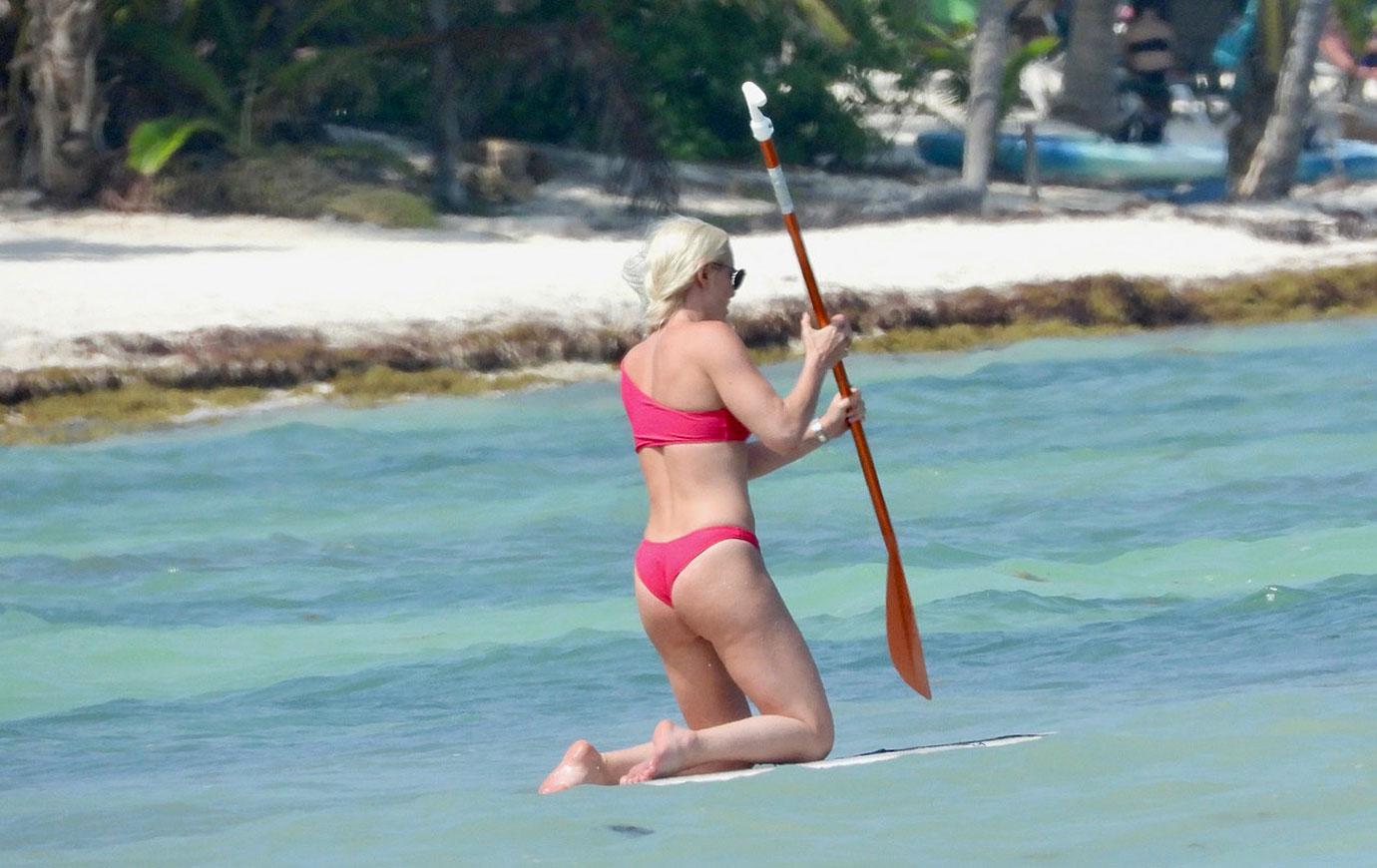 A day after exercising, Vonn celebrated her friend Vanessa's birthday.
"We successfully surprised my bestie on her birthday!" she gushed on Instagram, where she posted photos of them on the beach. "Lucky to have such an amazing person in my life. Happy birthday Vanessa, love you."