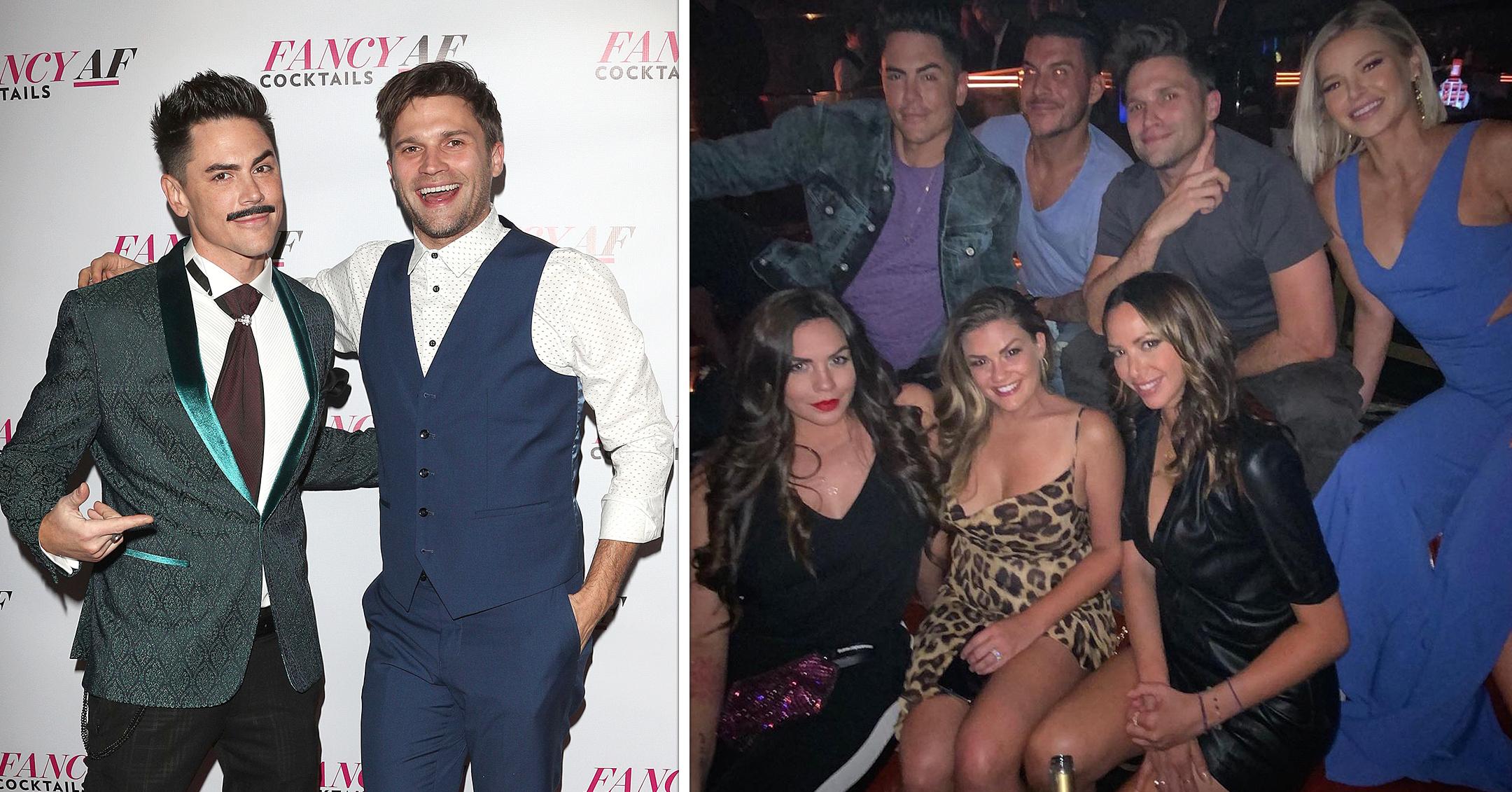 Exclusive: 'Vanderpump Rules' Stars Tom Sandoval & Tom Schwartz 'Are Totally Down To Keep Going With The Show For A Long Time'
It's not often that a television show is on the air for nine years, but Vanderpump Rules has a loyal fanbase and continues to keep the drama alive.
Article continues below advertisement
Tom Schwartz and Tom Sandoval had some time off from filming due to the ongoing pandemic, but they aren't ready to hang up their hats just yet.
"We are totally down to keep going with the show," Sandoval, 37, exclusively tells Morning Honey while promoting his partnership with Daily Cocktails' first-ever portable boozy frozen pops, Daily's Poptails. "We love it. We feel like you're really getting a chance to see us go from somewhere completely different to where we are now, like you're really getting to see us growing up and going through major changes in our lives. I feel like we have so much more to go and so much more life to live. I am down to keep it going for a long time."
Article continues below advertisement
"As long as we're entertaining the fans, it's really up to the viewers and the fans. It's been a long road to get where we are now. We have bared our souls," Schwartz, 38, says.
Article continues below advertisement
Despite the ups and the downs of filming a reality show, Sandoval admits that being on the Bravo series can be "therapeutic" at times.
"Even though it is a really hard show and emotional show to film and an emotional place to be with your friends, there is something very liberating and freeing about it," Sandoval states. "At this point, after this many seasons, you get to the point. I am not saying everything, but certain situations — it's like you're kind of more fearless than the average person. Just having to be in these super uncomfortable awkward like situations."
Article continues below advertisement
Schwartz echoes similar sentiments, saying, "It's such a cool unique experience being on a show with a group of friends – how often does that happen? And I will say it again, we never take anything for granted, we know we can end at any moment, but in the meantime, we're going to do the best we can, pour our hearts out, savor it, have some fun and you know, keep it going."
"I feel like over the years most of us have evolved and really like grown into our own, and our show I feel like has evolved," Sandoval adds. "And as long as we keep it going and keep up and make changes when need be, I feel like there's so much more to go."
Article continues below advertisement
The two cast members — who are junior partners at TomTom restaurant in Los Angeles — reveal that their relationship has only gotten stronger since appearing on the show together, which aired for the first time in 2013.
Article continues below advertisement
"There is an underlying respect I have for them, because no matter if I agree with them or if I don't agree with them, I have to respect the fact that they are being fully open and honest," Sandoval shares about his costars.
"We have deep bonds, we don't see each other as much lately, but we have deep bonds and a deep respect for each other," Schwartz admits about Sandoval. "Even though we might hate each other at any given moment, there is a lot of love in this little Vanderland."
Article continues below advertisement
In the meantime, the Bravo personalities are gearing up to kick off their summer with Daily's Poptails.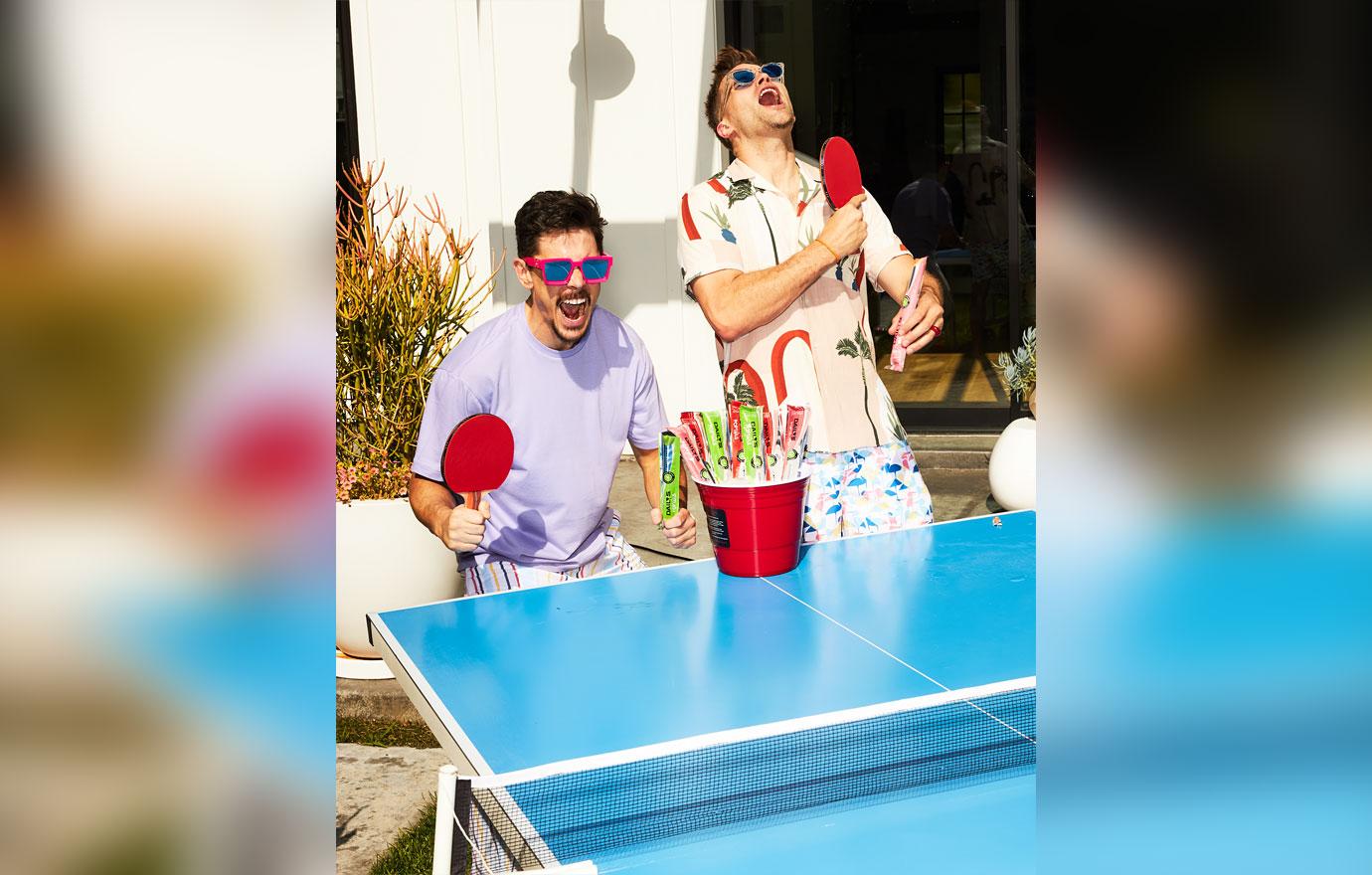 Article continues below advertisement
"People's faces light up when you hand out a boozy popsicle," Schwartz notes about the sweet treat, which is wine-based and is only 90 calories each. "It's the perfect companion — the companion I never knew I needed until now, and I can't live without it."
"They are number one when it comes to these frozen pouches and stuff like that," Sandoval shares. "When people go to a BBQ, they are going to be like, 'I want my vodka soda, I want my tequila on the rocks, I want my beer.' But when I am in the sun and I come out and bring 10 of these things out to everyone, everybody is going to be like, 'Oh my gosh, please.' They are so nice and refreshing and cute and fun."