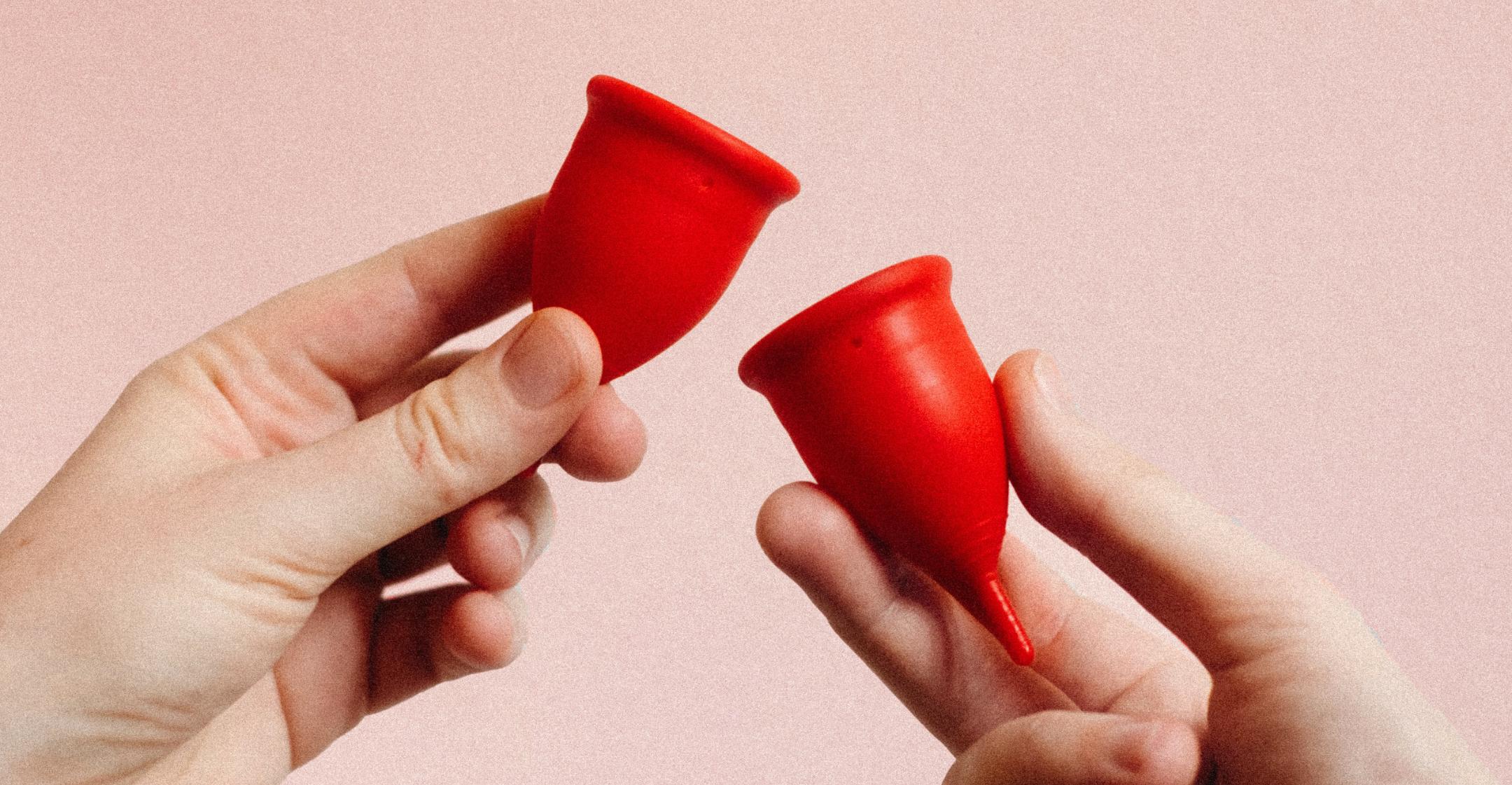 Period Woes Got You Down? How Your Cycle Changes From Your 20s To Your 40s — And Important Symptoms To Look Out For
Most women don't feel comfortable talking openly about their periods. In 2017, The Flex Company, which makes disposable menstrual discs, surveyed 2000 women from six different countries. The survey found that "73 percent of women, globally, 'sometimes or always' hide their periods from others and 68 percent are afraid to talk about their periods with the men in their lives."
Article continues below advertisement
There are a myriad of reasons why women don't like to talk about their periods. In India, for example, women are afraid of being attacked by wild animals during their time of the month. Sometimes, American women are shamed about their periods by classmates or family members. Imagine being at an office meeting and hearing a woman say, "I'm on my period." It's not a stretch to picture people's reactions — grimaces, embarrassment and frowns of disapproval at the "inappropriate" comment.
The world is changing, and slowly it is becoming more socially acceptable for women to open up about their periods. If destigmatizing menstruation is important for women everywhere, period education is equally as important. Women of all ages and stages need to know what is normal as they grow older and what signs or symptoms point to deeper problems.
Article continues below advertisement
Keep reading to learn to learn what periods ought to look like in your 20s, 30s and 40s.
What Your Period Is Like In Your 20s
When you were a teen, your period may have been erratic. Dr. Lauren Streicher says that is because it is "very typical for young girls not to ovulate regularly." But when you enter your 20s, your period will most likely become regular. There are downsides to this, though. Health explains: "When your cycle evens out and comes more or less monthly, you'll also start experiencing PMS, cramps, and breast tenderness."
Many women in their 20s also go on birth control. Depending on what type of birth control you choose, your period will either become less symptomatic and more regular or it may disappear altogether. Health explains that this is because birth control prevents you from ovulating. Since a period is about shedding the uterine lining buildup from ovulation, birth control means there is no need for your body to menstruate.
Article continues below advertisement
What Your Period Is Like In Your 30s
Usually, your period doesn't change much in your 30s. As Dr. Streicher says, "Menstruation should be pretty predictable and consistent in this decade." However, your 30s is when you ought to keep an eye out for fibroids and other health issues. Also, many women have babies throughout this time period. During pregnancy — and often while nursing — your period will disappear.
One unexpected benefit of childbirth is that sometimes, when your period returns, your cramps aren't as bad as they were before. Dr. Streicher says, "That can be caused by a number of things, but since the cervical opening becomes a little bigger the flow comes out without requiring as strong uterine contractions."
Article continues below advertisement
Your Period During Your 40s
Your 40s are when you will begin to see changes to your menstrual cycle. According to Health, this is because your body is beginning to prepare for menopause. The Cleveland Clinic explains that in your 40s you will begin to experience perimenopause, or menopause transition. "Perimenopause can begin eight to 10 years before menopause, when the ovaries gradually produce less estrogen," the explanation reads.
So, what can you expect to happen to your periods during perimenopause? Since your estrogen levels are fluctuating, you may experience missed periods. You might also have longer bouts of PMS, spotting between cycles and a heavier flow.
"Nothing is predictable" during this time, Dr. Streicher explains. She goes on to caution women that they can still become pregnant during perimenopause. And OB-GYN Dr. Sheryl Ross warns that it is always important to check in with a doctor if you experience any unusual symptoms, just in case.
Symptoms To Look Out For
According to Dr. Streicher, if you have a heavier-than-normal period or more pain than usual during your menstrual cycle, it could be a sign of a larger problem. Heavy bleeding could point to fibroids. According to Drugs.com, a fibroid is "a lump or growth in the uterus that is not cancerous." Other symptoms of fibroids include abdominal swelling, pelvic pressure or frequent urination.
Excessive pain during menstruation could also indicate endometriosis, according to Dr. Streicher. Mayo Clinic defines endometriosis as "a painful disorder in which tissue similar to the tissue that normally lines the inside of your uterus — the endometrium — grows outside your uterus." On top of increased pain during menstruation, other symptoms of endometriosis include pain during intercourse, fatigue, constipation or pain during bowel movements.
Health also warns that "highly irregular periods or drastic changes to your flow may be a sign of thyroid issues, polycystic ovarian syndrome, or a number of other (treatable) health concerns" and suggests seeing a doctor if you are experiencing unusual symptoms of any kind.
Article continues below advertisement
As a woman, you know that having your period every month comes with its own special set of hardships. Yet, there is also an almost-spiritual quality to your cycle too — you just have to embrace it. As Dr. Lissa Rankin says, women ought to see their cycles as "nature's way of making you slow down and take stock of your life." So, next time you're on your period, don't be ashamed to own it — and treat yourself like the goddess you are!